A Vital Center of Black Culture and History in San Francisco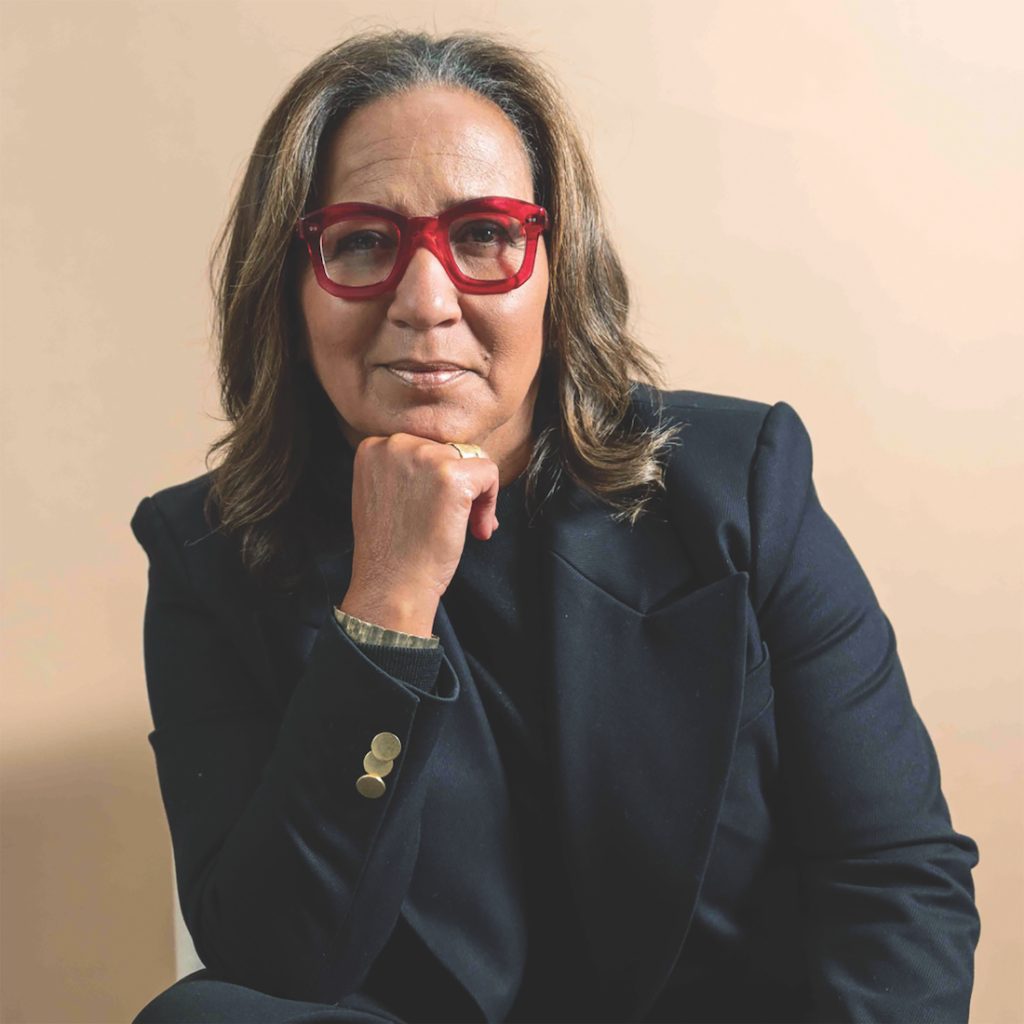 When Monetta White first heard about the plans to build the Museum of the African Diaspora, MoAD, she recalls thinking, "Oh my God, we are going to have a Black museum!" 
Today, that vivid memory symbolizes the beginning of her journey, which has led her from being a donor and volunteer to her current role as MoAD's CEO and executive director.
Inspired by the wisdom of her grandmother, who instilled in her the importance of preserving culture and advocating for the community, Monetta White has dedicated her career to the celebration of Black culture, food, and art. Initially, as a restaurateur and now as the head of MoAD, she continues to use her platform to amplify Black voices.
Leveraging her two decades of entrepreneurial skills and extensive network, White successfully guided the museum through the challenges posed by the pandemic. She also brokered a pioneering partnership with SFMOMA to create a joint curatorial role, with the objective of fostering the growth of BIPOC art leaders. Additionally, she achieved notable milestones, including record-breaking donor campaigns and art auctions, doubling the budget, expanding the institution's global footprint, and broadening its digital audience reach.
Q: How have your experiences as an entrepreneur, art collector, and community leader influenced your approach to leadership at MoAD, and in what specific ways do these experiences contribute to the achievement of the museum's mission?
A: My personal experience as an entrepreneur, art collector, and community leader has really shaped my style of leadership. As an entrepreneur, I learned to be adaptable and to be a visionary – to believe in the power of building something special. I think my experience in the restaurant and service industry taught me the importance of teamwork and customer service. As a collector and art lover, I've developed a deep appreciation for the power of art to tell the stories of our culture.
When I came into MoAD to be the executive director, I knew that I had found my purpose, quite honestly. I've been able to use my business skills, passion, and resources to support the work of Black artists and curators. I believe that MoAD is an essential institution for the Black community, and I'm committed to helping the museum achieve its mission.
Can you talk about the significance of MoAD in San Francisco, and why you think it is an essential institution of the Black community?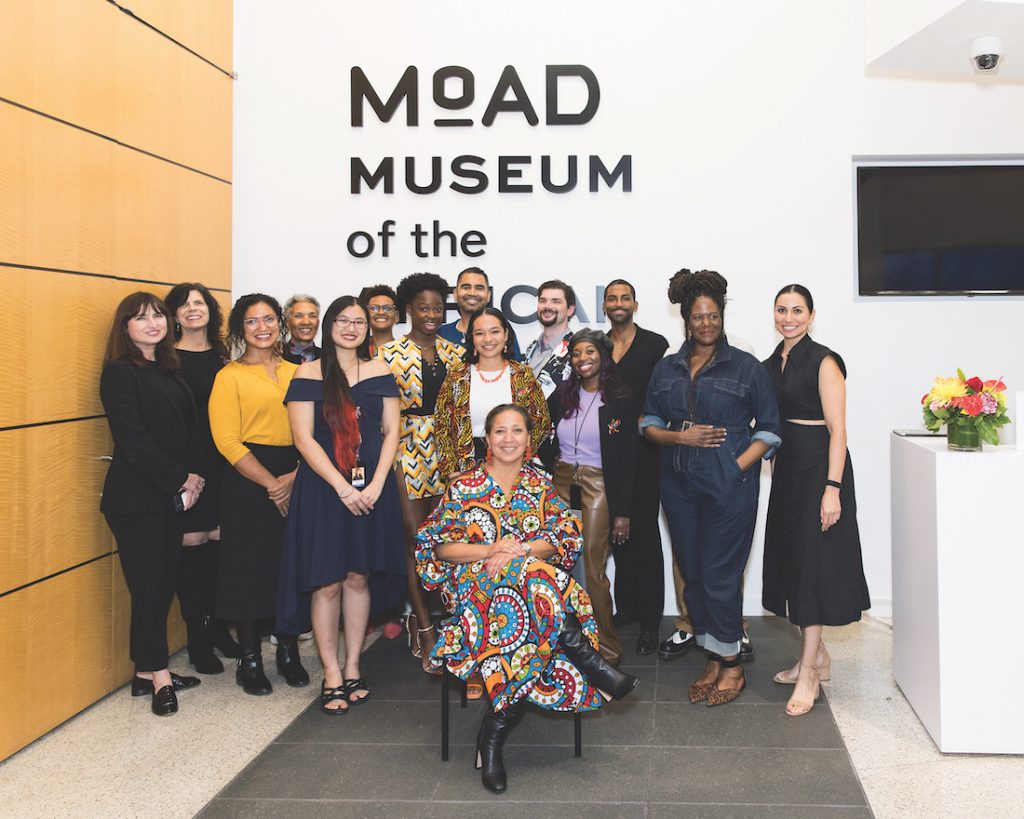 Historically, San Francisco has been a vital center for Black culture and MoAD continues to carry on that tradition. Black representation is essential to San Francisco, especially as our community faces displacement at an alarming rate. MoAD provides a vital space for Black people to connect with their culture and community, see themselves represented, and celebrate it. We represent the African diaspora while highlighting emerging Black artists from our own local community, many of whom would not have had this opportunity otherwise. Everyone is invited to MoAD to learn about the rich and diverse contemporary art of the African diaspora.
How does the Museum of the African Diaspora work to create opportunities for Black curators and artists, and what impact has this had on the representation of Black voices in the art world?
MoAD's Emerging Artists Program (EAP) is truly a unique and remarkable opportunity for Black emerging artists to have their first solo exhibitions at a museum. MoAD is a non-collecting museum, which means we don't acquire art. Instead, we use our position and platform to launch the careers of Black artists and curators, including Chanell Stone, Toyin Ojih Odutola, Ekow Eshun, and David Huffman.
What inspired your partnership with SFMOMA to establish a joint curatorial position aimed at nurturing the next generation of BIPOC art leaders?
The collaboration is inspired by MoAD's dedication to representation and SFMOMA's commitment to improving its representation of artists of the African diaspora. This partnership is truly driven by a desire to make local changes that can have a global impact. The collaboration is the first of its kind for us and will help create a pathway for BIPOC curators in the field.
Under your leadership, MoAD has achieved record-setting donor campaigns and art auctions. Could you share some of the strategies and approaches that have contributed to this success?
I'm not afraid to try new things or think outside the box. My claim to fame was an art auction. Our annual Afropolitan Ball fundraising event was canceled due to the pandemic. Money was tight and we were all really worried. I had just become the executive director, and I was thinking, 'Oh my God, what are we going to do?' We decided to have an online art auction. We had never done one before and didn't know how or if it would work. But we pulled it off and raised half a million dollars.
How do you view the role of philanthropy in sustaining and advancing cultural institutions like the MoAD?
Philanthropy plays a pivotal role in sustaining and advancing cultural institutions. There is so much need. Philanthropists can provide the resources necessary for cultural institutions, not only to sustain but also to innovate and to expand their offerings. For example, MoAD in the Classroom is a program that brings MoAD exhibitions to schools throughout the Bay Area. This program is made possible thanks to the support of our philanthropists. Philanthropists can also provide general support to build an institution's capacity. I think sometimes we forget about that. This type of support is essential for cultural institutions to be able to adapt to changing needs and to grow and thrive.