Philanthropy Made Big Changes. Will They Stick?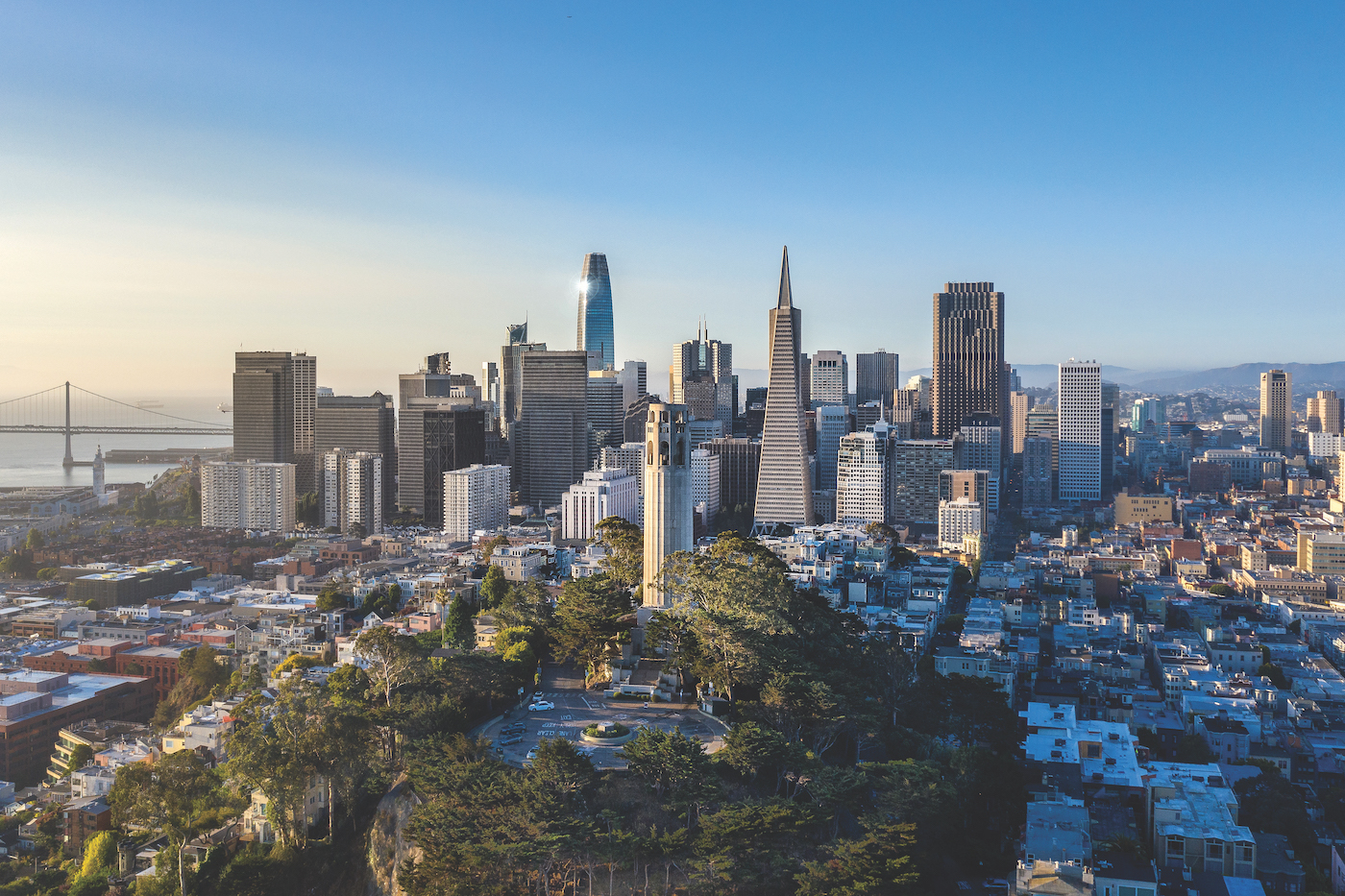 Pandemic. Political and economic instability. A generational reckoning with racism.
In the wake of the double blow of COVID-19 and the racial justice movement sparked by the murder of George Floyd, philanthropy here in the San Francisco Bay Area has changed the way it operates, sometimes dramatically.
In many cases institutional and individual donors gave more than they had in the past to meet the historic needs. Foundations reconsidered the restrictions they put on grant recipients. And in response to the enormity of the moment, all corners of the social sector – nonprofit, public, and philanthropic – collaborated in new ways.
The dearth of Black and Brown leadership as a priority within philanthropy was called into question. An answer was, in many cases, to increase funding to nonprofits led by BIPOC (Black, Indigenous, People of Color) leaders, and those serving communities of color.
But looming above these shifts were fundamental questions: Which of these changes will be temporary, and which will have staying power? And, can the trials of 2020-21 enliven the Bay Area – with its incredible wealth, intellectual capital, tech savvy, and history of social innovation – to be the place where seemingly intractable problems can be solved?
As part of The Giving List's interviews with scores of nonprofit leaders, funders, and academics, a portrait of the future of giving in the Bay Area came into focus.
Giving More
During a time of overlapping emergencies, many Bay Area foundations and funders dedicated themselves to giving more, and sooner.
"Right now we're putting as much money as we can out there," says Kathy Kwan (p.88), who runs her family's Eustace-Kwan Foundation in the South Bay. Over the last year the foundation has expanded its giving by 40%, part of a larger strategy to give away all of the foundation's original $60 million endowment by the end of 2023.
For Kwan, more funding begets more funding, especially through the magic of the matching grant. Kwan, a UC Berkeley Trustee, offered a $1 million match, which drew in an additional $1.7 million.
The San Francisco Foundation (SFF), led by Fred Blackwell (p.180), leaned into this moment's emergencies by increasing endowment spending to organizations engaged in crisis response. The foundation also created the COVID-19 Emergency Response Fund to support nonprofits generally. Because of SFF's 2015 shift toward advancing racial equity and economic inclusion, the expanded funding distributed through the pandemic targeted communities disproportionately impacted by the crisis.
Recent studies bear out anecdotal evidence that philanthropic giving rose in 2020. The National Philanthropic Trust reports that foundation giving increased almost 20% nationally last year. But it's not yet clear whether individual and nonprofit giving as a whole increased, or whether money has been redirected toward basic needs overall, as well as to supporting communities of color.
For instance, a fall 2021 study by Bank of America and the Indiana University Lilly Family School of Philanthropy found that a quarter of affluent individuals "indicated that they had increased their giving to charitable organizations to help people in need of food, shelter, or other basic necessities and/or to charitable organizations focused on health and medicine."
The big question for nonprofits: Is the outpouring of support a one-time response during a time of crisis, or is this elevated commitment likely to be the new normal?
Emma Mayerson, the founding Executive Director for the Oakland-based Alliance For Girls, thinks that it might be too early to tell.
"We're just starting to get good data now," Mayerson says. At the same time, "it doesn't seem like funding is necessarily going up across the board. It is for organizations working on issues that are more at the front of many people's minds, like anti-racism training or larger Black-led organizations. But not for places like camps or art programs, which have already seen huge losses in earned revenue."
Giving Flexibly
While the jury is out on whether or not the philanthropic sector will maintain increased levels of giving long-term, the move towards unrestricted grants and less onerous application and reporting requirements just might.
Frances Phillips, who manages the Creative Work Fund at the Walter & Elise Haas Fund in San Francisco, says she and many colleagues moved quickly to alter the terms of their grants so that organizations and individual artists could repurpose their money during this period of emergency.
"We pivoted so that we could be flexible about the length of time, and how projects could be presented to the world, or rethink how they measure or get data," Phillips says.
Another developing strategy is impact lending, where pools of capital from donor-advised funds and foundations can support organizations through low-interest loans. At the beginning of the pandemic, the Bay Area's Jewish Community Federation and Endowment Fund began a Community Impact Fund, which has already disbursed $17 million. This is on top of the organization's $200 million in grants to hundreds of nonprofits, mostly in the Bay Area.
This flexible giving dovetails with an ongoing move in philanthropy towards what some call "trust-based" philanthropy, wherein funders are more likely to ask what grantees need, as opposed to dictating the terms of the funding.
Dr. Rena Dorph, director of the Lawrence Hall of Science at UC Berkeley, appreciates both the partnership and flexibility of their funders during this period, as they found "creative ways that advanced our mission and their philanthropic objectives" simultaneously. As a board member of many local and national nonprofits, Dr. Dorph understood the issues from both sides. The "unexpected outcome" of those conversations, she says, "afforded us opportunities to learn more about one another in ways that, I hope, will lay the groundwork for deeper and mutually beneficial partnerships beyond this crisis."
While financial support is critical right now, it's easy for funders at all levels to become overwhelmed. Flexible giving doesn't always have to include large financial gifts. "We should feel good about helping feed people on a Saturday morning, say, even if that's not changing the root cause of food insecurity," says Emily Scott (p.72), a San Francisco philanthropist who also advises funders on aligning their values with their giving.
Eugenie Chan, an award-winning San Francisco playwright who combines theater with community-building, encourages funders to also consider the non-financial ways they can offer support.
"Funders can be resources for ideas, a source of referrals to others, offer insights into the funding zeitgeist, decision-making, and organizational management insights," says Chan, a grantee of the Walter & Elise Haas Fund's Creative Work Fund.
Cross-Sector Collaboration
"This is a region where new ideas are recognized and valued more quickly," says Nora Silver, adjunct professor and faculty director at the Center for Social Sector Leadership at UC Berkeley's Haas School of Business. The region's start-up mentality means that "new ideas can more easily become new nonprofits or social enterprises," with tech and other business sectors eager to partner and fund the most promising ideas. This orientation toward partnership means that "companies, nonprofits, and government work together productively, with leaders crossing lines of industry or category" to get things done, Silver says.
The potential for business/nonprofit collaboration can be seen in an organization like iFoster (p.74), which supports current and former foster youth in California, and increasingly around the country. Founded by former Silicon Valley executives Serita and Reid Cox, the nonprofit provides a pipeline of pre-qualified candidates for part-time and full-time corporate jobs, while offering an economic lifeline to foster youth aging out of care. This "social network for foster care," as Reid Cox describes it, means that at-risk youth win, social-service agencies win, and companies win.
Another model is Magnify Community, a network of funders including the Sobrato Family Foundation, the Grove Foundation, and the David and Lucile Packard Foundation. Founded in 2018 to provoke Silicon Valley philanthropies to give more, and more locally, the goal was for funders to pledge $100 million in additional giving to nonprofits in the South Bay, a region with swiftly widening levels of economic disparity.
Many major Bay Area funders, including those with a global reach, simply don't know that "90% of our philanthropic dollars go to organizations that don't serve those who live and work in Silicon Valley," says Catherine Crystal Foster, Magnify's co-founder and CEO.
Magnify had planned to sunset its operations this year. As part of its transition this fall, it announced a merger with The Philanthropy Workshop, an international organization with a strong Bay Area presence, after successfully prompting the Magnify network to increase local giving by $35 million in 2020 alone.
Although no one can tell how sticky these collaborations will be, many see an altered landscape in which partnerships will be critical. Last year's $18 million gifts to local school districts by Salesforce and the Someland Foundation (a project of Twitter co-founder Evan Williams), suggest an expanded sense of responsibility for programs previously funded primarily by government.
iFoster's Serita Cox sees her organization's support of the state vaccination effort as a potential model of ongoing partnerships across sectors. Through its Americorps program, iFoster youth helped community clinics reach disconnected youth with critical vaccine-related information. Given the scale and complexity of the task, Cox says, it wouldn't have been possible for any one type of organization to get everything done. As the country tries to dig itself out of its healthcare and financial challenges, "there's no way these kinds of partnerships are going to go away."
Race and Equity
The racial justice movement has prompted many local foundations to push themselves further.
One striking example is the California Black Freedom Fund (p.140), a five-year initiative housed at the Silicon Valley Community Foundation, which is raising $100 million to support Black-led organizations dedicated to eradicating systemic and institutional racism. In its first two rounds of funding, the Fund has already disbursed $15 million to 77 organizations.
But this commitment from the largest community foundation in the country is far from ubiquitous. According to the National Committee for Responsible Philanthropy, between 2016 and 2018, $2.2 billion was given by 25 community foundations to nonprofits across 25 American cities, but only 1 percent of those funds were designated for organizations serving the Black and African American community.
As president of the Akonadi Foundation, an Oakland-based foundation dedicated to ending structural racism (and a California Black Freedom Fund participant), Lateefah Simon (see p.128) argues that financial support and justice are connected. "You can't simply believe that we are going to change and implement new visions with small amounts of resources for one or two years," says Simon. "I want us to do things differently."
For PWI's, or Primarily White Organizations, a challenge is sometimes just learning about the existence of smaller organizations, often helmed by leaders of color.
"There are 20,000 nonprofits in San Mateo and Santa Clara counties alone, and many of them are not connected to foundations," says Larissa Robideaux, the outgoing executive director of the Center for Excellence in Nonprofits, based in Redwood City. "A lot of grassroots organizations that work on social justice issues don't have the networks to raise capital or be recognized by lead foundations. When that's the case, it's hard to get in the door."
Sometimes the answer isn't just more money, but a shift in the terms of use. "Philanthropies tend to create special initiatives and programs designed to serve organizations based in communities of color, but then the grants end after a year or two," says Phillips of the Haas Fund. More helpful, she says, is giving more in unrestricted funding, which gives organizations additional freedom and agency in their work.
No More Business As Usual
"There's an army of folks, including donors and philanthropists and white folks who are demanding that we not go back to business as usual," says Edgar Villanueva (see p.56), the global activist and author of the award-winning book Decolonizing Wealth.
"Our systems are broken. Our communities are broken and torn apart," he adds. "There's so much pain and trauma everywhere, especially after 2020. The only way out of this is healing. And the only way that we will all thrive and heal is if we come together and accept the collective responsibility of our history and future."
James Head, outgoing CEO of the East Bay Community Foundation (see p.46), has helped steer the nearly 100-year-old institution toward a racial and social justice equity model.
To respond to the immediate needs surfacing in early 2020, they launched a new initiative: COVID-19: A Just East Bay Response Fund, designed to offer immediate help as well as address systemic issues. This fall, they intend to make this approach permanent with A Just East Bay Fund.
And Head is optimistic.
"I have become totally convinced," he says, "that people with money, especially donors, will step up to the plate when asked."