Helping People Grasp Interconnectedness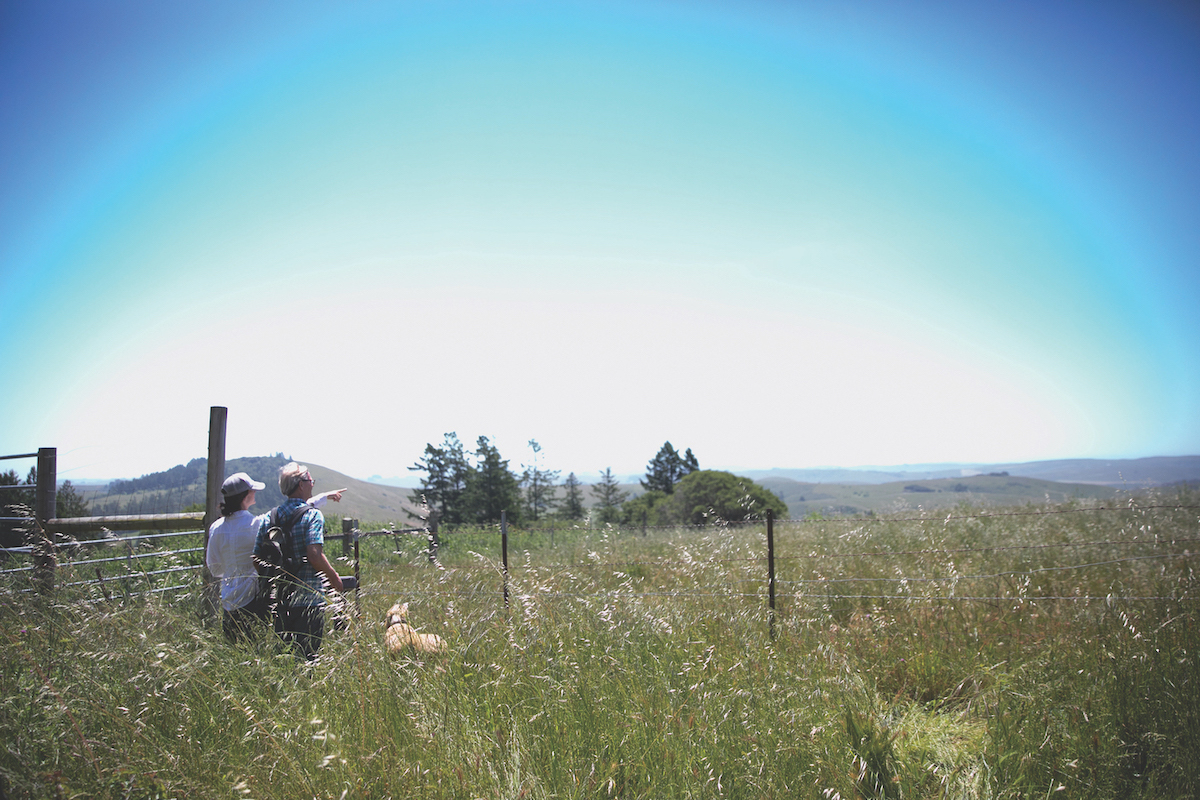 The Continuum Foundation, a two-year-old nonprofit with big ambitions, is developing a completely sustainable and regenerative retreat center on 30 acres of ecologically diverse land in Bodega, California. They plan to host retreats there for all kinds of groups – from corporate teams to small nonprofits and for school students without regular access to the healing power of nature.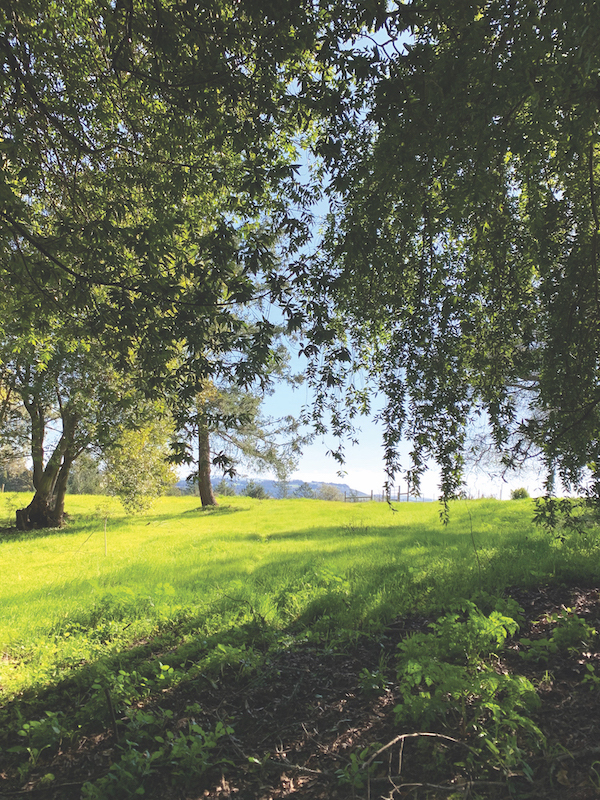 While yogis and meditators will also have access to this space, The Continuum Foundation intends to differ greatly from your typical California wellness retreat center. Its founders, Colleen Quinn and Jonathan Norling, are creating a new model to show people how to embrace the interconnectivity of everything (the planet, our bodies, and each other) – and to use that insight to advance social and environmental justice.
When Quinn, a physical therapist, and Norling, an environmental attorney and sustainable building expert, met and began dating in 2017, they shared ideas about visions for the future. Their skills from their respective careers, and their mutual drive to make the world better, led them to conceive this concept together.
By creating a sustainable retreat center, where the infrastructure and nature work together as a thriving ecosystem, they want their guests to experience how they can implement sustainable practices in their own lives – regardless of why they're visiting the center.
"What we're addressing and measuring are the ways that anyone can really tend to these issues that seem so big, in small, everyday, right-now moments," Quinn says.
The pair has pledged to bring in guests who rarely get access to nature, let alone lavish retreat centers. Once per month they will offer discounted rates to nonprofits working to achieve social and environmental justice, and once per quarter they will fully subsidize retreats for groups that represent underserved communities.
This plan was inspired by data on the nature gap. In the contiguous United States, 74 percent of communities of color live in nature-deprived areas, compared with just 23 percent of white communities, according to a 2020 report from the Center for American Progress.
The nonprofit wants to make an impact beyond the grounds of the retreat center, so they are planning popup events that bring the mission of Continuum into the community in fun and engaging ways. They are also building an online platform where people can connect, learn, and share sustainable practices with one another.
Donate now!
www.thecontinuumfoundation.org
(202) 907-9545
Founder and Director: Colleen Quinn
Mission
Continuum is about putting purpose before profit, and believes in the possibilities that arise when all are included and the exchange is balanced. The pledge:
— We will fully subsidize one retreat per quarter to groups who have limited access to nature and financial resources
— We will offer discounted rates to support one group of GAMECHANGERS a month with limited financial means
Begin to Build a Relationship
We know you care about where your money goes and how it is used. Connect with this organization's leadership in order to begin to build this important relationship. Your email will be sent directly to this organization's Director of Development and/or Executive Director.
Continuum's founder Colleen Quinn's teachings have been the best-kept secret of the privileged few. Her mentorship in healthy, balanced, and integrated living are straightforward, easy to implement, and enable the type of fundamental shifts in the mind, body, and spirit that have changed my life. Continuum, under Colleen's vision and guidance, will multiply her reach and achieve greater access with a state-of-the-earth home for mind-body connection and abundance in spirit that mirrors Sonoma County's inherent systems of natural balance and beauty.
Help Build a Sustainable, Regenerative Retreat Space
This fall, The Continuum Foundation will add the first semi-permanent infrastructure to the retreat space in Bodega by setting up tent platforms, solar panels, and batteries, and they will subsequently begin creating mission-focused experiences there for the public.
Their next move is to raise $250,000 to conduct holistic land management throughout the property. This includes cleaning up wildfire risk spots, which will not only benefit the retreat space, but make nearby residents, farms, and wildlife safer, co-founder Colleen Quinn says.
Simultaneously, they need $175,000 to continue the environmental studies that measure the carrying capacity of the land and create sustainable designs before they can start building permanent infrastructure on the site.
Finally, they hope to raise an additional $1 million to purchase the 30 acres of land, which they now lease.
A donation will help create this place, that, in turn, will help people from all walks of life experience our shared connectedness and feel energized to act, to make the world better for all of us.
Key Supporters
Catherine Garvey Simon
Stephen Simon
Antonia Rudenstine
Kimberly Kraemer and Marc Watrous
Catherine and Greg Stern
Tracey McLeod
Cristopher and Nicole Pisciotta
Members of the Quinn Family
The Norling Family
Dr. Daniel Quinn
Anonymous Donors