Helping First-Generation Students to & Through College Across the Bay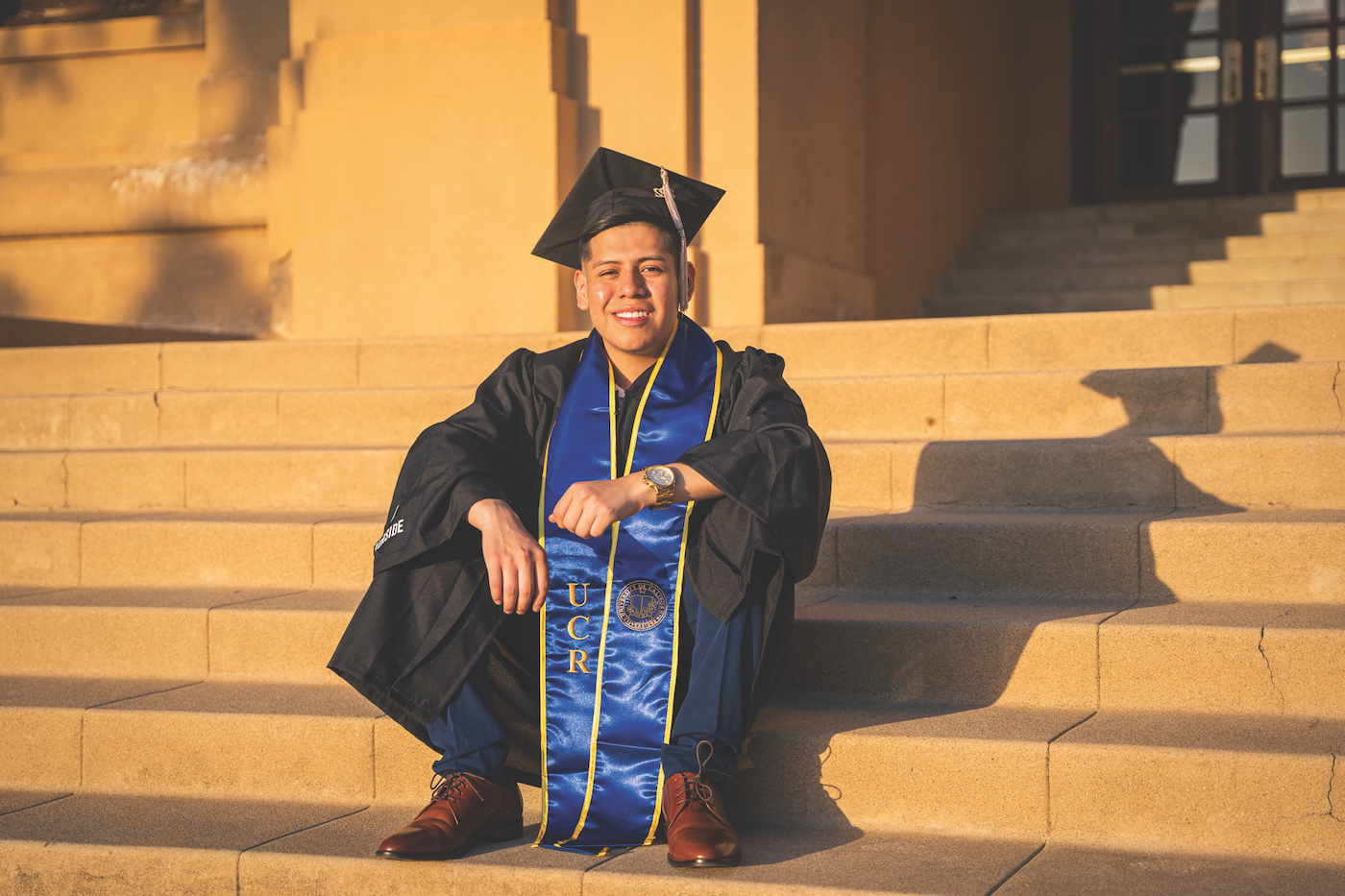 Believe. Partner. Connect.
These three values animate the work of 10,000 Degrees, a uniquely successful Bay Area organization supporting students from low-income backgrounds to and through college and beyond.
Begun as the Marin Education Foundation in 1981, supporting only a handful of college seniors, the organization has grown to be a national model for equity-focused educational support, serving more than 12,000 students and their families each year in the Bay Area.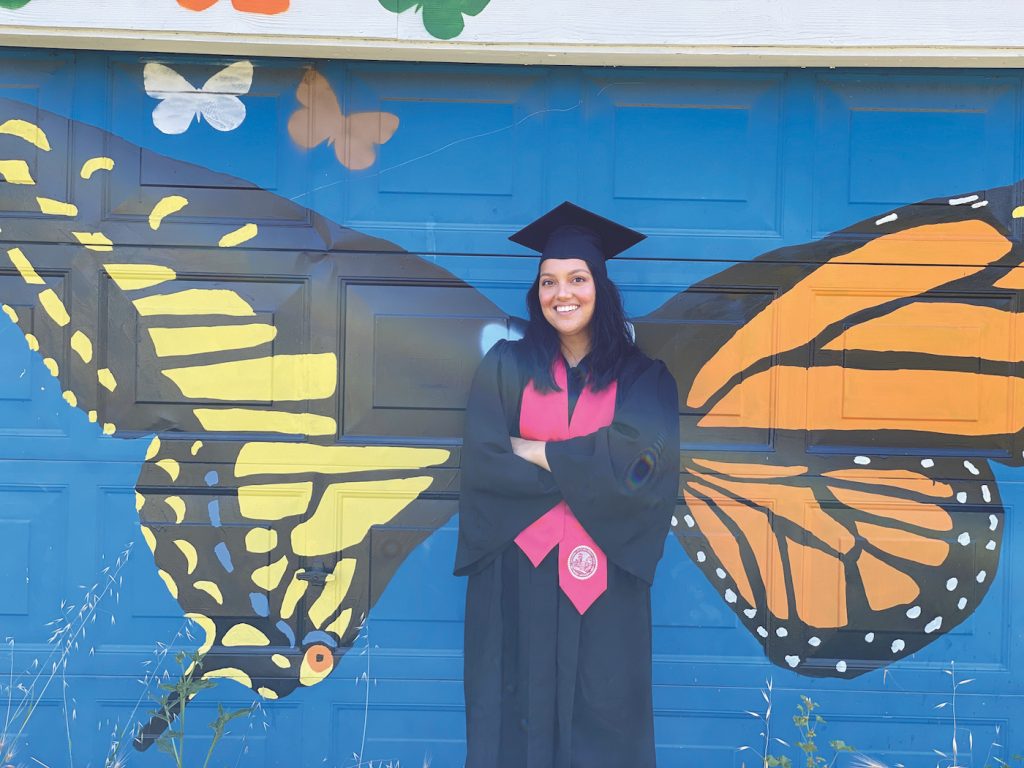 Although a college education has become increasingly necessary for economic stability, the barriers for student success have remained high for some students, with rates of college graduation stunningly low for first-generation students, or those from under-resourced communities.
The good news is that 10,000 Degrees has time-tested a model of support that has achieved unmatched success rates. Their partnership with community colleges, for instance, has led to 10,000 Degrees' students tripling the rate at which they transfer to and graduate from four-year colleges, compared with the national average. Another stunning result: 80% of 10,000 Degrees' students graduate with a bachelor's degree, compared with 31% of their national peers.
Part of this success has to do with personal connections. A crown jewel of 10,000 Degrees' program is their network of Fellows, staffed mostly with 10,000 Degrees alumni, in which these "near peer" advisers work closely with students who share similar backgrounds.
"During the pandemic, it became even more clear that the most important thing is relationships," said Christopher Gonzales, Chief Strategy Officer. "When school officials couldn't get a hold of students, our Fellows would call, and the students would answer. Sometimes that was the critical difference for them" in continuing their studies.
After helping 20,000 students earn college degrees, and providing more than $80 million in financial assistance, 10,000 Degrees is seeing the impact of its students out in the world. From Abigail Cadelina, who teaches health education at the KIPP Summit Academy in San Lorenzo, to Pepe Gonzalez, Principal of Laurel Dell Elementary School in San Rafael, 10,000 Degrees alumni are eager not just to improve themselves, but to work to expand educational opportunities to under-resourced communities. It's no wonder that the organization's tagline is "10,000 Degrees: College Graduates Who Change the World."
Donate now!
10000degrees.org
(415) 451-4016
Chief Development Officer: Caroline Silverstein
Changing Students' Lives One Degree at a Time
Your donations can have a transformative impact on students from low-income backgrounds. Help 10,000 Degrees, a nationally-recognized nonprofit organization, support these students to and through college and beyond.
Your generous support will allow us to hire full-time, near-peer Fellows to support more students in your local communities. It will fund programs to give high school seniors a jumpstart on college. Your gift will allow us to present financial aid workshops and support at our partner schools so that more students can complete FAFSA and gain access to free federal financial aid. And so much more.
And through June 30, 2023, the first $50,000 donated through The Giving List will be matched thanks to a generous challenge grant from Susan and Mitch Cohen.
Mission
To achieve educational equity and to support students from low-income backgrounds to and through college to realize their full potential and positively impact their communities and the world.
Begin to Build a Relationship
We know you care about where your money goes and how it is used. Connect with this organization's leadership in order to begin to build this important relationship. Your email will be sent directly to this organization's Director of Development and/or Executive Director.
10,000 Degrees was there all along the way, helping me realize what was truly possible. With their support, I attended the University of San Francisco on a full scholarship, and graduated with honors in economics."
Key Supporters
Adobe Inc.
Suzanne Badenhoop & Guy Lampard
Susan & Mitchell Cohen
Dodge & Cox
Herb & Jane Dwight
First Republic Bank
Goldman Sachs
Gruber Family Foundation
The J-P Conte Family Foundation
Leo M. Shortino Family Foundation
Marin Community Foundation
Alison & Mike Mauzé
MR Macgill & Ho Nam
The Michael & Susan Dell Foundation
NPX Advisors
Susan & Allen Preston
Sand Hill Foundation
Sobrato Philanthropies
Stupski Foundation
Jen & Ryan Sweeney
Wellington Management Foundation