Anchoring The Bay With Trusted Programming During Tumultuous Times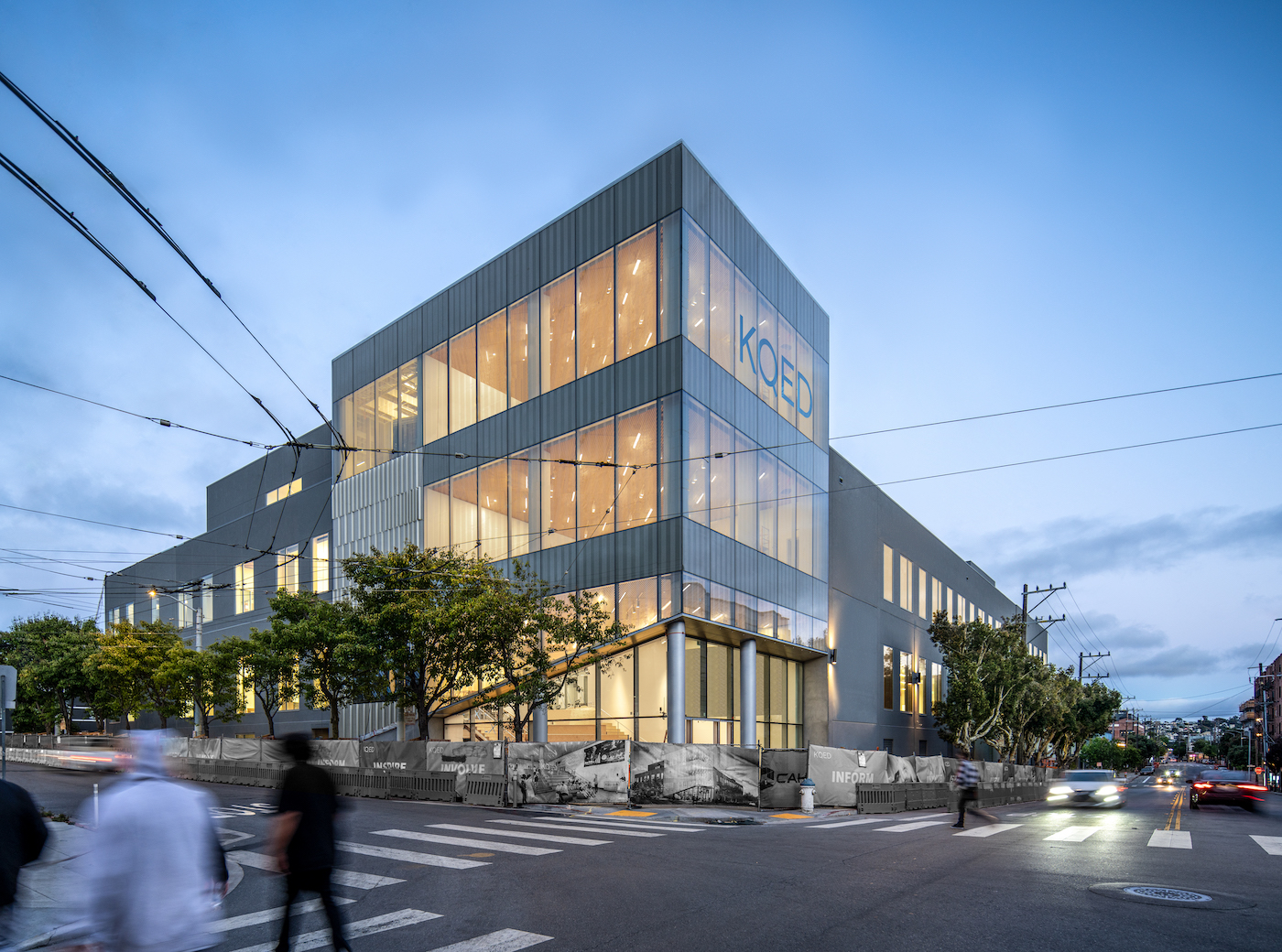 As devastating wildfires, a deadly global pandemic, and bitter political division make life feel chaotic, KQED has been a constant, reliable source of news, information, and programming Bay Area residents have relied on for nearly 70 years.
For some, KQED means listening to radio programs like The California Report or the widely popular call-in public affairs show Forum; for others, it's tuning in each week to the television show Check Please! Bay Area to learn the latest dish from local restaurants. Some prefer to read KQED's latest investigations on police accountability online or to get the latest local election facts straight with its voter guides; then there are those who pop in ear pods and listen to Bay Area-focused podcasts like Bay Curious, The Bay, and Rightnowish or its recent series on the housing crisis SOLD OUT: Rethinking Housing in America. 
"We're giving people news they can use," says Georgi Kelly, KQED's vice president of development. Kelly says KQED also digs deep into Bay Area issues: homelessness, housing, police brutality. "We're also making investments at KQED to understand large systemic problems," she adds.
Every week 2.4 million audience members engage with KQED, whether that's on the radio, television, online, or through its social media platforms. The public radio and television nonprofit media organization also delivers classic national programs from NPR and PBS, like All Things Considered, Fresh Air, PBS NewsHour, and Daniel Tiger's Neighborhood.
Since 2010, Kelly says KQED has invested $45 million into expanding its reach and the size of its newsroom, hiring more than 100 people, mainly journalists. KQED's headquarters in San Francisco has been renovated to offer more opportunities for in-person community engagement; at the heart of the building is a space called The Commons, where the station's new event series KQED Live plays host to community discussions, screenings, food events, and performances.
KQED's mission is to contribute to an informed citizenry and foster a healthy democracy. Not only does KQED dig deep to bring insights and analysis and commentary to the local news, but it also prides itself on including diverse perspectives. Over the years, the media organization has grown from one solely focused on radio and television to one that also produces digital content, including podcasts that delve deep into Bay Area culture and video series that explore arts, science, and media literacy. The station has also developed a large online and social media presence to distribute content and engage with audiences.
"We have a really rich mix of local, national, and international content that you cannot find anywhere else," Kelly says. "If I want to learn about what's happening in California, or San Francisco, or China, I turn on KQED and learn what's happening in 40 minutes."
For many, KQED has been there through the generations. "Kids love the PBS Kids shows on KQED," Kelly says. "And the programs are on the forefront of how to talk with kids about social issues – like racial justice and explainers with teenagers about vaping."
Whether you grew up on KQED, your kids listen or watch it, or whether you just moved to the Bay Area and are looking to get clued in, Kelly adds, KQED has you covered.
Donate now!
www.kqed.org
(415) 553-2199
Vice President of Development: Georgi Kelly
Mission
We are here for everyone who wants to be more. Our television, radio, digital media and educational services change lives for the better and help individuals and communities achieve their full potential. We celebrate diversity, embrace innovation, value lifelong learning and partner with those who share our passion for public service.
Begin to Build a Relationship
We know you care about where your money goes and how it is used. Connect with this organization's leadership in order to begin to build this important relationship. Your email will be sent directly to this organization's Director of Development and/or Executive Director.
I believe in the power of public media to bring out the best in ourselves, to help us understand the world around us, and to help people find common ground across differences. For seven decades, KQED has been the Bay Area's quintessential source of local independent journalism and high-quality entertainment. And, in an age of harmful misinformation and disinformation campaigns, KQED's commitment to facts, accuracy and context is essential to the well-being of our communities and the health of our democracy. I am proud to be a part of the KQED community.
Inform. Inspire. Involve.
KQED exists to inform, inspire, and involve because an informed, inspired, and involved citizenry is the foundation of a healthy democracy. KQED's journalism is built on facts and accuracy. We value empathy, compassion, and respect. We hold institutions and individuals accountable in the public interest. And we convene thoughtful dialogue and spirited debate.
We invite you to join KQED's passionate community of more than 250,000 members whose generous gifts help…
–produce award-winning reporting and storytelling from The California Report, Political Breakdown, and The Bay
–power the important conversations on Forum, Here & Now, and The Takeaway
–share uplifting and heartwarming programs, from This American Life to MASTERPIECE
Each week, 2.4 million Bay Area adults engage with KQED. However, just as our audiences depend on us, we rely on community support to keep us on the air. Support public media today at https://donate.kqed.org/givinglist.
Board of Directors
Anne Avis
Hank Barry
Mike Blach
Steve Bochner
Jennifer Cabalquinto
James Cham
Tom Chavez
Brian Cheu
Naveen Chopra
Darolyn Davis
Karen Edwards
Dawn Garcia
Meg Garlinghouse
Alex van Helden
Carla Javits
Annie Jean-Baptiste
Shadi Karra
Edward Lichty, Chair
Julia Lopez
Jen McClure
José Quiñonez
Nadia Roumani
Nancy Serrurier
Camilla Smith
Lisa Sonsini
Jamie Studley
Sanjay Vaswani
Mallun Yen
Matt Zinn