A Child Abuse-Ending Ecosystem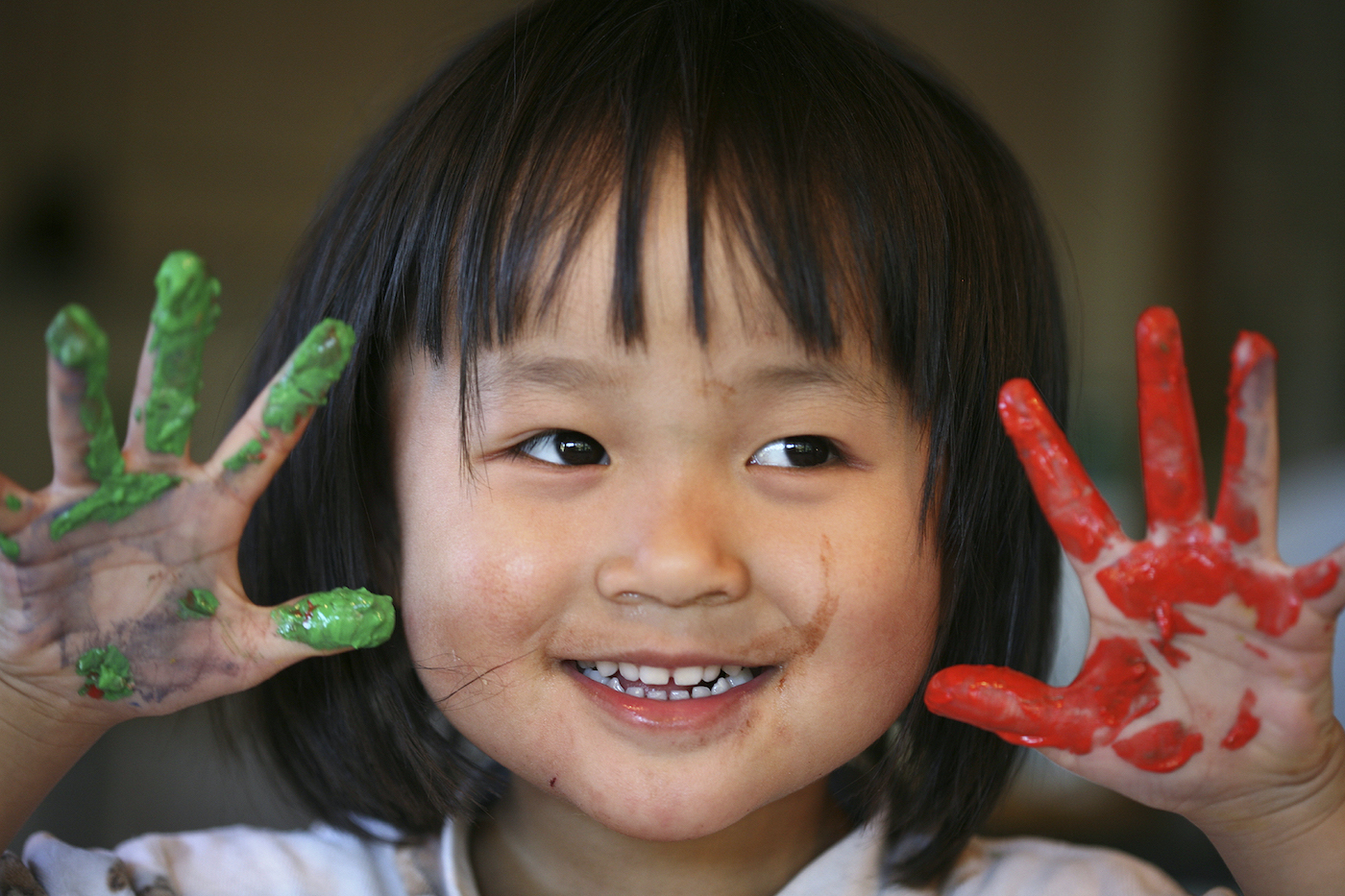 Not long after the pandemic immobilized supply chains, causing a shortage of basic necessities at San Francisco Bay Area food banks, Katie Albright, CEO of the children's advocacy organization Safe & Sound, was in her car with 192 rolls of toilet paper she had sourced through her network. 
That toilet paper bounty enabled the 45-year-old nonprofit to launch a distribution center at its garage on Third Street, delivering other essentials like diapers and baby formula to families in need.
"If you are a mom and you are no longer breastfeeding, how scary would it be not to have baby formula?" Albright asks.
Over the following year, Safe & Sound mobilized more than $13.1 million in government and private funding, as well as in-kind donations, and partnered with city agencies and 26 family resource centers to reach more than 43,000 families to provide those necessary family supplies and also help with housing, job development, and mental wellness.
Safe & Sound was founded more than four decades ago by Dr. Moses Grossman, Chief of Pediatrics at UCSF and San Francisco General Hospital, with the mission to protect kids from child abuse and to support families. By offering support, services, and a community-based approach, Safe & Sound aims to reduce child abuse and neglect and help children and their families heal and thrive.
It began as a telephone support line for families and has evolved over the decades to include directly supporting families, teaching workshops on child safety, and advocating for children- and family-first policies.
At the end of June 2021, Safe & Sound merged with the Center for Youth Wellness, an organization founded by Dr. Nadine Burke Harris, the first and current Surgeon General of California. The center is dedicated to advancing pediatrics and raising awareness around Adverse Childhood Experiences (ACEs) and toxic stress.
Together, Albright said, we will provide innovative care and supportive services for children and families. Our work will be focused on an ecological model and public health approach that puts children at the center and strives to create conditions in communities and interconnected governments that allow families to thrive.
Safe & Sound's ultimate aim is to prevent child abuse in the first place. To do that, the organization is creating as many access points as possible. That means continuing to broaden its mission by building more connections between pediatric clinics, schools, and family resource centers. This includes becoming a network leader and partnering with existing family resource centers and early care and education centers; expanding programming and critical response, particularly for families living in the Bayview-Hunters Point; and integrating behavioral health, pediatric care, and family support under one roof — to provide more safe spaces for families to share their stories.
"We want to create an ecosystem of care and support for families in the San Francisco Bay Area," Albright says.
Donate now!
www.safeandsound.org
(415) 213-7405
Chief Development Officer: Brian Byrdsong

Mission
To prevent child abuse and reduce its devastating impact.
Begin to Build a Relationship
We know you care about where your money goes and how it is used. Connect with this organization's leadership in order to begin to build this important relationship. Your email will be sent directly to this organization's Director of Development and/or Executive Director.
As family stress escalates, so does the risk of child abuse. We have learned from tireless work and research that Safe & Sound's model works: supporting the entire family, building protective factors, and working upstream before children are hurt. I proudly support Safe & Sound as we work at the national, state, regional, and local levels to create a child and family well-being system focused on prevention and addressing the disparate impact of child welfare involvement with families of color. My commitment holds fast as I witness the impact of Safe & Sound in strengthening families and building communities.
Partnering with Families to Keep Children Safe
Safe & Sound is raising $5.5 million over the next two years to best support children and families of San Francisco and to create lasting and transformative change to how health and wellness services are delivered to the most vulnerable in our community.
The funding will go toward strategic planning, clinical support, and expertise, as well as hiring clinicians who would work one-on-one with families and the community. Another key component will be raising up the voices of those who have lived experiences. "We really want to understand what the community needs and how we can partner together with families to create the greatest impact for children," Safe & Sound's CEO Katie Albright says.
Key Supporters
Bella Vista Foundation
Brenda Bottum
S.H. Cowell Foundation
Dagmar Dolby
Negley Flinn Charitable Foundation
Horace W. Goldsmith Foundation
Mimi and Peter Haas Fund
Robert and Ruth Halperin Foundation
Hellman Foundation
Help For Children
Junior League of San Francisco
LSP Family Foundation
Jillian Manus and Rob Chesnut
Morgan Stanley
Wayne Osborne and Gregory Price
John Pritzker Family Fund
Quest Foundation
George H. Sandy Foundation
May and Stanley Smith Charitable Trust
SoMa Equity Partners
Laura and Greg Spivy
Laszlo N. Tauber Family Foundation
David and Sue Tunnell
Viragh Family Foundation
The Anne Wojcicki Foundation