Live, Intimate, Local Theatre That Challenges and Inspires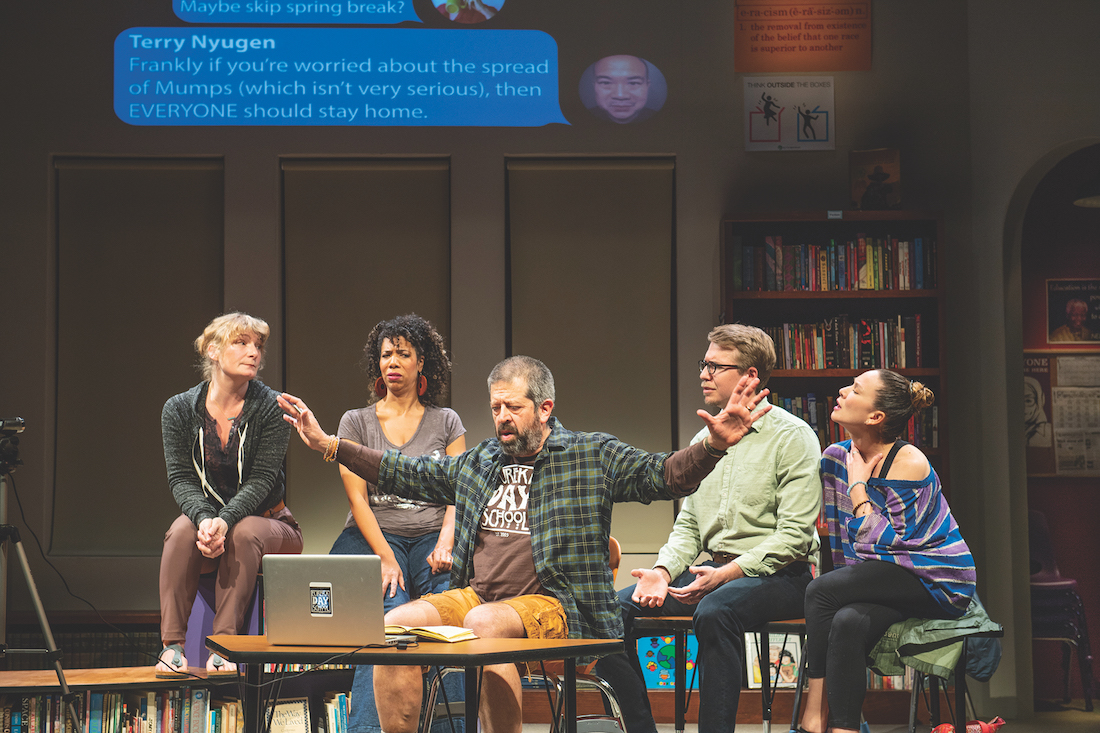 At Aurora Theatre Company's Alafi Auditorium, no audience member is more than 15 feet away from the stage. They all share in the laughter, tears, or gasps of surprise at each intimate performance.
For theater-goers, that experience is magic.
"Humans understand the world through stories – stories are always more meaningful than facts. It's just the way our brains are wired," says Josh Costello, the Aurora's artistic director. "The opportunity to come together with your community, in the same room, and experience a story together, it's a powerful experience and it makes communities stronger."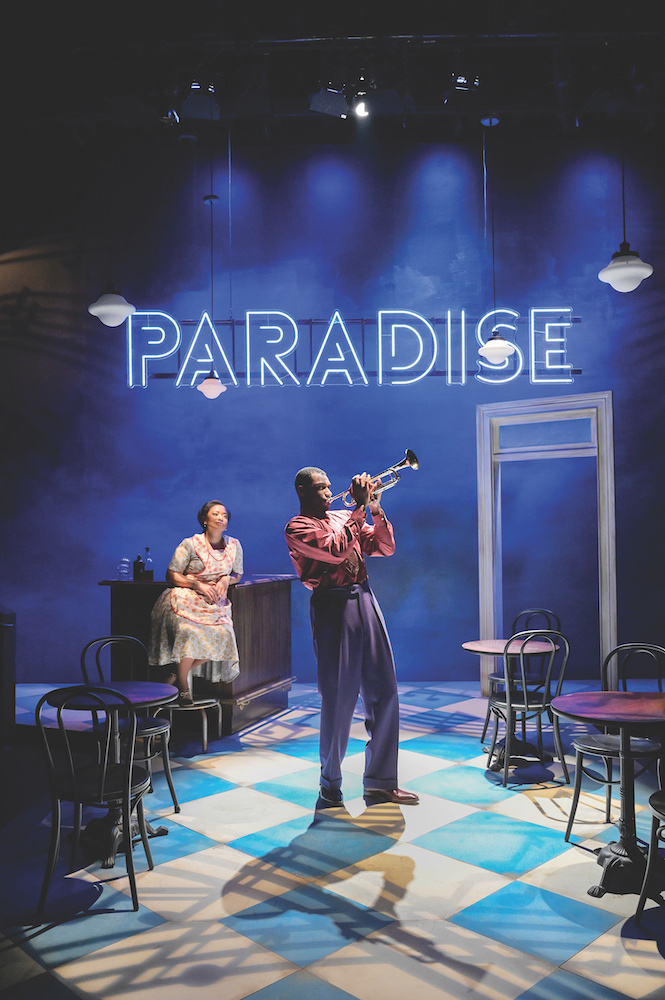 Aurora Theatre Company has been dedicated to the visceral power of live theater for 32 years. It is known for presenting groundbreaking, acclaimed work and as a home for developing contemporary theater and new plays. Their new works incubator, Originate+Generate, provides space and support for local artists to create. Jonathan Spector debuted the highly acclaimed Eureka Day at Aurora Theatre, a sharp-witted comedy exploring progressive ideals and mandatory vaccinations at a Bay Area children's school, which went on to be performed worldwide.
The theater's productions aim to tell a diverse set of stories that are relevant to the current moment while nurturing local talent, by hiring local actors and stage artists and paying union wages to all. Half of their typically five-play season is dedicated to works written by women and playwrights of color. Recent productions include Paradise Blue and Detroit '67 from Dominique Morisseau's Detroit Project, and Manahatta, the story of a young Lenape woman working as a securities trader on Wall Street in her ancestral land of Manahatta. Their work challenges preconceived ideas and is designed to not only entertain but to broaden audiences' viewpoints.
"We're not just a museum putting on great plays of the past," says Costello. "We are really the type of place where people are having a conversation about what's happening right now."
Aurora premiered Dustin Chin's Colonialism is Terrible, But Pho is Delicious, a play about colonialism, food, and the Asian experience. An excited Asian community came together to see a story that reflected their experience onstage – something that doesn't happen often – and stayed for after-performance discussions that included AAPI Youth Rising, an organization fighting anti-Asian hate. These types of community partnerships help create a synergy between art and the community that is integral to Aurora's mission.
"I think a strong community needs theaters and it needs artists. And what's particularly special about working with local artists is that we are telling stories that are personally meaningful to us," says Costello. "Those stories are authentic and meaningful personally to the audience as well… We are the community telling its own stories."
Donate now!
www.auroratheatre.org
(510) 843-4042 ext. 308
Development Director: Felicity Cowlin
Mission
As the storyteller for our community, Aurora Theatre Company inspires new audiences and longtime theatre lovers alike with the visceral power of live theatre. Our venues, the most intimate professional stages in the Bay Area, highlight great acting, nuanced language, and an immediacy that makes for exhilarating theatre. By telling deeply relevant stories, we're building a new culture of theatregoing in the Bay Area and contributing to a revitalization of theatre nationwide, challenging all of us to think deeper, laugh louder, and engage more purposefully and profoundly with our neighbors and our world.
Begin to Build a Relationship
We know you care about where your money goes and how it is used. Connect with this organization's leadership in order to begin to build this important relationship. Your email will be sent directly to this organization's Director of Development and/or Executive Director.
Long ago, after attending Barbara Oliver's reading of Dorothy Bryant's "Dear Master (1990)" (which became the Aurora Theatre's first production) at Cody's Books, my husband and I became immediate Aurora supporters. Years later, I was thrilled to be able to invest my inheritance from my parents into their namesake "Nell & Jules Dashow Wing," to honor them and to benefit the Aurora. Theater lovers love the Aurora because it's simply the best.
Help Sustain the Magic of Local Live Theatre
Your participation is essential. Contributing to Aurora means investing in an art form that explores the human experience, raises awareness through stories, and challenges us to engage more profoundly with our neighbors and our world.
• $2.5 million to produce a season
• Over 150 artists employed
• An administrative staff of 15
• Hundreds of volunteers
Located in Downtown Berkeley, Aurora's potential reach and engagement of audiences goes beyond the greater San Francisco Bay Area.
Your gift will have a lasting resonance.
Key Supporters
Gertrude Allen
City of Berkeley Civic Arts Program
George & Candy Hisert
Margaret & Matt Jacobson
Rosalind & Sung-Hou Kim
Ellen & Barry Levine
Luna Foundation
Craig & Kathy Moody
Thomas Edwards & Rebecca
Parlette-Edwards
Sally Shaver
The Shubert Foundation
Cindy & Stephen Snow
Harold & Mimi Steinberg
Charitable Trust
Patrick Laney & Kinman Tong
Tom & Amy Worth
Allison Teeman & Michael
Yovino-Young