Bay Scholars Helps Underresourced Youth Reach Their Full Potential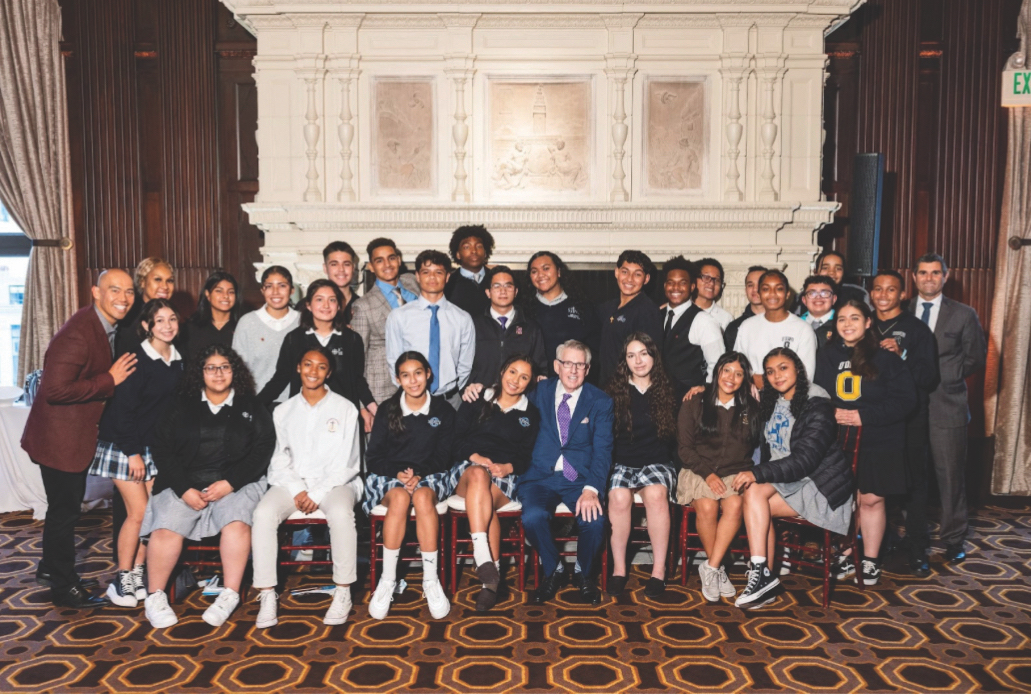 By the end of high school, Isaiah C. had already mapped out his future political career path. First, he'd get elected to the San Francisco Board of Supervisors, then on to mayor, and, finally, be elected to the House of Representatives. 
All of this was because Isaiah had been given a chance of a lifetime. He earned a merit-based scholarship from Bay Scholars that allowed him to attend the renowned Sacred Heart Cathedral Preparatory High School in San Francisco at no cost. He isn't taking the opportunity for granted; he aims to pay it forward.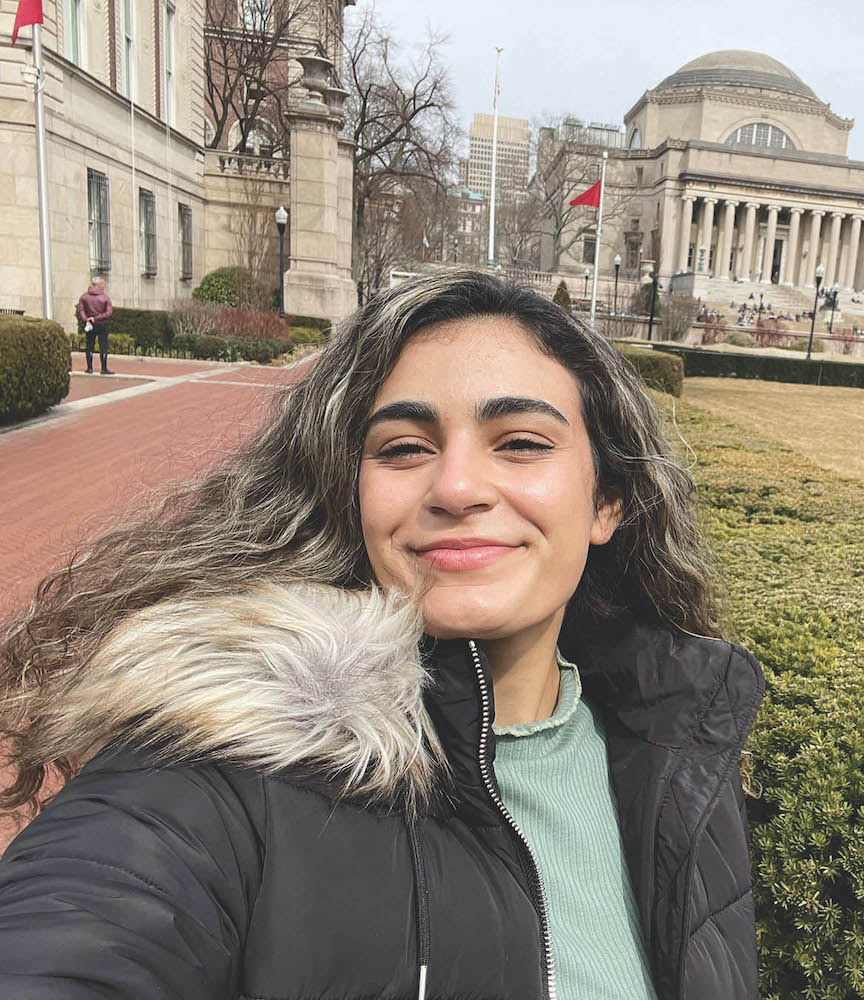 "I am a low-income student from two underrepresented communities – I am half Asian, half Latino – and our voices need to be heard," Isaiah says, now 20. 
Bay Scholars gives "close-the-gap scholarships" to hundreds of students just like Isaiah each year so they can attend one of 17 Catholic high schools in the Bay Area, prestigious schools that cost upwards of $20,000 a year in tuition. The funding is not a handout; scholarships go to students from low-income families who've demonstrated exceptional promise.
"That doesn't necessarily mean they're all the 4.0 top scholar-athletes. They're just kids who, if given the chance to be a part of these great communities, will reach their full potential," Caitlin Curran Kavanagh, executive director, says.
Bay Scholars focuses on the transformative power of education, through enhancing educational equity and access to kids who would otherwise not be able to afford college preparatory high school. But being a Bay Scholar is more than just funding. It comes with a significant level of wraparound support, including college and personal counseling, opportunities for leadership, connecting with mentors, and finding their own mission-driven path, Kavanagh says. Bay Scholars students have an exceptional 100% acceptance rate into college after high school.
Isaiah found a passion he did not know existed working with children. He also served as the class business officer on the school council, mentored other youth in public speaking, and ran for school president, and though he wasn't elected, his spirit for politics remains as strong as ever. Isaiah is dedicated to service, he says, not his ego or financial rewards.
"When I think about leaders, I don't think about Jeff Bezos or Mark Zuckerberg, I think about Dorothy Day, Mother Teresa," Isaiah says. "Real leaders are humble and don't live in big houses… but they make sure they get the job done for their people."
For Bay Scholar Isaiah, service means representing underserved communities in California, and he believes a seat in Congress would allow him to do the greatest services. This is the promise and leadership Bay Scholars discovers and promotes in all of its students.
Donate now!
www.bayscholars.org
(415) 591-1810
Director of Institutional Advancement: Lloyd Schine
Mission
Bay Scholars makes it possible for promising under-resourced students to receive an empowering, change-making education. We financially and personally support Bay Area families that cannot afford the high school education they want for their children.
Begin to Build a Relationship
We know you care about where your money goes and how it is used. Connect with this organization's leadership in order to begin to build this important relationship. Your email will be sent directly to this organization's Director of Development and/or Executive Director.
A family's financial background should not determine a student's academic success. With the support of partners like Bay Scholars, we prove every day that talented, tenacious students from diverse backgrounds can and do thrive when given the chance. Bay Scholars amplifies our work as educators dedicated to making our world a better place through transforming the hearts and minds of the next generation of leaders. We know that we are stronger together. We know that excellence does not just happen. It takes the continuous effort and support of a community of folks who are committed to providing access to the best for the young people who need it most. Our students deserve the extraordinary opportunities that our school provides, and our world deserves to know what our young leaders can do when we invest in them and believe in them. Thank you, Bay Scholars, for connecting talented students to transformational learning communities – this is how the world gets better.
Removing the Tuition Barrier for Exceptional Underserved Kids
The Bay Scholars model couldn't be simpler: Connect great kids with great schools and make sure tuition is not a barrier. The organization gives out around $1.5 million a year in scholarships to cover the tuition not included in financial aid packages. The scholarships are made possible by private donations. 
$14,000 funds a student through the entire four years of the Bay Scholars program. 
$3,500 funds a student through one year of the program.
100% of donations go directly to scholarships.
"Bay Scholars has wonderfully talented kids who would not have been able to access the private college prep education that has set them on their path of success. Your generous contributions hold the power to open doors for deserving students across the Bay Area who will be supported by Bay Scholars," Caitlin Curran Kavanagh, executive director, says.
Key Supporters
Cynthia and Gary Bengier
Isabel & BJ Cassin
Joe Cotchett
Dana Emery
Andrew Giacomini
Arlene Inch
Patricia and Michael Kelly
Erin Jaeb & Kevin Kelly
Julie LaNasa & John Kunzweiler
Connie and Robert Lurie
Joan and Bob McGrath
Outrageous Foundation
Marla Moresi-Valdes
Joanne Murphy
Dennis and Gloria O'Brien
Beth O'Callahan
John Osterweis
Janet & Clint Reilly
Larry Simi
Sue and John A. Sobrato
John M. Sobrato
Carol and Ned Spieker
Cissie Swig
Dianne and Tad Taube
Mary & Joseph Toboni
William and Gretchen
Kimball Foundation
Dede Wilsey