#Black Mental Health Matters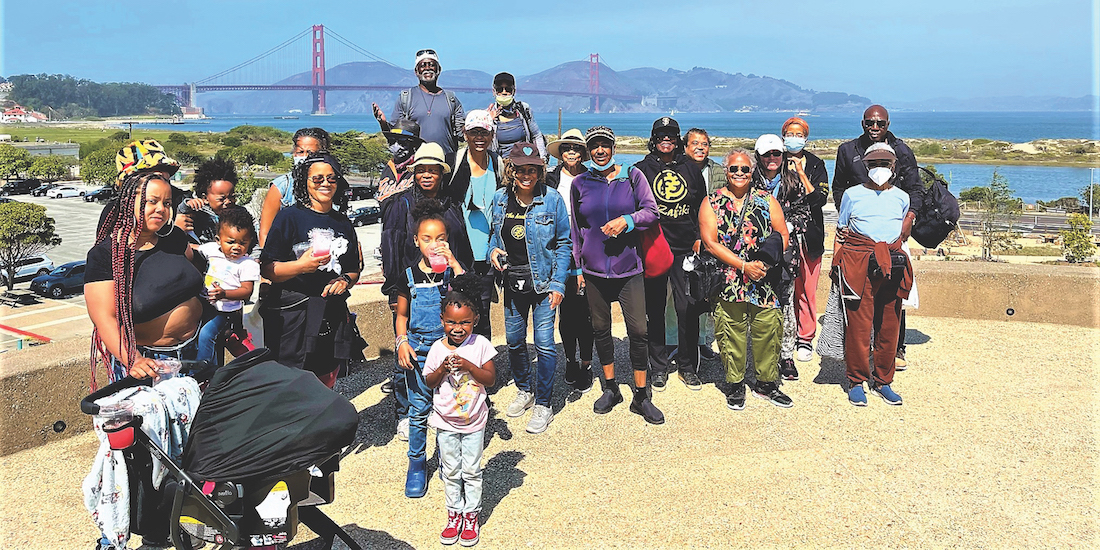 Dr. Monique LeSarre wakes up in the middle of the night, over and over again, with the same thought: "I don't want to fail anyone today."
This is the pressure Dr. LeSarre feels as executive director of the Rafiki Coalition for Health and Wellness, a center for holistic well-being focused on San Francisco's shrinking and besieged African American community. Begun in 1986 during the AIDS crisis to support a community routinely underserved by the healthcare system, Rafiki set out to create an agency based on healing and support, not neglect and discrimination.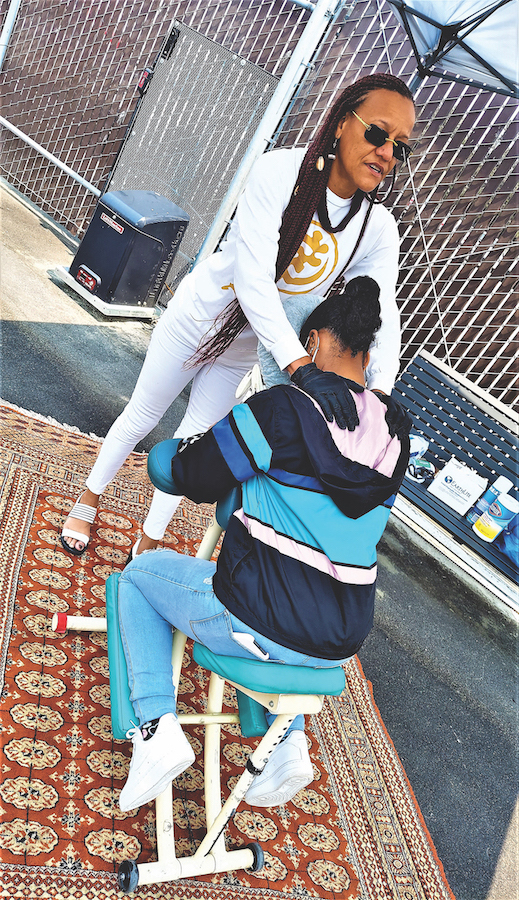 Through its network model, Rafiki offers access to services including acupuncture, counseling, nutrition, dance therapy, massage, meditation, and health screenings. The goal, as much as anything, is to support people as whole beings, not as statistics.
"We have sacred relationships with people in our village," Dr. LeSarre says.
What does this mean day-to-day, especially for mental health?
Dr. LeSarre tells a story of a woman who had fostered dozens of children, then lost her husband prior to COVID-19. Before dying, he urged her to keep looking out for youth who needed help. But after two strokes, she wasn't sure she could continue. Rafiki helped her with acupuncture, massage, and physical therapy, and after regaining her health she decided to foster a boy. Rafiki set the family up with a therapist who worked with them for a number of years, and continues to do so on Zoom after COVID-19. Very recently, a judge signed off on an adoption.
The organization has grown under Dr. LeSarre's leadership, earning the trust and funding of organizations like the Chan Zuckerberg Initiative. Its budget has also expanded in the last five years from $1.7 to just under $7 million. But that's still a drop in the bucket, especially when an increase in health, housing, and political pressures is pushing Rafiki's own practitioners to the brink.
"Our own staff can't even get regular mental health support through our health insurance," Dr. LeSarre says plainly. "The systems are failing."
Despite her own fear of failing, Dr. LeSarre is not giving up
Donate now!
www.rafikicoalition.org
(415) 615 9945
Dr. Monique LeSarre
Mission
Rafiki Coalition's mission is to eliminate health inequities in San Francisco's Black and marginalized communities through education, advocacy, and by providing holistic health and wellness services in a culturally affirming environment.
Begin to Build a Relationship
We know you care about where your money goes and how it is used. Connect with this organization's leadership in order to begin to build this important relationship. Your email will be sent directly to this organization's Director of Development and/or Executive Director.
At a time when daily life has become a struggle for many of us, those with mental health challenges often face serious obstacles to getting care, especially for Black, Indigenous, and People of Color. The Rafiki Coalition for Health and Wellness is the oasis for mental, physical, and cultural well-being, their person-centered, culturally-responsive services are the needed balm for individuals, families, and the community.
Help Meet a Consuming Need
Rafiki offers free community mental health services to children, adults, and families.
With long waiting lists, underserved San Franciscans are being denied treatment during a moment of expanding need.
With suicide now the second leading cause of death among Black children and youth, the Rafiki Coalition for Health and Wellness is looking for a transformational gift of $500,000 to hire additional culturally qualified therapists.
Rafiki's long-term goal is to secure an endowment to provide consistent, stable mental health care to the community.
In addition, Rafiki is looking to acquire new laptops to coordinate care, and record and share data with clients and partners (about $10,000).
Key Supporters
Reverend Dr. Carolyn Scott
Shannell Williams
Shirley Strong
Dr. Mark Gaines
Lisa Williams
Rachel Bryant
Dr. Kim Rhoads
Dr. Joy DeGruy
Kaiser Permanente
San Francisco Department of
Public Health
UCSF
San Francisco AIDS Foundation
Mental Health Services Act
SF Human Rights Commission
YMCA
HOPE SF
Mayor's Office of Housing and
Community development
Bayview-Hunters Point 3rd Street
Youth Center and Clinic
Collective Impact
YCD
Stupski Foundation
Crankstart
Chan Zuckerberg Institute
Sierra Health Foundation