Helping Mothers Overcome Perinatal Mental Health Disorders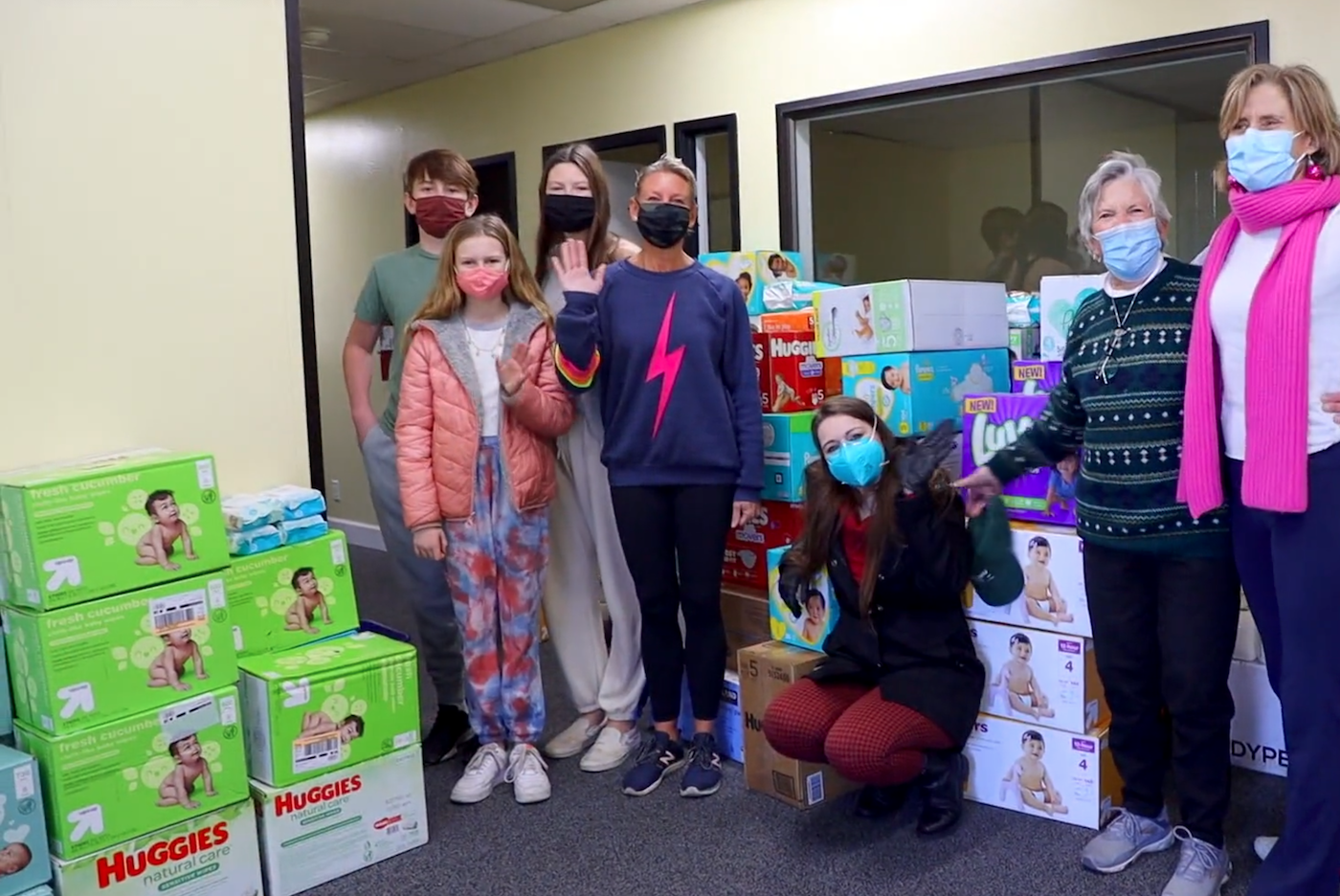 Ivana Jagodic Meholick was pregnant with her second child when she suffered panic attacks about a potential miscarriage.
But they were nothing compared with the emotional breakdown after the Marin County mother's successful delivery.
Meholick, who suffered from postpartum depression and anxiety, had trouble finding affordable help. So she founded the Postpartum Support Center (PPSC) in 2019 to provide free peer support services to moms like her.
The grassroots organization was the first in Marin County to offer a comprehensive support system for women before and after they give birth.
The Postpartum Support Center provides mental health self-screening, postpartum support groups, mom-to-mom peer counseling, a postpartum depression prevention program called ROSE (Reach Out, Stay strong, Essentials for new moms), and baby essentials, as well as information, practical help, and community resources.
The center relies on 14 mothers from around the Bay Area who have suffered perinatal mental health disorders. They volunteer to answer calls from struggling mothers on a support line that's open seven days a week. Currently, support groups are conducted virtually (during COVID) in English, Spanish, and for women of color.
"It just helped me a lot, knowing I could help someone else," Meholick says, the executive director for the Center. "There is a way out: women can get over this; men too. No one talks about these things. When you're pregnant, doctors don't talk about it. We can get better."
The Center also started Marin Diaper Bank. The Bank gives free diapers, formula, cribs, clothes, breast pumps, and more to families and children in need. The Postpartum Support Center, through the diaper bank, assists between 200 and 300 babies a month.
"We could help even more, but don't have the capacity to store those supplies," Meholick says. "The demand is huge."
Donate now!
www.postpartumsc.org
(415) 326-3623
Founder & Executive Director: Ivana Jagodic Meholick
Mission
Our mission is to provide a comprehensive support system and safe place for mothers/parents and families in need and to promote awareness and prevention of Perinatal Mental Health Disorders. We strive to bridge the perinatal mental health treatment gap by normalizing and destigmatizing these disorders.
Begin to Build a Relationship
We know you care about where your money goes and how it is used. Connect with this organization's leadership in order to begin to build this important relationship. Your email will be sent directly to this organization's Director of Development and/or Executive Director.
PPCS was there for me when I felt I couldn't talk about my daily struggles with anyone. I felt safe to share my private fears outside of my family circle and was comforted knowing that what I was experiencing is the norm for so many other new moms. PPCS was a lifeline when I was feeling like I couldn't see past my anxiety and the ongoing support has given me the confidence I needed to realize that I'm not only good enough, but a great mom to my children.
Critical Role for Communities
"As the first and only organization to provide peer-based maternal mental health support and Diaper Bank in Marin County, the Postpartum Support Center has grown to play a critical role in our communities' maternal and family health, and safety net systems," Meholick says. During the pandemic, PPSC has grown from serving 57 families to now serving close to 500 families a month.
Unfortunately the need for the services of the Postpartum Support Center grows. The pandemic and its restrictions and economic consequences have added to the anxiety of families. Women who are pregnant or have just given birth continue to need the support and resources that PPSC offers now more than ever.
We estimate it costs $500 to provide support services, including prevention, peer support, and referrals to resources, for a mother for one year. It costs $1,000 to ensure a baby has all the essentials they need for a year.
The Postpartum Support Center aims to raise $75,000 to allow us to provide services to 50 mothers for a year and baby essentials for 50 children a year.