Youth Leadership Institute Is Inspiring Today's Youth To Speak Up and Create Change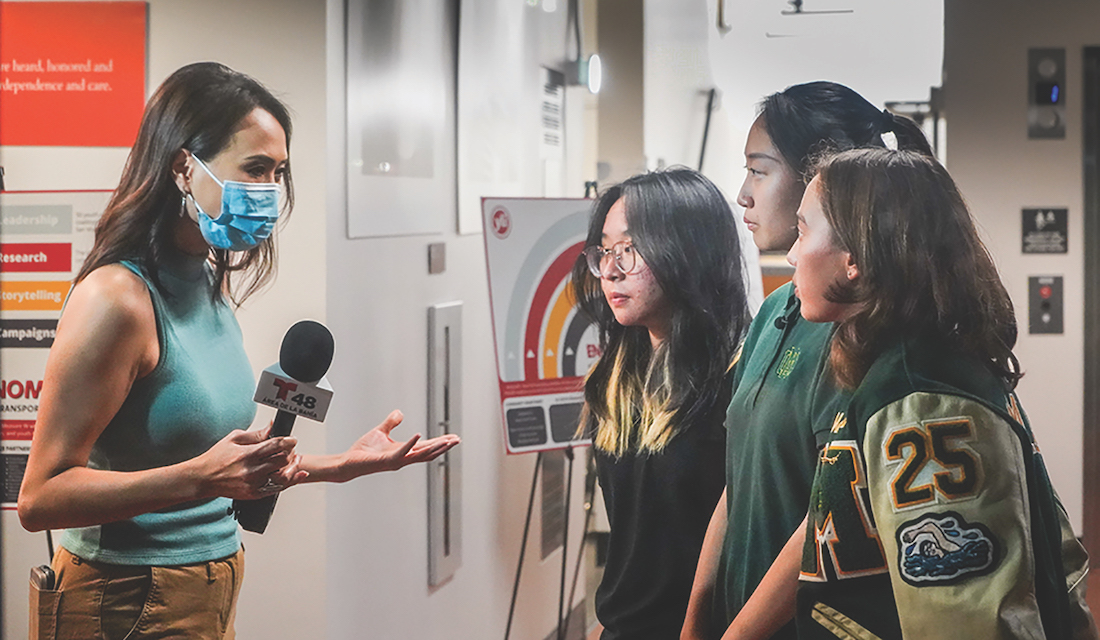 Youth Leadership Institute (YLI) is redefining leadership for the youth of 21st century America. Faced with deepening inequities in their communities, traditionally underrepresented youth have searched for a way to make their voices heard. YLI is their megaphone. Located throughout California, YLI and its team of trained adult mentors guide marginalized young people in how to be inspiring advocates so they can create and effect change. 
CEO Patricia Barahona recognizes the importance of YLI's mission, because they were a person who felt unseen and unheard in their youth. "We work with non-traditional young people across the state of California to ensure that young people who feel disconnected and marginalized feel that they are at the center of change," they say. "It's something that I always craved as a young person.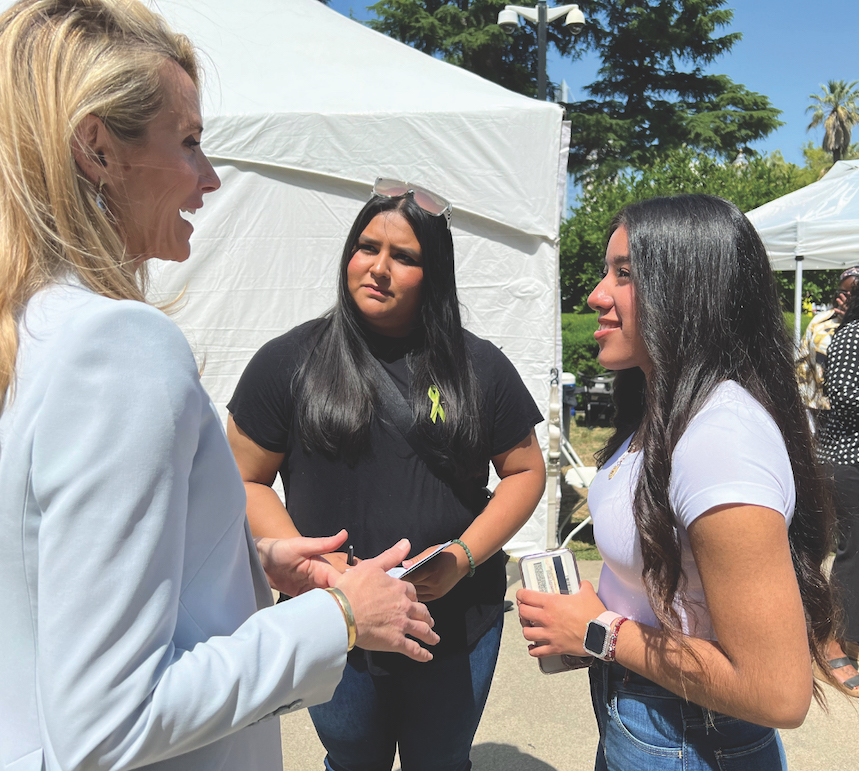 And Barahona now sees it at work every day. Embedded in many schools across the state, YLI members meet with students to identify what is really happening in their communities, what needs to change, and how to improve the community experience. YLI workshops involve leadership development training, they teach how to facilitate a youth meeting, how to develop a compelling case for an issue, and how to identify, study, and analyze research allowing for more thoughtful and successful issue advocacy.
Their model is working. To date, YLI has effected over 130 policy changes throughout the state of California. And they're just getting started. YLI boasts many individual success stories as well. When Fahad Qurashi found YLI, he was awash in despair and anger. The son of Pakistani immigrants, Qurashi grew up in east San Jose, keenly aware of the economic disparity and inequity all around him. By the time he was 18, he had already been incarcerated for a few years and smoked a pack of cigarettes a day because, as he says, "it just didn't matter." He joined YLI simply because there were few organizations that would help him build his résumé, which already had a felony on it. While there, he became interested in the tobacco prevention program, ironically. It was an epiphany to discover the targeting of youth and predatory practices of tobacco companies. YLI helped Qurashi discover that he could work within the system to combat the forces that were systematically oppressing him and people like him. He became a program assistant at YLI, and rose within the ranks to ultimately become Bay Area Director. From there, Qurashi left YLI and became a successful private consultant.
Recently, when some students in Marin felt particularly unsafe in school bathrooms, because as Barahona explains, "For folks who are trans or gender queer, non-conforming, or non-binary, the bathroom can become an awkward space and doesn't always feel super welcoming," Youth Leadership Institute went to work on their behalf.
YLI participants quickly came to understand how the problem and solution for these Marin students impacted their allies and their peers, and they rallied support for a policy change. They used what YLI had taught them, harnessed their voices and their power, and were able to procure gender-neutral bathrooms for these students.
Donate now!
www.yli.org
(626) 375-6513
Chief Development and Communications Officer: Tim Haydock
Mission
Youth Leadership Institute builds communities where young people and their adult allies come together to create positive community change that promotes social justice and racial equity.
Begin to Build a Relationship
We know you care about where your money goes and how it is used. Connect with this organization's leadership in order to begin to build this important relationship. Your email will be sent directly to this organization's Director of Development and/or Executive Director.
"Youth Leadership Institute is the antidote to doom scrolling on your phone – young people energized and creating solutions in their community.
Your Donation Powers Youth Voice and Community Change
Youth Leadership Institute (YLI) helps harness and shape the energy, passion, and voice for those who are traditionally unheard and unrepresented. With proprietary training tools and a team of adult mentors, their innovative workshops help create effective policy change. 
A $5,000 donation helps fund YLI's youth development model workshops that focus on leadership, research, storytelling, and campaigns that ultimately change communities.
Your donation can also change the life trajectory of someone just like Fahad Qurashi, a Pakistani immigrant, who went from being incarcerated to joining the staff of YLI. He is now the Chief Programming Officer.
Key Supporters
Brandon Brown
Maureen Sedonaen
William Leitsch
Ivoree King
Kenneth Preston
Karissa Yee Findley