Transforming Aging One Senior at a Time!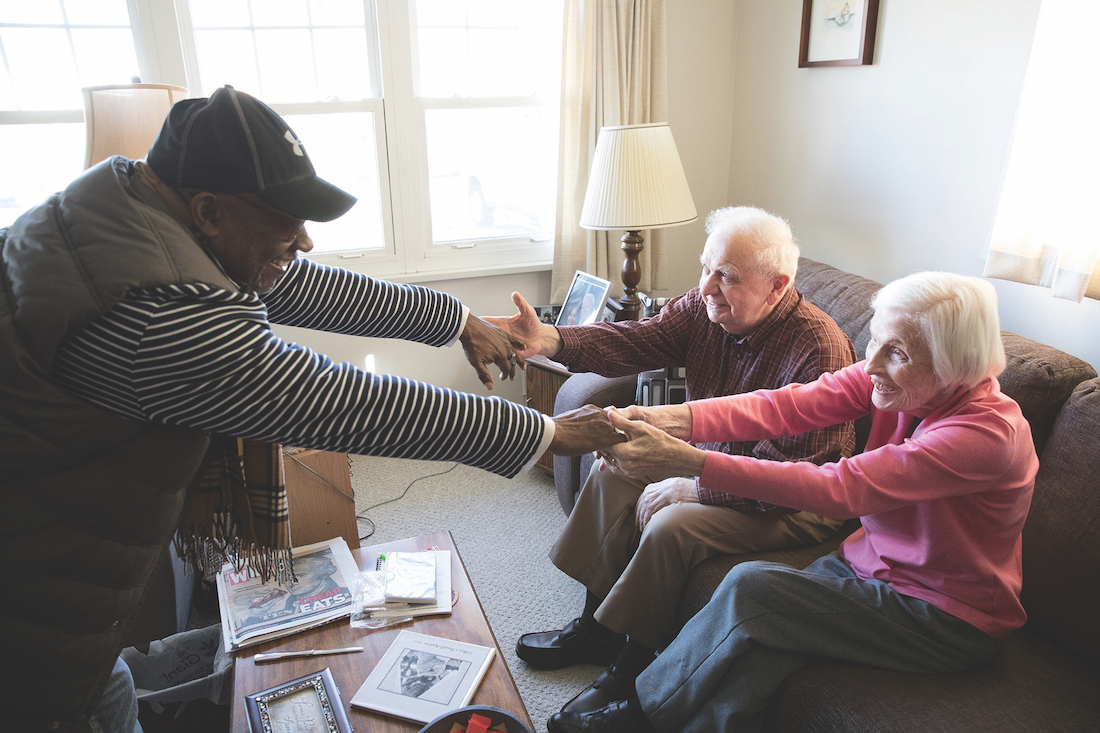 Peninsula Volunteers, Inc. (PVI) was founded in the old-fashioned spirit of charity. A group of forward-thinking women in Menlo Park understood that GI's returning from the war needed proper child care while they attended college at Stanford University. So they raised funds to start Bing Nursery on the Stanford University campus, which is still in operation today. However,  the founding women quickly recognized there was another population with an even greater need for their help: seniors. A long-ignored segment of the population, PVI has focused their efforts for 75 years on helping seniors in the San Francisco Peninsula and Silicon Valley area, with the vital mission to enable seniors to age in place.
According to Peter Olson, PVI's long time CEO/Executive Director, "Seniors live longer, happier, and more fulfilled lives when they are able to stay in their own homes with access to our programs and services to make it possible."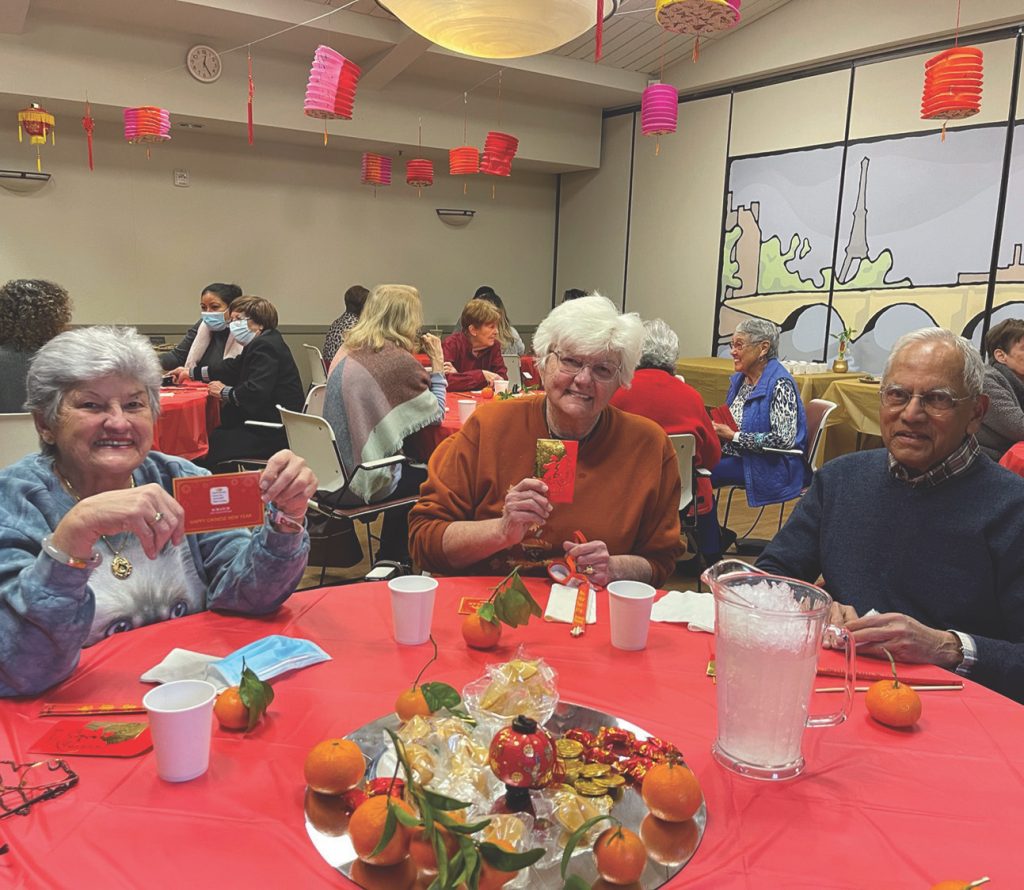 In 1949, PVI launched Little House, the first suburban senior center in the United States. It became the paragon for senior centers that followed. In the '70s, they opened Rosener House, a facility for seniors with cognitive issues like Alzheimer's and dementia, again paving the way for dealing progressively with senior health issues that otherwise were not being openly discussed.
The thrust of the organization's work remains helping seniors to retain as much independence and social connection as possible through its core offerings. PVI's Meals on Wheels program delivers freshly prepared meals from their commercial kitchen to homebound seniors and adults with disabilities, addressing growing nutrition and food security needs. PVI is now beginning expansion of their Meals on Wheels program into Santa Clara County to help with the accelerating needs. A recently launched Got Groceries? program is also providing weekly bags of nourishing food to more than 450 families monthly, including over 6,000 pounds of healthy protein, produce, dairy, and staples.
The Roslyn G. Morris senior activity center at Little House and PVI's Adult Day Services program at Rosener House provide stimulating and supportive environments for the aging members of the Bay Area Peninsula to thrive. And it helps battle another major problem in the senior population: social isolation. "I can't tell you how many people have said, 'This organization has saved my life,'" Olson recalls fondly.
PVI helps preserve independence by offering RIDE PVI to provide older adults with on-demand transportation services for senior activity center visits, shopping, or medical appointment needs.
Now PVI is making a bold effort to expand its support of the senior population by focusing on caregivers. Olson points out that caregivers of loved ones need a framework of nurturing as well. Many caregivers, he says, become ill and pass away before the person they are caring for does. To address this problem, PVI is launching a concierge service for caregivers, a program, in essence, that allows each caregiver to have a kind of "executive assistant," someone who can make sure, "that necessary medication is set, the weekly schedule is set, the shopping is done, needed resource options are arranged for, and that appointments are kept," Olson says. "Basically, someone who is managing the household in regard to the caregiver and the loved one receiving the support," he adds.
Today, PVI serves over 6,000 households annually with their core programs in the San Francisco Peninsula and Silicon Valley area, impacting more than 400,000 seniors and their families over seven decades.
PVI's goal is unwavering – provide seniors with loving, supportive, compassionate care options allowing them to retain their dignity and independence.
Donate now!
www.1pvi.org
(650) 272-5002
Director of Development: Rebecca Matteson Nelson
Mission
We enable seniors to age in place!
Peninsula Volunteers, Inc. empowers older individuals to continue to live their best, independent lives through our Meals on Wheels program, Got Groceries, and multiple wellness, connection and support services that make this possible.
Begin to Build a Relationship
We know you care about where your money goes and how it is used. Connect with this organization's leadership in order to begin to build this important relationship. Your email will be sent directly to this organization's Director of Development and/or Executive Director.
I unexpectedly became my mother's caregiver after her Alzheimer's diagnosis. Three family members passed away shortly afterwards, leaving us without family to help deal with this devastating diagnosis and the overwhelming grief from our loss. Our family physician recommended PVI's Adult Day Services when it became impossible for me to both care for my mother and work. My mother responded wonderfully to the specialized care, experiencing new joy and purpose in her life. The quality is extraordinary. Everything is so thoughtfully and personally tailored. And I found peace of mind and a community of support for what I was trying to manage all alone. We have the deepest gratitude to each of you at PVI for the care and kindness you provide to our family.
Your Donation Helps Seniors Stay Active and Engaged
–Funds one month of Peninsula Volunteers, Inc.'s (PVI) nutritious Meals on Wheels for two at-risk older adults.
–Funds one week of Adult Day Services for Alzheimer's at PVI's Rosener House.
–Funds a one-year premium membership for all activity offerings at PVI's Adult Activity Center "Little House."
–Funds a new iPad and training for a senior to access the internet and prevent social isolation.
Key Supporters
Ann Griffiths
Anne and Richard Melbye
Barbara and Arnold Silverman
Carolyn and Preston Butcher
Chan-Zuckerberg
Initiative/Community Fund
Dignity Health
Gloria Kennett
Howard and Betty White
Foundation
Hurlbut-Johnson
Charitable Trusts
Jeanne and Frank Fischer
Kaiser Permanente
Marylue Timpson
Meta Platforms, Inc.
NTT Global Networks
NTTVC Regalis Networks
Peninsula Healthcare District
Sequoia Healthcare District
Silicon Valley
Community Foundation
Sue and Dick Levy
Susan Martin
Sutter Health/Palo Alto
Medical Foundation
The Kerfuffle Foundation
Troper-Wojcicki Foundation
Woodlawn Foundation