The Pressing Need to Protect the Younger Generation from Rising Violence and Crime in the Bay Area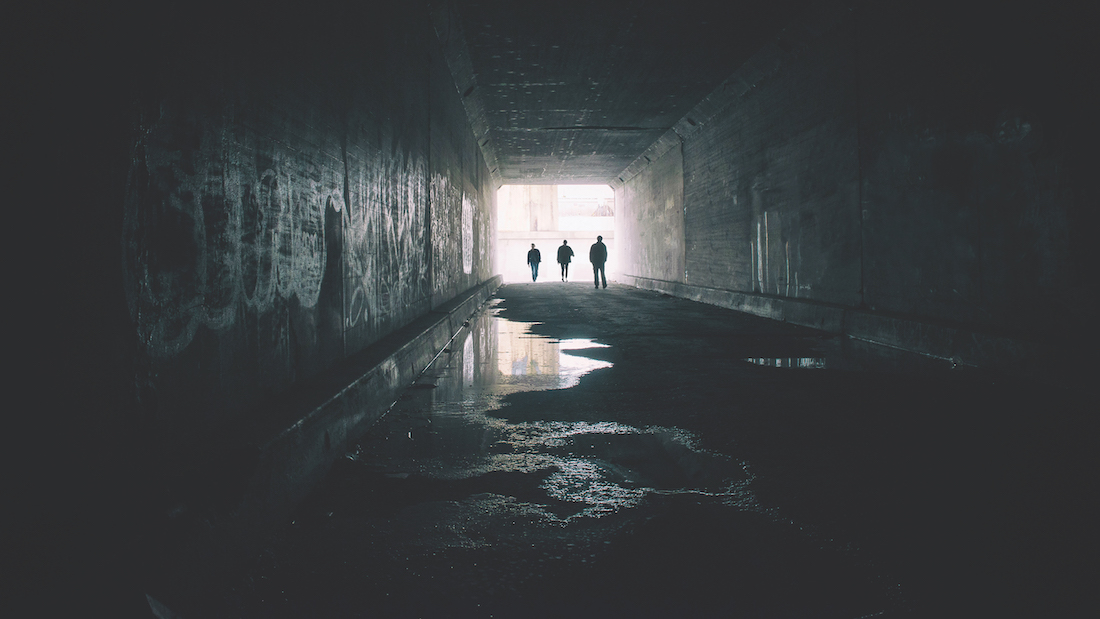 Within the Bay Area, running parallel to the city's sprawling landscape of ecological, cultural, and racial diversity, are increasing disparities in wealth, which starkly color the city's social fabric. Regionally, levels of child poverty across the Bay Area are around 20 percent, while households containing Black and Latino children are twice as likely than other racial groups to live in poverty. 
Most known for her photograph Migrant Woman, a snapshot of the economic hardships experienced by both mother and her children during the Great Depression in California, much of Dorothea Lange's other work from this period features images from the Bay Area at its most vulnerable. From Richmond to San Francisco, Lange's documentation of the Bay Area from the 1930s onward contains a visual legacy of the region's history marked with crime, poverty, and the damaging effect of inequality on families with children. Demonstrating a striking counterpoint to the picturesque landscape of the Bay Area today, Lange's photography serves as a reminder that the generational effects of crime and poverty on the youngest members of our communities are constructed by complex and interactive forces that are unequal both in their design and impact.
Although the most recent data displays a mixed nature of reported crime in the Bay Area this year, the generational impacts of violence and crime have left long-lasting traces of disruption among the city's youth, especially among those marginalized by their gender, race, and class. The drastic increase of property crime this year signals the need for an urgent reflection of the various forms of community support within our city's reach to ensure the safety and livelihood of the city's youth.
Firearm-related injuries have remained the leading cause of death for children and adolescents across the United States since 2020. Firearm homicides disproportionately affect youth across the nation as well. In the last three years, rates of mass shootings in the U.S. have risen. While California contains some of the country's strongest and most comprehensive gun laws, the Bay Area in particular has demonstrated alarming increases in gun violence in the last few years.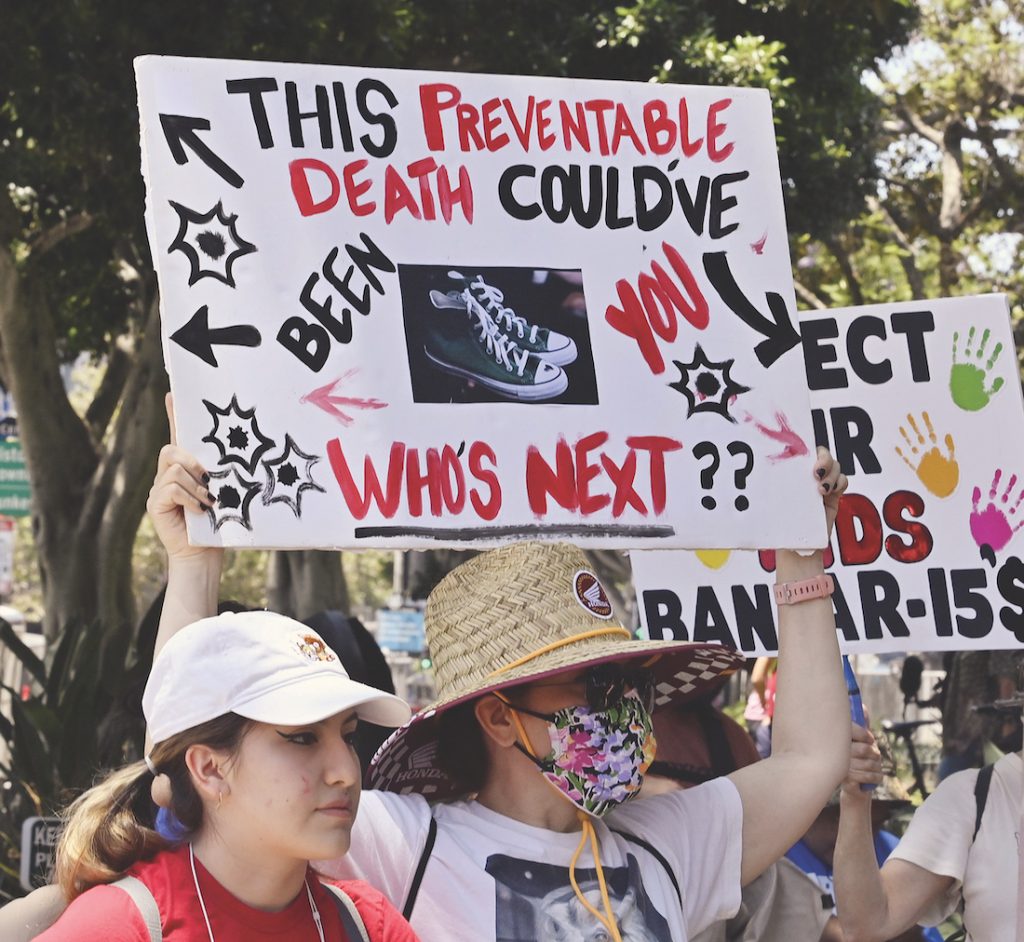 Legislation and advocacy produced by Brady United, a nonprofit that focuses on gun violence prevention and gun control, has helped contribute to the important legislative milestones that have been successful in reducing gun violence both locally and nationally. Kris Brown, current and first woman president of Brady United, began her career on Capitol Hill as a staffer working under Representative Jim Moran. Brown's contributions as a staffer and staunch advocate for gun violence prevention helped pass the Brady Bill, the bipartisan federal legislation championed by Jim and Sarah Brady that requires background checks for all gun sales.
Earlier this year, Governor Newsom signed a series of new and stricter gun control legislation into California law that included additional regulations on public carry, implementation of microstamping technology to semiautomatic pistols, a new effort to generate funds for school safety and violence prevention programs through taxes on firearms and ammunition, and the removal of firearms from domestic abusers. In response to the recent additions of gun control legislation to California Law, Brown sees this as an exciting moment in the movement, as many of the laws recently passed are the first of their kind.
Brown explained that, "Brady worked with our grassroots activists across the state and many allies in the movement to pass first-of-its-kind legislation. One is a bill to implement a tax on firearms sales to provide funding to a gun violence prevention program. We view that as key."
Although major strides through gun control legislation have recently been passed into law, Brown urges that there is still important work to be done in regards to bipartisan gun violence prevention legislation. Brown outlines the imperative legislative goals at Brady United: "We would like a ban on assault weapons at the federal level. We would like a ban on high capacity magazines. We want a nationwide permitting system for the sale and ownership of guns. California has those kinds of laws, but not all states do. So we're really working to grow our movements across the country to ensure that every state, frankly, has the benefit of the kinds of laws that California has enacted."
On the importance of highlighting youth as disproportionate victims of gun violence across the United States, Brown emphasizes that Brady United has offered space and resources to young people to platform their own experiences from their own unique perspectives. TEAM ENOUGH is a youth-led initiative started by Brady United that explicitly amplifies youth voices, and contains an executive board governed by survivors of gun violence.
Brown said, "We have an entire generation that is now called the lockdown generation who've grown up with repeated lockdown drills. That has a psychological impact. My mother grew up doing nuclear drills in the 1950s, where kids would have to get under their desks because of the fear of an atomic bomb, but that never happened. On our nation's soil, we're asking kindergartners to do these kinds of drills, with older kids having the firm knowledge that school shootings are a real thing and that we haven't done enough as a country to solve that problem."
Another nonprofit and national leader in the movement to counteract interpersonal violence, the One Love Foundation, emerged after the tragic death of Yeardley Love in Charlottesville, Virginia. Just a mere three weeks from graduating from the University of Virginia, Love was murdered by her ex-boyfriend. Together, Yeardley Love's mother and sister formed the One Love Foundation, an organization that has sought success in educating young people on how to identify and steer clear of abusive relationships and domestic violence. Through workshops, resources, and educational training, the One Love Foundation sets forth a clear intent at equipping the next generation with the tools to navigate the very real risk of violence in their relationships with other peers.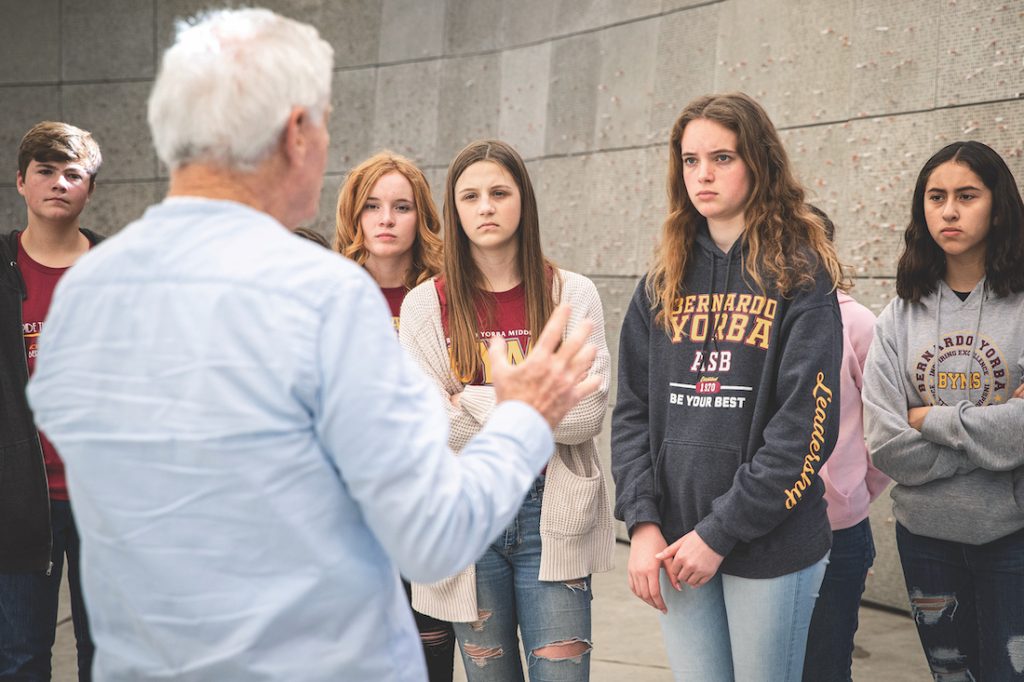 Crimes of domestic and intimate partner violence have historically been underreported, and the rates of youth exposed to and victimized by domestic violence could very well be higher than what data demonstrates, especially for young women and LGBTQ youth. According to the San Francisco Unified School District's Youth Risk Behavior Survey, in 2018 and 2019, the data revealed that lesbian, gay, and bisexual students are increasingly the most affected by physical and sexual dating violence.
The One Love Foundation has educated more than 170,000 students in 230 high schools across the state of California, exemplifying how education still serves as one of the most urgent forms of activism to combat such a pervasive issue.
Similar to the One Love Foundation, the Holocaust Museum LA turns to educating the next generation of children as a powerful and effective way of counteracting the proliferation of violence, crime, and hate before it begins.
Just this year, the California State Department released data that illustrated a 20 percent increase in hate crime events in 2022 compared to the previous year. Among the data, anti-Black hate crimes experienced the largest increases on the basis of racial hate crimes in California. Antisemitic hate crimes rose by 24.3 percent since 2021 in California, underscoring California's largest increase of hate crime events in relation to religious bias.
Located in the Fairfax District of Los Angeles, the Holocaust Museum LA is the first survivor-founded and oldest nonprofit Holocaust museum in the United States. It offers free admission for teachers, students, and children 17 and under. The Museum provides students from anywhere access to primary sources from the Holocaust as well as direct conversations with survivors to discuss their lived experiences as a Holocaust survivor.
For Beth Kean, CEO of the Holocaust Museum LA, she's gained firsthand accounts of how students have been impacted by speaking to Holocaust survivors. Additionally, Kean notes that after touring the museum and speaking with a Holocaust survivor, more than 95 percent of students report that it is important for every young person to learn about the history of the Holocaust to fully understand what racism and prejudice can lead to.
Kean wants to collapse any barriers that currently stand in the way of learning about the lessons of the Holocaust and stay true to the Holocaust Museum's surviving founders' wishes. Kean emphasizes the importance of meeting Holocaust survivors by saying, "You know, it was just so important for them to start educating young people about what they had personally endured. We want to make Holocaust education totally accessible."
The levels of racial diversity in California have outpaced the rest of the country overall. The uniqueness of the city has largely been attributed to its racial and cultural variety. Home to many different groups of immigrants, races, cultures, and religions, the non-homogenous nature of the city had brought forth its clearest snapshots of functional coexistence, while also revealing how differences have also propelled conflict and crime along religious, racial, and ethnic lines. Organizations like the Holocaust Museum LA directly give young people exposure to the history of ethnic and religious genocide, critical reflection, and those that may be different than us. Direct forms of youth intervention through education and engagement have demonstrated success at dismantling bias and fear of others that we may not be familiar with.
James Baldwin spoke on the responsibility of Americans to protect and nourish the younger generations in 1964 by noting that, "The sea rises, the light falls, lovers cling to each other, and children cling to us. The moment we cease to hold each other, the moment we break faith with one another, the sea engulfs us and the light goes out." The generational and historical impacts of crime are interwoven into the Bay Area's social memory and identity. Recent strides in crime prevention and anti-crime education and advocacy are reflective of effective nonprofit-based attempts at fostering knowledge, connection, and a safe path towards a hopeful future for Bay Area youth.