The Joy Culture Foundation Fosters Heritage for Asian American Families
As a new parent raising her daughters in the Bay Area, LuLu Roberts found herself far from her own large family in Taiwan where she grew up. She wondered how she was going to pass on her heritage and a sense of identity to her two young girls. They had never even heard her speak her native Mandarin.
"The first five years of being a mom, for me, was really tough," Roberts says. She deeply missed her extended family who could share their experience and pass on their culture. "For me, and a lot of first-time moms who are immigrants, you just don't have that and you feel very isolated and lonely."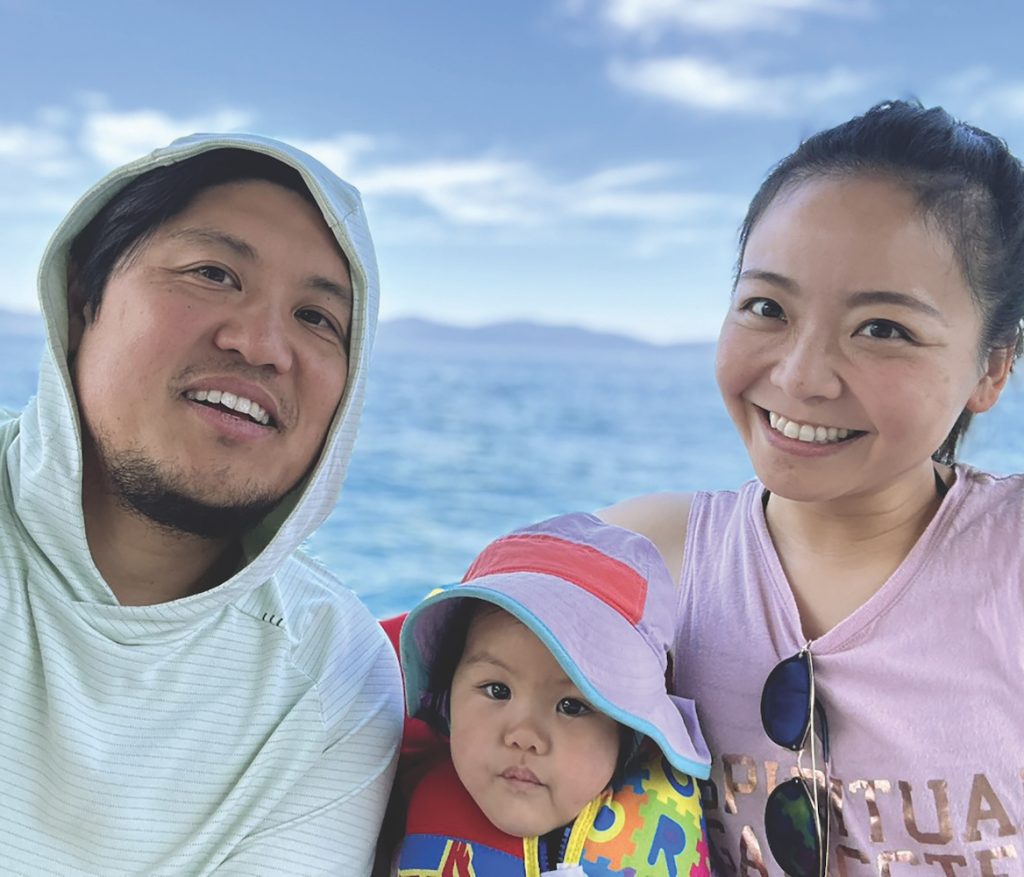 After finding few free language and cultural resources for young kids in the community, despite the large Asian population in the Bay Area, she had the idea for the Joy Culture Foundation, an educational space for families and children to support Chinese culture and literacy. The nonprofit opened its doors in 2022 with a lending library, play space, and classes like music, calligraphy, and yo-yo for young children and mentorship opportunities for older students.
In its first year, membership exploded from 100 to 500, with people traveling from surrounding areas clamoring for their resources. Their community events, like an Asian American children's author book event, are often fully registered within minutes.
"There is no rich resource like Joy Culture in the Bay Area," says foundation member Ivy Sun. "I was able to be seen and be heard during the early years of motherhood… I love the idea my kid will be armed with support from the amazing community, along with thousands of books to take home for me to read to her and bond with her."
Roberts sees how fostering cultural literacy creates confidence for Asian American children, who often face cultural identity crises as they grow up. It also creates connections within families to their heritage.
The last few years have been especially difficult as hate and discrimination against the Asian community skyrocketed. Between 2020 and 2022, Stop AAPI Hate reported nearly 11,500 reports of hate incidents against Asian American and Pacific Islander (AAPI) persons across the United States.
"I think we can create a lot of good leaders in the community, who know how to give back, how to lead, who are comfortable with who they are. They don't have to be ashamed. They don't have to deny who they are or conform to a stereotype. They could have more by having more resources," says Roberts.
The Joy Culture Foundation aims to support diversity and become the hub of Chinese cultural resources, literacy, education, and empowerment throughout the Bay Area. Bringing Asian American families together and giving them the opportunity and the tools to connect with their culture and their community at large.
Donate now!
www.thejoyculturefoundation.org
(650) 400-0541
Founder: Lulu Roberts
Mission
Our mission is to support diversity and become a Chinese cultural hub through childhood education in the Bay Area.
Begin to Build a Relationship
We know you care about where your money goes and how it is used. Connect with this organization's leadership in order to begin to build this important relationship. Your email will be sent directly to this organization's Director of Development and/or Executive Director.
Immigrant families often face tremendous challenges in the United States. Problems range from dealing with racism to balancing the values of their heritage culture and the prevailing American culture. For example, immigrant parents and their children often clash because there is a breakdown in communication – not only is it hard to speak to each other in two different languages sometimes, but also in two-plus love languages (i.e., the ways that people receive and express love/care in a relationship). By creating a strong community, the Joy Culture Foundation is helping immigrant families support each other through their uniquely challenging journeys.
Support Cultural Diversity as a Bridge to Brotherhood
The Joy Culture Foundation has filled an unmet need in the Bay Area as a resource center for childhood education in Chinese literacy and culture.
The organization has become a nurturing space for immigrant families who face the challenges of bridging two cultures and sharing their heritage. Since its inception it has seen a large demand in the community for its programs and a fivefold increase in membership.
You can support diversity and the next generation of young Americans by helping the foundation raise $100,000 to expand its events and classes in 2024 and to meet the needs of a fast-growing Chinese community in the Bay Area.
Key Supporters
Eric and Lulu Roberts
Family Foundation
George Roberts Foundation
Danhakl Family Foundation
Juliana Lee Foundation
Immersive Beijing
Learning Foundation
Jason Chang Family Foundation
Child Mind Institute
Peggy Cheng, Senior Advisor
of Ming Yi Foundation
Eileen Tsai, Regional Director,
South Bay at 10,000 Degrees
Andy Chen,
General Partner, Coatue
Howard Chi, COO,
San Francisco SPCA
Zoe Liang, Director of Operations,
CSBio
Coco Shi, Senior Governance,
Risk and Compliance Manager
at Dropbox
Sandy Yu, Marketing Consultant
Fangfang Tan, PhD, Head of Data
Science, LinkedIn Talent Solution Go-To-Market
Xiuying Jin,
International Financial Advisor
Harris Barton and Megan
Charitable Trust
Courtney Roberts
Mark Roberts
Chonita E. Cleary, Managing
Partner of Borel Estate Company