Smashing Cycles of Poverty and Advancing Economic Mobility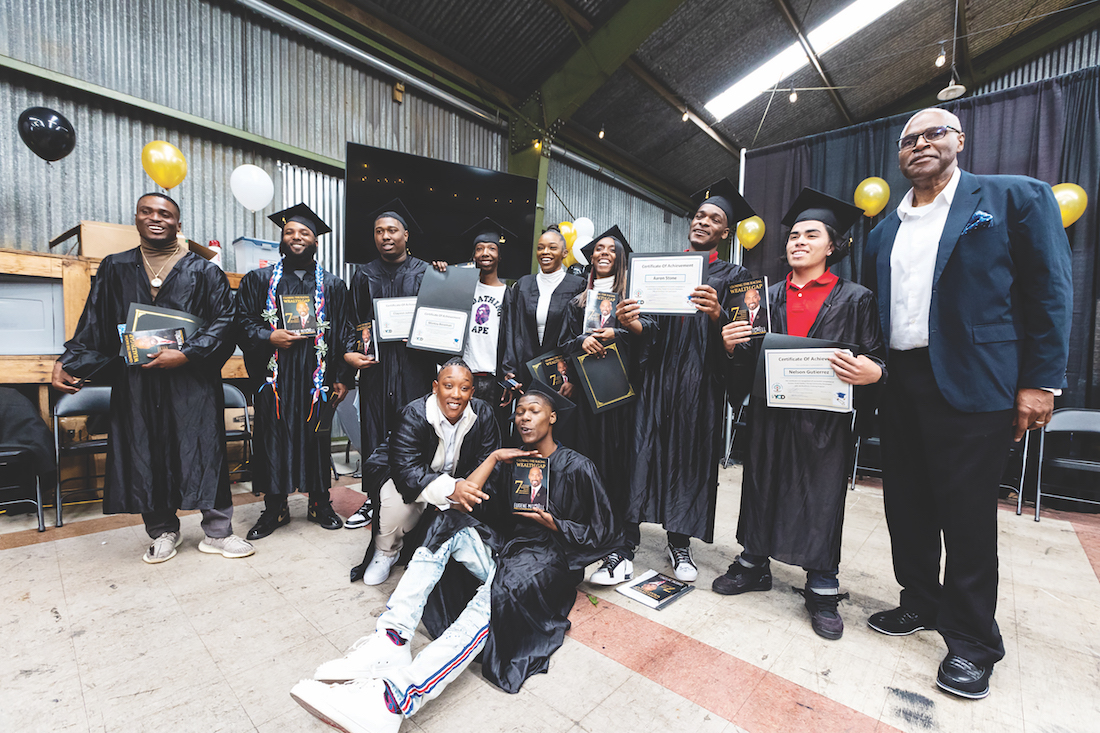 Growing up in San Francisco's Bayview-Hunters Point, a diverse yet historically under-resourced community, Zaria Clemmons knew from a young age that education would be her protection against poverty and her pathway to a successful and fulfilling career. 
In high school, Clemmons discovered Young Community Developers (YCD), an organization that for 50 years has been providing services to residents of Bayview-Hunters Point by positively impacting lives, empowering people to break cycles of poverty for themselves, their families, and communities.
Clemmons joined YCD's academic program, which offers a stipend and tutoring, affording her the opportunity to focus on her academics without struggling to juggle a job and her school assignments.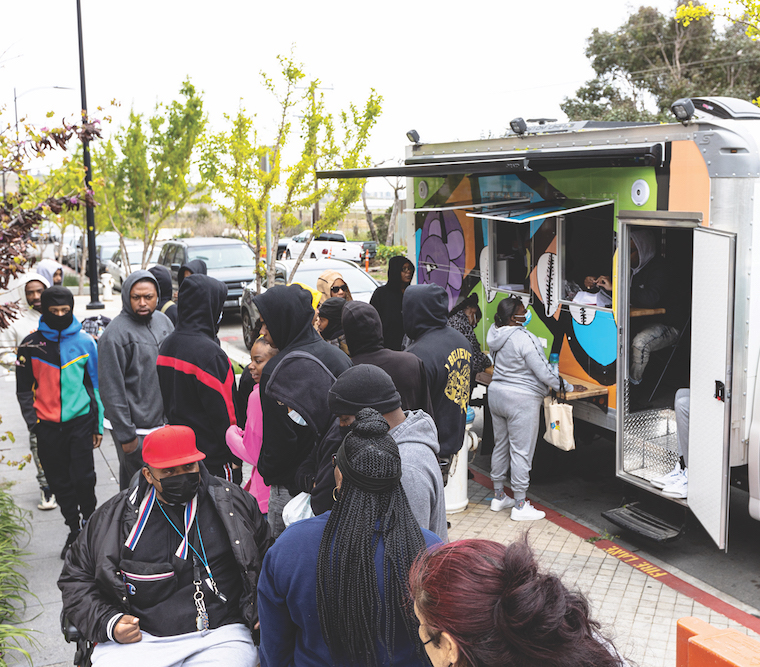 "YCD made it possible for me to achieve my college goals and discover that I am most passionate about social impact," Clemmons says.
Young Community Developers was founded in 1973 by a group of young African Americans who named the original program at the time "Chocolate City." Black community residents, motivated by rampant racism resulting in the lack of employment, education, and housing options, marched to City Hall to secure funding to establish career pathways for people of color.
During the decades that followed, YCD cultivated a mission rooted in the belief that sustainable and generational economic mobility is a fundamental right. The organization has served over 25,000 individuals through various programs that align with its three pillars of success: workforce development training and career placement, pathways from middle school through college, and increased housing stability and affordability. YCD also provides emergency community assistance with hardships including backlogged rents, utilities, union dues, and childcare. The organization knows that to successfully plan for the future, residents' most basic needs of the moment must be met.
The population YCD focuses on is the area's most under-represented individuals ages 18 to 35, who are in the lowest median income bracket. Many individuals come from single-parent households, were formerly incarcerated, and in many cases, have not graduated high school.
YCD's Chief Executive Officer Dion-Jay Brookter says that they provide services for "anyone who walks through our doors – no matter their race, creed, color, gender, age, orientation, or any of the above."
Thanks to YCD, Clemmons graduated high school and then joined the nonprofit's paid fellowship program, which connected Clemmons to an internship with the San Francisco Public Utilities Commission, where she gained business skills and an expanded professional network.
"I learned how to pivot!" she says. "By taking on whatever task I was given, it has sharpened me for my current success."
After the fellowship, Clemmons worked as a Diversity Engagement Specialist at Meta and today she is the Diversity Engagement Lead at Mercedes-Benz USA.
For YCD, Clemmons and the thousands of other Bayview-Hunters Point individuals they've helped lift up is positive proof that their focus on workforce development training, education, and long-term housing solutions, along with their unparalleled broad-based support, is a true model that's working.
Donate now!
www.ycdjobs.org
(415) 822-3491
Chief Advancement and Partnership Officer: Laila Newton
Mission
YCD believes that every individual should have the right to sustainable and generational economic mobility. We positively impact lives, empower people to break cycles of poverty for themselves, their families, and their communities.
Begin to Build a Relationship
We know you care about where your money goes and how it is used. Connect with this organization's leadership in order to begin to build this important relationship. Your email will be sent directly to this organization's Director of Development and/or Executive Director.
Hi, my name is Kaylyn Perkins. My position in YCD is as a clerical custodian technician. I learned about YCD by joining the 12-week EPA JRT Cohort 20 in August 2022 with Dr. Smith. In the program, I earned seven certifications. After the program, I was an Apprentice under Dr. Smith, Learning more about maintenance work. I always love to challenge myself, so I decided to help Dr. Smith more by becoming his assistant for Workforce Development. Since working with Workforce Development, I have learned more about YCD by getting to know the staff and all the programs that help the community. Ever since then, I want to help my community more. I always want to see my community become successful. I appreciate everybody who helped me out with bettering myself. I have more confidence in myself that I can do more.
A Workforce to Fuel Generational Wealth
Young Community Developers has set a visionary goal: raising $10 million within the next calendar year. This ambitious funding will fuel YCD's general operations for three years, but more than that, it will propel the expansion of its fellowship program, securing full-time paid positions in local organizations, and creating a dual-benefit scenario: nurturing the professional growth of future leaders, while simultaneously bolstering the diversity in the local workforce which creates greater social equity.
"This is how we design and build the next generation of workforce here in San Francisco, breaking the cycle of poverty and driving generational economic mobility," says Dion-Jay Brookter, YCD Chief Executive Officer.
Key Supporters
Crankstart
Cruise
Nektar
Prologis
Related Affordable Foundation
Robin Hood Foundation
San Francisco Foundation
Tipping Point
Union Bank
Walter & Elise HAAS Fund
Wells Fargao