Protecting Our Planet by Saving Animals From Smuggling and Poaching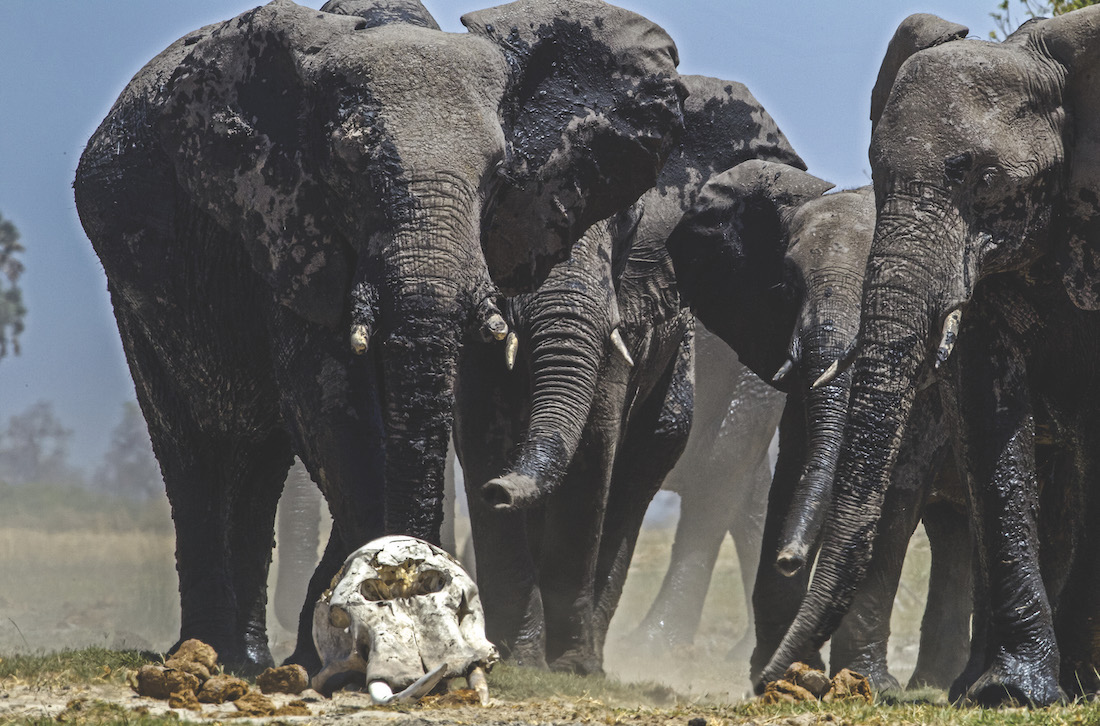 International poaching and smuggling crimes may seem distant to people who live in California, but the consequences of these illegal activities impact us all. More than 20,000 elephants are killed each year for their tusks and $157 billion worth of timber is smuggled internationally. The estimated $1 trillion a year in damages from international poaching increases the risk of climate change, by destroying wildlife and carbon-capturing forests. 
Sam Wasser is a professor, a researcher, an animal wildlife conservationist, a biologist, and an explorer. Even more importantly, he is Executive Director of the Center for Environmental Forensic Science (CEFS), whose research is improving how U.S. and international law enforcement agencies investigate global environmental smuggling operations.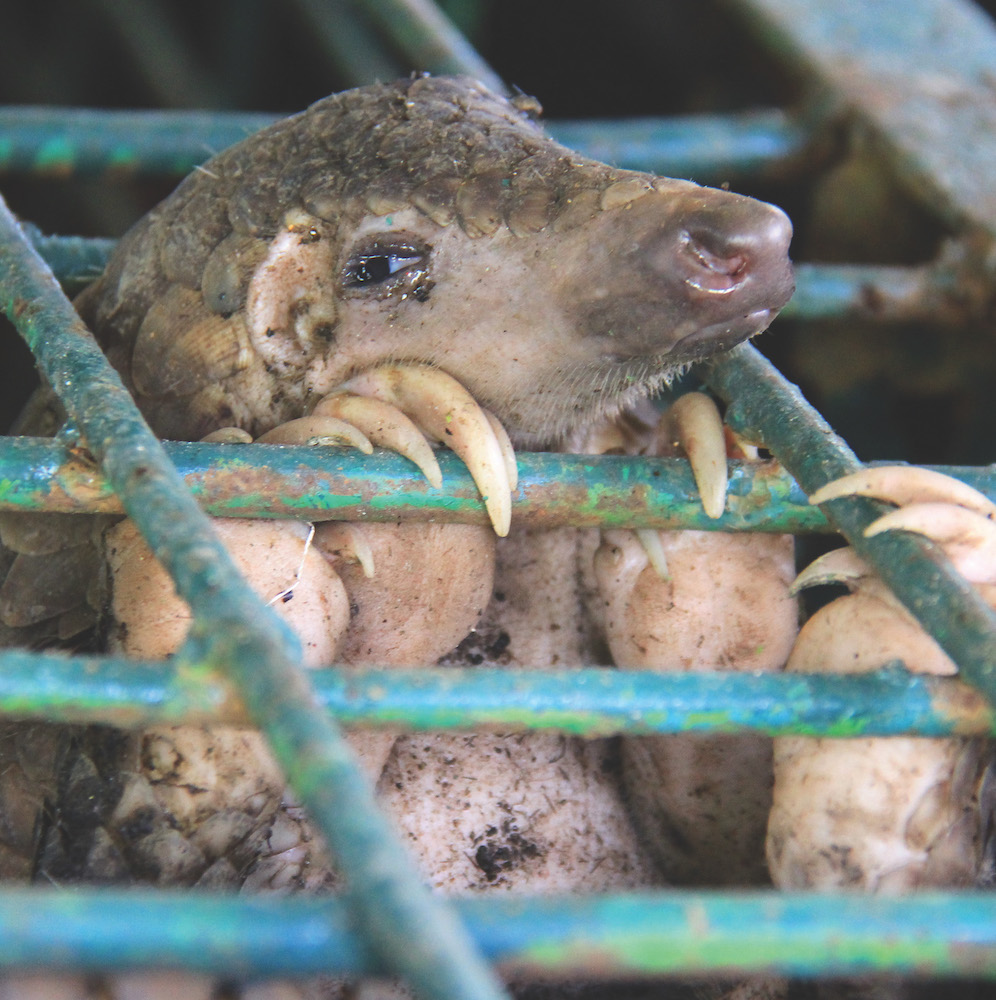 Work by the Center for Environmental Forensic Science at the University of Washington has contributed to the conviction of criminal kingpins for smuggling ivory, timber, and even pangolins, an armidillo-like mammal sought for its scales and acknowledged to be the most heavily poached animal in the world.
"Poaching is having a huge impact on the biodiversity of the world," Wasser says. "Transnational criminals are destroying environments, increasing corruption, damaging economic and national security on a global scale, making travel less safe, and contributing to the spread of emergent diseases – COVID is a perfect example."
Wasser has been conducting this work for over 20 years, but only recently transformed the program from a small academic lab into the Center for Environmental Forensic Science – a fully functioning, collaborative forensic operation that includes senior scientists, law enforcement agencies and NGO. This transition began in 2021 when the University of Washington and Washington State Legislature committed funding to establish the Center and support its efforts to thwart environmental crimes.
To help catch these international criminals, CEFS uses an assortment of innovative scientific tools to track contraband shipments around the globe. CEFS developed genetic tests that can determine where large shipments of plants or animals were poached, identify smuggling routes, and link multiple shipments to certain smuggling organizations. This information helps focus law enforcement efforts and provides a basis to link physical evidence from cases thought to be independent. Such information strengthens criminal investigations, prosecutions, and financial crime analysis that can lead to asset forfeiture. CEFS has also developed other proprietary state-of-the-art methods to detect smuggling, which include inexpensive hand-held devices that can rapidly "capture" contraband odor in shipping containers for presentation to highly trained detection dogs.
Today, CEFS collaborates with national law enforcement agencies including Homeland Security Investigations and U.S. Forest Service-International Programs, as well as many law enforcement agencies and non-government organizations around the globe, to dismantle transnational criminal organizations engaged in environmental smuggling.
The state, country, and world are impacted in so many ways by transnational environmental crimes, as we all depend on the climate of the world to survive, Wasser says. That makes the crimes of smuggling and poaching ever more critical to our local communities.
Donate now!
https://cefs.uw.edu
Mobile: (206) 853-4730
Office: (206) 543-1669
Executive Director: Samuel K Wasser
Mission
The Center for Environmental Forensic Science (CEFS) is a novel collaboration between diverse scientists, state, federal and international government agencies, and multiple NGOs working to discover, disrupt and dismantle operations of transnational criminal organizations (TCOs) engaged in illegal environmental endeavors in Africa, Asia and the Americas.
Begin to Build a Relationship
We know you care about where your money goes and how it is used. Connect with this organization's leadership in order to begin to build this important relationship. Your email will be sent directly to this organization's Director of Development and/or Executive Director.
Wildlife crime is rapidly becoming one of the most insidious and profound influences on the world's natural capital this century, but it takes more than guns and boots on the ground. Without science and the data that CEFS provides, too many loopholes exist. The work that CEFS does closes those loopholes and brings criminals to justice. Working with governments around the world makes it effective and that is why we have supported this work via the National Geographic and through Project Ranger. You should too.
Joining Forces to Outsmart Poachers and Save the Planet
The crown jewel in the Center for Environmental Forensic Science's arsenal is their ability to support law enforcement efforts with free-of-charge genetic analysis of large seizures of environmental contraband. The results map poaching hotspots, determine how criminal organizations smuggle poached items, and directly tie seizures to international kingpins.
CEFS relies on private donations to offer their services at no cost. However, CEFS is now receiving more seizures than ever and costs per seizure have increased by over 25% in the last 18 months. A single seizure, weighing 0.5 to 10 metric tons, costs an average of $60,000 to analyze.
CEFS also needs funds to scale their operation and assure long-term sustainability. The enormous volume of transnational environmental crimes, and the speed with which traffickers adapt, require that seizures be analyzed as rapidly as possible with tools that evolve to traffickers' ever-changing strategies.
CEFS is raising $2 million to support multiple seizures a year, invest in research and development, and provide capacity building to developing countries on a global scale.
However, having the funds needed to genetically test seizures is the single most important donation one can give as it allows CEFS to immediately get to work tracking down the smugglers.
Key Supporters
USAID
UNDP
World Bank
Global Environment Fund
Elephant Crisis Fund
Wildlife Conservation Network
Maritz Family Foundation
Greg Moga
PG Allen Family Foundation
International Fund
for Animal Welfare
Wood Tiger Fund
DHS Center of Excellence,
Texas A&M University
Homeland Security Investigation
INTERPOL
Dereck and Beverly Jobert
Art Wolfe
Wildcat Foundation
Arthur Johnson Fund
Dawkins Charitable Trust
WA State Legislature
UN Office on Drugs and Crime
Elizabeth Welch
Jim and Catherine Alchin
Craig McCaw
Leonard X. Bosack and Bette M.
Kruger Charitable Foundation
US Dept of State-INL
Mohamed Zaid Fund
Gordon and Betty Moore
Foundation
National Fish and Wildlife
Foundation
US Fish and Wildlife Service
US Forest Service-International
Program
Elephant Protection Initiative
National Geographic Society