Napa Valley Education Foundation Invests in the Future of All Students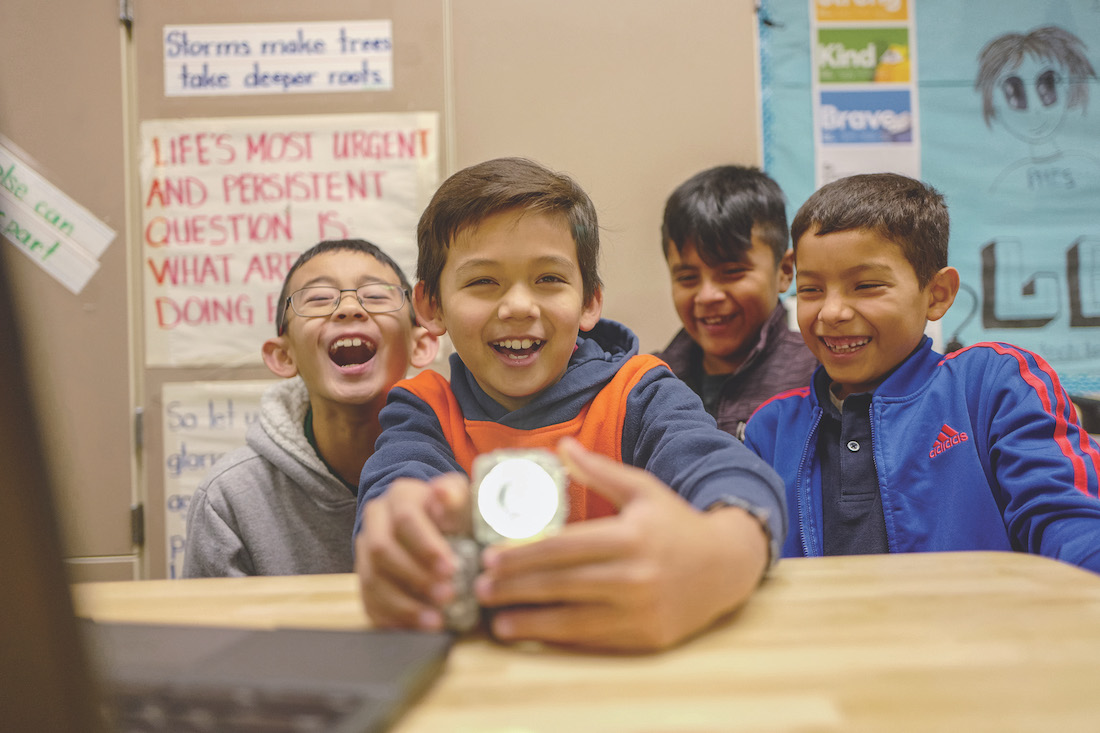 World-renowned for its legendary wineries and best-in-class hotels, Napa Valley attracts visitors from across the globe. Often overlooked is the fact that more than 50% of Napa County's public school students come from low-income families, many of whom make up the essential workforce powering Napa's tourism and hospitality industries. These families rely on the Napa Valley Education Foundation to ensure that their students, the next generation of the Napa County, receive the support and services they need to thrive into the future.
Created in 1983 by a group of educators and community members, the Napa Valley Education Foundation (NVEF) was founded to provide local public school teachers with access to grants for special projects and supplies. Today, NVEF provides programs and strategic support that serves students in all six public school districts across Napa County.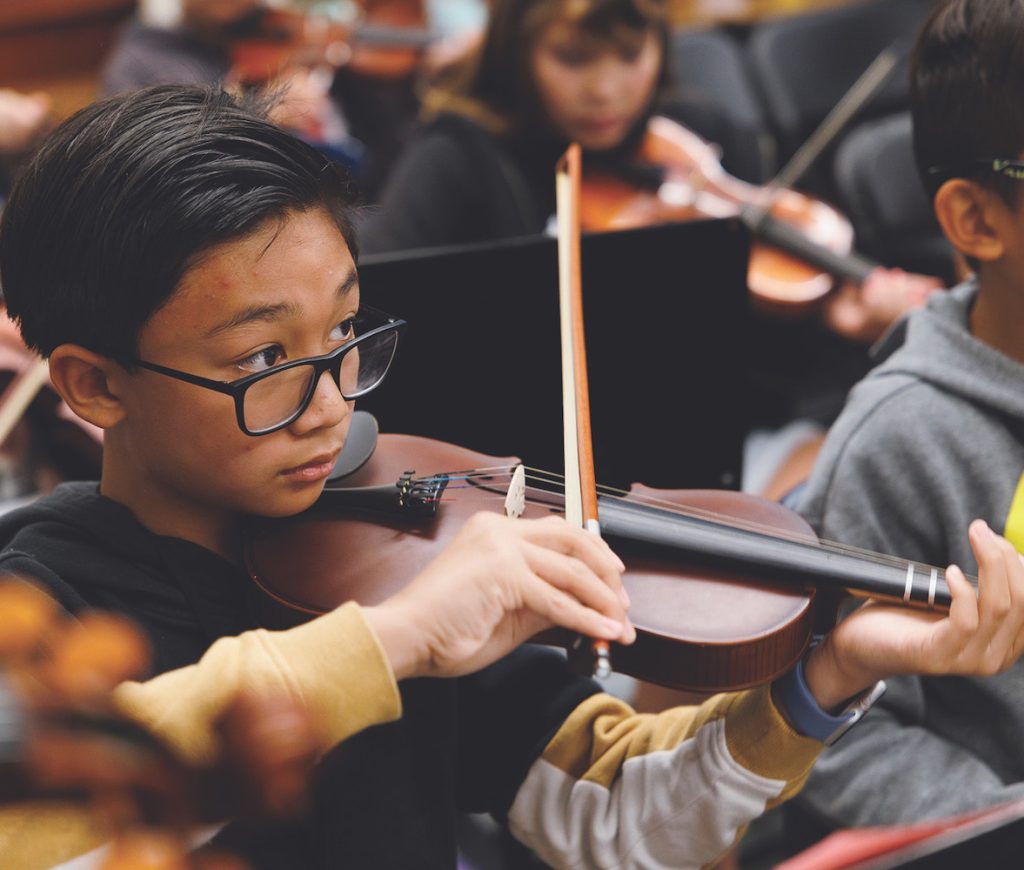 The Foundation is focused on ensuring educational equity by investing in the areas of youth mental health and wellness, music and arts, career readiness, and classroom innovation. NVEF programs and services reach 18,000 public school students in Napa County every year.
"Not only do we strategically raise funds to provide our school districts with grants and support, but we've also spent the last decade building diverse and responsive programs to ensure that students get the support they need to thrive in our community," says Jennifer Stewart, the organization's
executive director.
NVEF's Music Connection program is a cornerstone of the local arts education landscape. This year the Music Connection will rent nearly 2,000 musical instruments at low- or no cost to students while also providing free two-week-long summer camps to hundreds of students across the county. This year, they also added a mariachi camp. Program Director Kristin Anderson says, "We are fortunate to have a strong Latinx population here in Napa County. This is an incredible opportunity to celebrate and share Latinx music and culture with our students and the community at large."
NVEF's far-reaching Health & Wellness initiatives include the SHINE collective (Student Health Improvement Through Nonprofit Excellence), which is designed to provide students access to mental health services they need to lead happy, healthy, self-sufficient lives. Through this work, the Foundation has helped district build wellness centers, created mental health screenings, and increased the school and nonprofit workers at each school. Career readiness programs, like their Summer Mentor Program, give students the opportunity to work directly in the key industries in the region. Students also work with NVEF's job coach to learn employability skills, write résumés, and understand the ins and outs of the world of work after high school. Programs like these build talent pipelines in the community and enable students to develop their professional networks by forging long-lasting relationships with local professionals.
The Napa Valley Education Foundation is the essential bridge between the community and the school districts, and success comes in giving every student an equal chance to succeed, both with their education and their future beyond high school.
"If a student has a plan for the day after they graduate, then we have succeeded,"
says Stewart.
Donate now!
www.nvef.org
(707) 492-5502
Director of Development: Rachel Luppens
Mission
Our mission is to inspire Napa Valley public school students to broaden horizons, deepen knowledge and develop skills to become confident, healthy and successful individuals in the community.
Begin to Build a Relationship
We know you care about where your money goes and how it is used. Connect with this organization's leadership in order to begin to build this important relationship. Your email will be sent directly to this organization's Director of Development and/or Executive Director.
As a student who has been involved with NVEF for many years, it's incredible to see the impact of their work. I have personally benefited from NVEF's Music Connection program, which allowed me to get my very first clarinet. Now I am fortunate to be participating in their Summer Mentor Program, which has provided me with eight weeks of hands-on work experience that is preparing me for success after high school. Between their work supporting music education, career readiness, and mental health programs, thousands of students who are just like me have the extra support they need to succeed in school and in life.
Invest in the Next Generation of Napa Valley
With your support, the Napa Valley Education Foundation can ensure that all students in Napa County receive the help they need to thrive in their futures. From low-cost/no cost music instrument rentals to summer work experience and classroom grants to mental health and wellness services, your investment helps ensure the strength and resilience of the next generation of Napa Valley. Together we can create brighter futures for our community and families.
Key Supporters
Napa Valley Vintners
Trinchero Family Estates
Chuck & Anne McMinn
Rick & Elaine Jones
Van Pelt Construction Services
The Nova Group, Inc.
Bell Products
CA+SA Studio
Napa Valley Community
Foundation
County of Napa
Notes for Education
Kaiser Permanente Northern
California Community
Benefit Programs
Redwood Credit Union
Timothy Hall Foundation
Mead Foundation
Festival Napa Valley