Making Philanthropy Diverse, Accessible to All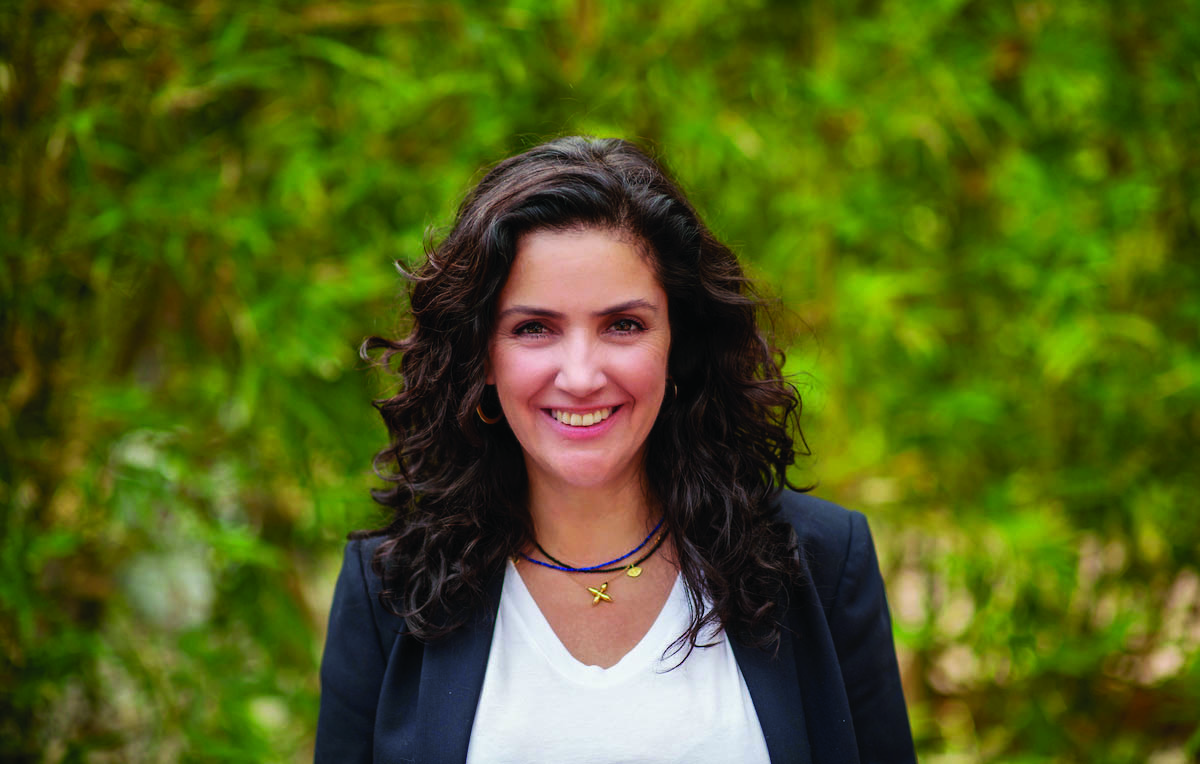 Sara Lomelin is a true believer that anyone and everyone can be a philanthropist. In a rousing TED Talk, she invited 1.4 million rapt digital viewers to join her in creating a more democratic, inclusive future of philanthropy through the power of collective giving. Her efforts are gaining traction with new collective giving groups launching regularly and increased visibility for this giving model across various channels. She recently was awarded a coveted spot on the Forbes 50 Over 50: Impact List, for her leadership in the movement to diversify and democratize philanthropy.
Lomelin is founding CEO of Philanthropy Together, a global initiative launched in April 2020 following a co-design process with giving circle network leaders from across the country. With seed funding support from the Bill & Melinda Gates Foundation, W.K. Kellogg Foundation, and Fidelity Charitable, Philanthropy Together provides training and resources to strengthen and scale the collective giving movement. She has long been a proponent of giving circles, groups of individuals who pool their resources to support issues they care about, as a way to make the world of giving a more equitable and accessible space. Now Lomelin is expanding the focus at Philanthropy Together, working to bring the organization's infrastructure support to the rapidly growing field of collaborative funds – entities that pool resources from multiple foundations of high-capacity donors to nonprofits at scale to help advance the world's most intractable problems.
Previously Vice President of Philanthropy at the Latino Community Foundation, Lomelin, originally from Mexico City, also helped create the Latino Giving Circle Network, the largest network of Latinx philanthropists in the U.S., with 22 circles and 500 members. Lomelin also serves on the National Council of the Women's Philanthropy Institute at Indiana University's Lilly Family School of Philanthropy and serves on the Board of Directors of Giving Tuesday and Battery Powered.
In the three short years under her tutelage, Philanthropy Together has made a huge impact. In 2022 alone, the Philanthropy Together team garnered more than 565 million media impressions, bringing the concept of collective giving to households worldwide. They have developed programming for members and leaders of groups that center equity and justice in collective giving. And, most importantly, they have helped ignite interest by thousands of people to join or launch giving circles in their communities to support causes important to them. For Lomelin, who travels the globe speaking about the power of "collective giving," it's just a reminder that changing the world is not reserved only for the rich and famous.
Q: Your mantra is that anybody can be a philanthropist. What do you mean by that?
A: We define philanthropy as the "love of humanity." Every human on Earth has the ability to love humanity. You don't have to be a 65-year-old millionaire to be considered a philanthropist. You can be a 22-year-old young woman just out of college who volunteers at a local homeless shelter. The depth of our pocketbook has no bearing on the depth of our generosity. Every single person who gives and engages is needed if we are going to usher in the bold, beautiful world that we all so badly want. Too much of the spotlight has been on wealthy individuals, billionaires who make headlines for donating large sums of money. Don't get me wrong, of course, we need their support and commitment as well. But it's going to take all of us, not just those with a high net wealth in philanthropy, to make real change happen. Change isn't about the money, it's about our collective engagement.
How did you get into philanthropy?
My background was not in philanthropy. I started my career in the corporate sphere working at a financial group in Mexico City. I studied communications back in the early '90s, before the internet. I moved to the U.S. for graduate school and then started a business making baby sleeping bags for car seats and strollers. As a young mom, I wanted to give back to other moms in my community. A group of my friends came together to pool our dollars and make a collective donation to some of our local nonprofits that served moms. At the time, I didn't know this concept had a name – a giving circle. Then in 2010, I joined the Latino Community Foundation in San Francisco. Working there I found my passion for philanthropy. As an immigrant, it was extremely important to demonstrate that our Latino community supported each other. How could I ask others to invest in our foundation if I could not show them we invest in our own community? After that realization 13 years ago, I reinvented myself as a people-powered philanthropy activist.
You call yourself a disrupter. As you see it, what's wrong with the traditional philanthropy approach and why does it need to be disrupted?
We're in a generosity crisis. We have fewer people giving and fewer people volunteering. The latest reports show philanthropic dollars are going down. This is dangerous. What it tells me is that people are not engaged or aware of the issues in their community. We cannot just cover our eyes. It will take all of us as a community, as a society, to make changes.
Your organization, Philanthropy Together, invests in the giving circle movement. What is a giving circle and how does it solve this problem of less engagement in philanthropy?
It's important to note that giving circles are not new. They're not American. They have been going on for hundreds of years all over the world.
A giving circle is when a group of people – friends, colleagues, or neighbors – get together to pool their money and resources, discuss relevant issues that align with their goals and values, and, as a collective, decide where their giving can make a difference.
Essentially, giving circles create opportunities to practice democracy, encouraging and making space for everyone to become a philanthropist. Members of giving circles get to hear different perspectives, educate themselves on the issues, and learn about and from community-based organizations that are on the frontline tackling some of the most pressing concerns in the neighborhood.
How do giving circles support diversity and inclusion?
The stats are shocking. U.S. communities of color receive 8% of philanthropic dollars. Nonprofits focused on women and girls get just 1 to 2%. It is ridiculous. The beauty of the giving movement is that the people who are members of a giving circle are most often part of the same community they are looking to support. In fact, more than 70% of giving circles are led by women.
How does Philanthropy Together support giving circles?
We have a directory of giving circles on our website through a partnership with Grapevine.org, a technology hub for giving circles. You can search by zip code to find giving circles in your community. And if you can't find one that sparks your interest, you can participate in Launchpad, a giving circle incubator that provides all the teachings and tools, for free, needed to start your own giving circle. As a graduate of the program, you gain access to a library of resources, including blog posts, training, and webinars, as well as 1:1 and group coaching. We also have an annual convening called We Give Summit with more than 150 hours of content featuring changemakers from all over the world.
In 2016, researchers conducted a study on the giving landscape and determined that 1,600 giving circles in the U.S. involved 150,000 people and had given out $1.3 billion in the past 20 years. In five years, our goal at Philanthropy Togetheris to grow that number to 3,000 giving circles that include 350,000 people and give out $2.3 billion. Our next wave of research comes out in a few months, and early results show so much growth in the field.
Have you been to any exciting giving circles lately?
I'm meeting with my giving circle next week – the Peninsula Latina Giving Circle. We have a list of several nonprofits on our docket who are all serving children and families in the San Mateo County area. We'll meet and discuss who we should consider giving to. It's a lot of fun! We are 25 women who get together and share a meal. We always build in time before the giving circle discussion and after to talk and socialize. We have built very strong friendships – with each other and also with the leaders of the nonprofits receiving our collective funding. Though we are a small group of women, we have given out maybe a quarter of a million dollars in the past few years, together. We are not millionaires, but when we get together we can make a difference in our community. Everyone is a philanthropist.