Giving Homeless Families the Resources They Need for a Brighter Future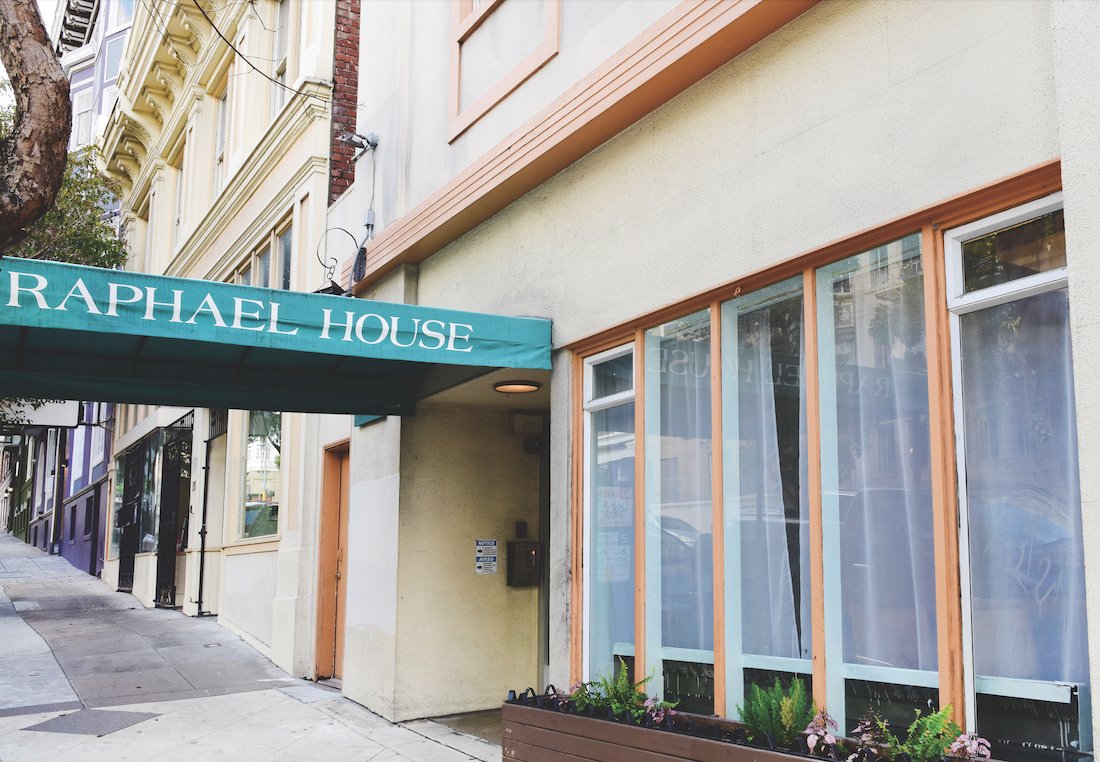 Raphael House was founded in 1971 in Northern California as the first homeless shelter specializing in keeping families together. The need for housing support is more vital than ever, and the success of Raphael House is unmatched. On average, 90% of the families they serve in the Residential Shelter achieve stable housing – an achievement that wouldn't be possible without donors like you.
Raphael House served 158 families (617 individuals) last year and 67% of families at Raphael House were led by single mothers. New families are warmly welcomed and provided with their own private room and key, daily nutritious meals, clothing, and everything else that is needed to help them start their healing journey and begin the next chapter of their lives.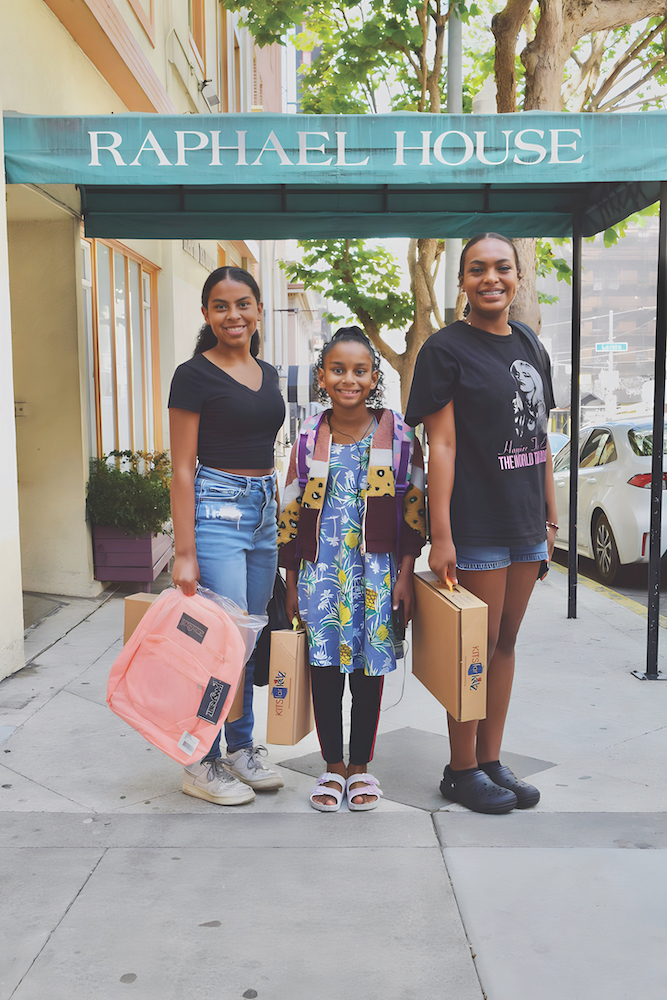 Janice is one of the 20,000 who have been touched by the work of Raphael House since its inception.
"I wanted to be the best mom I could," says Janice. "Having just a safe space with a locked door, I was like, 'I can do this!' At Raphael House, I had support, boundaries, commitment – things I don't think I had ever had before in my life."
For parents like Janice, Raphael House makes it possible to build a brighter future. They can learn how to manage finances, attend parenting and wellness courses, and gain access to career development services. Feeling empowered to succeed, Janice and her family had stable housing for 10 years. When her apartment building was set to be demolished, Janice found herself at risk of experiencing homelessness again.
She felt stuck. Janice reflects, "When stuff started getting scary, I was like, 'Who can I reach out to?' I reached out to Raphael House and they were there with open arms to help me through the tough time."
Working with Raphael House's trusted staff, Janice was able to secure stable housing again.
"Knowing that my kids have a safe place, a home – there's no better feeling than that."
Donate now!
www.raphaelhouse.org
(415) 345-7266 
Director of Development: Nora Niesen
Mission
The mission of Raphael House is to help low-income families and families experiencing homelessness strengthen family bonds by achieving stable housing and financial independence.
Begin to Build a Relationship
We know you care about where your money goes and how it is used. Connect with this organization's leadership in order to begin to build this important relationship. Your email will be sent directly to this organization's Director of Development and/or Executive Director.
I came from a childhood that was really toxic and I wasn't able to go live with a family member. At Raphael House, I started building relationships that were positive that I needed in my life. The part that gave me security was having our own room with our own key. It was a safe place for me to go to.
Help Keep Families TOGETHER
The past few years have been challenging for Raphael House. The rising cost of doing business in the city, significant shifts in patterns of donations, and the simple fact that the shelter is over 100 years old and requires urgent repairs have created a budget deficit.
Raphael House needs to raise an additional $1.5 million this year to bridge the gap and to remain open.
Families experiencing homelessness rely on Raphael House's personalized support to achieve and maintain housing and financial stability. Raphael House is 100% community supported, so increased support from donors like you is vital now more than ever.
Key Supporters
Tom Poser, Board Chair
Laura Larsen, Board Vice-Chair
Charlie McEachron, Board Treasurer
Heather Sager, Board Secretary
Yannis Dosios, Director
Laine Gomez, Director
Orlando Harris, Director
Amanda King, Director
Katie Kokenge, Director
Michele C. Lee, Director
Thomas B. Miller, Director
Karl Werwath, Director
Benificus Foundation
Cigna Healthcare
Bruce Colman and Margaret
Sheehan
Priscilla and Keith Geeslin
Barbara S. Hager
George H. Sandy Foundation
Solid Rock Foundation
Denise and Sigurd Strack