End Family Fire: How Safely Storing Guns Saves Lives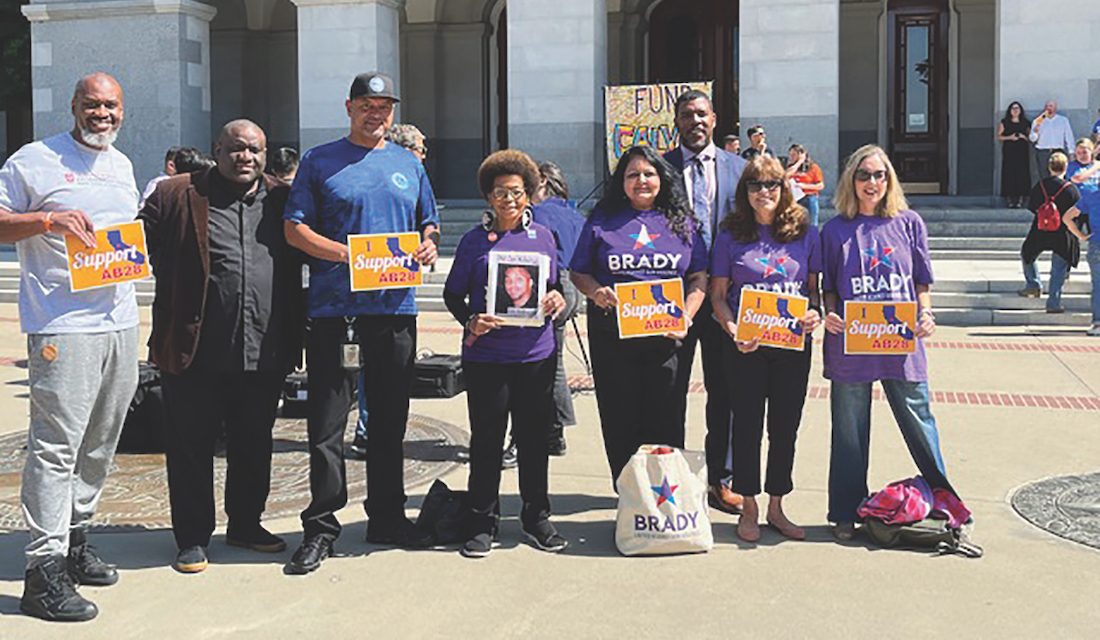 Most people are familiar with the phrase "Friendly Fire" – typically combat-related terminology that refers to the inadvertent shooting of a colleague in the confusion and chaos of battle. What, then, is "Family Fire"? Griffin Dix can answer that.
"In 1994, my 15-year-old son was at a friend's house. The boy he was with – without telling my son – went to his father's bedroom and got the gun that his father kept loaded and unlocked next to his bed." The young man removed the gun's clip full of bullets and replaced it with an empty clip. As a prank, he walked back into the room, pointed the gun, pulled the trigger, and unintentionally killed Dix's son. "He hadn't realized there was a bullet already in the chamber," Dix says. "We got a call from Oakland Children's Hospital to come down. A surgeon told us he'd been unable to save my son's life."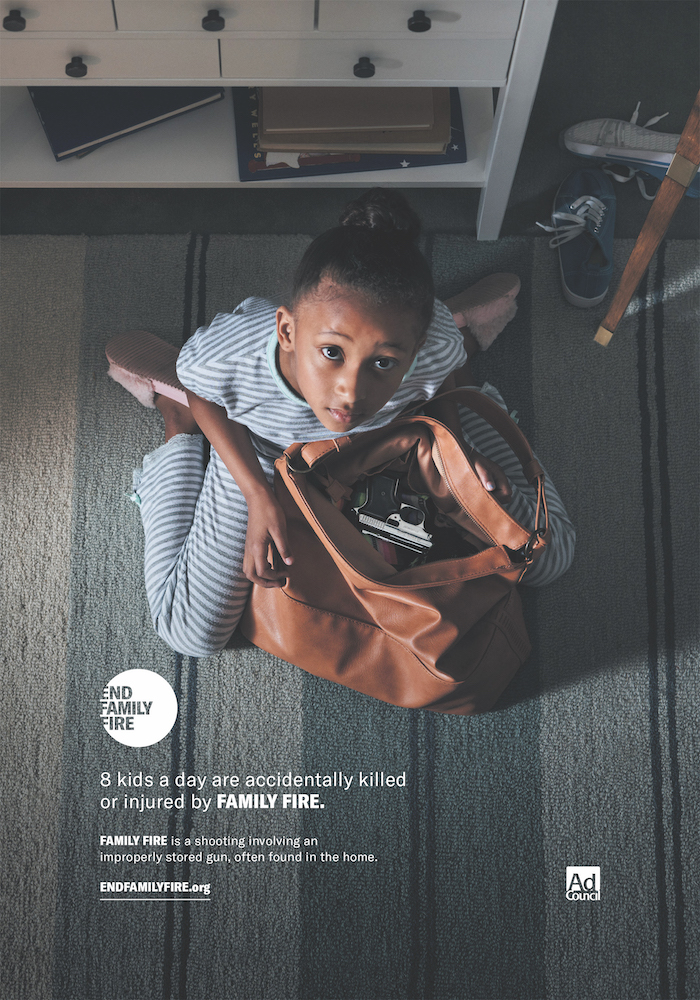 Today, Griffin Dix is co-chair of the Oakland/Alameda County chapter of Brady United, the storied nonprofit whose hard-fought 1993 "Brady Bill" strengthened the background check and has, to date, prevented around four million prohibited gun transactions. In closely-studied 2015 alone, the Brady background check stopped some 619 prohibited gun transactions per day. Brady's End Family Fire (EFF) is a national public service advertising campaign co-produced by Brady and the Ad Council that takes specific aim at the scourge of unsecured firearms in the home, and the devastation that can result from the small, reckless act. EFF's highly coordinated information campaigns feature beautifully produced – if harrowing – public service announcements that starkly illustrate what can go so devastatingly wrong when firearms in the home are not properly secured.
"I don't think there's an adult in this country who has not been touched by gun violence in some way," says Ruth Borenstein, Legislation Chair of Brady's San Francisco Chapter. "People may not realize how affected they are. Even if they don't know the person who was shot, the stories, the fear – everyone is affected. It's so prevalent." EFF is the only national program that leverages the power of Public Service Announcements (PSAs) to bring gun owners into the conversation to reduce preventable firearm deaths.
Shootings attributed to unsecured firearms in the home are undeniably tragic. The statistics sadly reveal just how prevalent unsecured gun access for kids is. One study revealed that 1 in 5 parents who said their child never handled guns without supervision were contradicted by their own kids' testimony. 4.6 million kids live in homes with access to an unlocked or unsupervised gun. 76% of school shootings are enacted by kids having access to unsecured, unsupervised guns in the home. The correlation between unsecured firearms in the home and suicide are also shocking. 67 people a day die by gun suicide, more than those lost to firearm murders and unintentional shootings. Access to a firearm increases the risk of death by suicide by 300%. On average, suicide attempts with a gun are fatal 90% of the time. The data also indicates that a relatively modest increase in safe storage of firearms could reduce firearm suicide and unintentional firearm fatalities among youth by up to 32%.
"Brady's approach is holistic, and has such a deep bench of talent," says Borenstein. "The quality of the ads and the messaging is really, really remarkable, and that doesn't come for free."
Launched in 2018, EFF's awareness campaign – which even includes a downloadable "campaign toolkit" for the motivated activist – is already having a measurably positive effect. According to an Ad Council study of adults living in gun-owning households: 41% of respondents who are aware of the End Family Fire campaign have talked to friends or family about safe gun storage in the past 12 months, compared to 14% of those not aware. And 74% of respondents who are aware of End Family Fire's gun suicide prevention PSAs agree that storing all of their guns locked and unloaded reduces the risk of someone dying by suicide in their home.
Donate now!
www.bradyunited.org
(202) 352-2434
Chief Development
and Engagement Officer: Liz Dunning
Mission
We're uniting people from coast to coast, liberal and conservative, young and old, fed up and fired up, to end gun violence.
Begin to Build a Relationship
We know you care about where your money goes and how it is used. Connect with this organization's leadership in order to begin to build this important relationship. Your email will be sent directly to this organization's Director of Development and/or Executive Director.
As a gun violence survivor whose dad was killed by a gun, as a dad myself, and as an American, I believe in Brady and the survivors who lead it. They're the 'coach' our team needs to win against the gun lobby. And with Brady's life-saving programs like End Family Fire on the line, we need you to get off the sidelines and help us save lives.
Help End Unsecured Storage of Guns and Save Lives
Brady is raising $1,000,000 to expand our life-saving End Family Fire campaign to reduce preventable deaths and injuries from unsecured firearms in the home.
With your support, we will release new End Family Fire materials focused on preventing unwanted firearm access; expand messaging to talk about the preventable tragedies that result from unsecured firearms, such as school shootings; partner with influencers in communities disproportionately impacted by family fire, such as young Black men, seniors, and veterans, to create targeted content for distribution; build new partnerships with educational, healthcare, and parental organizations to reach a broader audience with our life-saving messaging; and expand our first state-based pilot End Family Fire program in Missouri, which is gathering critical information to inform targeted campaign efforts elsewhere. As firearm suicide makes up two-thirds of all gun deaths, End Family Fire will continue to prioritize our suicide prevention efforts through the release of new content. 
Nearly half of all gun owners changed how or where they kept their firearms after learning about End Family Fire. With your support, we can reach more gun owners and impacted families to reduce preventable deaths – and save more lives.
Key Supporters
Steve Kerr
Reggie Lee
Dr. John Maa
Kath Tsakalakis
Marita Daly
Jeff Bleich
Anne Ching
Eric Havian
Dennis Joyce