Creativity Explored Gives Artists with Disabilities a Showcase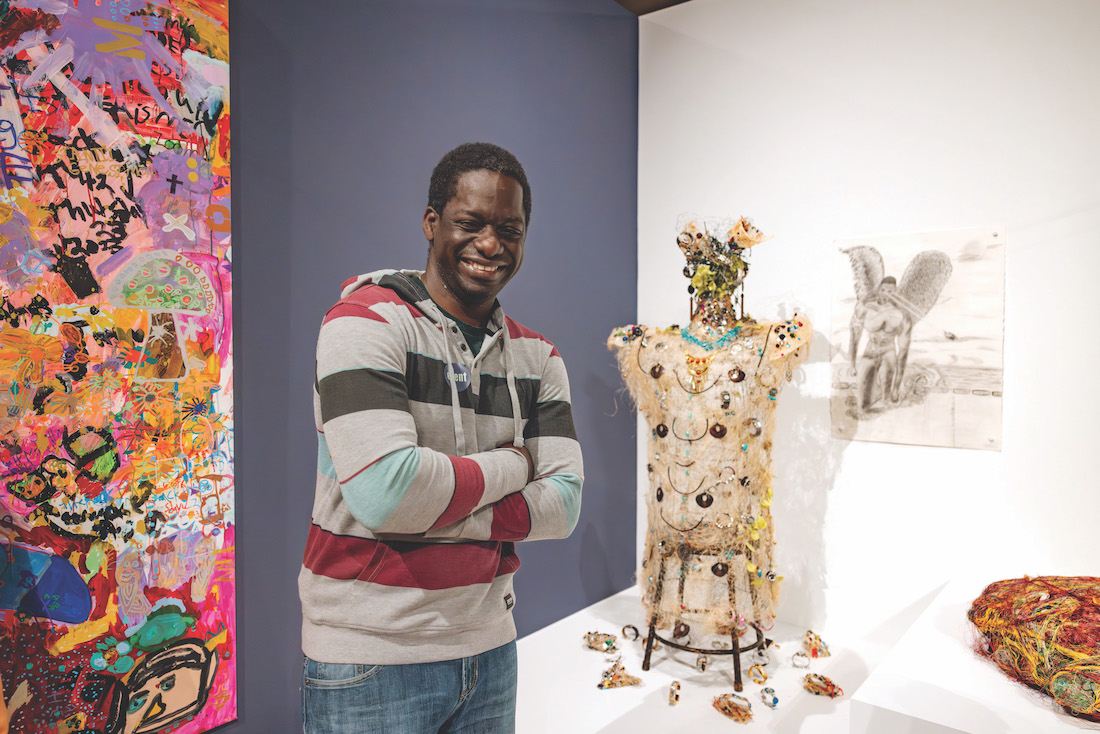 When Creativity Explored began in San Francisco's Mission District in 1983, the nonprofit for artists with disabilities operated out of a garage. It was a challenging time as institutions for people with disabilities were rapidly closing. 
As Executive Director Linda Johnson says, "Our founders, Florence and Elias Katz, saw a need to esteem folks with disabilities and provide them with a community and a place where they could feel seen and recognized and participate fully."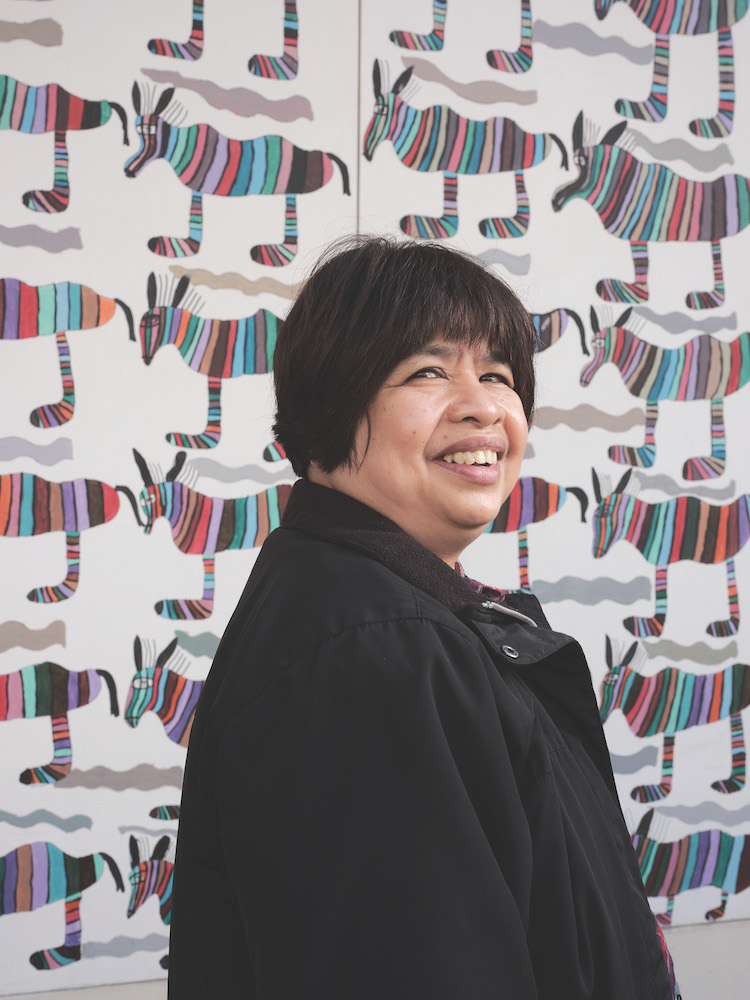 Now, 40 years later, Creativity Explored has become a nonprofit art studio and gallery helping hundreds of artists with disabilities display their work in museums, galleries, and art shows worldwide. Altogether, these artists have earned more than $2 million from their creations and embodied the founders' belief that "art is essential to life."
"When you visit our studio you will see that we provide not only a really caring community where adults with developmental disabilities can spend time but also a community where they can connect with others and live their best lives," Johnson says. "We nurture their artistic practice and help them find their own path as an artist."
Creativity Explored never turns an adult artist with disabilities away for lack of experience. Their program welcomes artists of all skill levels, from those already passionate about the arts to novices who have never picked up a paintbrush. The organization believes that each individual has a capacity for creativity; it simply needs to be cultivated.
"Maybe they've never made art in their lives," Johnson says. "Those folks often go on to have incredible art careers, even when they join us when they're in their 40s or 50s or even older."
The organization now serves about 135 artists but would like to increase those served to 150, an expansion that Creativity Explored needs more resources to achieve. All of the organization's artists receive government assistance because of their disabilities. However, making artwork they earn money from, with the help of Creativity Explored, allows them to be more self-sufficient.
Artist Vincent Jackson, known for his bold graphics featuring afrocentric portraiture, has taken part in the organization for 39 years and earns a substantial income from his work. "Vincent is someone who will definitely let you know that he's a renowned artist and also that Creativity Explored has been key to his success," Johnson says.
Until January, the work of Creativity Explored artists will be on exhibit at the Oakland Museum of California.
"It shows how much this work and our history have become part of the Bay Area contemporary art world," Johnson says.
Donate now!
www.creativityexplored.org
(415) 863-2108
Executive Director: Linda Johnson
Mission
Creativity Explored was founded on a belief that art is essential to life. We exist to provide developmentally disabled people access to the human right of creative expression.
Begin to Build a Relationship
We know you care about where your money goes and how it is used. Connect with this organization's leadership in order to begin to build this important relationship. Your email will be sent directly to this organization's Director of Development and/or Executive Director.
The people here are really nice, cool people. They're like family. They're like my second home. I hope I can stay here for the rest of my time! I feel comfortable and safe. You got a lot of people that you talk with, you laugh with. You enjoy, it's like you wish it never ends. You wish you could stay here just a little bit, like 'Oh man, it's 2:00? I don't want to go home yet!' I got my two babies at home, my cat and my dog. I like to talk to them, but I like it here better.
Celebrate and Support the Artwork of Artists with Disabilities
Creativity Explored seeks your donations to maintain their innovative programs supporting artists with disabilities. Your generous funds will help these artists with: free studio space, art supplies, transportation, and teaching artists who mentor them during their time with Creativity Explored.
Additionally, your donations help cover the costs associated with mounting the exhibits that feature the art at galleries and museums, which enable these talented artists to earn money from their artwork and maintain self-sufficiency.
Key Supporters
Adobe Inc.
Audax Charitable Foundation
California Arts Council
Christie's
Cox-Vadakan Foundation
Gail McCabe
Golden Gate Regional Center
Gucci Changemakers Impact Fund
John & Gwen Smart Foundation
John & Marcia Goldman
Foundation
Kenneth Zankel
Koret Foundation
LinkedIn
National Endowment for the Arts
Randi and Bob Fisher
Sakura of America
San Francisco Foundation
San Francisco Grants for the Arts
U.S. Department of Health
and Human Services
Violet World Foundation