California Institute of Integral Studies Is Building a Diverse Mental Health Workforce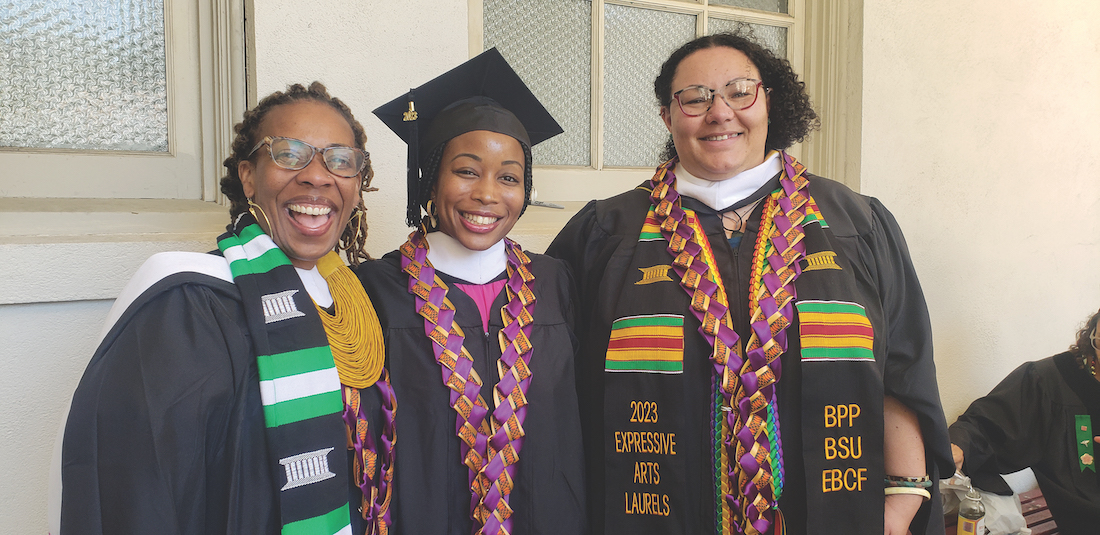 As Rachel Bryant, a Black-Latina alumna of the counseling psychology graduate program at California Institute of Integral Studies (CIIS) in San Francisco, prepared to take a state-mandated test needed to become a licensed therapist, a fellow classmate of color who'd already completed the exam told her: "Just think like a white man and you'll pass."
A decade later, as mental health crises deepen and California's population becomes ever-more diverse, Bryant now serves as Vice President of Diversity, Equity, and Inclusion at her alma mater. "The fact that diverse clinicians and their clients still need to think outside their cultural contexts and norms to navigate the mental healthcare system underscores the urgent need to increase the number of therapists who can offer holistic healing in their communities," she says.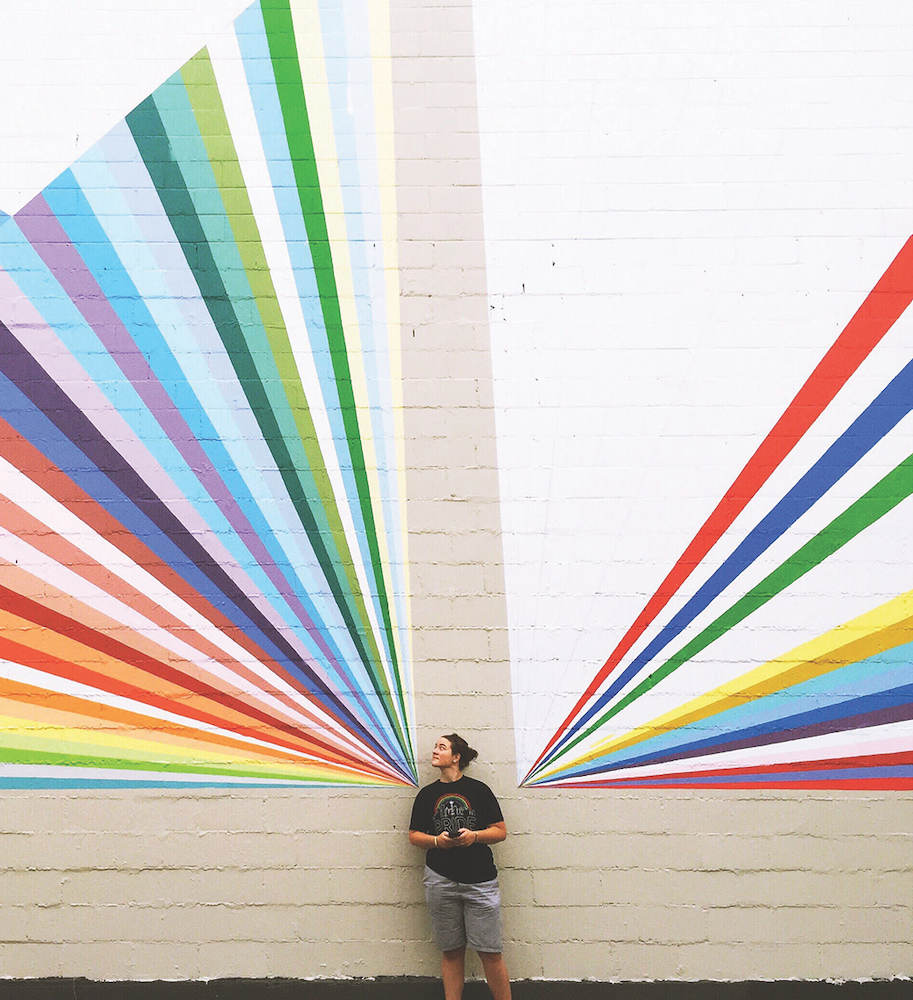 CIIS has a storied reputation in the Bay Area as a culturally forward institution with a variety of holistic and spiritual classes not typically offered in standard counseling programs, such as somatic psychology, indigenous wellness, LGBTQ+ perspectives, Black Psychology, and drama therapy.
"The history of the profession of counseling psychology has really been centered around the dominant culture," says Dr. Danielle Drake, CIIS' Dean of Faculty Development, Diversity, Equity, and Inclusion. "Alternative offerings tend to work well with historically underserved communities because they more closely mirror the ways that people of color relate to one another."
The school also supports trainees through initiatives like the Emerging Black Clinicians Fellowship, and in 2022 launched the Center for Black and Indigenous Praxis, which counters academic inequity with inclusive pedagogy and mentorship. CIIS provides $10,000 diversity scholarships to help offset tuition and other expenses such as books, transportation, childcare, and required personal therapy, which can cost upwards of $200 an hour.
The scholarships are essential in alleviating some of the financial barriers that can prevent marginalized students from becoming licensed therapists: affording and balancing graduate school with job and family needs, and then working for low pay during the 3,000 hours of postgraduate training required by the state.
Dr. Drake says the field needs more clinicians of color not just in provider, supervisor, and professor roles, but also in county and state mental health positions where they can influence funding streams and regulations that alter the pathways to how clinicians gain licensure.
"As the field changes and becomes more diverse, we need to be able to respond in kind – bolstering the workforce pipeline with the support necessary to train a new, more diverse generation of licensed therapists with culturally relevant resources and mentorship," she says.
Donate now!
www.ciis.edu
(415) 917-3771
Vice President of Diversity, Equity, & Inclusion: Rachel Bryant
Mission
CIIS facilitates radical transformation through unique and dynamic educational experiences in the service of self, society, and Earth. We also commit to living our seven cherished values, and in so doing lay the foundation for a strong and unified community built upon wisdom, trust, and collective spirit.
Begin to Build a Relationship
We know you care about where your money goes and how it is used. Connect with this organization's leadership in order to begin to build this important relationship. Your email will be sent directly to this organization's Director of Development and/or Executive Director.
I felt seen, held, cared for, and educated in a way I have never experienced in my life. I now have tools that were created specifically to uplift my community.
Making Mental Health Therapy Culturally Accessible
With the explosive need for mental health services in the wake of the pandemic, which disproportionately impacted communities of color, California Institute of Integral Studies (CIIS) is seeking $100,000 in donations – which will be matched with a $100,000 gift from the school's board – to build a pipeline for Black, Indigenous, and People of Color (BIPOC) to advance from graduate students to professional mental health clinicians.
CIIS suggests three tiers of donations:
$1,500 – Provides 1 year of professional mentorship.
$5,000 – Secures 1 year of financial support for a therapist-in-training.
$15,000 – Funds 1 year of culturally relevant programs for clinical trainees.
Key Supporters
California Department of Health Care Access & Information
San Francisco Department of Public Health
Bothin Foundation
California Wellness Foundation
Evolve Foundation
Fetzer Institute
Steven & Alexandra Cohen Foundation
Templeton World Charity Foundation
William G. Irwin Charity Foundation
Union Bank/U.S. Bank
Association of Black Psychologists, Bay Area Chapter
Association of Ramaytush Ohlone
GLIDE Memorial Church
Huckleberry Youth Services
Multidisciplinary Association for Psychedelic Studies
Rafiki Coalition for Health & Wellness
Angela Alioto
Angela Davis
Helen Desai
Michael & Gityjoon Hebel
Jon Kabat-Zinn
Joanna Macy
Lynne Twist
Alice Walker