A Philanthropic Leader Paving the Way for Equity in San Francisco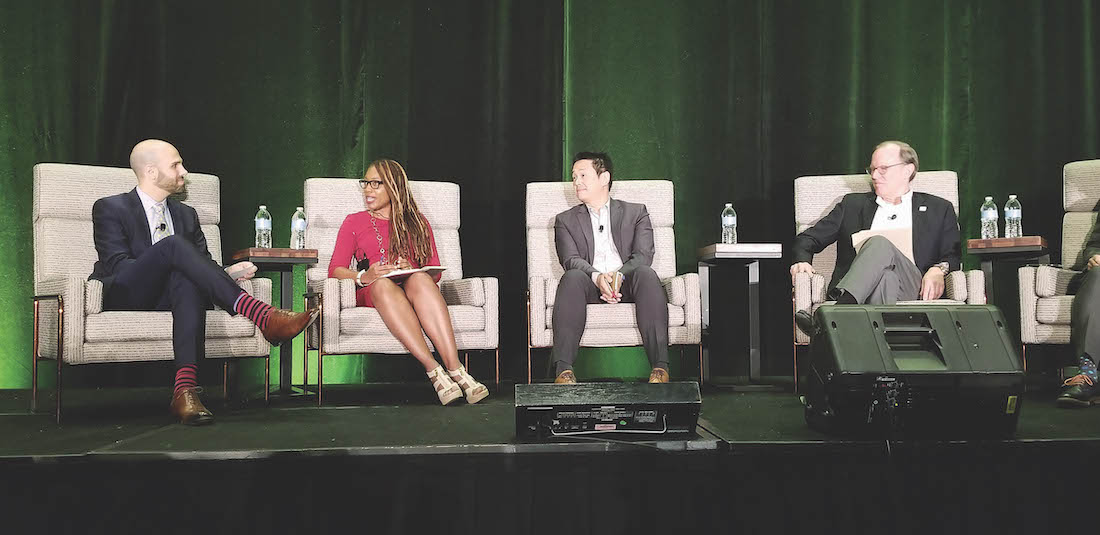 Jamie Allison, an experienced leader in philanthropy, is on a mission to catalyze meaningful change in the eclectic San Francisco Bay Area. 
Originally from Tennessee, Allison has cultivated deep roots in San Francisco for more than 20 years. Her daily enthusiasm for the city's beauty and potential is palpable. Recently, while driving on Market Street with her godsons, Asher and Kyle, the view of downtown appeared before them. Allison bounced in her seat, grateful for and astonished by its splendor.
"This is home for me. I 100% absolutely love San Francisco. I love waking up here every day and I get excited about the city every single day," Allison says.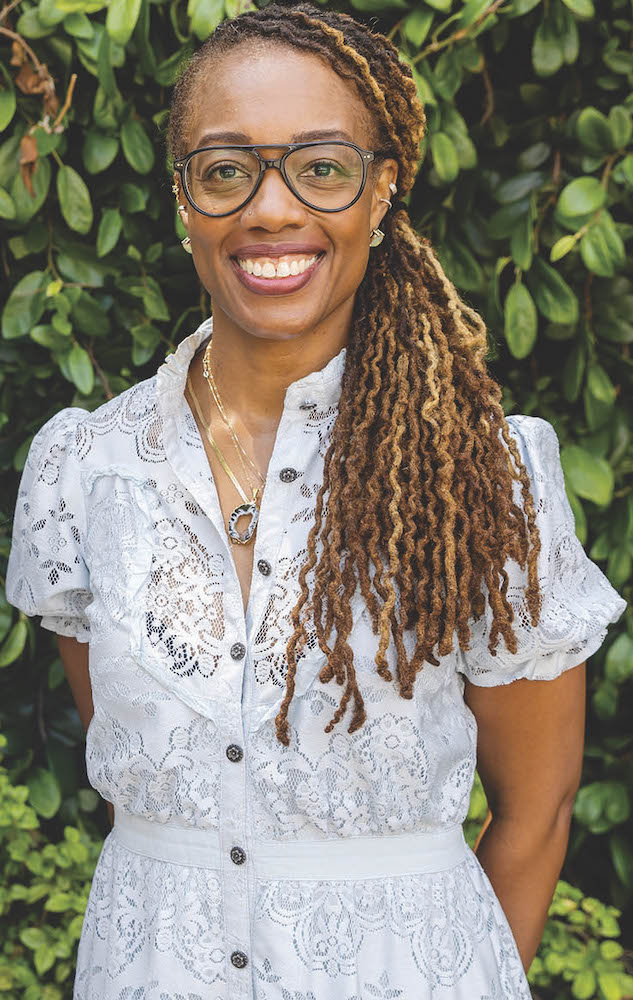 With over two decades working in philanthropy, Allison has steered the Walter & Elise Haas Fund for the last six years as its executive director, furthering its mission to keep the San Francisco Bay Area vibrant and healthy so that everyone can thrive.
In a conversation with The Giving List, Allison shares details about the Walter & Elise Haas Fund's latest initiatives to address wealth disparities in the Bay Area and discusses her vision for driving philanthropic change for the betterment of San Francisco and its residents.
Q: Could you share your journey in philanthropy and how you came to be involved with the Walter & Elise Haas Fund?
A: I always knew that I wanted to have a career that was community-oriented, values-based, and mission-based. My mother worked for the public school system. My father was career military. We were a family that volunteered together. I grew up with a real sense of civic engagement and civic responsibility. My start in philanthropy began when I was working for the City of Chattanooga and I was recruited for a position at the Lyndhurst Foundation. I didn't know much about institutional philanthropy but the office was next door to my house. I thought this was going to be amazing – zero commute. The job did turn out to be amazing. In addition to being next door, it launched me into a deeply fulfilling career in philanthropy.
Can you highlight a particularly inspiring or impactful project or partnership that the Haas Fund has been a part of recently?
It's no secret that the San Francisco Bay Area has huge income and wealth disparities. This is both a community that has great wealth and a community where far too many families are struggling in poverty. One of Walter & Elise Haas Fund's biggest efforts is to close the racial and gender wealth gap. This year, we announced a new initiative called Endeavor Fund – a $24.5 million investment in organizations that are supporting education, workforce development, and policy. The goal is to help create a Bay Area for all of us; where we can all live with dignity. I'm really proud of this particular work. We have a cohort of grantees who are part of the Endeavour Fund and all of them are receiving $500,000 a year each year for seven years.
Could you elaborate on how the Walter & Elise Haas Fund's recent commitment of $500,000 as a grant represents a shift in your approach to funding nonprofit partners, and how you envision this larger commitment impacting the nonprofit organizations you support?
We recognize the nonprofit sector as the essential workers for philanthropy. Philanthropy can't achieve any of its goals without nonprofit partners. We think a lot about how philanthropy should treat its closest partners. The nonprofit sector has been really clear about what they want from us as partners: longer-term grants and larger grants, and they want to spend less time on administrative burdens and more time doing the work.
For the Walter & Elise Haas Fund, $500,000 is a huge commitment from us. Over the last decade, our average grant was $50,000. We want the nonprofit sector to be funded in ways that they can provide high-quality jobs for the people who work inside the nonprofits that are fueling the work in the community that we all want.
Can you highlight a particularly inspiring or impactful organization that the fund is supporting as part of the Endeavor Fund?
Yes, one of the organizations is the East Bay Community Law Center. It provides legal services to primarily low-income women of color in the East Bay – anything from wage theft to disputes with a landlord. During COVID-19, Alameda County had the longest and most robust eviction protection in the county because the East Bay Community Law Center helped write the policy, linking the moratorium on evictions to the declaration of the public health emergency. As a result, low-income families who had lost wages and lost jobs were able to stay in their homes. The organization not only does direct services helping people with individual legal cases, but also can identify trends and pain points where families are struggling, and then work with policymakers to try to address those struggles at scale.
Your bio mentions a focus on advancing liberation and community transformation. Can you elaborate on the definition?
For me, advancing liberation and community transformation is about self-determination and privilege. I consider myself to be a privileged person. Because, as I go through my life, all day, every day, I have enough protective factors that allow me and my family to make decisions between really good options, even on our worst days.
For folks who are less privileged, all day every day, even on their best day, they're choosing between really crummy options: 'Am I paying rent today? Am I buying medication today? Am I paying for extracurricular activities for my child? How do I make all of these puzzle pieces fit together?' On their worst day, if something happens, the options that they have are even worse, and that can cause a spiral of despair; that's how you get into medical bankruptcy; that's how you lose your job.
My personal commitment and the work that I do at the Walter & Elise Haas Fund is to create a community where there are enough protective factors financially and socially so that on anyone's worst day, they can get through any difficult situation without spiraling into the depths of despair.