Making History: 2022 IMPACT REPORT
One Goal. Prevent Cancer.
As a rare disease nonprofit, we understand the challenge of having little information and no treatments. Our patient community are the educators themselves—with their family, their friends and with healthcare professionals.
RRP has been committed to raising awareness of hereditary hematologic malignancies (familial
blood cancers), their prevalence, and the importance of early and regular genetic testing. Most importantly, RRP has invested close to $11M in research projects that aim to understand how inherited mutations in RUNX1 predispose individuals to blood cancers. This important work has far reaching implications for the general population, as it can shed light on how cancer manifests and progresses in all of us. In 2022, RRP continued to make history with a record of "firsts." These achievements included:
• Receiving a $2M multi-institution grant from the Chan Zuckerberg Initiative (CZI) to support a four-year research project. This collaborative effort will be co-led by RRP and Drs. Alex Bick from Vanderbilt University, Anupriya Agarwal from OHSU and Esther Obeng from St. Jude's.

• Launching the RUNX1 Patient Data Hub, which aggregates hard-to-collect patient information that will support new discoveries.

• Delivering our 2022 clinical webinar series, Hereditary Hematologic Malignancies—Not That Rare, which reached over 1,000 scientists, clinicians, nurses and genetic counselors.

• Holding an in-person patient meeting in Princeton, New Jersey, with over 30 patients and family members, and expanding our scientific conference in-person attendees to close to 100 individuals.
RRP is making making history across the research continuum. After just five years of grantmaking, RRP-funded investigators are on track to launch the very first RUNX1-FPD clinical trial in 2023. This ground-breaking study will test whether the drug imatinib can raise RUNX1 levels back to normal—to the same levels found in individuals without RUNX1 mutations. The idea is that by using a drug that can increase RUNX1 activity, platelet numbers and platelet function should improve, and reducing blood cancer risk. Additionally, since imatinib is a systemic treatment, it may have an impact on many parts of the body, not just the blood system, potentially reversing other signs and symptoms related to the disease.
These historical achievements are just the beginning of an upwards trajectory toward cancer prevention for those at greatest risk of developing blood cancer. With the ongoing support of our community, we are determined to continue to make inroads and fuel discovery. RRP hopes to create a world without blood cancer. This goal is a lofty one, but as we know, transformative breakthroughs start with an unwavering dedication to a grand idea. So, I ask that you join our efforts and help us prevent cancer.
Sincerely,
Katrin Ericson, Ph.D.
President & Executive Director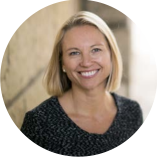 Read the full RUNX1 Research Program – 2022 Impact Report here!
Donate now!
www.runx1-fpd.org
(916) 212-0410
Director of Development : Alex Gonzalez
Mission
To improve the quality of life and prevent cancer in patients with RUNX1-FPD. We do this by promoting awareness and funding world-class collaborative research with an empowered patient community.
Begin to Build a Relationship
We know you care about where your money goes and how it is used. Connect with this organization's leadership in order to begin to build this important relationship. Your email will be sent directly to this organization's Director of Development and/or Executive Director.
Before we started the RUNX1 Research Program, we didn't know of anyone else having RUNX1-FPD beyond our family – but we knew others like us were out there, waiting to be found. Over the past six years, we've had over 300 patients join our community from across the world, and we know there are so many more. We are proud that RRP has granted over $11M to support 31 research projects towards finding a cure to benefit all our families.
Stop Cancer in Its Tracks
As part of their mission to stop cancer in its tracks, all donations to the RUNX1 Research Program fund cancer prevention initiatives – a mission that has never been more important. Medical professionals predict that, in the next year, cancer will become the number one cause of death in the United States. Your donations to the RUNX1 Research Program will fund research at the forefront of cancer detection and intervention. By studying the earliest signs of cancer today, we can prevent a fatal diagnosis tomorrow.
Key Supporters
Tim and Monica Babich
Alex's Lemonade Stand Foundation
The Edward P. Evans Foundation
Leukemia & Lymphoma Society
Mark Foundation for Cancer Research
NeoGenomics