Threads of Time & Place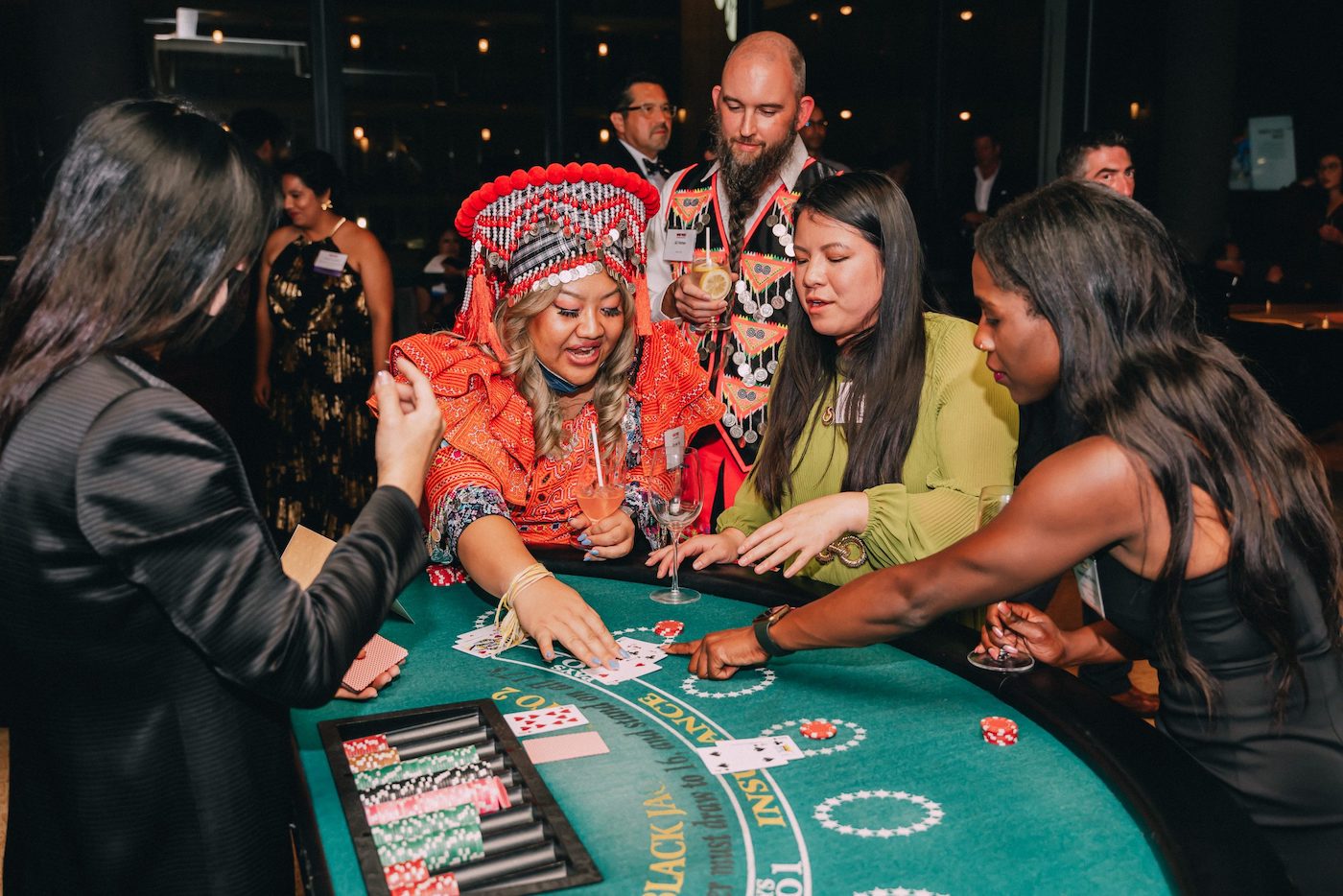 Wu Yee Children's Services Presents the 2023 Visionary Dinner and Gala: Stories Across Time. Uniting Communities for Brighter Futures.
Wu Yee Children's Services, a grassroots, city-wide nonprofit committed to supporting children and families in San Francisco, is thrilled to announce its highly anticipated third annual Visionary Dinner and Gala, taking place on Saturday, October 21, 2023. This remarkable event invites the community to join hands in making a profound impact on the lives of children aged 0-5, ensuring that no child falls through the cracks and that every young mind flourishes with love, education, and opportunity.
The Visionary Dinner and Gala, known for its exciting atmosphere and commitment to raising funds for our youngest citizens, promises an evening filled with food, music, fun, and the spirit of giving. This special occasion is an opportunity for supporters to come together and champion the well-being of children and their families.
The event will commence with an enchanting piano benefit. Priced at $2500 per seat, this exclusive experience will treat attendees to captivating performances by world-class pianists Chris and Michelle Kuo of Two Piano Journey, providing an enchanting backdrop for an unforgettable evening. The benefit will be followed by a sumptuous dinner by esteemed chef George Chen of 8 Tables.
Following the piano benefit, the gala will transform into a lively celebration. Tickets priced at $275 each will grant access to an exciting array of activities, including thrilling casino games, raffles, music, and delectable food. It's an opportunity for the entire community to come together, have fun, and support Wu Yee Children's Services in their dedication to ensuring the well-being and success of our children.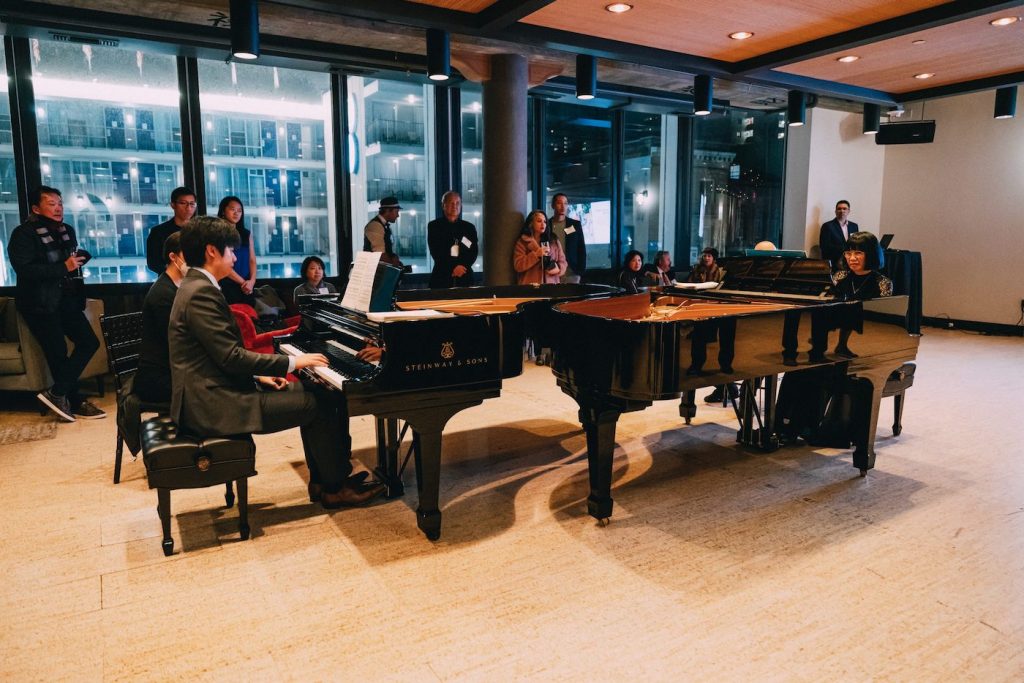 The Visionary Dinner and Gala not only promises an evening of joy but also presents an opportunity for attendees to make a tangible difference in the lives of children aged 0-5 and their families. Funds raised during this remarkable event will directly support crucial programs and resources aimed at providing comprehensive early childhood education, family support services, and initiatives for health and well-being.
Your support is instrumental in unlocking each child's potential. Together, we can ensure that no child is left behind and that every child receives the foundation they need to thrive.
Join us on Saturday, October 21, 2023, as we come together as a community to create brighter futures for our children. The Visionary Dinner and Gala promises an evening of compassion, entertainment, and community spirit. Corporate sponsorship packages are available at wuyee.org/sponsors or secure your tickets today at wuyee.org/events. Limited availability.
For more information about Wu Yee Children's Services and the Visionary Dinner and Gala, please visit wuyee.org or contact Director of Advancement, Virginia Cheung at virginia.cheung@wuyee.org.
About Wu Yee Children's Services:
Wu Yee Children's Services is a grassroots nonprofit organization dedicated to providing high-quality early education, family support, and health services to children and families in need. With a deep commitment to community well-being, Wu Yee Children's Services strives to ensure that every child receives the support they deserve to thrive and succeed. For more information, please visit wuyee.org.
Donate now!
www.wuyee.org
(415) 913-7463
Director of Advancement: Virginia Cheung
Mission
To create opportunities for children to be healthy, for families to thrive and for communities to be strong.
Begin to Build a Relationship
We know you care about where your money goes and how it is used. Connect with this organization's leadership in order to begin to build this important relationship. Your email will be sent directly to this organization's Director of Development and/or Executive Director.
I was in the pilot program of Head Start in Sunnydale and I personally know the benefits. I was excited for kindergarten and I wasn't afraid of starting school. I could count, line up, and was ready to learn when I got there. Those positive early experiences definitely set me up for a successful academic life. Sunnydale is one of many San Francisco neighborhoods Wu Yee serves with Head Start and Early Head Start. Now as part of the leadership team at Wu Yee, I couldn't be more proud to continue the work that I so benefitted from.
Every Child Deserves the Best Start
In San Francisco, 32% of children live below the federal poverty line and roughly 17% live in destitution. During the COVID-19 pandemic, quality of life has deteriorated for these children, and they need your help. By donating to Wu Yee Children's Services, you are supporting the physical, emotional, and intellectual security of San Francisco's youngest residents. Your support ensures that children are well fed, that they have safe daycares to attend while their parents are at work, and that they have access to Head Start education. Join the Wu Yee supporters list today to make a difference.
Key Supporters
Mimi and Peter Haas Fund
SoMa Equity Partners
Katrina Lake and John Clifford
The Mental Wellness Foundation, Inc.
Bella Vista Foundation
Bainum Family Foundation
Buck Gee and Mary Hackenbracht
Morris Stulsaft Foundation
Federal Home Loan Bank of San Francisco
Bank of the West
Yiheng Capital, LLC
Wells Fargo Foundation
Cindy and Gary Yang
Martin Building Company
Google, Inc.
Le Beau Nob Hill Market
Kasem Saengsawang and Iing Chatterjee
Michelle Chen Kuo & Christopher Kuo
Nonstop Wellness
Ashbury Children's Foundation
Vic and Adeline Cheung
Katherine and James Lau
Jim Chappell
Portsmouth Plaza Parking Corporation