Project Aims to Bring All Veterans Home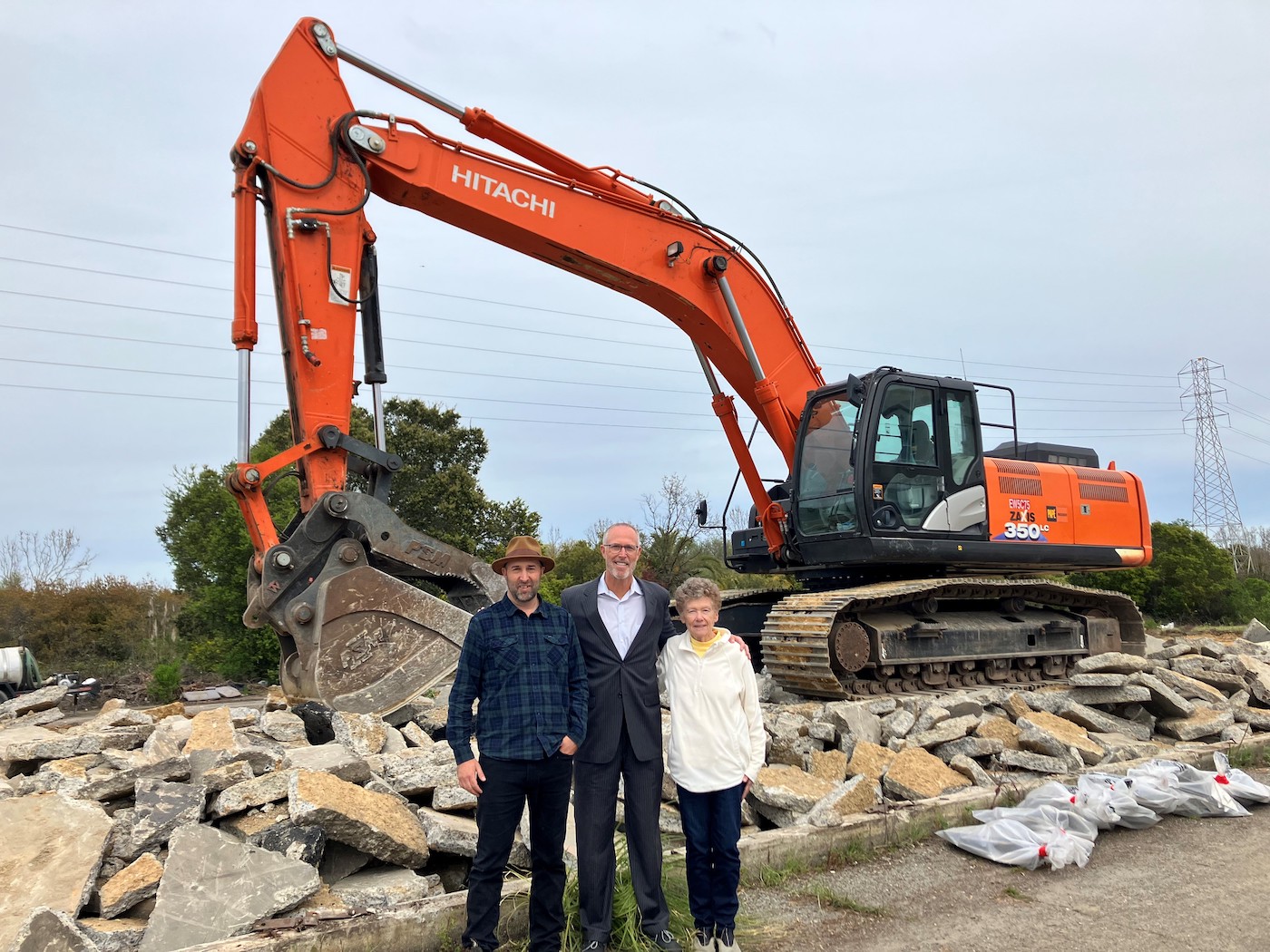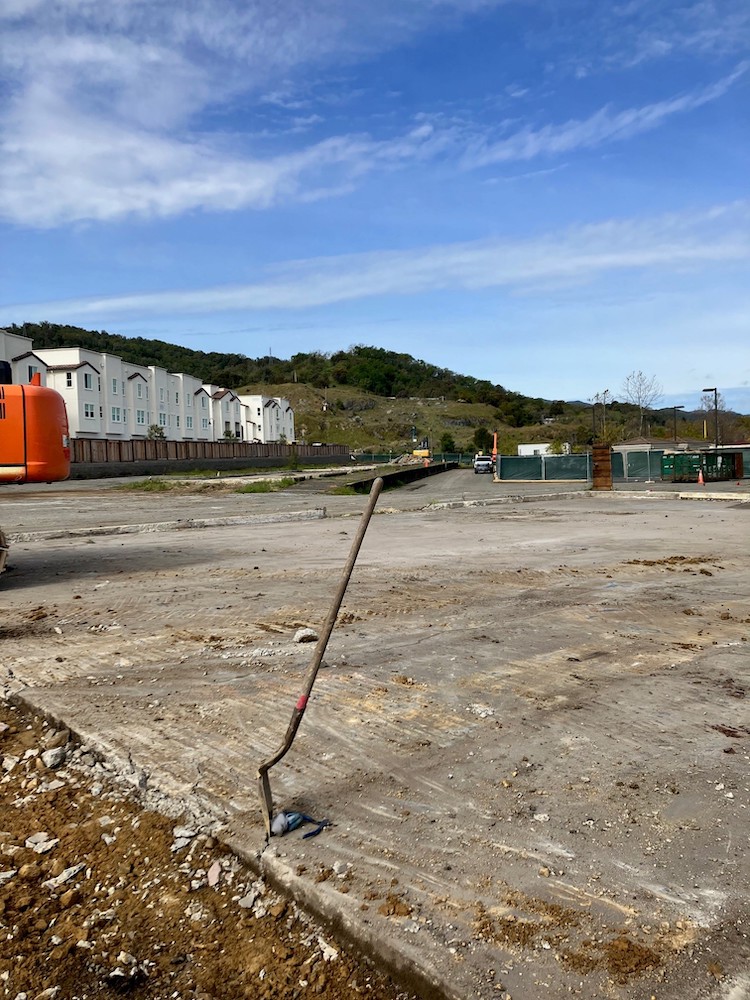 Summer opens with a clear path to ending veteran homelessness in Marin County! Crews demolished old warehouses this spring and site work continues to make way for 24 apartments in Novato for unhoused veterans.
Thanks to the Weinreb-Pilecki-Segal Family Fund, all gifts to support the project will be matched through July 4. Help bring all our veterans home when you give online at hbofm.org/donate or by check to Homeward Bound of Marin, 1385 N. Hamilton Parkway, Novato, CA 94949.
"We've been laying the pieces in place for this important project for almost two years," says Mary Kay Sweeney, Co-Chief Executive Officer at Homeward Bound of Marin. "It's a joy and a relief to see the site clear to finally get started."
Based on knowledge of veterans in Marin, the program will accommodate all former service members who need stable housing. Marin County would be the second in California to achieve this success.
"Veterans deserve quality care following military service. Supportive housing is a vital part of that. I'm grateful for Homeward Bound of Marin for leading this project to end veteran homelessness in our community," says Congressman Jared Huffman, who visited the site to see demolition in progress.
The new veterans community is expected to open in Winter 2024. It represents the first phase of development for the 2.7-acre site. A later phase will add 26 units for families and adults transitioning into the workforce, plus a manufacturing bakery and other space for Homeward Bound's social enterprise businesses.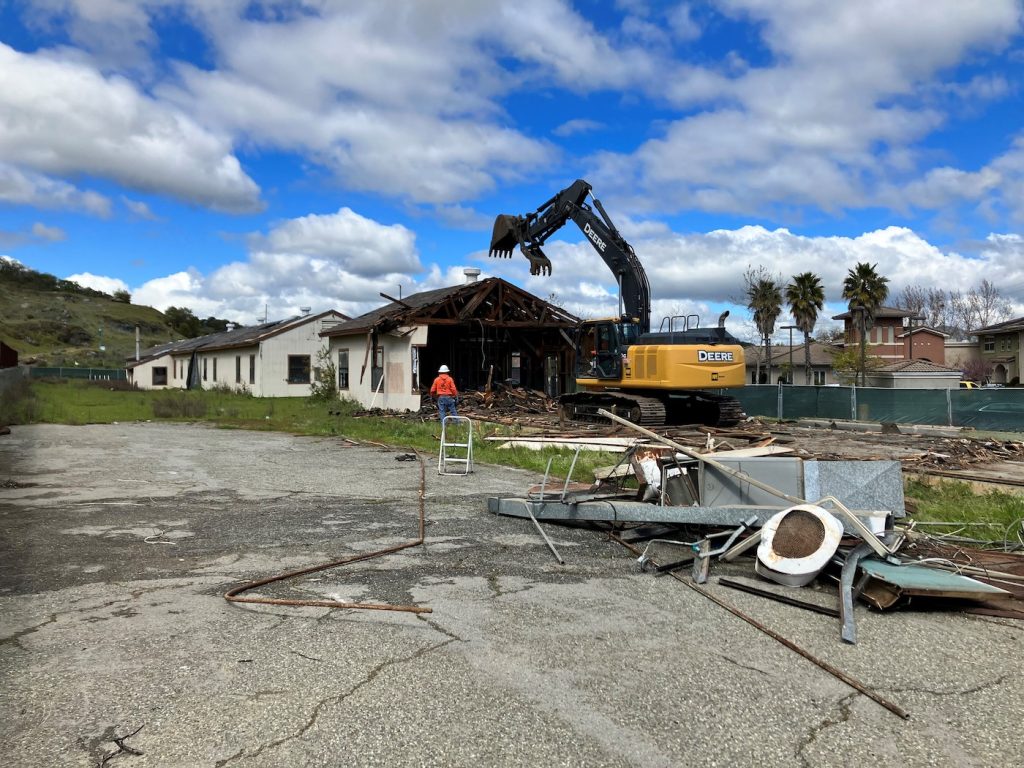 Homeward Bound has served veterans throughout its 49-year history, with 54 veterans participating in its shelter and supportive housing programs last year. A partnership with the U.S. Department of Veterans Affairs reserves 12 beds for former service members at the New Beginnings Center shelter.
Important seed funding for the veterans housing includes a $4 million allocation in the California state budget; $3 million from the state's Veterans Housing and Homelessness Prevention Program; $2 million from the County of Marin, and $2.2 million from Marin Community Foundation.
The project also has received a federal budget allocation of $750,000 and a $400,000 grant from The Home Depot Foundation in addition to generous grants and contributions from community supporters.
Donate now!
www.hbofm.org
(415) 382-3363 x216
Development Director: Corry Kanzenberg
Mission
Our mission of "opening doors to safety, dignity, hope and independence" is coupled with a vision that "everyone deserves a place to call home." Founded with a single family shelter in 1974, Homeward Bound has evolved to become a leading force in ending homelessness in Marin County. Services include counseling, job training, and workshops on parenting, credit repair, money management and other life skills. Fresh Starts Culinary Academy forms the heart of our training program and ties closely to our social enterprise ventures.
Begin to Build a Relationship
We know you care about where your money goes and how it is used. Connect with this organization's leadership in order to begin to build this important relationship. Your email will be sent directly to this organization's Director of Development and/or Executive Director.
My mom worked three jobs and we often counted on food banks. I always worked in restaurants since I was a teenager. Even when my husband and I had our own business, it helped stretch the budget with our kids. When the wildfires happened, everything shut down – my job disappeared. It was my chance to go to Fresh Starts Culinary Academy at Homeward Bound, which I knew about but I never had the time. Even though I had a lot of experience, there was so much that I gained. It was life-changing for me.
Help Open Homes for Heroes
Building new apartments for 24 unhoused veterans in Novato is the latest campaign by Homeward Bound of Marin in its quest to end homelessness in Marin County.
That goal has never been more urgent, with the National Library of Medicine noting the average lifespan of an unhoused person is 17.5 years shorter than that of the general population.
"It just got to be real hard," says Andrew, a veteran who received help from the organization. "If Homeward Bound wasn't there, I probably wouldn't be here anymore."
With a gift of $1,860, you can provide a month of accommodation and support for a veteran, senior, or other individual facing the crisis of homelessness.
Your gift of $25,000 helps complete the new housing for veterans, with naming rights for one of 24 apartments scheduled to open in 2024.
Your gift of $1,000,000 includes the exclusive opportunity to name the veterans building.
Key Supporters
BioMarin Pharmaceutical
Built for Zero
Catalyst Kitchens
Chef John Ash
Chef Heidi Krahling
Chef Joanne Weir
County of Marin
Disabled American Veterans
Charitable Service Trust
Dominican Sisters of San Rafael
Sammy Hagar
Harbor Point Charitable Foundation
The Hellman Foundation
The Jacques Pépin Foundation
Kiosk
Marin Charitable
Marin Community Foundation
Peter E. Haas Jr. Family Fund
REDF
Tamalpais Pacific
Valley Oak Wealth Management