JBAY Launches Campaign to Fund Second Year of Critical Needs and Opportunity Fund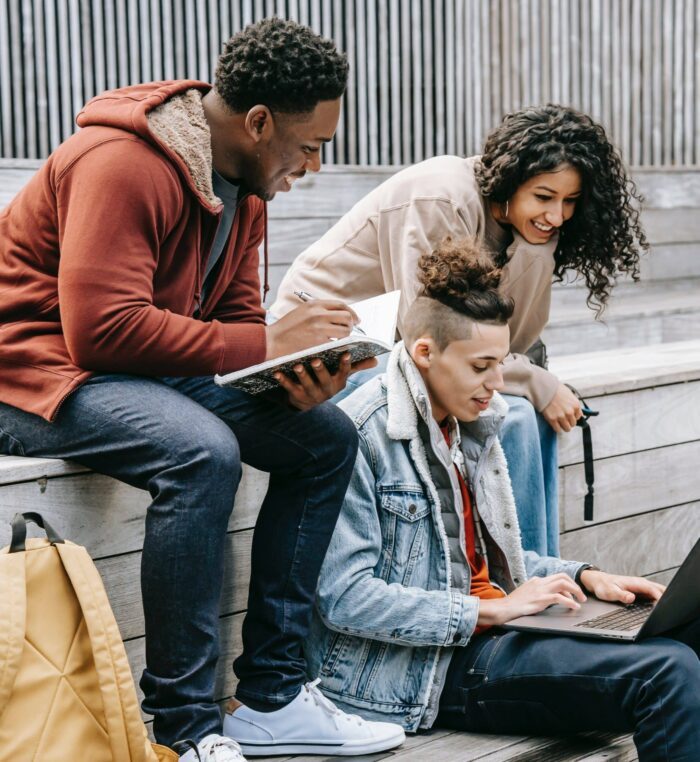 JBAY is closing in on its first year of the Critical Needs and Opportunity Fund and one thing is clear: it has helped a lot of young people! Over 1,600 to be exact.
This Spring, JBAY is launching a fundraising campaign to continue the program for the 2023-24 year. Our goal is to raise $400,000, which will be provided directly to youth in California who have been in foster care or experienced homelessness.
A full 100% of the funds go to young people; all administrative fees are underwritten by the JBAY Board of Directors.
JBAY created the Critical Needs and Opportunity Fund because we know youth who have been in foster care or homelessness often don't have many people to ask for financial assistance when a need emerges.
That was the case for Eliza Aguilar, a student at Diablo Valley College who needed just $147 for gas to transport herself to and from the doctor after a brain surgery, which successfully removed a tumor from her pituitary gland.
It was also the case for Imani Gordon, a student at Contra Costa College who received $200 from the Burton Critical Needs and Opportunity Fund to help him obtain school supplies as a game design major.
Eliza and Imani are two of over 1,600 young people who were assisted by the Critical Needs and Opportunity Fund. Each of these young people have a unique story and each of them have a dream. JBAY is proud to be working closely with our 76 community partners to play a part in helping young people achieve these dreams.
Every week, we hear from these community partners about the difference these small, easily accessible levels of financial support make to young people.
According to Brittany Delany from the Los Angeles Community College, "We're grateful to be part of this program. These funds are critical in helping meet an emergency need for a student. Whether it's a sudden car repair or an internet or mobile phone bill, students benefit in accessing this support. It helps students stay enrolled and focused on their education or career path."
Throughout May, JBAY will be working to raise money for this important program. Stay tuned as we share stories through a range of strategies to get the word out about this important program.
To learn more about how the Critical Needs and Opportunity Fund is helping young people, read the profiles of seven amazing young people. Please consider donating today.
Donate now!
www.jbay.org
(415) 348-0011
Development Associate: Jeffrey Lee
Mission
John Burton Advocates for Youth improves the quality of life for youth in California who have been in foster care or homeless by advocating for better laws, training communities to strengthen local practices and conducting research to inform policy solutions.
Begin to Build a Relationship
We know you care about where your money goes and how it is used. Connect with this organization's leadership in order to begin to build this important relationship. Your email will be sent directly to this organization's Director of Development and/or Executive Director.
I am very grateful to have access to a foster youth program at UC Berkeley, which helps me stay on track, even when times get tough. Thanks to JBAY, foster youth across California will receive more of the support we need.
John Burton Turns 90, Celebrate His Legacy
JBAY is launching a tribute fund in honor of the legacy of John Burton, who dedicated his life to serving those most in need. In the short term, the fund will be used to give foster youth, who were hurt financially by the pandemic, the resources to get back on track, including helping them attain a college degree. Through JBAY's legislative efforts, the amount of foster youth enrolled in community college has skyrocketed from 26,000 five years ago to 42,000 today.
"Let's not lose faith; positive change is happening every day," says Amy Lemley, JBAY's executive director. "We are launching the most vulnerable young people into an economy where they are going to create a life for themselves."
Key Supporters
Alice Suet Yee Barkley
Angell Foundation
Bluebird Legacy
Carmen and Greg Castro-Franceschi
Carrie Estelle Doheny Foundation
College Futures Foundation
Conrad N. Hilton Foundation
Donna and Greg Lucas
First Republic Bank
Help for Children
Kaiser Permanente
Melanie and Larry Blum
National Center for Youth Law
Pat and Jerome Dodson
Pinpoint Foundation
Rick Mariano and Katherine Feinstein
Stupski Foundation
Silicon Valley Community Foundation
Tahbazof Family Foundation
The Harry and Jeanette Weinberg
Foundation
Thomas and Salma Haider
Tipping Point Community
United Ways California
Walter S. Johnson Foundation