Wu Yee Children's Services Celebrates Lunar New Year and Black History Month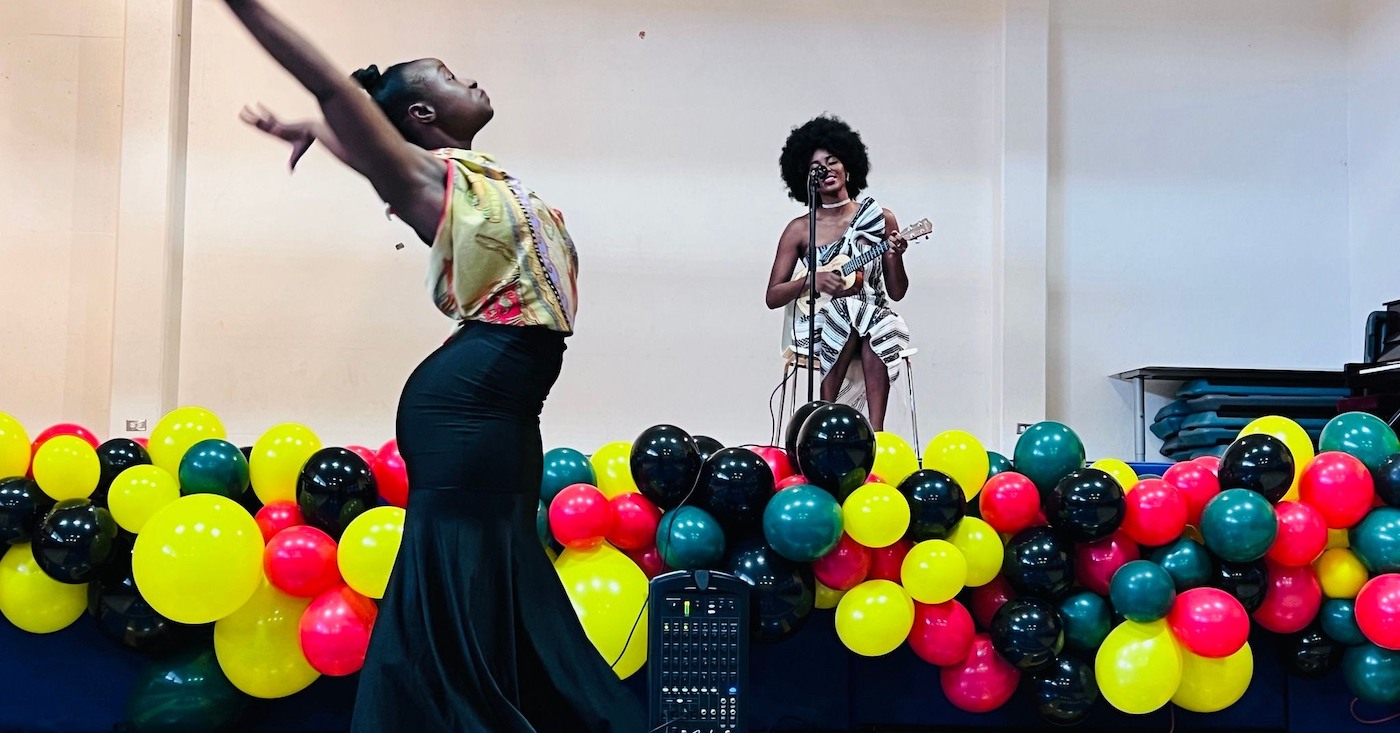 In January and February, Wu Yee celebrated the Lunar New Year and Black History Month in San Francisco! Wu Yee has twelve early development centers and two family resource hubs serving over 5,000 children across San Francisco. Its wide range of services include child care, resource connections, small business development for family-owned child care and much more. Wu Yee believes in deep family and community engagement that strengthens and connects a diverse, resilient community around our children. Here's a showcase of the diverse celebrations from our vibrant neighborhoods.
Did you know? The Bayview is a historically African American neighborhood in San Francisco. There has been significant art and culture present in the neighborhood and it is designated as an African American Arts and Cultural district. Every year, there are a variety of events celebrating history, community, and solidarity.
Bayview Lunar New Year/Black History Month Celebration at the Bayview YMCA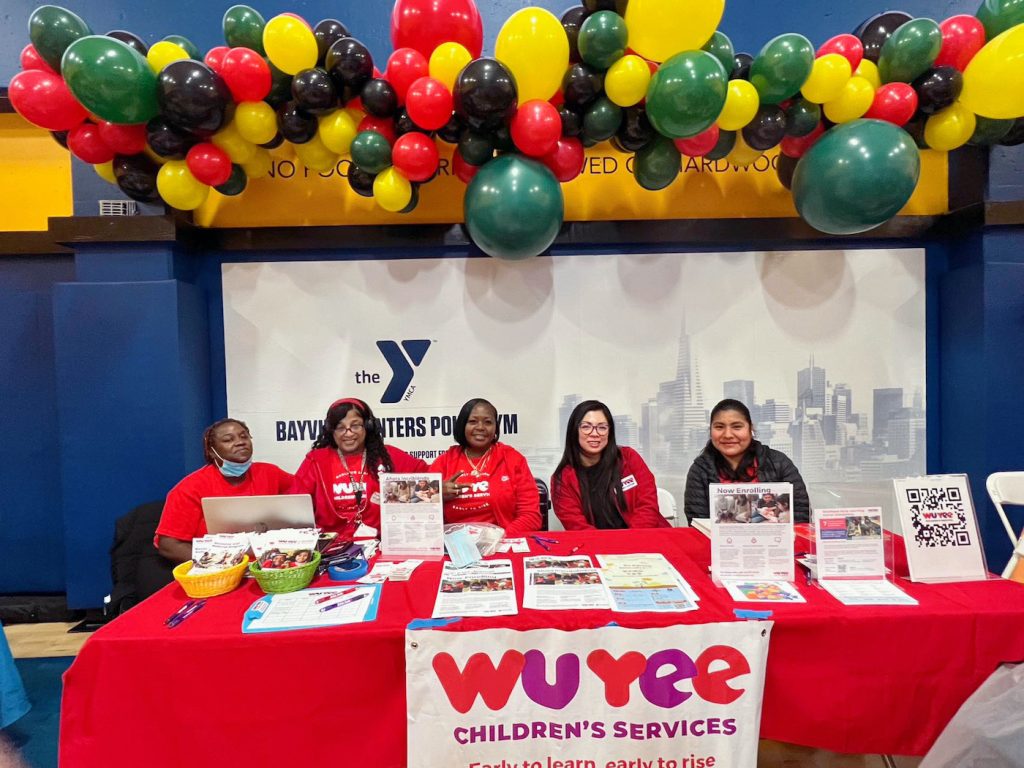 Bayview community members gathered for an event featuring food, music, cultural performances, and games celebrating Black History Month and the Year of the Rabbit. Wu Yee's Bayview Early Learning Center located at the Bayview YMCA opened in 2013 and provides Head Start services for 20 preschoolers.
Black History Parade and Community Party at the Southeast Community Center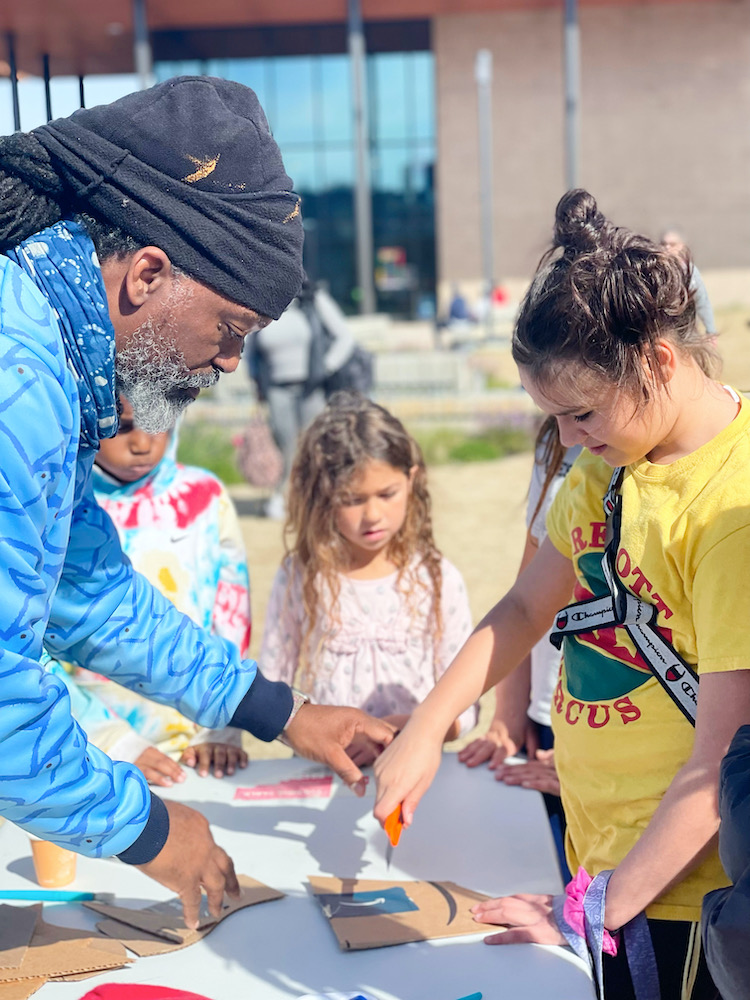 Wu Yee hosted children's activities at the Southeast Community Center including art with local artist Malik Seneferu, a read-aloud and book giveaway with local author Crystal Hawkins of Black Girl Brown Girl Books, plus bubbles, blocks, and sand play. Wu Yee's Southeast Early Learning Center relocated to the Southeast Community Center in August 2022 and serves 40 infants, toddlers, and preschoolers in the beautiful new space.
District 10 Black History Month and Lunar New Year event at the Visitacion Valley Greenway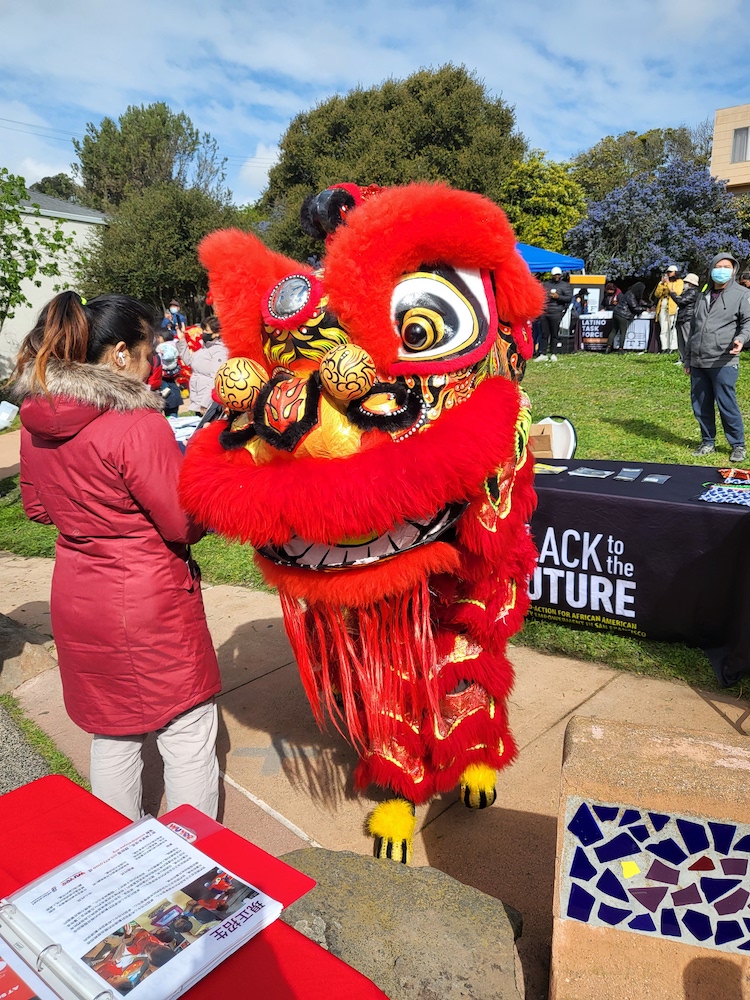 Wu Yee's outreach team joined the 2nd Annual District 10 Visitacion Valley Black History Month and Lunar New Year Celebration at the Visitacion Valley Greenway.
Visit our Facebook page for more photos from the events.
New Beginnings Community Festival at Wu Yee's Kirkwood Early Learning Center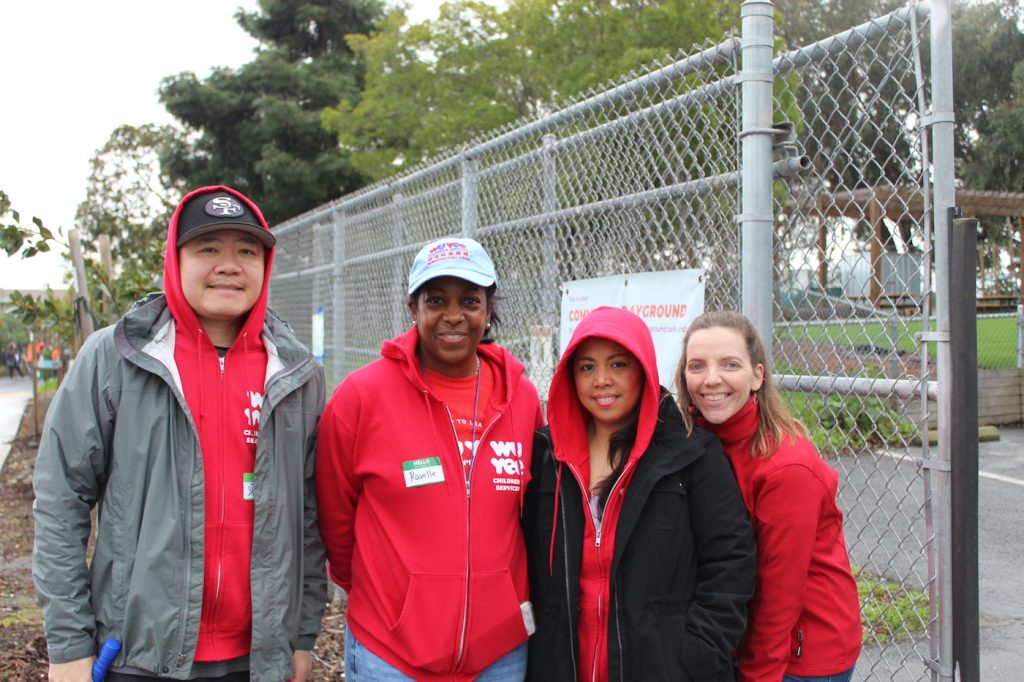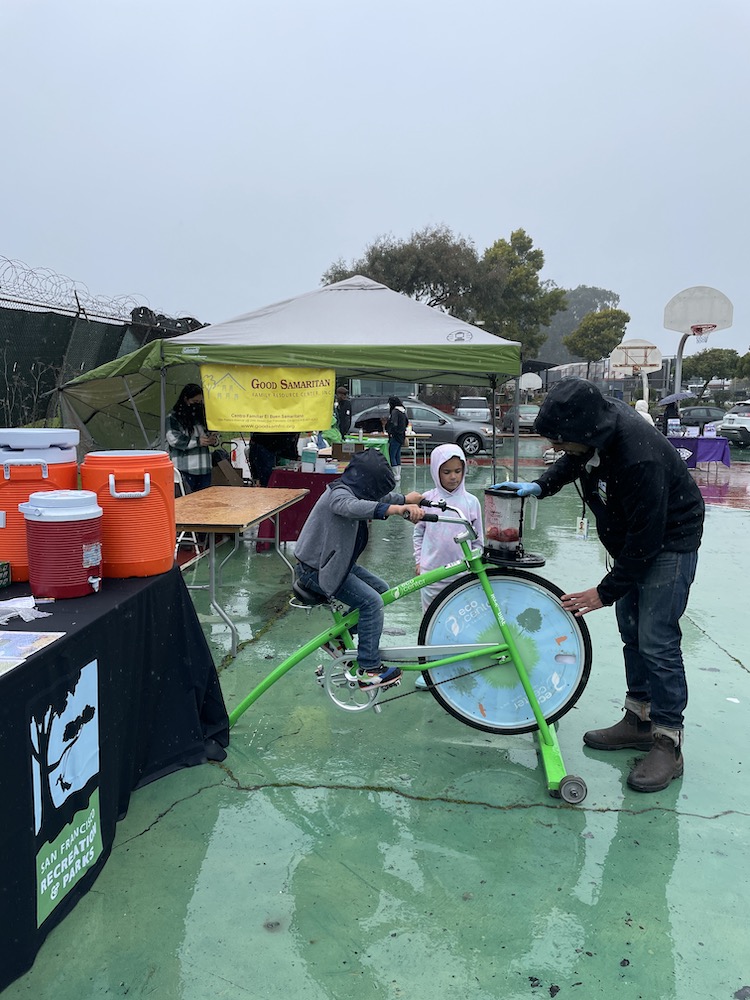 Wu Yee Children's Services and Friends of the Urban Forest hosted the New Beginnings Community Festival at our Kirkwood Early Learning Center and Earl Street in early February. Despite the rain, we had a great showing of community partners and organizations sharing resources with Bayview Hunters Point neighbors and families from across the city. Check out our Facebook page for more photos. Our Kirkwood center serves 39 infants, toddlers, and preschoolers in the Hunters Point neighborhood.
Chinatown Community Street Fair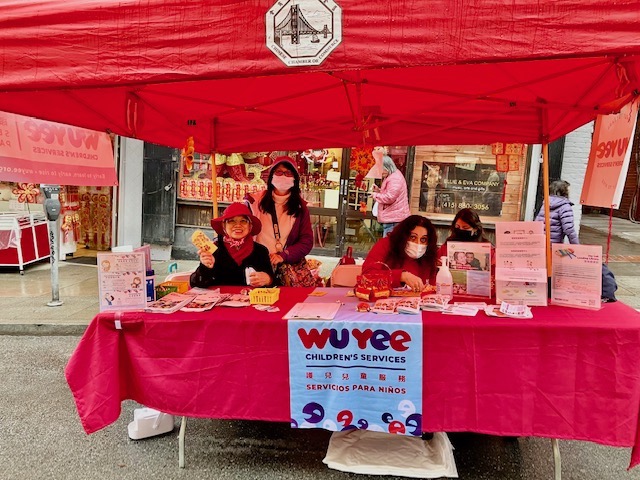 Wu Yee's outreach team had a nice surprise at the Chinatown Community Street Fair, where one of our founding mothers stopped by for a visit! We're so grateful for their vision and that we're still serving the community today.
Chinatown Community Baby Shower: Creating Bright Futures for Babies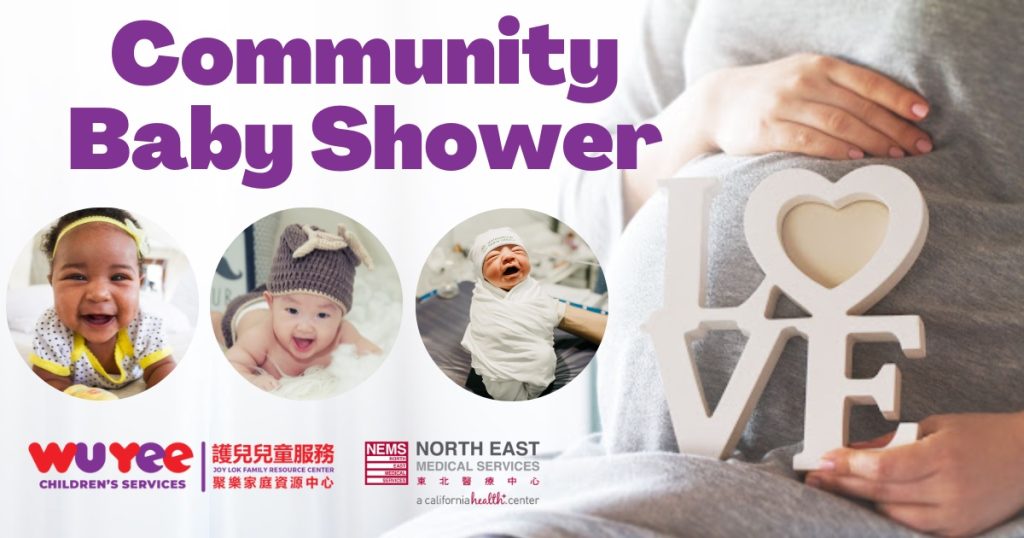 The cost of basic necessities for a newborn can be upwards of $4,000 during their first year. Wu Yee's Joy Lok Family Resource Center has partnered with Northeast Medical Services (NEMS) to provide newborn necessities so that families have one less thing to worry about as they welcome their new baby. Support our community baby shower campaign today!
Bridge to Preschool at the Bayview Hub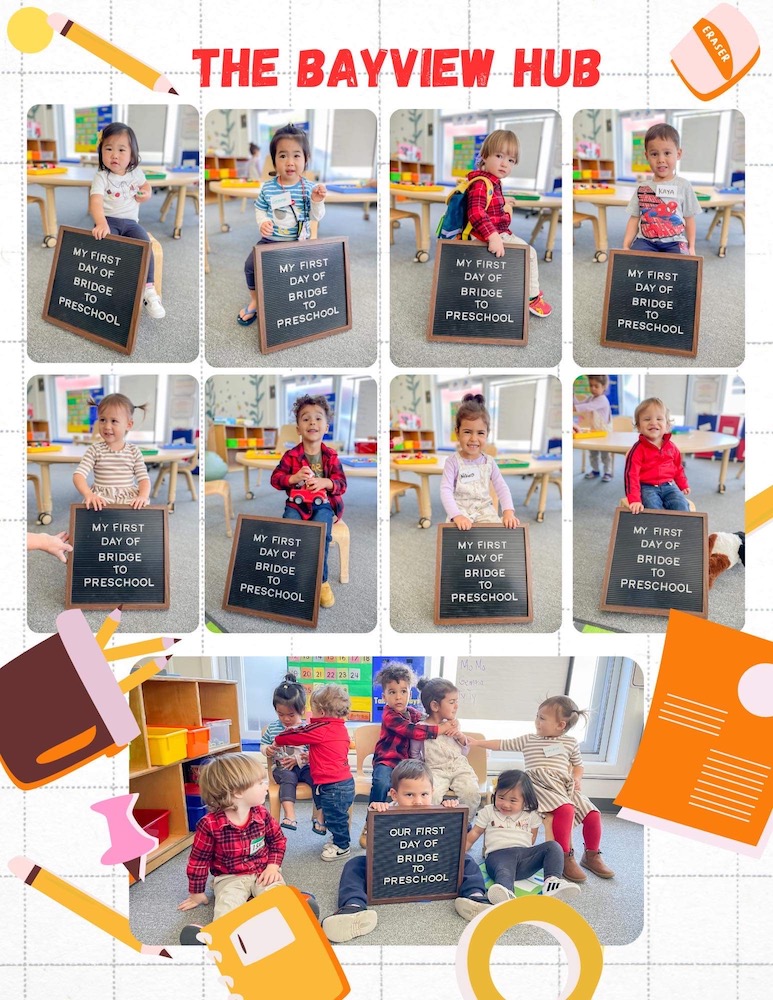 Wu Yee's Bayview Community Hub offers playgroups, classes, and activities for families with young children. In partnership with the Primary School, the Hub is hosting Bridge to Preschool, an 8-week series with weekly in-person parent + child groups, and virtual parent discussion groups for parents and kids to get preschool ready. Here's the inaugural class celebrating their first day!
Founder, Friends & Family Reunion Event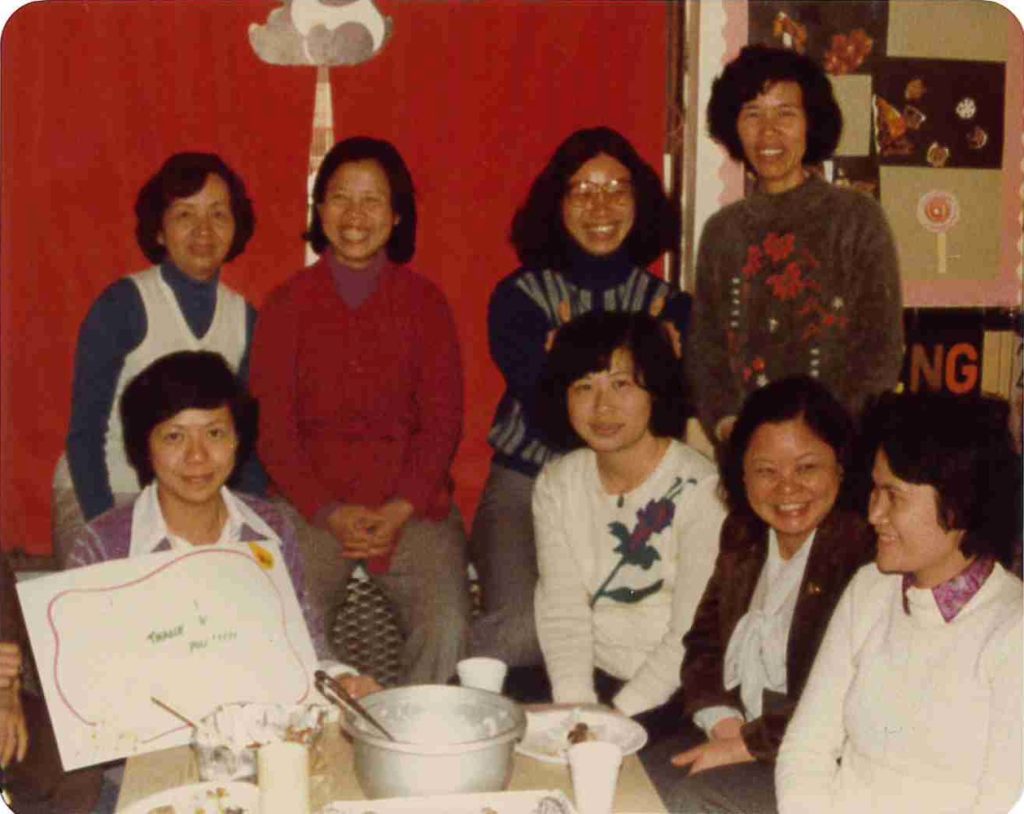 We will be hosting our annual Founder, Friends, and Family Event on Friday, May 19th. We invite our community to join us at Dimsum Corner for a luncheon and a chance to reflect on our origins, our work, and the legacy of Asian American Pacific Islander Heritage Month! For a look at last year's virtual event, check out the event recording and interviews with our founders on our blog.
Please contact events@wuyee.org if you would like to attend. This event is open to all members of our community.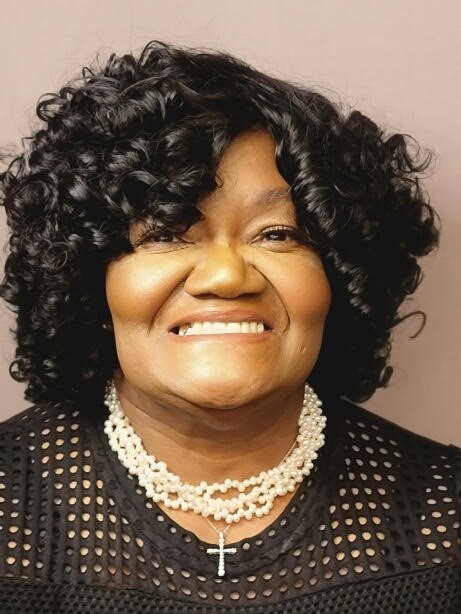 Welcoming Easter Calvit, Director of Family and Community Services
We are thrilled to welcome Easter Calvit to Wu Yee's Leadership Team. As Director of Family and Community Services, Easter will oversee our Resource & Referral, Subsidies, Provider Services, and Joy Lok Family Resource Center, and joins Wu Yee with extensive experience in nonprofit management. Please join us in welcoming Easter, and read more about her experience and the rest of our Senior Leadership Team on our website.
Community Fundraising Opportunities: We are excited to announce that we are a Cole Hardware community partner. Support us by mentioning Wu Yee Children's Services anytime you shop at any Cole location. All purchases made will result in a 10% year-end dividend to support San Francisco's children and families that need it most!
Donate now!
www.wuyee.org
(415) 913-7463
Director of Advancement: Virginia Cheung
Mission
To create opportunities for children to be healthy, for families to thrive and for communities to be strong.
Begin to Build a Relationship
We know you care about where your money goes and how it is used. Connect with this organization's leadership in order to begin to build this important relationship. Your email will be sent directly to this organization's Director of Development and/or Executive Director.
I was in the pilot program of Head Start in Sunnydale and I personally know the benefits. I was excited for kindergarten and I wasn't afraid of starting school. I could count, line up, and was ready to learn when I got there. Those positive early experiences definitely set me up for a successful academic life. Sunnydale is one of many San Francisco neighborhoods Wu Yee serves with Head Start and Early Head Start. Now as part of the leadership team at Wu Yee, I couldn't be more proud to continue the work that I so benefitted from.
Every Child Deserves the Best Start
In San Francisco, 32% of children live below the federal poverty line and roughly 17% live in destitution. During the COVID-19 pandemic, quality of life has deteriorated for these children, and they need your help. By donating to Wu Yee Children's Services, you are supporting the physical, emotional, and intellectual security of San Francisco's youngest residents. Your support ensures that children are well fed, that they have safe daycares to attend while their parents are at work, and that they have access to Head Start education. Join the Wu Yee supporters list today to make a difference.
Key Supporters
Mimi and Peter Haas Fund
SoMa Equity Partners
Katrina Lake and John Clifford
The Mental Wellness Foundation, Inc.
Bella Vista Foundation
Bainum Family Foundation
Buck Gee and Mary Hackenbracht
Morris Stulsaft Foundation
Federal Home Loan Bank of San Francisco
Bank of the West
Yiheng Capital, LLC
Wells Fargo Foundation
Cindy and Gary Yang
Martin Building Company
Google, Inc.
Le Beau Nob Hill Market
Kasem Saengsawang and Iing Chatterjee
Michelle Chen Kuo & Christopher Kuo
Nonstop Wellness
Ashbury Children's Foundation
Vic and Adeline Cheung
Katherine and James Lau
Jim Chappell
Portsmouth Plaza Parking Corporation