Raphael House's Legendary Gala Returns!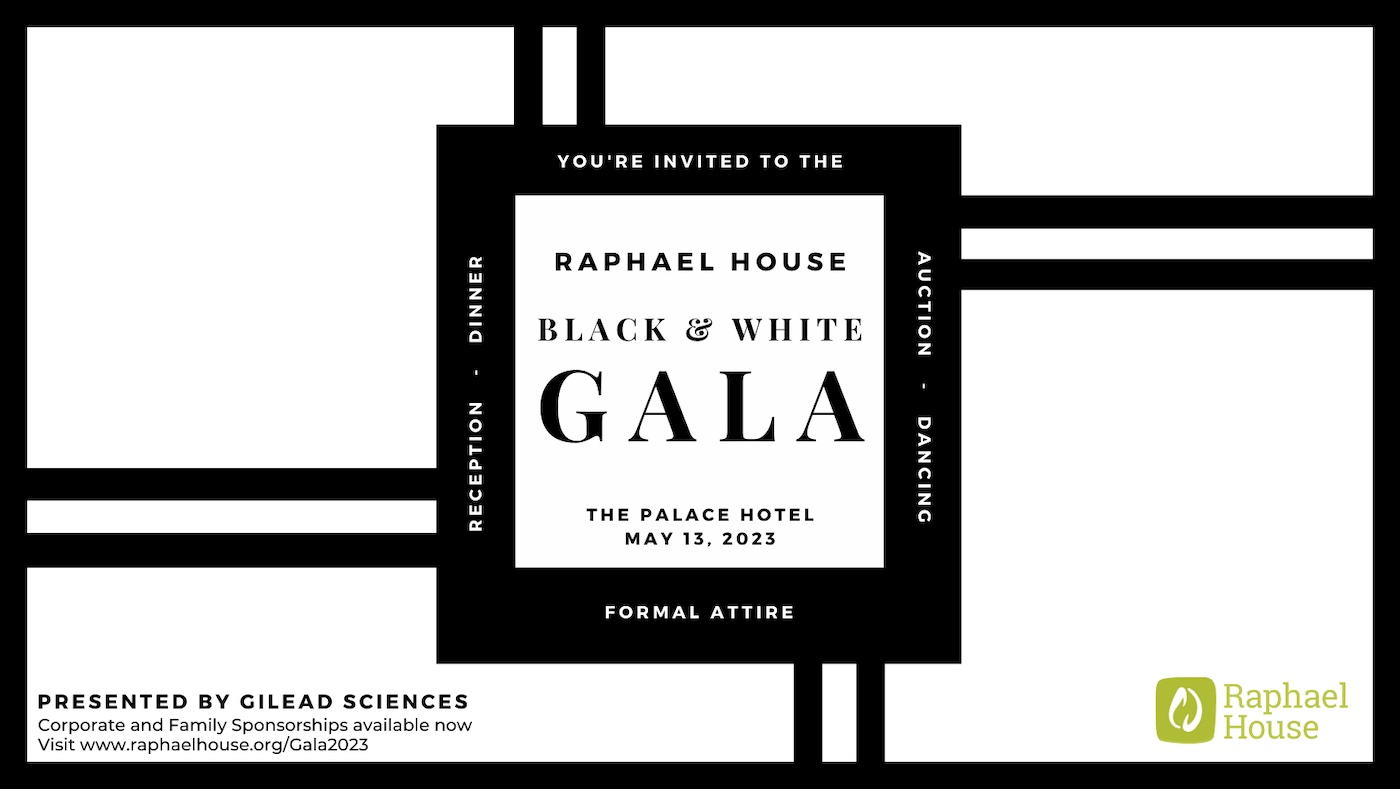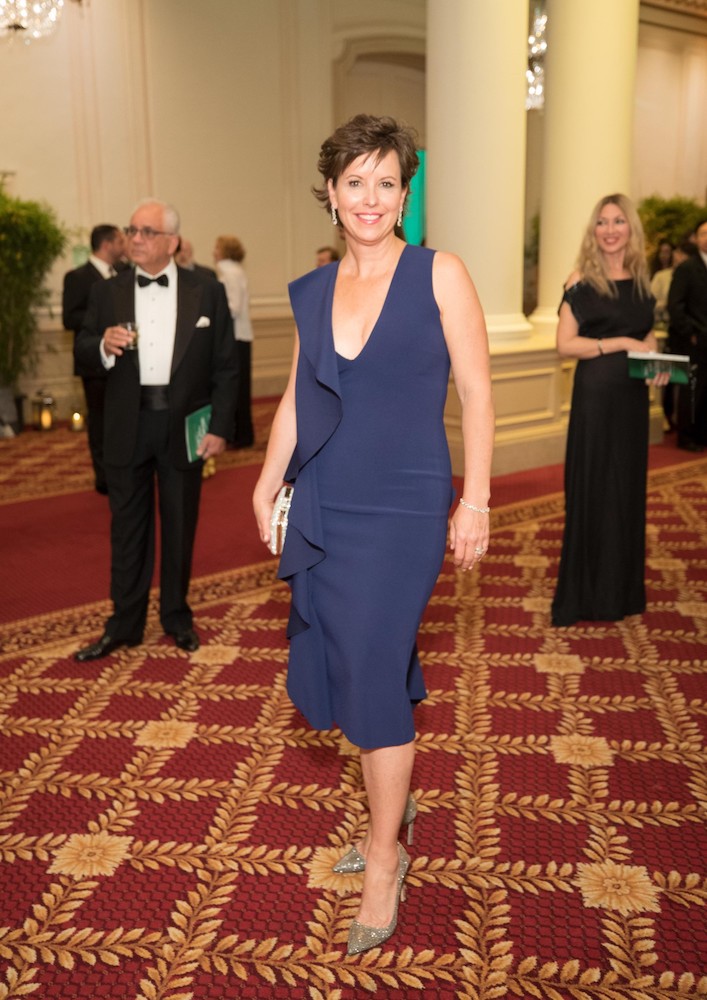 Spend the evening of Saturday, May 13th, with your community to help Bay Area families experiencing homelessness at the beautiful Palace Hotel. Enjoy delicious food and wines, exclusive auction packages, and dance the night away at the lively afterparty. All funds raised support Raphael House's residential shelter and comprehensive support programs that help transform the lives of parents and children in San Francisco.
This annual gala is the largest fundraiser of the year for Raphael House. It helps support their mission to provide customized programs to all of the parents and children they serve. With your donations, they will continue to provide Bay Area families with the housing and long-term
solutions they need to achieve stability. This past year, 94% of Raphael House families transitioned from their residential shelter to stable housing. As a privately funded organization, this achievement wouldn't be possible without the support of you, our community! Please visit raphaelhouse.org/gala2023 to sponsor and learn more about this fantastic opportunity.
● Social Media: Instagram, Facebook, LinkedIn
● Past Galas: 2019
● Event Websites: Raphael House + GreaterGiving
Donate now!
www.raphaelhouse.org
(415) 345-7266
Director of Development: Nora Niesen
Mission
The mission of Raphael House is to help low-income families and families experiencing homelessness strengthen family bonds by achieving stable housing and financial independence.
Begin to Build a Relationship
We know you care about where your money goes and how it is used. Connect with this organization's leadership in order to begin to build this important relationship. Your email will be sent directly to this organization's Director of Development and/or Executive Director.
When I got to Raphael House, it just felt like a relief, like here we go, we're on to the next step. Coming to Raphael House was the best thing I did because not only did your staff help us find housing, but they fed us. There were times before when we didn't know where our next meal was going to come from. You always find a way to help a family regardless of circumstances.
Be a Part of This Small but Mighty Community Fighting Homelessness
Over the next year, Raphael House is seeking $250,000 to increase its shelter and operational capacity in response to rising levels of need. Key to this growth are sustainable investments that help fund programs aimed at preventing family homelessness and moving families into stable housing.
• The Financial Assistance for Family Stability service directs critical funds to families to help pay essential bills and rent.
• The Academic Enrichment and Children's Programs target children's academic success, health, and development to break the cycle of poverty.
None of this continuum of intensive wrap-around support would be possible without a compassionate community working together. "We might be small but we're mighty and we do a lot with a little," Nora Niesen, director of development, says. "Everyone can make an impact… Raphael House staff, volunteers, donors – everyone is part of this extended family to help the families that we serve."
Key Supporters
Tom Poser, Board Chair
Laura Larsen, Board Vice-Chair
Charlie McEachron, Board Treasurer
Heather Sager, Board Secretary
Yannis Dosios, Director
Orlando Harris, Director
Amanda King, Director
Michele C. Lee, Director
Tom Miller, Director
Karl Werwath, Director
Bank of the West
Benificus Foundation
Calvary Presbyterian Church
Children of Shelters
Cigna
Dodge & Cox
Priscilla and Keith Geeslin
Barbara Hager
Maverick Capital Foundation
Jon and Danielle Mewes
Qatalyst Partners
George H. Sandy Foundation