Raphael House is excited to announce a new board chair: Tom Poser, Senior Managing Director at Newmark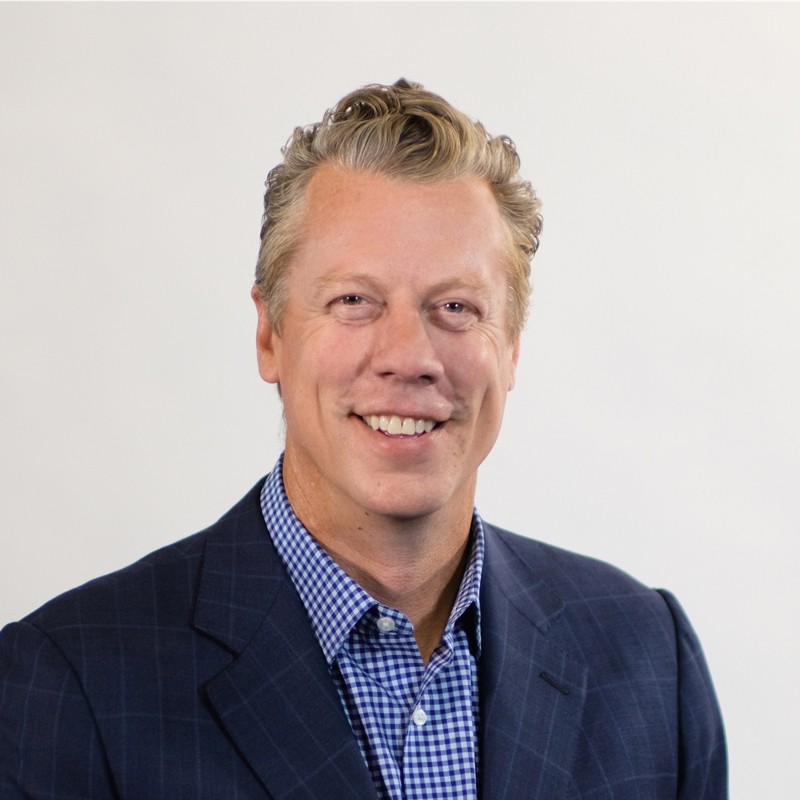 Tom is a Bay Area native and has been a dedicated community builder and fundraiser.
As a board member for the past five years, Tom has shown great leadership. Most recently, Tom spearheaded the formation of Raphael House's Executive Leadership Council, a growing network of Bay Area professionals and philanthropists who serve as advocates and ambassadors for families experiencing homelessness, helping to grow the reach of our programs through their professional experience and connections.
Tom was drawn to Raphael House while looking for an opportunity to help address the homeless crisis in San Francisco and also provide support to local families and children. "As a father, it's painful to see kids struggling and suffering. And it makes me want to help in any way I can." A friend introduced him to a Raphael House board member, and then it all fell into place very naturally. "Raphael House is a great place to make a difference in a meaningful way."
Tom is especially moved by Raphael House's dedicated staff and consistently high success rate. "I am a team-oriented person, and what we have right now is a strong group of people working well together, and our efforts are highlighted by our 95% success rate, which is so impressive in the non-profit space."
Tom is a natural coach and leader. Prior to his real estate career, he was a professional basketball player, and played at the University of California, Santa Barbara, where he earned his Bachelor of Arts in Economics. Tom currently lives with his wife and their three children in Marin County, where he also volunteers as the co-director and coach for a youth basketball league.
The most meaningful part of our mission for Tom is that we offer families and children an opportunity to make real, lasting change well into their futures, and it's generational: their children's children will have better lives because of the work that is being done at Raphael House.
As board chair, Tom's main goal is to help introduce more community members to Raphael House. "More of our community needs to know what an amazing place Raphael House is and the difference they make in the lives of San Francisco families."
Donate now!
www.raphaelhouse.org
(415) 345-7266
Director of Development: Nora Niesen
Mission
The mission of Raphael House is to help low-income families and families experiencing homelessness strengthen family bonds by achieving stable housing and financial independence.
Begin to Build a Relationship
We know you care about where your money goes and how it is used. Connect with this organization's leadership in order to begin to build this important relationship. Your email will be sent directly to this organization's Director of Development and/or Executive Director.
When I got to Raphael House, it just felt like a relief, like here we go, we're on to the next step. Coming to Raphael House was the best thing I did because not only did your staff help us find housing, but they fed us. There were times before when we didn't know where our next meal was going to come from. You always find a way to help a family regardless of circumstances.
Be a Part of This Small but Mighty Community Fighting Homelessness
Over the next year, Raphael House is seeking $250,000 to increase its shelter and operational capacity in response to rising levels of need. Key to this growth are sustainable investments that help fund programs aimed at preventing family homelessness and moving families into stable housing.
• The Financial Assistance for Family Stability service directs critical funds to families to help pay essential bills and rent.
• The Academic Enrichment and Children's Programs target children's academic success, health, and development to break the cycle of poverty.
None of this continuum of intensive wrap-around support would be possible without a compassionate community working together. "We might be small but we're mighty and we do a lot with a little," Nora Niesen, director of development, says. "Everyone can make an impact… Raphael House staff, volunteers, donors – everyone is part of this extended family to help the families that we serve."
Key Supporters
Tom Poser, Board Chair
Laura Larsen, Board Vice-Chair
Charlie McEachron, Board Treasurer
Heather Sager, Board Secretary
Yannis Dosios, Director
Orlando Harris, Director
Amanda King, Director
Michele C. Lee, Director
Tom Miller, Director
Karl Werwath, Director
Bank of the West
Benificus Foundation
Calvary Presbyterian Church
Children of Shelters
Cigna
Dodge & Cox
Priscilla and Keith Geeslin
Barbara Hager
Maverick Capital Foundation
Jon and Danielle Mewes
Qatalyst Partners
George H. Sandy Foundation