Groundbreaking Party Spotlights Homes for Unhoused Veterans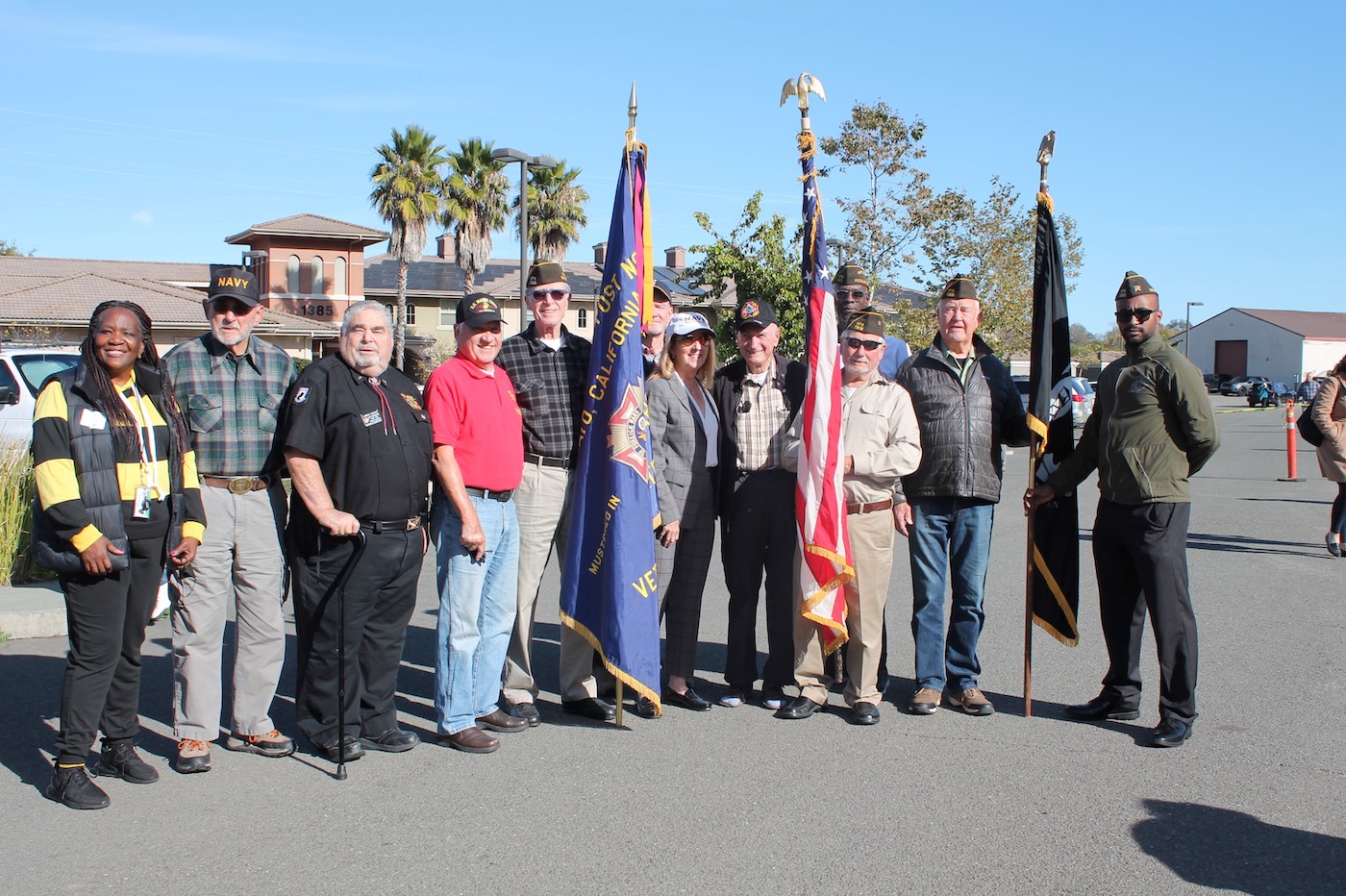 On the eve of Veterans Day, Homeward Bound of Marin celebrated a future community in Novato that brings the countywide goal of ending veteran homelessness within reach.
Local officials, partner organizations and supported gathered to break ground for a 24-unit permanent supportive housing program that will provide Marin County's first dedicated homes for veterans.
"This significant and timely project marks another milestone in our community progress," says Mary Kay Sweeney, Co-Chief Executive Officer for Homeward Bound of Marin. "We're dedicated to ending veteran homelessness because it's absolutely the right thing to do."
"This community will create 'battle buddies' that pull themselves up together. I know what it will mean for other veterans to have that sense of belonging," said Marin County Veteran Services Officer Sean Stephens.
Homeward Bound of Marin has provided specialized services for homeless veterans for more than 20 years in partnership with the U.S. Department of Veterans Affairs. The agency served 54 veterans last year across its shelter and supportive housing programs.
The new building, expected to open in 2024, will provide small apartments where tenants will pay affordable rents with support from housing vouchers and have access to Homeward Bound staff onsite.
Dilapidated warehouses that occupy the property will be demolished. After the veterans housing, a second phase of development will add 26 apartments for adults and families transitioning out of homelessness and space to expand social enterprise businesses that employ homeless and low-income adults.
Key funding to launch the veterans housing comes from a $4 million California state budget allocation; a $3 million grant from the California Veterans Housing and Homelessness Prevention Program; a $2 million commitment from the County of Marin, and $2.2 million from Marin Community Foundation.
Your gift of $25,000 includes naming rights for one of 24 apartments for veterans. Your gift of $1,000,000 includes the exclusive opportunity to name the veterans building. Please contact Development Director Corry Kanzenberg at ckanzenberg@hbofm.org or (415) 382-3363 ext. 216.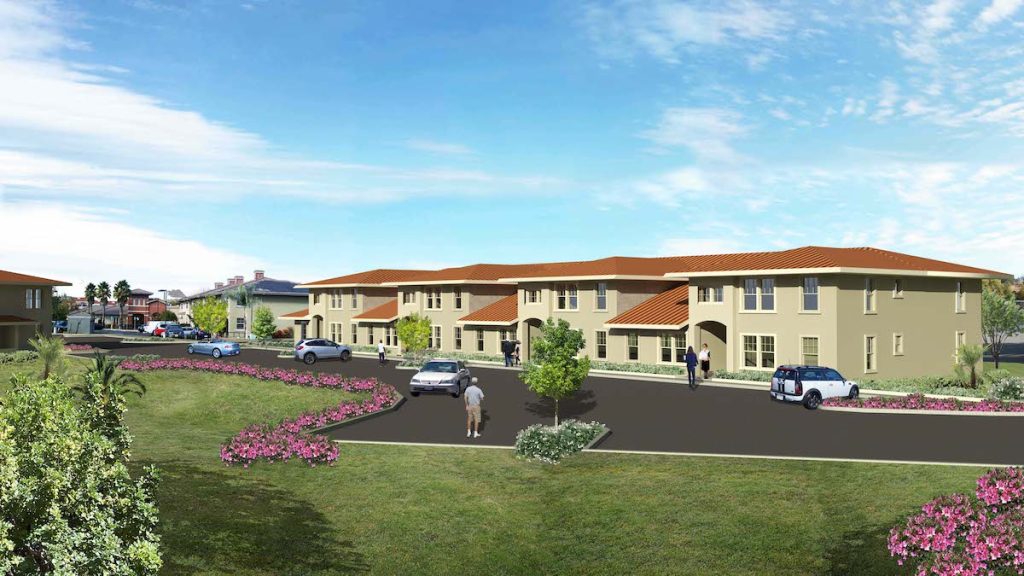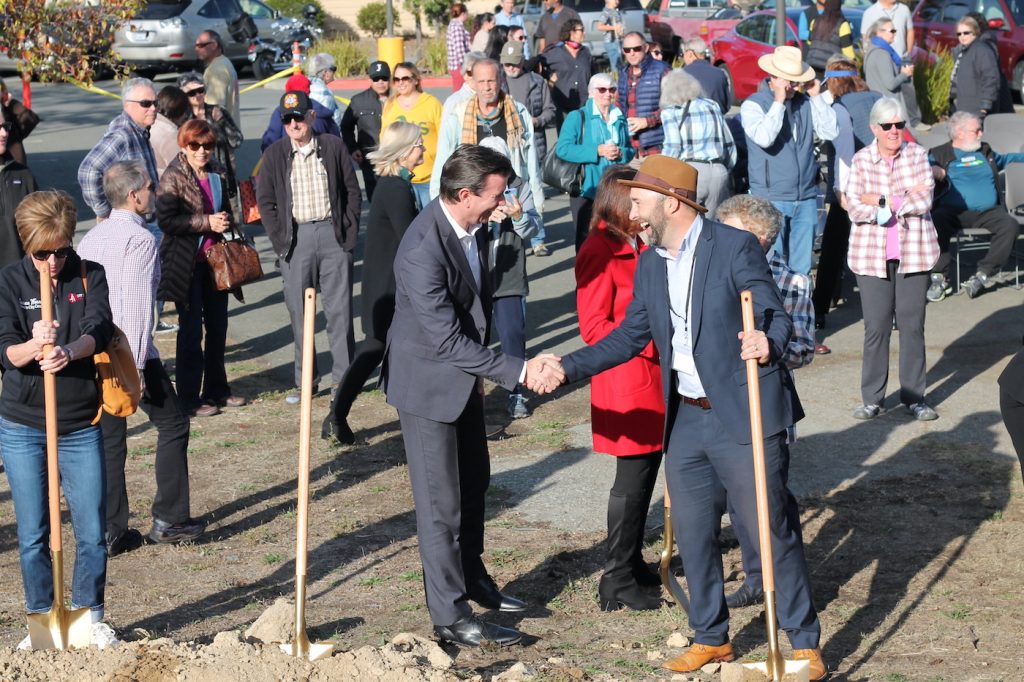 Donate now!
www.hbofm.org
(415) 382-3363 x216
Development Director: Corry Kanzenberg
Mission
Our mission of "opening doors to safety, dignity, hope and independence" is coupled with a vision that "everyone deserves a place to call home." Founded with a single family shelter in 1974, Homeward Bound has evolved to become a leading force in ending homelessness in Marin County. Services include counseling, job training, and workshops on parenting, credit repair, money management and other life skills. Fresh Starts Culinary Academy forms the heart of our training program and ties closely to our social enterprise ventures.
Begin to Build a Relationship
We know you care about where your money goes and how it is used. Connect with this organization's leadership in order to begin to build this important relationship. Your email will be sent directly to this organization's Director of Development and/or Executive Director.
My mom worked three jobs and we often counted on food banks. I always worked in restaurants since I was a teenager. Even when my husband and I had our own business, it helped stretch the budget with our kids. When the wildfires happened, everything shut down – my job disappeared. It was my chance to go to Fresh Starts Culinary Academy at Homeward Bound, which I knew about but I never had the time. Even though I had a lot of experience, there was so much that I gained. It was life-changing for me.
Help Open Homes for Heroes
Building new apartments for 24 unhoused veterans in Novato is the latest campaign by Homeward Bound of Marin in its quest to end homelessness in Marin County.
That goal has never been more urgent, with the National Library of Medicine noting the average lifespan of an unhoused person is 17.5 years shorter than that of the general population.
"It just got to be real hard," says Andrew, a veteran who received help from the organization. "If Homeward Bound wasn't there, I probably wouldn't be here anymore."
With a gift of $1,860, you can provide a month of accommodation and support for a veteran, senior, or other individual facing the crisis of homelessness.
Your gift of $25,000 helps complete the new housing for veterans, with naming rights for one of 24 apartments scheduled to open in 2024.
Your gift of $1,000,000 includes the exclusive opportunity to name the veterans building.
Key Supporters
BioMarin Pharmaceutical
Built for Zero
Catalyst Kitchens
Chef John Ash
Chef Heidi Krahling
Chef Joanne Weir
County of Marin
Disabled American Veterans
Charitable Service Trust
Dominican Sisters of San Rafael
Sammy Hagar
Harbor Point Charitable Foundation
The Hellman Foundation
The Jacques Pépin Foundation
Kiosk
Marin Charitable
Marin Community Foundation
Peter E. Haas Jr. Family Fund
REDF
Tamalpais Pacific
Valley Oak Wealth Management