Using the Full Philanthropic Toolbox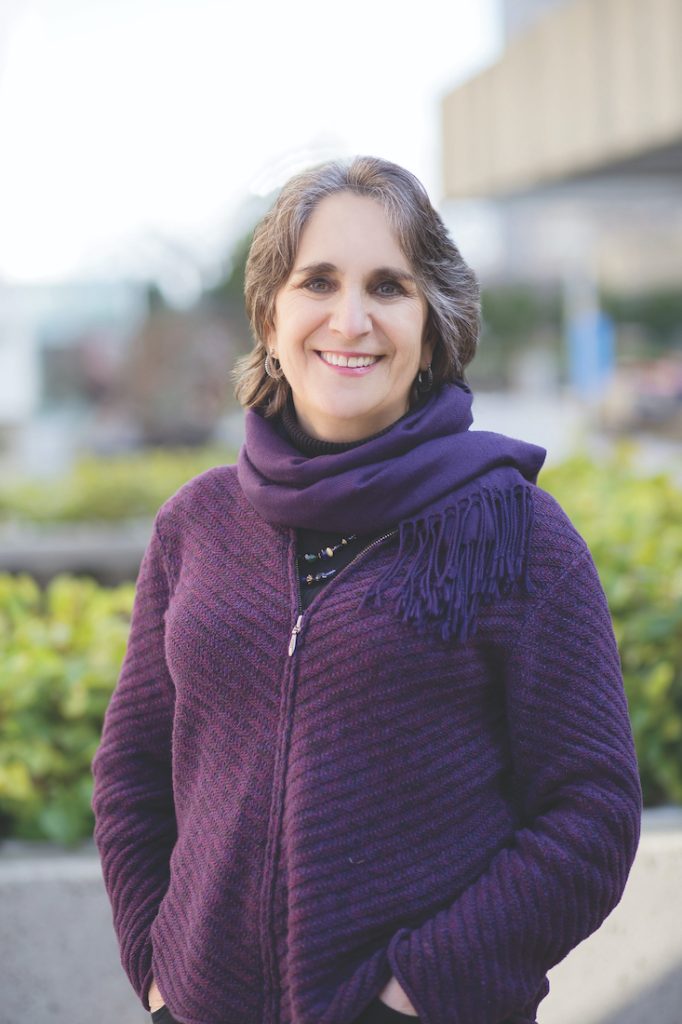 As the San Francisco Foundation's (SFF) Chief Impact Officer, Judith Bell's mission is to align the foundation's many tools around a clear goal: creating a Bay Area where everyone can get a good job, live in a safe and affordable home, and exercise their political voice.
Beyond internal alignment, the public policy veteran sees her role as an opportunity to marry grassroots organizing with the philanthropic sector, all with an aim to drive significant policy change. There are many examples from her leadership at SFF that show how this strategy can be very effective.
Q.How does systems change factor into your efforts to advance racial equity and economic inclusion in the Bay Area?
A. Racial inequity is the result of inequitable policies, which means that we can – and must – change the rules. So, we're engaging with community leaders around the changes that will move the needle and make a difference in people's lives. Policy work has become such a central part of what we do that in 2019, we established an entire policy division.
Q. Which policies has SFF helped change?
A. Last year, we helped advocate for San Francisco to adopt a measure requiring sick leave for domestic workers – the people who take care of our children, our elders, and anyone else providing service in our homes. We supported the advocacy organizations behind this effort and brought our voice to that debate. It's a very big deal that San Francisco passed this legislation, especially because it will influence other jurisdictions around the country.
Q. What's a unique way that SFF partners with nonprofits?
A. We've developed a powerful tool called the Bay Area Equity Atlas. It's an online resource that offers a wealth of data about racial equity in the Bay Area. The Atlas allows nonprofits to educate policymakers on what's really happening at the municipal, county, and regional levels. It's made a huge difference in our collective education and advocacy work to have first-hand stories about impacted community members, combined with data that show there's a wider swath of folks affected.
Q. What is a Chief Impact Officer, and how do you measure impact?
A. I formulate the foundation's strategies to advance racial equity and economic inclusion across the Bay Area. A couple of examples of how we measure our work come from our goal of serving Black, Indigenous, and People of Color (BIPOC) communities and leaders, and our goal of making multi-year grants that would allow nonprofits to tackle complex problems over a longer period of time. What we've found is that 80 percent of our grantees are led by BIPOC executive directors, and that only 19 percent of our grants were longer than 12 months, so we know where we're doing quite well, and where we can improve.
Q. What is the sweet spot for philanthropy to really make a difference when it comes to the complex challenges you are trying to solve?
A. As a community foundation, we have a broad and unique range of tools in our tool belt. We work with a group of donors who are deeply committed to the Bay Area. We make loans to social enterprises. We do mission-aligned investments with our endowment. We convene thought leaders from across sectors. We make grants to nonprofits to deliver services, organize, and advocate for their communities and the region, and to conduct research. And we bring our voice and our point of view. We can also lobby, and support advocacy and lobbying in ways that other philanthropic organizations cannot.
Q. What you're saying is that the San Francisco Foundation is uniquely positioned to deploy more firepower.
A. We're celebrating our 75th anniversary in 2023. Over the decades, we've built the credibility and social justice track record that gives our partners – donors, nonprofits, policymakers, and other foundations – confidence in our ability to impact the region and help make it a place where everyone can thrive.