Systems-Change Provocateur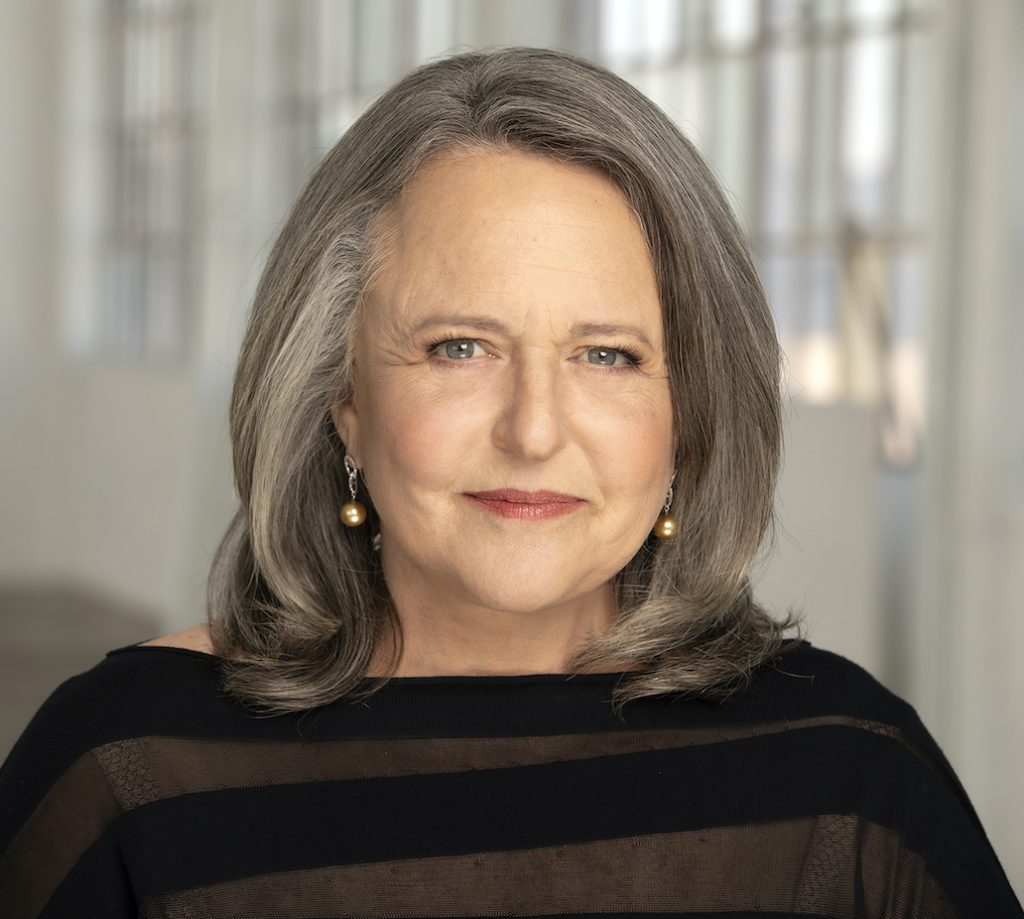 The 2013 murder of an 8-year-old named Gabriel Fernandez at the hands of his mother and her partner, dominated the headlines of the Los Angeles Times and every other news outlet in the region.
Outraged, the County Board of Supervisors empaneled a Blue Ribbon Commission to make recommendations to improve the county's sprawling child welfare system. One called on child-serving public agencies to partner with philanthropy.
Philanthropy stepped up with one of its most prominent cheerleaders, Wendy Garen, the longtime President and CEO of The Ralph M. Parsons Foundation.
In the near decade since, Garen, with partners across philanthropy and throughout the County's Kenneth Hahn Hall of Administration, have collaborated and committed funds and services. All this work leaves the county at an important point of inflection, with a cohered group of cross-sector partners ready to tackle ever bigger challenges. And importantly serves as a blueprint for other region's looking to forge deep and lasting public-private partnerships.
Today, The Parsons Foundation, with Garen in the lead, in concert with key public and private partners, is aiming to end the foster care-to-homelessness pipeline in L.A. County. A bold and achievable goal made possible because of the years of collective effort spurred by that unforgettable 2013 tragedy.
Q. In 2014, you and a number of funders wrote a letter to the County supporting the Blue Ribbon Commission's recommendations. How did this moment fertilize the blossoming of public-private partnerships in L.A. County?
A. In my time in philanthropy, which began in 1986, I had never observed us stepping up to use our voice rather than passively funding grants. We were compelled to express our values, motivated not just by the Blue Ribbon recommendations, but by the tragedy that led up to it.
All of us felt that they were our children, and we were failing them. And it was our personal responsibility to object to a system that was so damaging. So, we used our soft power, our informal authority, in a way that we'd never used it before.
Using our collective voices created a basis of collaboration around systems change, where instead of working as independent funders, we were working as systems-change provocateurs. This was accomplished by working more closely with government.
Q. When is it appropriate for philanthropy to use that soft power?
A. I think we have to be careful, because with great wealth comes great responsibility. If you overuse any of your levers for change, you lose. Government players say, 'Yeah, it's just them talking again.'
Q. The Center for Strategic Partnerships is an agency within the L.A. County CEO's Office, which matches philanthropy to government initiatives. How has it accelerated reform in the county?
A. The Center creates those relationships and pathways between the philanthropic and public sectors that make change happen.
When philanthropy focuses only on nonprofit organizations, we're missing the primary actor where the policy decisions and the execution happens. If you only focus on the nonprofits, you're missing out on who has the power and the control to actually make a difference in children's lives.
"All of us felt that they were our children, and we were failing them. And it was our personal responsibility to object to a system that was so damaging. So, we used our soft power, our informal authority, in a way that we'd never used it before."
We don't want to supplant government. We want to be the secret sauce, the innovation, the ability for them to do their jobs better. And they embrace that! We can also help them do it faster. The reality is we must keep pressure up to create change because the bureaucracy is lumbering. It moves really slow.
The children don't have time to wait; they'll be grown up. So, we must keep prodding in a helpful way to keep change happening.
Q. What lessons from the vibrant public-private work in Los Angeles can be taken to the San Francisco Bay Area, Santa Barbara, and beyond?
A. Having a formal way to interact with the human services-facing functions of government is critically important.
One of the things that philanthropy can do is help those departments talk to each other, help smooth this problem of silos where government has lines of business that are not collaborative.
Because the reality behind each of these human welfare programs is that they're often serving the same people, but not often talking to each other. And we know that if we can get these departments talking to each other about these clients, we can get better outcomes. We can do more coherent, knitted together activities to help move people out of poverty or out of danger and into better circumstances.
Q. Has this strategy yielded any home runs?
A. Research is very clear that children in foster care do better if they're placed with family.
But family members are often constrained financially. And if it's a young child, the cost of childcare is a barrier.
We knew that we had to step up with childcare vouchers to make placements with kin possible. It's a simple solution, but it requires government money because it's an ongoing need. We funded a pilot in collaboration with the Department of Children and Family Services.
It was a success. And we used that experience with Sacramento, and they stepped up with money and on a statewide basis. In 2018, the state launched the Emergency Child Care Bridge Program with $17 million funding, which grew to more than $40 million in 2021, and now more than $80 million. So, we solved a problem.
I believe that it's an anti-racist activity to place children with the family. It's not just talk, it's action.
Q. With this public-private ecosystem in place, what is next for L.A. County's child welfare system?
A. What's next is to step up and be bold. Too many children who mature out of foster care become homeless. That's more trauma and tragedy. And we know young people need adults standing by them in their twenties.
We know that the homeless crisis is something that everyone is riveted by. And there's something quite hopeful about stepping up for these young people who have suffered trauma just by being in foster care.
So, we, with our partners across philanthropy and the public sector, are stepping up to end the foster care-to-homelessness pipeline.
We're working through bold, innovative, and deep collaboration to create 2,000 units of housing in Los Angeles, because there are roughly one thousand young people a year who exit care without permanent connections to adults. We want to serve them, help them go to college, find work that's meaningful, all in a safe place to live where they can thrive.
We can do it. It's harder than most things, but achievable. We have the levers to make this happen!