Sustained and Gaining Momentum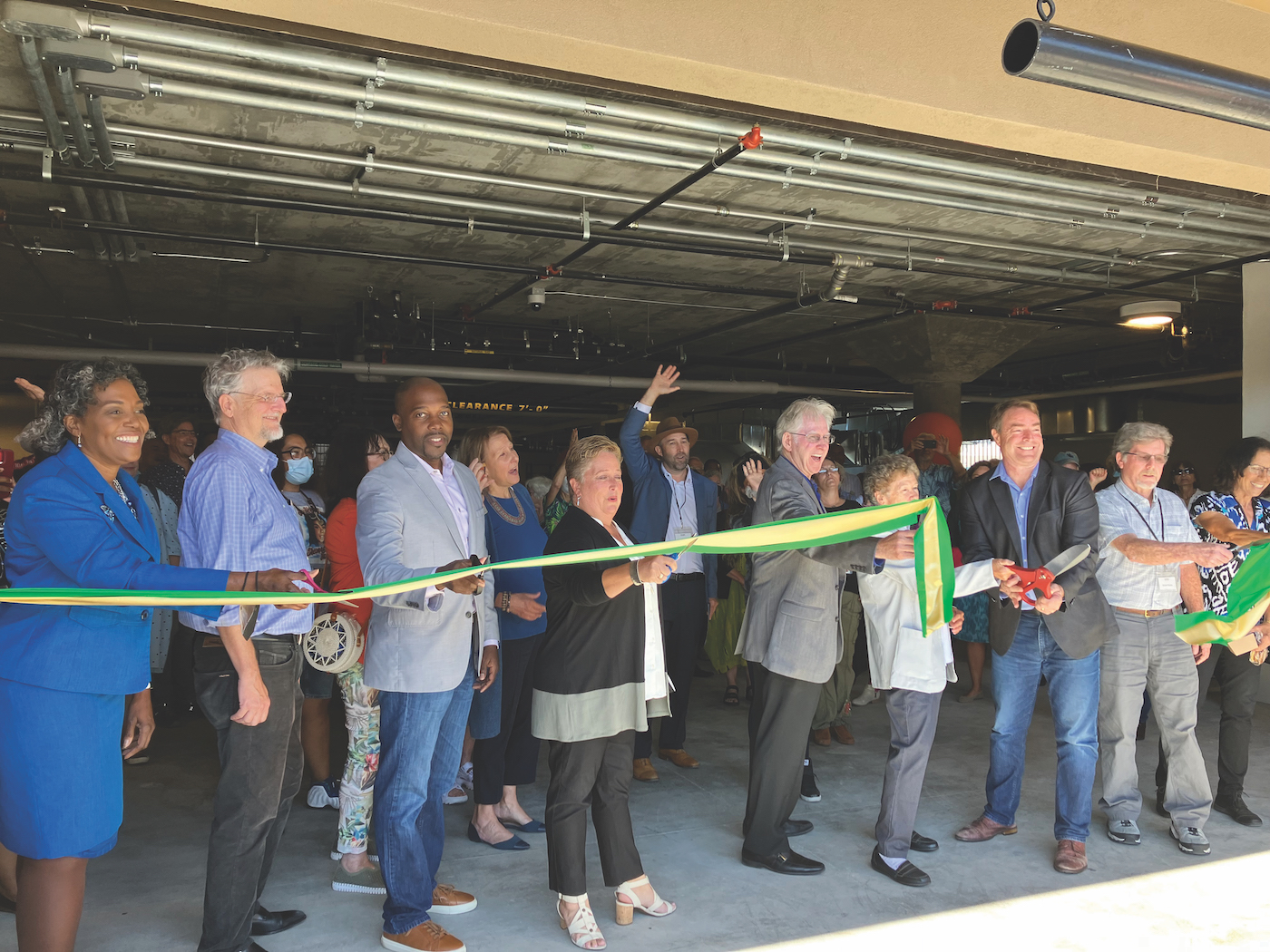 "How are the moms? What else can we do?"
Donors with the Marin Community Foundation (MCF) have been enthusiastically asking for updates this year on one of the foundation's newest projects. "The moms" are a group of 125 women of color working toward self-sufficiency. They're receiving $1,000 per month for two years to use at their own discretion through a project piloted by MCF called MOMentum.
MOMentum was designed with direct input from 93 moms around Marin County who were interviewed about living in a place – the only one in the nation – where an annual income of $117,400 deems a family of four "low income." The women talked about how their wages and public benefits still don't cover the basics, and how navigating the public assistance maze can be time-consuming and degrading. What they needed most was cash.
Many of those moms are now using MOMentum's unrestricted cash transfers to cover job training or to move out of overcrowded living situations and into apartments where their children have more stability. Several months after the cash transfers began, moms started asking MCF for guidance, like: "Hey, I got a full-time job. But now I need childcare. Help!" Or: "How do credit scores work in the U.S.? What do I need to know?"
Foundation staff connected them with services (Marin Child Care Council for example) or set up new programming, like a financial literacy course with Redwood Credit Union. The moms also have the option to connect with other moms in the pilot on UpTogether, a virtual platform for building social capital via networking and sharing resources.
Inasmuch, the community foundation found itself not just as a grantmaker, but a services navigator – an insight into how charitable foundations can go so much further than writing checks.
The idea is not to assume the Foundation knows what the moms need, but to "give momentum to all of the wonderful things that these moms are, and that they come with, so that they can achieve the goals they have for themselves, their families, and community," says Johnathan Logan, Vice President of Community Engagement. The Foundation is gathering data on the pilot with the hopes of demonstrating positive results that will influence state and federal policies on cash transfers.
"We see this program ultimately scaling to have an even larger impact," Logan says.
Making an impact both at the individual level and on a global scale is at the heart of the MCF's work. The Foundation oversees more than $3 billion in philanthropic assets by managing the Buck Family Fund that benefits Marin County and also by partnering with more than 500 individuals and families to guide their philanthropic giving locally and worldwide. The Foundation has granted $2.1 billion over the past 30 years.
This year the Foundation is working through a strategic planning process initiated by its new President and CEO, Rhea Suh, who was recruited to the organization after its longtime leader Dr. Thomas Peters retired in 2021. (See interview with Suh on page 45.)
"Since I'm a new leader and the organization had the benefit of having the same leader for more than two decades, this is a fresh start in perspective," says Suh, who most recently served as President of the Natural Resources Defense Council where she championed environmental and social justice causes. "On top of that, the Marin Community Foundation has grown so much in the last 10 years, in particular with our family and community funds. We're really trying to think overarchingly about how the whole of MCF is greater than the sum of our parts. How does this all add up to greater impact?"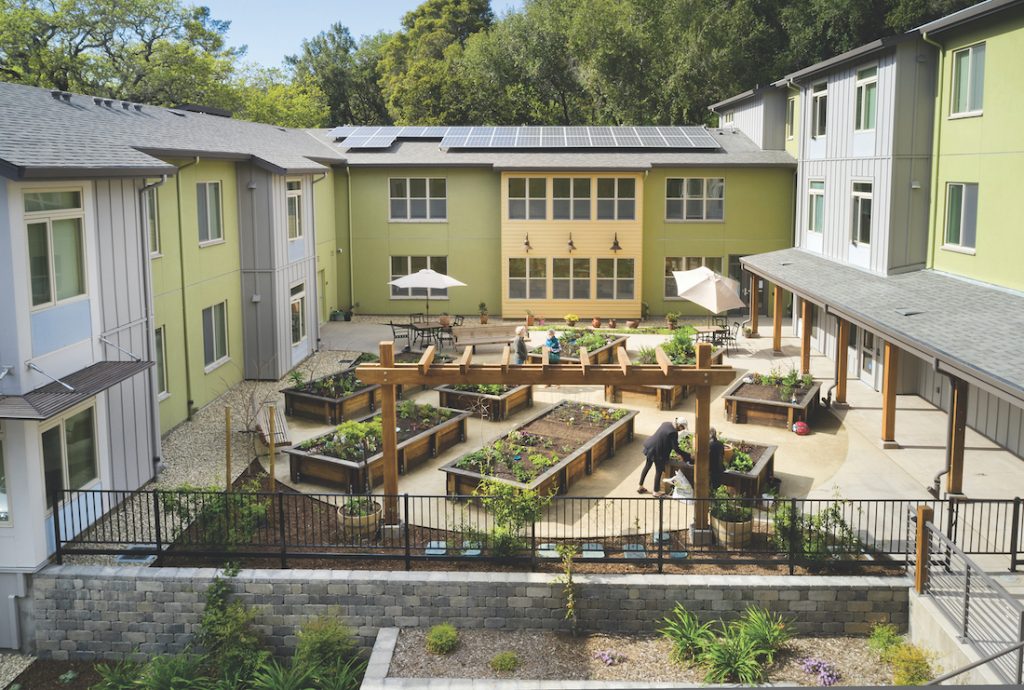 Logan, who has been part of the Foundation's leadership team for more than six years, agrees that it's a good time to pause and reflect.
"The strategic plan is coming at a really important time in both the Foundation's arc, but also the current state of the world,'' he says. "We're dealing with everything from communities grappling with racial inequities to climate change to wealth disparities, affordable housing and homelessness. All of these things feel like they're at a boiling point – and I didn't even mention politics and democracy. How do we position ourselves to address these big problems that exist in the world? They're not new, but I think the magnitude of the problems has grown. To use a basketball analogy: the shot clock is getting low."
Donors are feeling that pressure, and they've been asking the Foundation's experienced team about how to create change beyond making traditional grants. They're supportive of creative pilots, like MOMentum. They're leveraging the Foundation's Venture Impact Program (VIP) which enables impact investing through philanthropy – providing donors with the unique ability to support both for-profit and nonprofit businesses that are doing social or environmental good.
Take Foundation donor Carson Barnett who used VIP to provide $100,000 in seed funding to a startup called Sway. Sway is working to eliminate single-use plastic pollution with compostable packaging made from seaweed. Sway leveraged this first investment to attract further capital; returns on Barnett's investment in Sway will be directed into her fund at MCF, generating a cycle of good begetting good.
With projects that are larger in scope, the Foundation seeks opportunities to leverage its support to attract more funding. This is particularly true in affordable housing projects, where it commits early with pre-development funds to add its name, and a degree of legitimacy, to the initiative, and enable the developer and participating nonprofits to more easily attract further capital.
Logan is proud that a $500,000 grant from the Foundation helped to get Victory Village, a low-income, senior housing facility developed by the Marin County Community Development Agency, over the final hurdle to completion in 2020. In August 2022, Logan joined leaders from Homeward Bound of Marin in cutting the ribbon for Jonathan's Place, a modern shelter plus 32 supportive housing units for residents on the road to self-sufficiency.
Logan and his Foundation colleagues are looking forward to more ribbon cuttings – signifying not only new homes, but also the power of a community coming together and building momentum. Momentum on all fronts.
Donate now!
www.marincf.org
(415) 464-2500
President & CEO: Rhea Suh
Mission
Encourage and apply philanthropic contributions to help improve the human condition, embrace diversity, promote a humane and democratic society, and enhance the community's quality of life, now and for future generations.
Begin to Build a Relationship
We know you care about where your money goes and how it is used. Connect with this organization's leadership in order to begin to build this important relationship. Your email will be sent directly to this organization's Director of Development and/or Executive Director.
The Venture Impact Program is a triple win! I can invest in underrepresented founders who are starting socially impactful for-profit businesses. And, potential returns go back to my DAF so I continue the cycle. In short, this is my most inspired form of investing.