Supporting Local Journalism and Empowering Our Collective Social Health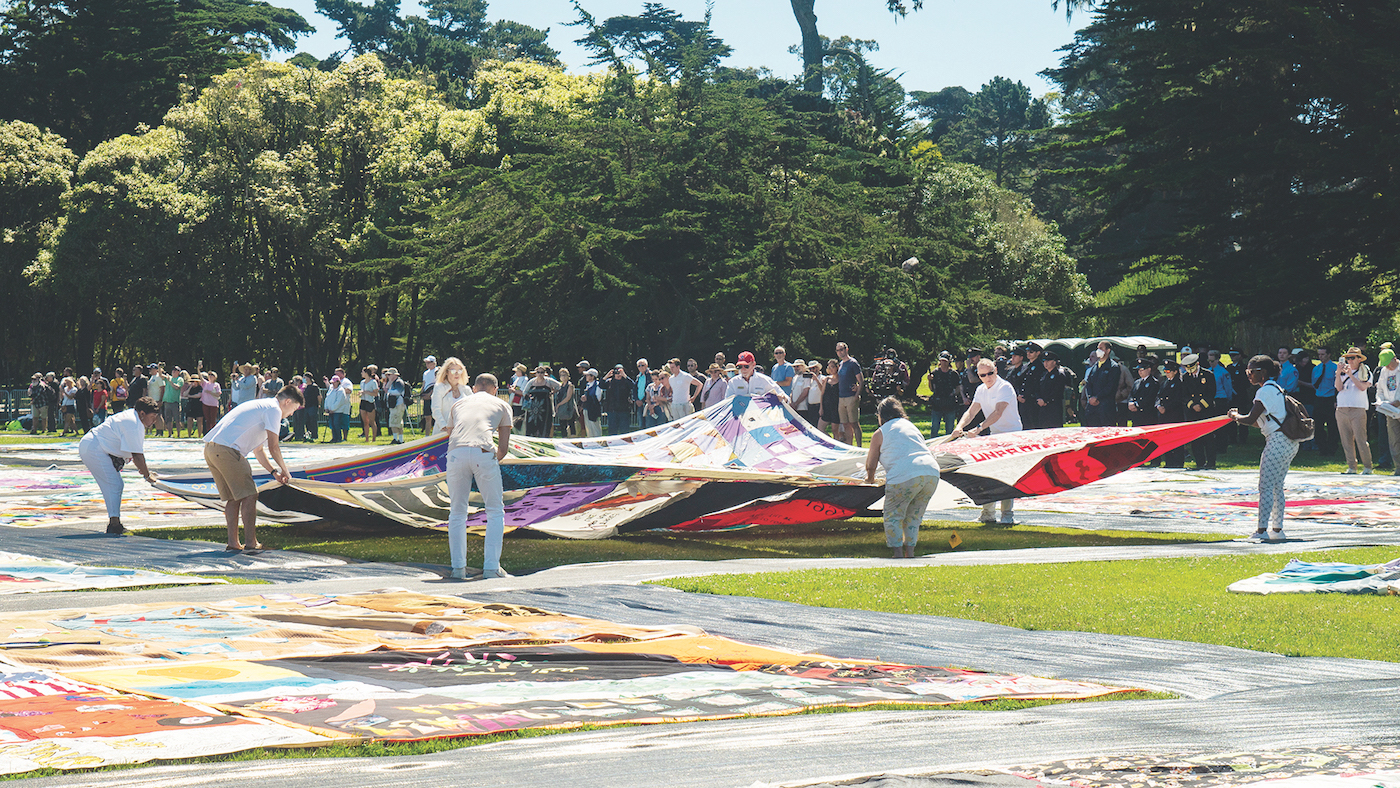 The San Francisco Public Press wants you to know two things: the truth behind the major problems afflicting the Bay Area, and the role that journalism can play in fixing them.
Created by local journalists in 2008 as newspapers around the country were laying off reporters or closing their doors, the San Francisco Public Press produces print, digital, and radio journalism about urgent civic issues, especially those affecting underserved communities. Their exposés about homelessness, data privacy, and the environment have been reprinted in marquee publications like ProPublica and the Los Angeles Times. The organization is also reaching new audiences through its weekly "Civic" radio show and podcast.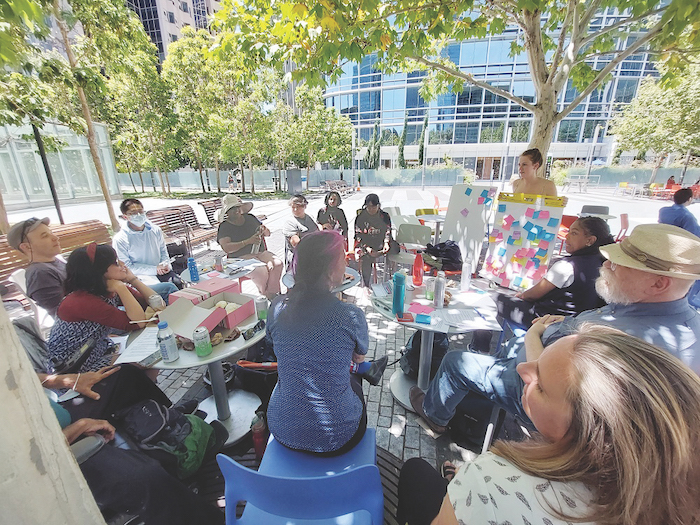 This year, staff writer Yesica Prado received a prestigious Ida B. Wells Fellowship from Type Investigations. She is one of only four reporters in the country to receive this honor and participate in this year-long, intensive program where she will do investigative reporting with some of the most accomplished journalists in the field.
"We are the eyes and ears of San Francisco," says Executive Director Michael Stoll.
But getting to the truth through investigative reporting about local issues is only half the battle, Stoll says. The other half is inspiring people to make changes.
"What happens if, in reaction to our rigorous exploration of broken systems, people just get depressed and give up?" he says. "Our responsibility is to report on what's wrong, but also to say, 'Here are three things we can do about it, and here are the pros and cons of those approaches.' This is so much more empowering."
When the process works, there is a virtuous circle of journalism, community engagement, and solutions.
For example, Prado's reporting about increased fires in homeless camps during the pandemic revealed that a small community in East Oakland successfully deployed water-based fire extinguishers, which were easily refilled. The resulting article became part of community conversations, and this simple fire-fighting hack likely saved lives.
Moving forward, the Public Press hopes to engage in more conversations about important issues, creating a faster feedback loop between understanding a civic problem and developing a strategy to address it. To do so, they need to become more financially secure, as well as continue to make the case that local journalism is fundamental to our collective social health.
"Journalism is experiencing twin crises. One is its business model, and the other is a lack of trust in our age of misinformation," Stoll says. But unless local citizens want to interpret raw data sets on their own, "the only solution is supporting the best of local journalism."
Donate now!
www.sfpublicpress.org
(510) 459-8558
Development Director: Lisa Rudman
Mission
The mission of the San Francisco Public Press is to enrich civic life in San Francisco by delivering public-interest journalism to broad and diverse audiences through print and interactive media not supported by advertising.
Begin to Build a Relationship
We know you care about where your money goes and how it is used. Connect with this organization's leadership in order to begin to build this important relationship. Your email will be sent directly to this organization's Director of Development and/or Executive Director.
I am so thankful for the San Francisco Public Press, because it takes seriously its mandate to shine light on under-covered stories, including providing much-needed context, perspective, and information to help inform the public. This type of journalism is critically needed to ensure a robust and healthy democracy. I am honored that such a quality outlet would include my podcast, 'News in Context,' on KSFP, so that I can do my part to support its important, consequential, and essential mission.
NewsMatch
As 2022 comes to a close, NewsMatch — a national campaign to increase support for nonprofit newsrooms — will match year-end donations to the San Francisco Public Press. The organization is eager to collaborate with major donors who could join this effort with a special local match
With these funds, the Public Press plans to hire more staff to report on the region's most pressing concerns, including government transparency, housing affordability, homelessness, public health and environmental equity, sea level rise, transportation safety and elections.
The team is also aiming to launch in 2023 a community correspondents program to provide audio journalism training to diverse San Francisco residents from underserved communities to report on their key issues. They will contribute to podcasts and radio shows that will air on KSFP 102.5 FM, the Public Press' low-power FM radio station broadcasting from Sutro Tower.
Key Supporters
The Reva and David Logan Foundation
The James Irvine Foundation
The San Francisco Foundation
Inasmuch Foundation
Craig Newmark Philanthropies
Jay Pritzker Foundation
NewsMatch
Nicholas B. Ottaway Foundation
The Fund for Investigative Journalism
Institute for Nonprofit News
PRX Journalism Podcast Accelerator
LION Publishers
American Press Institute
Solutions Journalism Network
USC Annenberg Reporting on
Health Program
Board Members
Patricia Bovan Campbell, secretary
David Cohn, president
Liz Enochs, vice-president
Neal Gorenflo
Lawrence Groo
Lila LaHood, treasurer
Ricardo Sandoval Palos
Peter Scheer
Michael Stoll