San Francisco Foundation Doing Good by Doing Well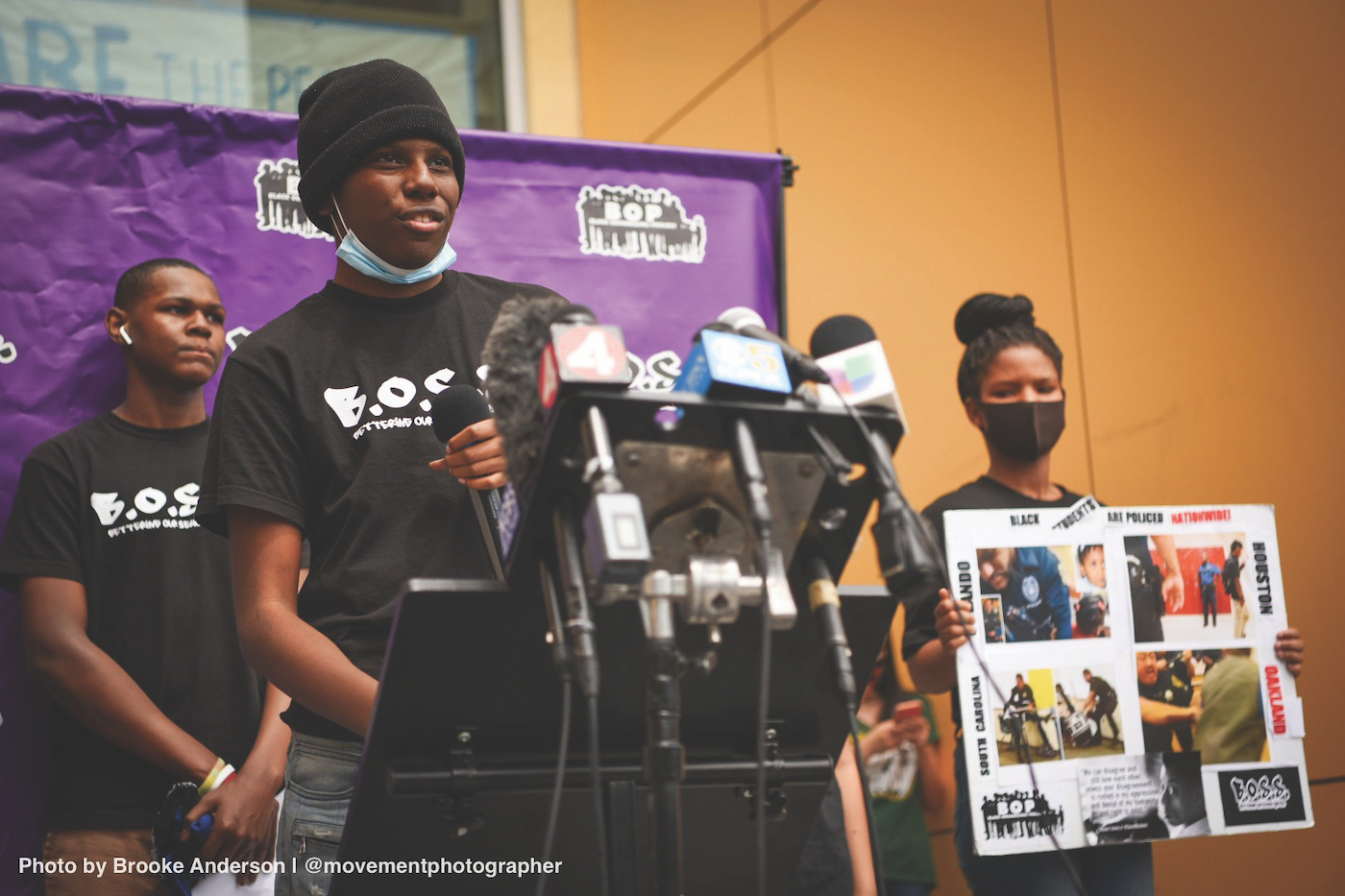 For the last 75 years, the San Francisco Foundation (SFF) has laid the foundation for countless community initiatives in the Bay Area, providing critical seed money for KQED (the region's leading NPR affiliate), Advancing Justice – Asian Law Caucus, Bay Area Discovery Museum, BRIDGE Housing, and many others.
For the next 75 years, they want to build a Bay Area that shines with opportunity for all.
This brighter future requires funding, to be sure, says CEO Fred Blackwell. But the architecture of this better world is not only monetary. As much as anything, Blackwell says, it is a matter of will: "The belief that we can make the changes – do the personal and interpersonal work – to create the community that we need."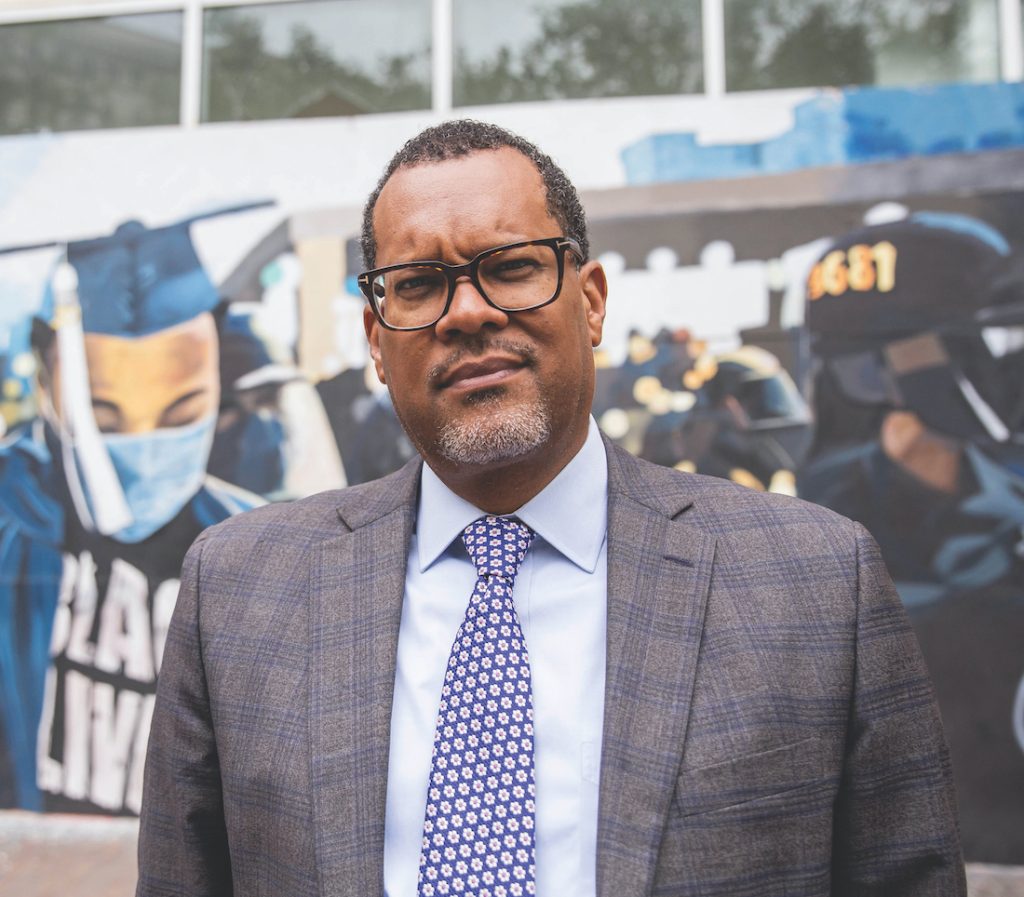 Following the murder of George Floyd in 2020, repeated incidents of violence against Asian Americans in the Bay Area, and the ongoing viral, political, social, and environmental crises, the San Francisco Foundation has committed to more urgent and creative action, with a continued emphasis on racial equity. With about $3 billion in assets, the foundation supported almost 3,000 nonprofits in 2021, focusing on organizations that support communities of color in the Bay Area.
Supporting organizations led by people of color and serving Black, Indigenous, and people of color communities is central to the foundation's strategy. In 2021, San Francisco Foundation launched the Bese Saka Initiative to respond to the needs of local Black-led community organizations. Developed and led in partnership with the Brotherhood of Elders Network, an intergenerational network of Black men, the Bese Saka Initiative builds capacity through dedicated funding, consulting services, and coalition-building with a cohort of 18 Bay Area nonprofit organizations with Black leaders.
To make it easier for grassroots and advocacy organizations to respond in moments of opportunity and crisis, San Francisco Foundation has provided fast funding to frontline social justice organizations through its rapid response grantmaking programs since 2016. The foundation supported organizations such as Tenants Together for its work protecting Latino and other communities from eviction in neighborhoods like the Mission and the Asian Pacific Environmental Network, which activated AAPI communities in response to recent waves of hate directed against Asian Americans.
The needs of the moment, Blackwell says, should not pull all our focus away from the systemic change that needs to happen. "We need to act with urgency, yes, but not with haste," he says. "This is a marathon, not a sprint."
Along with grantmaking, San Francisco Foundation leverages its financial, reputational, and collaborative assets to make pivotal, definitive change. This long view, according to chief impact officer Judith Bell, requires a shift in focus.
"With issues like racial equity and economic inclusion, you have to change the rules through policy and systems change," Bell says. "As a community foundation, we have a broader range of tools in our tool belt than do private foundations. And we've made it a priority to utilize all of those tools," including impact investments, research, and large-scale convening, along with grantmaking.
One of the foundation's impact investing strategies, known as the Bay Area Community Impact Fund, provides local nonprofits and social enterprises with low-interest loans. In 2022, the foundation doubled down on this strategy, increasing lending to entrepreneurs of color, keeping jobs and small businesses afloat.
The foundation's Bay Area Leads Fund supports timely research about equity in the Bay Area, convenes community conversations, and influences public opinion to help build support for a more inclusive Bay Area. One of these ongoing research projects is the Bay Area Equity Atlas, a data dashboard created in partnership with PolicyLink and USC's Equity Research Institute to help advocates match the stories they tell with the population-level data needed to move policymakers to action.
San Francisco Foundation also sees its endowment as a key force for positive impact. How funds under the foundation's management are invested as well as who does the investing are both important to advancing change.
"In just the last year, about 70% of our new fund managers were women and people of color," Blackwell says. Returns have stayed strong following this shift, proving that "it's possible to do good by doing well."
San Francisco Foundation partners with family and corporate philanthropists to fund solutions to some of the region's thorniest problems, including housing, worker rights, public safety, civic engagement, and leadership development. Many of their donors support the foundation because of its focus on systems change and equity.
"If you're focused on a racial equity agenda, ultimately you're going to need to move policy in order to achieve your end objectives," says Justin Steele, a member of San Francisco Foundation's Board of Trustees and Director of Google.org, Americas. To do that kind of long-term civic engagement, he says, you need an approach "that's patient and has long-time horizons."
Oakland-born poet Chinaka Hodge put it this way, in a roof-raising original performance filmed for the foundation: "We are worth protecting. We are worth engaging. We are worth the struggle it will take to make us our newest and best selves." The work is hard, but "the truth of the matter is that we are courageous. If we weren't, we wouldn't be here."
Donate now!
sff.org
(415) 733-8590
Senior Director of Gift Planning: Pamela Doherty
Mission
To mobilize resources and act as a catalyst for change to build strong communities, foster civic leadership, and promote philanthropy in the San Francisco Bay Area.
Begin to Build a Relationship
We know you care about where your money goes and how it is used. Connect with this organization's leadership in order to begin to build this important relationship. Your email will be sent directly to this organization's Director of Development and/or Executive Director.
All philanthropy should be reckoning with atrocious inequality. How do we make these changes and keep philanthropy relevant? I look to San Francisco Foundation to be that leader.