Razing the Bar: Turning Institutions Into Family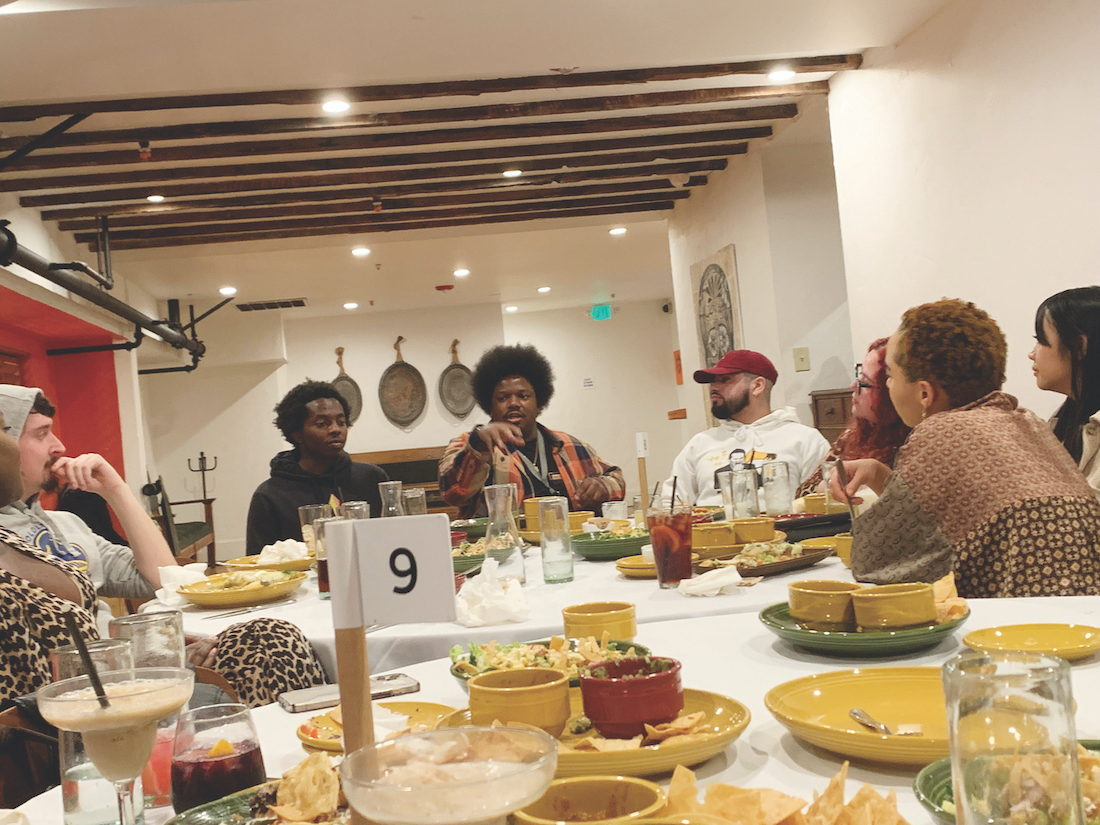 At 18, after a youth spent in foster care, homeless shelters, and other county institutions, Dontae Lartigue rolled up his sleeves and got to work to reform the system, itself an institution that was meant to constitute family, but never could. 
"I was tired of seeing my peers dying on the street, without the experience of folks taking the time to invest in them," Lartigue, 32, who grew up in the Seven Trees neighborhood of San Jose, says.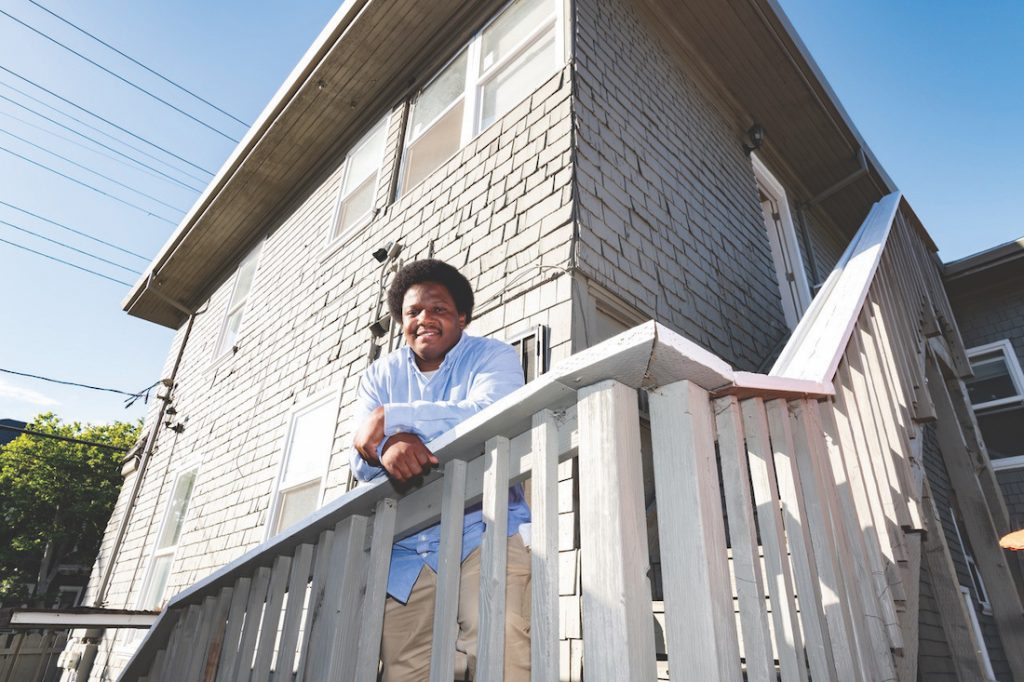 Lartigue had a mentor, Ty Thompson, who believed in him, as did the community leaders he met as he advocated for a different kind of support for those entering adulthood with a similar history of trauma, poverty, and family separation. He joined Santa Clara County's Joint Foster Youth Task Force, which brought policymakers, nonprofit leaders, and foster youth to make recommendations to the Board of Supervisors in 2018. There, Lartigue learned how the systems of budgeting and policy worked – or didn't.
The question he kept asking, over and over, was, "How do we create support that feels like family, and not like an institution?"
At 27, he co-founded Razing the Bar, a new kind of organization he hoped would answer that question.
Based in San Jose, Razing the Bar provides housing, basic needs, and mentorship to Silicon Valley youth aged 18-24. Its approach is anti-institutional: Young adults live in a house together, share meals, and work with mentors that invest several hours a week in the relationship. Most mentors have had similar life experiences, which means their advice on work, lifestyle, and especially mental health carries weight.
"We want to create support that sees youth as whole people, not merely as data points," Lartigue says. And while the nonprofit does track traditional data for itself and partners, "the data we really care about is a different kind, like how are people doing on a self-esteem index? Or how has their self-image improved?"
That data is encouraging, with a positive correlation between those results and more traditional metrics of health and economic success, like steadiness of employment and educational attainment.
Razing the Bar is about to raise the bar, with new government funding making it possible to triple the number of youth they can support. But living prices in San Jose are astronomical, and to do this work, Razing the Bar needs further financial support to make sure no one falls between the cracks.
"Our young people see themselves as a community, and that's how we operate," Lartigue says. At the end of the day, "we are a family."
Donate now!
www.razingthebar.org
(408) 210-8898
CEO: Dontae Lartigue
Mission
Razing the Bar believes that relationships are the key to successful youth development. Through mentorship and housing support, we help transition-aged youth (TAY) achieve permanent connections and self sufficiency.
Begin to Build a Relationship
We know you care about where your money goes and how it is used. Connect with this organization's leadership in order to begin to build this important relationship. Your email will be sent directly to this organization's Director of Development and/or Executive Director.
" knew the impacts I made on youth were tied directly to my ongoing, genuine commitment to their betterment. If I believed they could succeed, they would slowly start to believe the same. Based on our own relationship, Dontae and I knew this approach would be transformational.
Stable Housing for Young People Exiting Foster Care
Razing the Bar is set to receive a substantial, $1.6 million federal grant to support its work over two years. 
But there is a catch. This is a matching grant, and the San Jose-based nonprofit must raise 25% of the money, or $400,000, to secure it. Those funds will subsidize housing, furniture, support services, tuition, and professional development or training certificates.
Razing the Bar is also about to begin a capital campaign to purchase its own property, ensuring that changes in rent or other unexpected housing issues don't throw the program, and the lives of its youth, into disarray.
Key Supporters
Chad Bojorquez, Board Chair
Dontae Lartigue, Co-Founder/Board Member
Jennifer Kelleher-Cloyd, JD, Board Member
John Hogan, Honorary Board Member
Katherine Lartigue ,Co-Founder/Board Secretary
Liz Carter, Board Member
Stephanie Williams, PhD, Board Member
Steve Winchell, Board Member
Ty Thompson, Co-Founder/Board Member
Allstar's Helping Kids
Blue Shield of California
Comerica
David & Lucile Packard Foundation
Destination: Home
Excite Credit Union
Junior League of San Jose
Los Gatos Morning Rotary Club
Santa Clara County Board of Supervisor, Cindy Chavez
The Links Incorporated, San Jose Chapter
Verizon Foundation
Zoom Cares Fund