Protecting Rights and Saving Lives Around the World
War. Climate change. Poverty and inequality. Protecting democracy. Advancing education for women and girls. 
Multiple agencies could spend years tackling the human rights implications of each of these issues. But, for the staff at the San Francisco and Silicon Valley offices of Human Rights Watch (HRW), everything threatening human dignity and justice is on the table.
For more than 40 years, Human Rights Watch has investigated, researched, and reported on human rights abuses all over the world. With a staff of experts who interview multiple witnesses and officials, Human Rights Watch protects rights and saves lives around the world.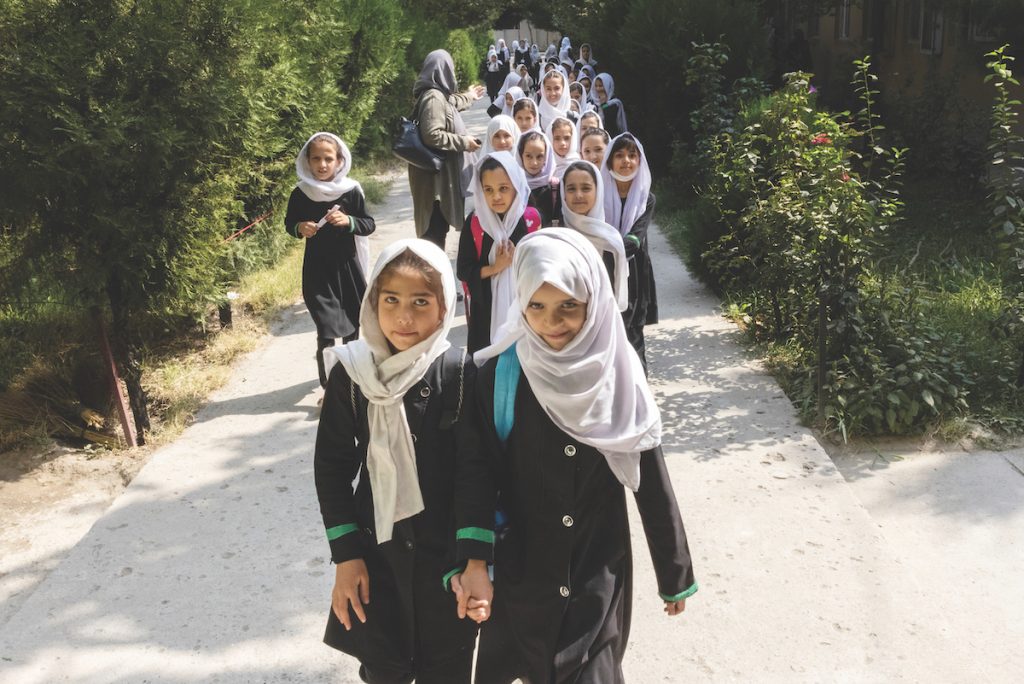 "People trust that we have done the research and have the facts," says Jen Haile, City Director of Human Rights Watch San Francisco.
Exhaustive research translates into powerful influences that have repeatedly pushed governments to improve human rights conditions. That influence is strengthened by ongoing meetings Acting Executive Director Tirana Hassan and the advocacy team attend with presidents, heads of state, and political leaders.
When presented with HRW's fact-driven recommendations to improve human rights, many governments cooperate and improve. But when a country refuses, Human Rights Watch creates leverage by leaning on trading partners or nearby stakeholders to apply political pressure.
Human Rights Watch was founded in 1978 to monitor the Soviet Union's compliance with the Helsinki Accords. Over 40 years later, some of the countries in the former Soviet Union are still a primary focus.
"We have been working in Ukraine for more than 30 years, however the ongoing conflict is requiring much more staff time and resources," Haile says. "Our experts are working around the clock to document and expose human rights violations, which means raising emergency funds is essential to continue this work."
In addition to the Russia/Ukraine conflict, the situation in Afghanistan has only gotten worse. "Women can't leave their homes. Girls can't go to school," Haile says. "Anyone who has been an activist is not safe. It is a complete regression of human rights in Afghanistan the past year."
Although the effects of war in Ukraine and Afghanistan have been in focus lately, Human Rights Watch is active in approximately 100 countries investigating a broad range of human rights issues. From the repression of the Rohingya in Myanmar, to the human rights implications of climate change and COVID-19, to the refugee crisis in Europe, Human Rights Watch makes an impact wherever they are.
Donate now!
www.hrw.org
(212) 377-9479
San Francisco City Director: Jen Haile
Mission
Human Rights Watch investigates and reports on abuses happening in all corners of the world. To ensure our independence, we refuse government funding and carefully review all donations to ensure that they are consistent with our policies, mission, and values. We partner with organizations large and small across the globe to protect embattled activists and to help hold abusers to account and bring justice to victims.
Begin to Build a Relationship
We know you care about where your money goes and how it is used. Connect with this organization's leadership in order to begin to build this important relationship. Your email will be sent directly to this organization's Director of Development and/or Executive Director.
I am incredibly proud to support Human Rights Watch. They are vital to lifting up human rights defenders around the world, giving voice to the voiceless, and bringing a powerful spotlight to atrocities that if left in the dark, would continue. The impact of Human Rights Watch fuels hope and gives those of us that call the Bay Area home a tangible way to support human rights everywhere and anywhere. It's about more dignity in the world – that is what HRW's work ultimately delivers.
Upholding Fundamental Rights
Human Rights Watch is one of the world's leading independent organizations dedicated to protecting the human rights of people around the world. 
The nonprofit investigates and reports on human rights abuses globally. Advocacy is directed towards organizations, governments, businesses, armed groups, or anyone or anything else that has the power to enforce laws or develop policies and practices that uphold human rights.
All donations are used to support work in these areas and are carefully reviewed to ensure that they are consistent with the values and mission of the organization. In order to ensure unbiased and fact-based research, Human Rights Watch does not take funding from any government.
Committee Leadership
Silicon Valley:
Gloria Principe, Chair
Jessie Brunner
Fran Codispoti
Barb Deméré
Dana Fenwick
Loren Gordon
Barbara Hugli-Jones
Wendy McAdam
Cathy Crane Moley
Jean Scheible
Marie Vought
Diana Walsh
Amy Rao, Chair Emerita
Sofie Vandeputte, Chair Emerita
San Francisco:
Leigha Weinberg, Co-Chair
Ipek Burnett, Co-Chair
Mark Grace
Alyssa Harper
Caitlin Heising
Danielle Kraaijvanger
Marty Krasney
Loy Sheflott
David Keller, Chair Emeritus
Lore McGovern, Chair Emerita
Nancy J. Parrish, Chair Emerita
Orville Schell, Chair Emeritus
Joy Alferness, Chair Emerita
Darian Swig, Chair Emerita