Protect Your Kids, Invest in Brady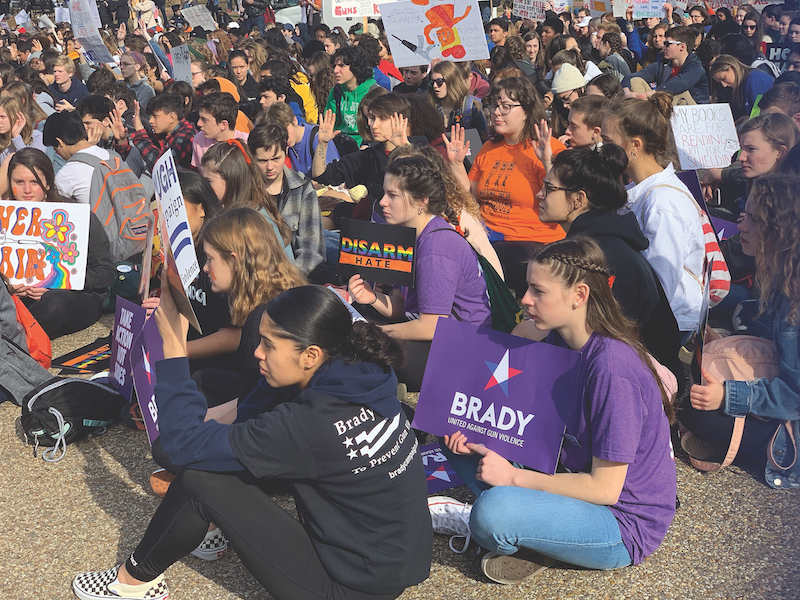 In contemplating the scope and destruction wrought by gun violence, it is understandable to despair. But inaction won't save your family and neighbors. 
"We are fighting against this notion that the NRA wants everyone to believe, which is that this is hopeless," says Kris Brown, president of Brady, a national leader in ending gun violence. "When I am asked, 'Why should I get engaged? Why should I get involved?' The answer is simple: there's no other choice."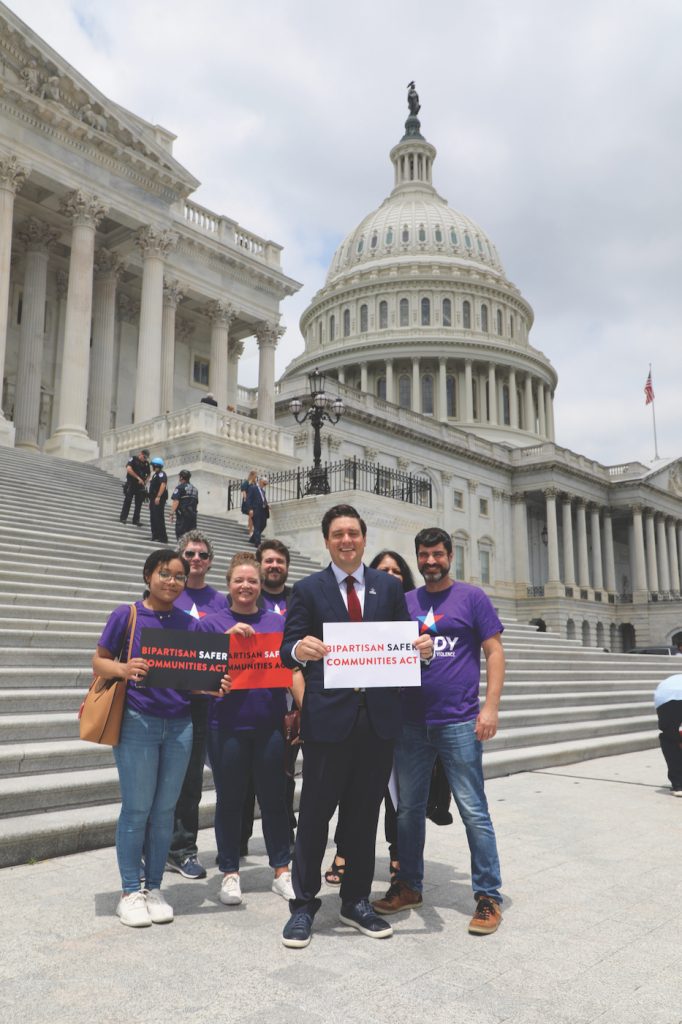 Since 1974, Brady has enacted solutions through litigation, legislation, and educational efforts to give Americans hope in the face of a deepening crisis.
One key way Brady is saving lives is through its national PSA campaign, End Family Fire, which alerts gun owners that lives could be saved if firearms are stored safely.
Roughly 76% of school shooters, under the age of 18, used a gun from their home or the home of a relative or friend. And an unlocked gun in the home increases the risk of death from suicide by 300%.
Despite these harrowing statistics, 63% of Americans believe that guns make households safer and more than half of all gun owners store at least one gun without any locks or other safe storage measures.
Brady knows safe storage saves lives. End Family Fire is successfully encouraging the safe storage of guns to prevent the unintentional shooting of children, mass shootings, and gun suicide.
With generous support, Brady leverages each donor dollar 5 to 1 with pro-bono advertising investment. Across all media platforms, Brady is able to target specific groups, such as Black teenage girls who are disproportionately affected by gun-inflicted suicide, to stop this preventable carnage.
Gun owners who saw the ads were 400% more likely to seek out information about safe storage and 250% more likely to report talking to their family and friends about safe gun storage.
Most importantly, 48% of gun owners who saw the ads changed how or where they keep their firearms and stored them in a safer manner – a critical first step to ending the ravages of gun violence.
Donate now!
www.bradyunited.org
(202) 370-8149
Gun Violence Survivor & Vice President of Development and Partnerships: Liz Dunning
Mission
We're uniting people from coast to coast, liberal and conservative, young and old, fed up and fired up, to end gun violence.
Begin to Build a Relationship
We know you care about where your money goes and how it is used. Connect with this organization's leadership in order to begin to build this important relationship. Your email will be sent directly to this organization's Director of Development and/or Executive Director.
Talk is the least we can do, which is why Brady's work is so important. They're taking action to curb gun violence in achievable, common sense ways by emphasizing education, litigation, and legislation, and by recognizing that gun violence affects everyone in our country, and does outsized damage within black and brown communities.
Invest in Our Safety
More likely than not, your life has somehow been touched by gun violence. Whether it's your children experiencing lockdown drills or the loss of a loved one, firearms and the human suffering they cause have reached epidemic levels. 
To staunch the bleeding requires expertise, dedication, and money.
Brady is unabashed in its request of you, the donor. It needs $2 million to fuel its End Family Fire campaign this year.
Your donation pays for research to target the audiences that most need to hear Brady's message, to produce the advertisements and to provide training for clinicians about how to talk about the risks of guns in the home and safe storage with patients.
"The next school shooter could be stopped. The suicide that you don't know your teenager is contemplating with the gun in your closet can be stopped with this campaign," says Brady President Kris Brown. "And even if it saves just one life, the investment will be worth it."
Key Supporters
NORTHERN CALIFORNIA RLC:
Marita Daly (Past Chair)
Pellie Anderson (Co-Chair)
Kath Tsakalakis (Co-Chair)
Ben Bartlett
Jeff Bleich
David Bray
Johanna Carney
Anne Ching
Randi Curhan
Kris Dyszynski
Jenny Fannin
Eric Havian
Steve Henry
Dan Horn
Dennis Joyce
Pam Kosinski
Nick Kenig
Coach Steve Kerr
Sonja Caldwell Kos
Kira Dahlgren Lancaster
Reginald Lee
Mark Linton
John Maa
Dennis Mulqueeney
Christina Nooney
Jeanette Pavini
Jonathan Parkhurst
Michael Plimack
Kari & Tom Rocca
Steven Roland
Michael Ronen
Juana Schurman
Louise Serio
Steve Sposato
Eric Swergold & Dawn Dobras
Brittany Votto
Joyce Wang
Saeri Yuk