Mobilizing Bold Philanthropy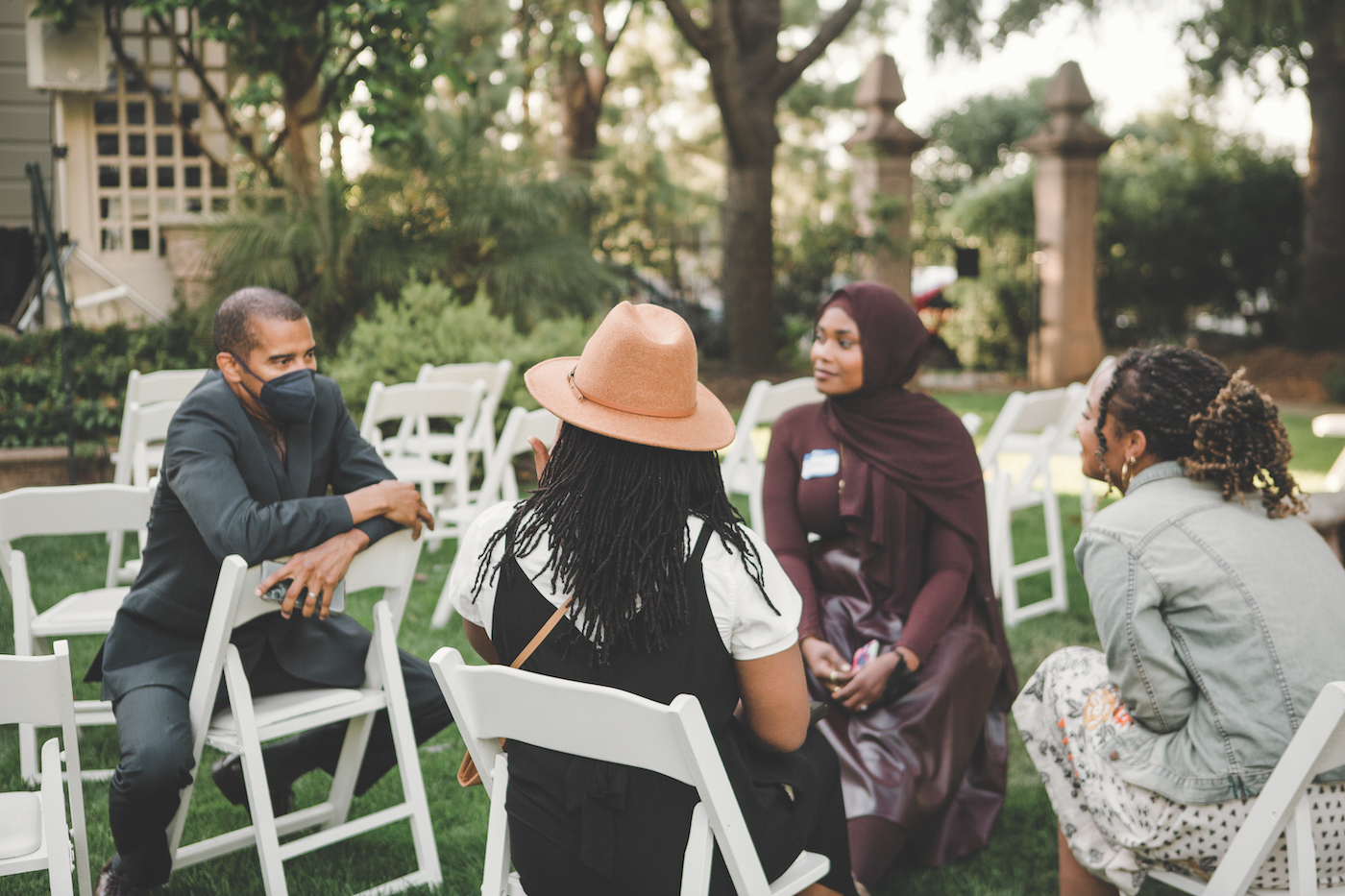 Dwayne S. Marsh, who recently joined Northern California Grantmakers (NCG) as President and CEO, doesn't have time for business as usual.
"There is no need for mediocre philanthropy," Marsh says. Instead, the times call for something exceptional – leveraging the extraordinary innovation and resources in the Bay Area to address the equally extraordinary challenges. NCG's goal, put simply, is to mobilize philanthropy to what Marsh calls, "that tipping point moment, at which the amazing becomes the norm."
For more than 40 years, NCG has been bringing together foundations, nonprofit organizations, businesses, and government to tackle the region's most pressing social issues. Covering 48 counties, NCG currently works with 220 institutions and more than 4,000 individuals, helping grantmakers of all types reach their potential through leadership development, capacity-building, the exchange of ideas, and strategic networking.
Examples of this work include a new partnership with the National Center for Family Philanthropy, with whom they presented at the National Forum on Family Philanthropy in San Francisco in October 2022. This program is one of several designed to help families manage the unique issues and opportunities connected to family giving and running a family foundation.
Autumn also brought the next round of NCG's New Grantmakers Institute, a seven-week introduction to the art and craft of grantmaking. This deep dive into best practices brings new philanthropic leaders into a network of peers, offers mentorship with seasoned philanthropic leaders, and resources them to show up in alignment with their values.
Zuleika Godinez, a program officer at the S.H. Cowell Foundation in San Francisco, participated in the 2021 Institute. She explained that the value of a program like this is that "there is a power of bringing leaders in the sector together, and beginning to build relationships," with the goal of "having that network to lean on, to learn together, and ask questions."
Underlying NCG's work is a significant, strategic move toward centering equity in the philanthropic ecosystem. In 2021, with a gift from The David and Lucile Packard Foundation, NCG partnered with Open Impact, a San Mateo-based philanthropic advising firm, to create a new framework called "Get It Right: 5 Shifts Philanthropy Must Make Toward an Equitable Region."
Based on research and wide community input, the effort looks to change the underlying systems in a region of unprecedented economic inequality. Its call to action recognizes the difficulties of making institutional and sector change, while calling on philanthropy to "embrace new narratives of possibility and inclusive decision-making, invoke new mental models, shift organizational and philanthropic sector culture, change default behaviors, and make bolder, more generous, and community-responsive commitments."
NCG's goal, says Marsh, is to help change the system, and then effectively share those changes. "We want to shine a light on what's working" in the realm of equity-focused philanthropy, he says. By exhibiting what is possible, "we can demonstrate that we can do good by doing well."
The challenges of the last couple of years – which included a national reckoning on race, a pandemic, and a visceral worsening of climate change, including unprecedented forest fires – spurred NCG to simultaneously plan for a more equitable philanthropic landscape, as well as supporting nonprofits to keep on operating during multiple crises.
When the pandemic hit, NCG leveraged major investments from local government and foundation funders by an order of magnitude to support community organizations. Among the hardest hit sectors was the arts. With the sudden, open-ended shutdown of almost all live performances, "our goal was to help arts institutions keep the lights on – literally," says Marsh.
Since 2019, NCG has leaned into one of its superpowers – turning networks into vibrant, action-oriented investors. That work has led to new partnerships like the Youth Power Fund, which supports youth-driven change, and the Bay Area Census Funders Collaborative, to ensure democratic processes like the census support an equitable future.
NCG has also doubled down on its more peer-learning, cohort-driven network models. These include:
·The Communications Institute, which supports narrative strategists and storytellers in philanthropy to help shape and envision just futures.
·The Rising Leaders Cohort, a space for philanthropic staff to develop a rigorous level of leadership skills and learn from senior leaders in the field.
·The Racial Equity Action Institute (REAI), offering leaders in business, government, and other sectors space to learn and model best practices to operationalize racial equity in their institutions. 
Michael Arnold, a Director at the Berkeley Research firm Informing Change, was a 2019 REAI Fellow. For him, the proof of true social change will happen "when I see a stronger commitment across sectors."
Marcia Quinones, Program Director for Education and Immigrant Integration at Marin Community Foundation, pointed to an additional value of these collaborations.
"When you are with like-minded people who are rooted in social justice, it can actually be joyful," Quinones says. "And it should be joyful."
"Joy is central to our work. We can't do business as usual unless we do it by centering resilience and joy." Marsh understands the demands of trying to build a better philanthropic ship, especially at a moment when staff are being pushed to build a better philanthropic ship while sailing on ever rougher seas. It's one reason why NCG created a series of weekly mindfulness sessions for its staff and member organizations, with the express goal of supporting their health, resilience, and creativity.
"It's a privilege to have a livelihood that can actually help improve people's lives," he says. But the intensity of the work can take its toll. His advice? "Try to hold on to the joy that comes with making a difference."  
Join NCG
www.ncg.org
(541) 531-3094
Senior Manager of Communications: Kayla Ballard
Mission
Northern California Grantmakers brings philanthropy together to build healthy, thriving, and just communities. Learn more about our 40+ year history below.
Begin to Build a Relationship
We know you care about where your money goes and how it is used. Connect with this organization's leadership in order to begin to build this important relationship. Your email will be sent directly to this organization's Director of Development and/or Executive Director.
We want to shine a light on what's working" in the realm of equity-focused philanthropy, he says. By exhibiting what is possible, "we can demonstrate that we can do good by doing well.