Mercy Center Burlingame: Retreat and Conference Center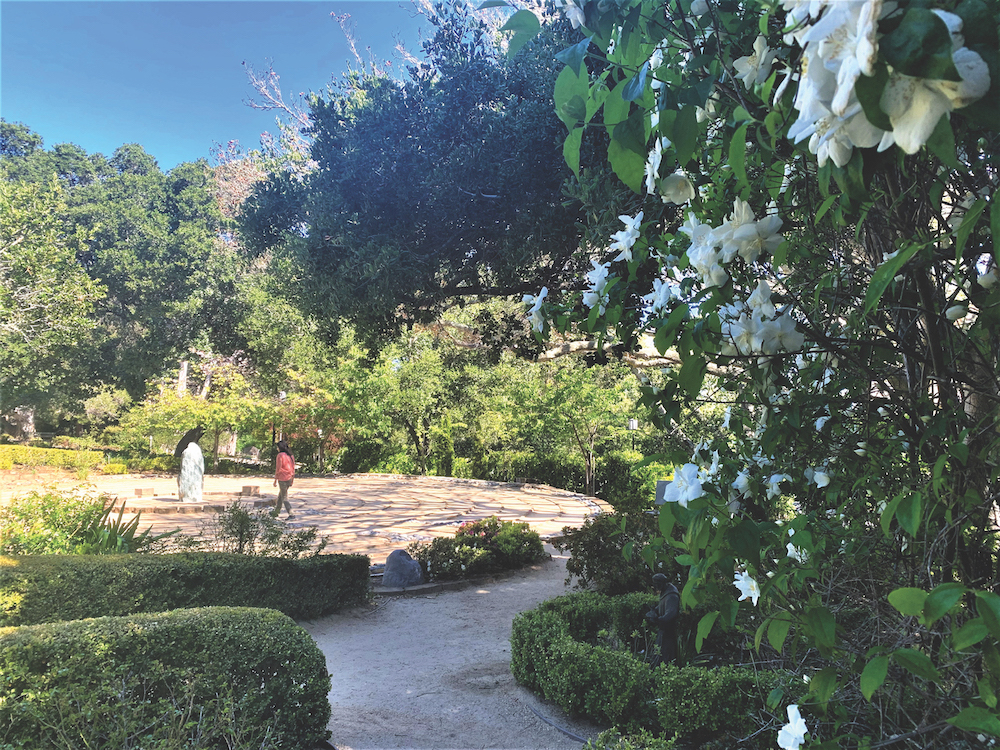 Mercy Center in Burlingame has been a spiritual oasis for the last four decades, a place of healing and transformation. During the challenging times of the pandemic, climate crisis, and political angst, there has never been a greater need for just such a refuge.  
"It's a time of a lot of big questions," Mary Dillard, Director of Mercy Center, says. "Mercy Center is an open and inclusive place to process what's happening around us."
The Catholic women's order of the Sisters of Mercy established Mercy Center in Burlingame in 1981 as a retreat and conference center.
"We welcome the exploration of many spiritual and religious perspectives and we are respectful of the spiritual journey for each individual," Dillard says.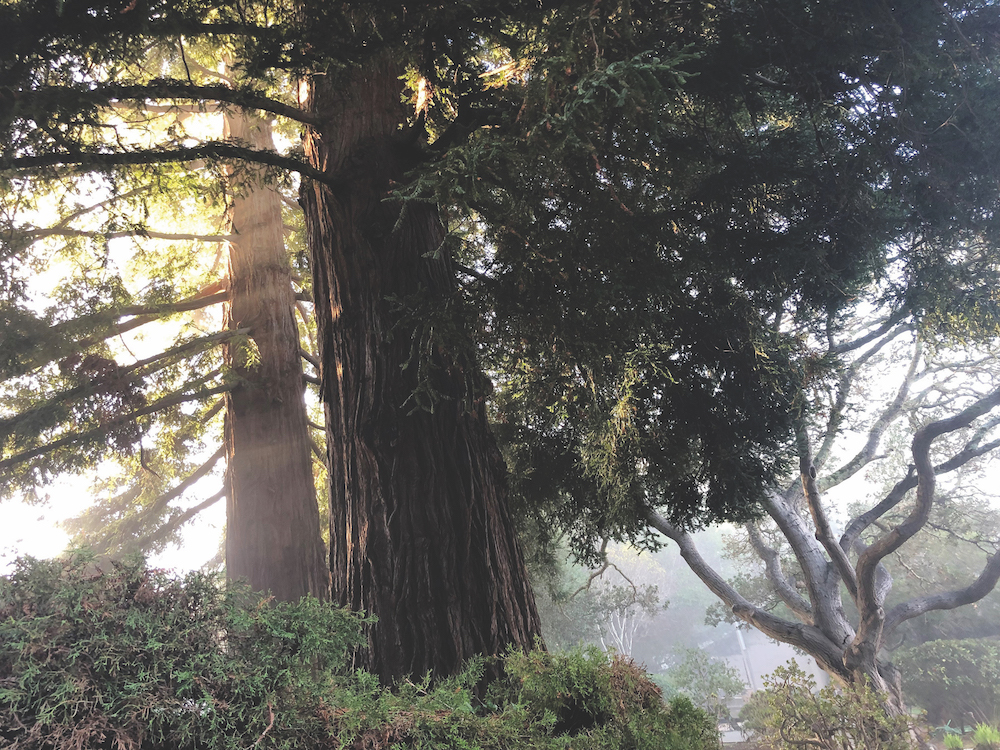 Attracting more than 10,000 people every year, Mercy Center has 88 beds and hosts a wide range of events and training programs that encourage spiritual and personal development.
They also provide free weekly meditation and centering prayer programs online to support their guests' dedication to participating in regular spiritual practices. The Center's commitment to inclusivity is seen in the programs they feature in Spanish and Cantonese. Being within 15 minutes of San Francisco International Airport, they easily welcome guests from all over the world.
Their campus is set amid 40 acres of immaculately landscaped grounds that feature Christian and Buddhist inspiration, and a hand-built, sacred labyrinth designed for meditative walking.
Prominent spiritual leaders and nonprofit organizations find the environment at Mercy Center to be the perfect place to host their own retreats and conferences. With lots of large conference rooms and beautiful spaces to gather, delicious vegetarian meals, and warm Mercy hospitality, it is one of those "best-kept secret'' kind of places that will keep you coming back for more.
Additionally, the pandemic facilitated the Center to develop virtual programming for its spiritual direction, prayer, and meditation classes.
Dillard, who has a background in working for both technology startups and ministry, hopes that the expansion into online classes will continue to extend Mercy Center's teachings beyond the tranquil setting in Burlingame to allow anyone seeking spiritual guidance the ability to access their offerings.
"We're finding new ways to use technology to carry the message and make it broadly available to more people," Dillard says. "Anybody who's been on the frontlines of the pandemic – medical professionals, teachers, cooks, clerks, therapists – and experienced this collective trauma needs a place like the Mercy Center to gather, heal, and explore their spiritual lives in a healthy, inclusive way," Dillard says.
Donate now!
mercy-center.org
(650) 340-7492
Mercy Center Burlingame Director: Mary A. Dillard
Mission
Mercy Center provides opportunities for people to become more attentive to the presence of the Divine in their lives and in the world, and then respond with care for the Earth and service to others, especially people who are poor and vulnerable.
Begin to Build a Relationship
We know you care about where your money goes and how it is used. Connect with this organization's leadership in order to begin to build this important relationship. Your email will be sent directly to this organization's Director of Development and/or Executive Director.
Mercy Center is my sanctuary! Once through its doors, the worries of modern life disappear. All Mercy staff allow for this. Actually, as a guest, all staff are welcoming. It is wonderful to be greeted warmly in the lobby. Housekeeping keeps everything spotless. The Mercy kitchen deserves a couple gold stars. Obviously there are many, many individuals (both those who are seen and not seen) who work to make each retreat run so smoothly.
The Dawning of a New Era for Mercy Center
"We have the reputation for providing a beautiful space for retreats, where you can come to explore your spiritual life, and that's needed right now, especially in the wake of the pandemic," says Mary Dillard, Director of Mercy Center. "To really ensure the sustainability of the Center, we need to have more funding in place."
Seeking to raise $1.2 million in donations over the next 3 years, Mercy Center plans to expand its reach by creating professionally-produced webinars and podcasts. The campaign will help us to expand our team with new technology support staff and spiritual formation leaders. A donation of $125,000 will help design, build, and equip a recording studio. Grants of $1000-10,000 will contribute to our participant learning grant fund.
With many of the sisters now in their elderly years, Mercy Center plans to hire the next generation of caretakers to ensure the healing institution remains sustainable for the years ahead.
Key Supporters
The Gellert Foundation
The O'Shea Foundation
Trust for the Meditation Process
Sisters of Mercy of the Americas
Private Donors