Higher Education as a Pathway to LGBTQ Rights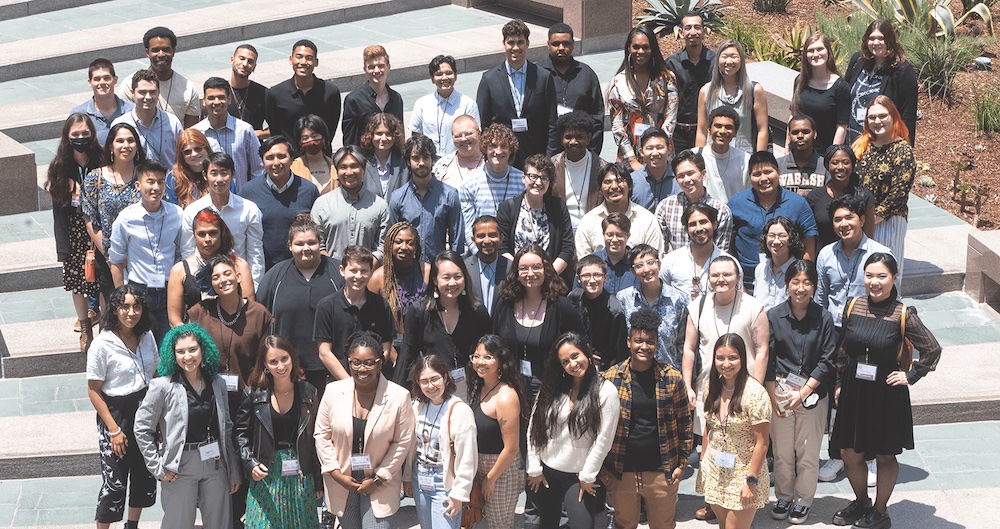 For many young people, the world can feel hostile. For LGBTQ youth, this feeling is too often a grim reality.
Without the financial and familial support afforded to their peers, LGBTQ youth are disproportionately excluded from higher education. On average, LGBTQ students report having roughly $16,000 more debt than their non-LGBTQ counterparts. Furthermore, 41% report delaying their education because they didn't have support from family to meet the cost of college. At Point Foundation, a nonprofit that provides scholarships and vital programs to LGBTQ students, a new future is being paved.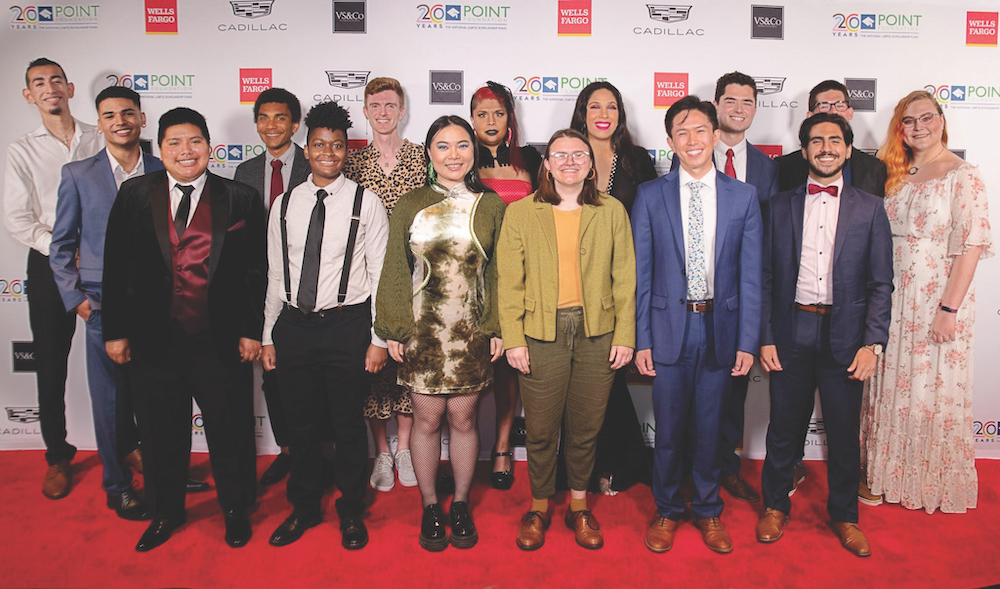 "Financially, college is very inaccessible for a lot of people, so the need is there for the financial support, but the need is also there for community," says Chief Development Officer Eddie Pelto.
The success of Point Foundation can be attributed to its two-pronged approach: scholarship along with mentorship and coaching. By providing students with the financial and emotional support to enter higher education, Point Foundation is not only changing the lives of these motivated students but also changing the trajectory of our country.
"In the last 20 years, acceptance of LGBTQ people has grown," Pelto says, "but what we're facing now is a resurgence of oppressive bills and laws, a war on people's rights."
Over the next three years, Point Foundation has committed one million dollars to fund students dedicated to social change. This scholarship money will be awarded to students pursuing degrees in law and political science as well as students in cultural impact fields, such as filmmakers who will document and tell the stories of LGBTQ people.
"There are forces that are still trying to take away the rights of LGBTQ people. It is important that we nurture and grow the leadership that will be needed in these areas," Pelto says.
By alleviating students' financial burdens, Point Foundation opens up opportunities for development inside higher education and within their own leadership and service classes. With guidance from mentors and coaches who are themselves from the LGBTQ community, students at the Point Foundation grow into the leaders, artists, and scholars that the next generation needs.
Donate now!
pointfoundation.org
(212) 909-2425
Chief Development Officer: Eddie Pelto
Mission
Point seeks to build community and springboard a new generation of LGBTQ leaders toward success. Point does this through scholarship funding, mentorship, leadership development, and community service training, and is the nation's largest scholarship-granting organization for LGBTQ students of merit.
Begin to Build a Relationship
We know you care about where your money goes and how it is used. Connect with this organization's leadership in order to begin to build this important relationship. Your email will be sent directly to this organization's Director of Development and/or Executive Director.
Having support, whether financial, or mentors, or community in general I think is vital for continuing to build the next generation of LGBTQ+ leaders.
Seeding the Future of Human Rights
Point Foundation is supporting our country's future generations through a variety of scholarships. From one-time financial assistance to graduate school and beyond, Point Foundation packages monetary support from donors into life-changing opportunities for LGBTQ youth. 
During the 2022-2023 academic year, Point Foundation will support more than 550 students, the largest class in their 20-year history.
By donating to the Point Foundation, contributors provide LGBTQ students with the support they need to attend college, pursue their dreams, and help lead our country.
Key Supporters
CBRE
EY
MacKenzie Scott
Victoria's Secret & Co.
Wells Fargo