Giving North Bay Area Students a Voice Through the Arts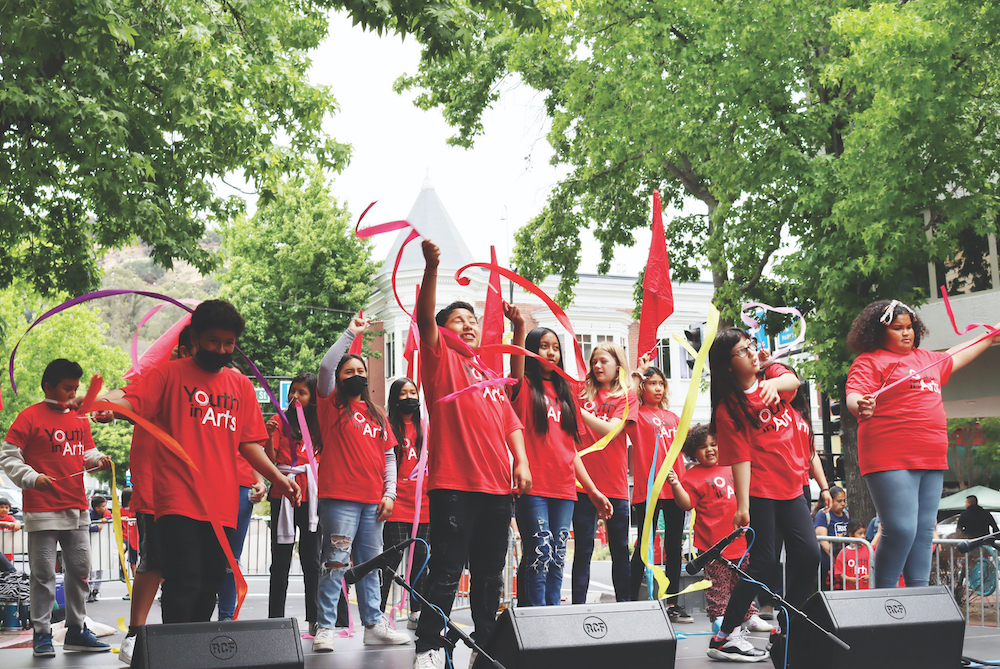 Since 1970, Youth in Arts has been helping students find their voices through the arts and creativity. 
"We try to step in where schools or districts are having a challenge providing consistent, equitable access to arts education for whatever reason – whether it be geography, finances, staffing," says Executive Director Kristen Jacobson.
The mission of San Rafael-based Youth in Arts is to build visual and performing arts skills that foster confidence, compassion, and resilience in kids of all abilities. They also aim to provide arts education more equitably in the region, providing more to the schools that need it most. Since 1981, Youth in Arts has been the primary provider of arts education in special education classrooms in Marin.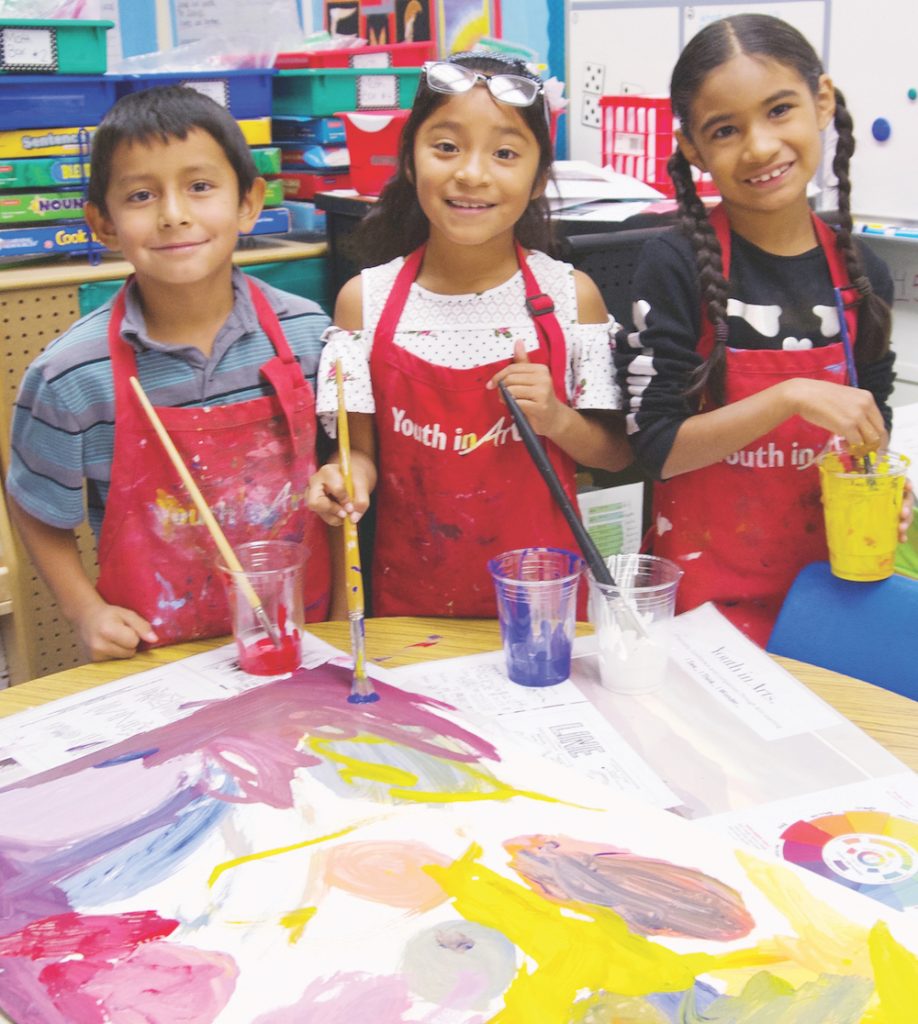 Several decades ago, a change in California tax law – Prop 13 – led to decreased school funding. Arts education across the state took a hit, and the impact is still visible. Today, only 11% of California schools comply with the state requirement to provide students with access to the visual arts, music, dance, and theater, according to a recent report from SRI Education.
Youth in Arts is there to fill in that gap in the North and East Bay communities.
To date, the organization has provided arts education for over one million students. They hire professional artists to teach in the classroom, and host gallery shows in their youth-focused gallery. Their award-winning `Til Dawn teen a capella ensemble gives students the opportunity to pursue advanced vocal music, and many have gone on to become professional musicians or teaching artists themselves.
Youth in Arts' teaching artists focus on the process of creating art, not just building technique or skill. They use the arts as a vehicle for youth mentorship and community building, providing programs that address social emotional learning, connectedness, and individual development.
Over the last two years, students worked with a visual artist to create a collaborative public mural promoting social justice that will be installed in October 2022. In another program, elementary students worked with an architect to design solutions to real-world problems in their communities, such as sea level rise and a lack of affordable housing. They even presented their ideas to the San Rafael City Council.
"We want to see students understand that they have a voice," Jacobson says, "and that they can use that voice to make change in their community through the arts."
Donate now!
youthinarts.org
(415) 457-4878
Director of External Affairs: Morgan Schauffler
Mission
Youth in Arts builds visual and performing arts skills through innovative and in-depth programs that foster confidence, compassion and resilience in students of all abilities. We develop capacity among educators and teaching artists, advocate for equitable access to arts education and offer opportunities for youth to share their creative voices.
Begin to Build a Relationship
We know you care about where your money goes and how it is used. Connect with this organization's leadership in order to begin to build this important relationship. Your email will be sent directly to this organization's Director of Development and/or Executive Director.
Art, it can express how you feel and express to everyone things that I like and that I care about. You don't have to worry… you can just relax your head and paint whatever you like.

Bringing Three Years of Arts Education to San Rafael Students
Youth in Arts is asking for $65,000 to expand a partnership they recently developed with San Rafael City Schools to provide a total of 30 weeks of arts education with a professional teaching artist (in visual arts, music, or dance) once a week for three years. 
Over the past few years, despite the challenges of the pandemic, Youth in Arts has expanded even more, with a goal of creating sustainability. The partnership emerged out of this thinking, and they created a multisource funding model that will distribute resources equitably.
Key Supporters
Buck Family Fund
California Arts Council
Hewlett Foundation
Irene S. Scully Family Foundation
The Milton & Dorothy
Sarnoff Raymond Foundation
Kimball Foundation