Eyeglasses: The Critical Difference for So Many Struggling Students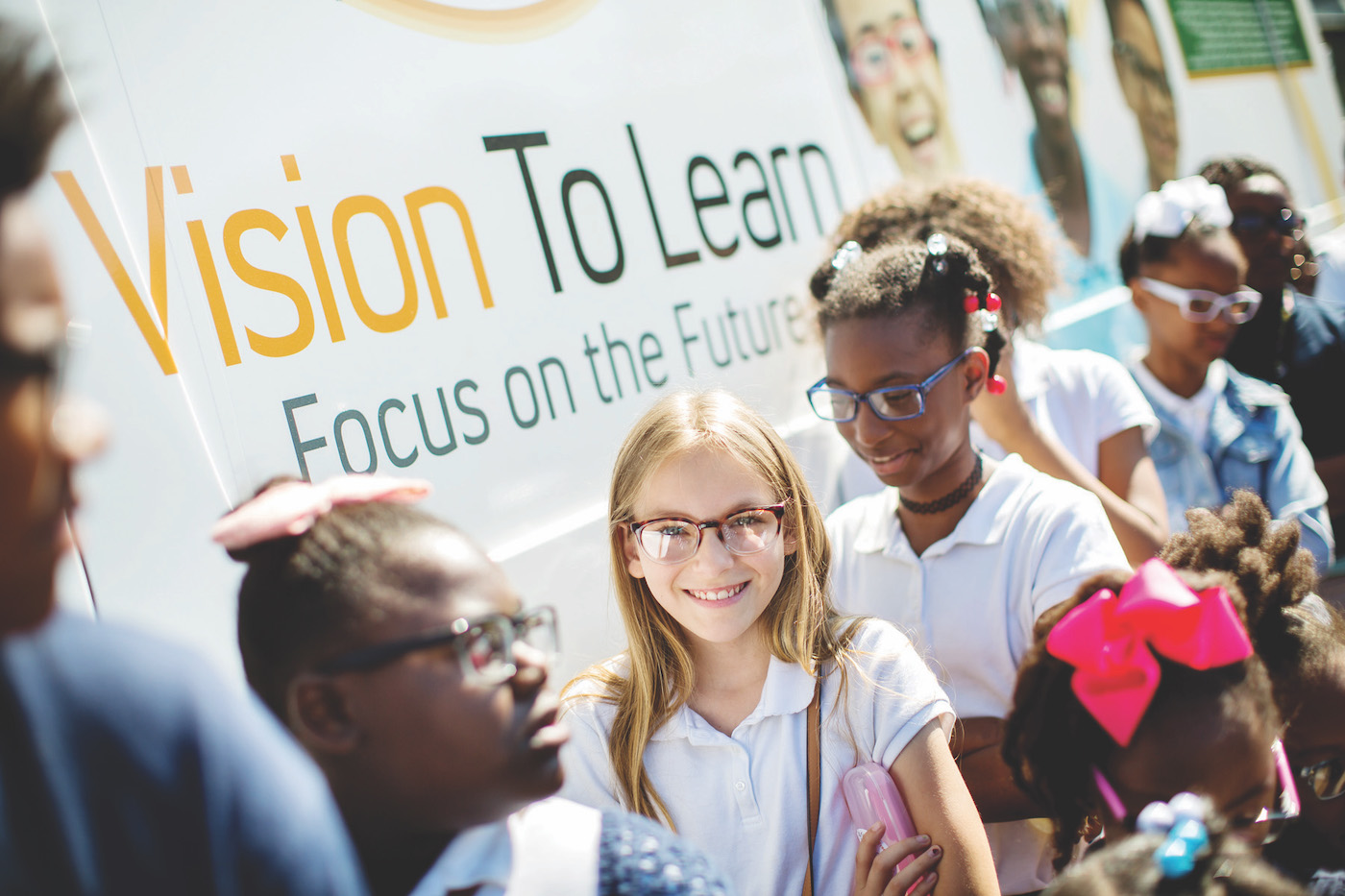 Five-year-old Noah was almost legally blind, pressing his nose against the page to make sense of the words. Then a mobile eye clinic showed up at his kindergarten and ordered him his first pair of glasses, for free.
"When I didn't have my glasses I couldn't see with my scooter, and I always fell," Noah says, beaming. "Now that I have my glasses, I can ride my scooter."
Noah is among the nearly 500,000 kids across the nation with poor eyesight given a clear shot at the blackboard by Vision To Learn, a Los Angeles-based nonprofit agency dedicated to ensuring each child has the glasses they need to succeed in school and in life.
More than two million students across the country lack the glasses they need to succeed in school. Students with uncorrected vision problems often avoid reading, suffer headaches, and have trouble focusing in class because most learning in the first 12 years is visual.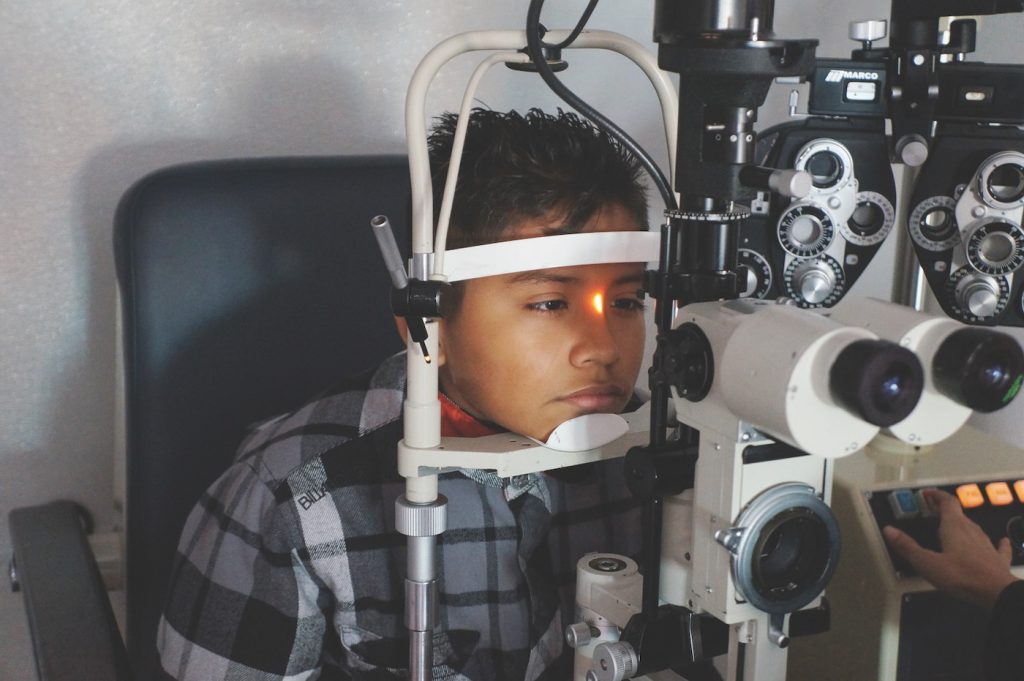 Many end up failing grades, dropping out of school, or engaging in disruptive behavior. Up to 70 percent of juvenile offenders have issues related to uncorrected vision, the nonprofit reported.
Enter Vision To Learn, founded a decade ago with a single mobile eye clinic in Los Angeles and the vision of its founder: businessman and philanthropist Austin Beutner.
"Every child, every school, everywhere in the country should have the glasses they need to succeed in school and in life," says Beutner.
Bringing the care involves rolling up in a specially designed mobile vision clinic. A licensed optometrist then provides eye exams for all students who fail an initial screening. Kids who need glasses then choose among a variety of frames.
Two weeks later, Vision To Learn returns to hand them a free pair of prescription glasses. If they're lost or broken, they're replaced free of charge.
Studies at UCLA and John Hopkins University show that the free eyeglasses from Vision To Learn have enabled kids with poor vision – especially those at the bottom of their classes – to do better in school.
Vision To Learn helps thousands of students throughout the nine-county Bay Area and Sacramento. Nationally, they have 42 clinics that serve more than 750 underserved communities in 13 states and the District of Columbia. This year, the organization expects to give 100,000 pairs of prescription glasses to needy kids, an agency record.
"Time and time again, every day, when a child gets their glasses, they put them on their nose, and then there's this huge smile on their face," says Ann Hollister, Vision To Learn's president.
For Noah, the new glasses were a godsend.
"He was actually two lines away from being legally blind," his mother says, choking with emotion during a YouTube testimonial. "Amazing, just to see the growth that has happened since he's gotten his glasses – he just seems like a happier child."
Donate now!
www.visiontolearn.org
(310) 893-2336
National Director: Damian Carroll
Mission
Vision to Learn provides free eye exams and glasses to kids in underserved communities.
Begin to Build a Relationship
We know you care about where your money goes and how it is used. Connect with this organization's leadership in order to begin to build this important relationship. Your email will be sent directly to this organization's Director of Development and/or Executive Director.
When we're thinking of challenges related to attendance, academic interventions, behavior challenges, not being able to see, in my opinion, comes before all of those interventions and all of those supports.
No Kid Without the Glasses They Need
Vision To Learn is looking for the support it needs to give free eyeglasses to every needy kid in America. That means it won't stop until the two million kids who need glasses, have glasses.
"Our goal is to scale this so that no kid goes without the glasses they need to succeed in school," says Ann Hollister, Vision To Learn's president. "We want to go wherever there is a need not being met."
Key Supporters
Beutner Family Foundation
Blue Meridian Partners
The Eli and Edythe Broad Foundation
Chan Zuckerberg Initiative
OneSight EssilorLuxottica Foundation
San Francisco County
County of San Mateo
Sobrato Philanthropies
Warby Parker
Warriors Community Foundation