Connecting Youth to Jobs And Career Pathways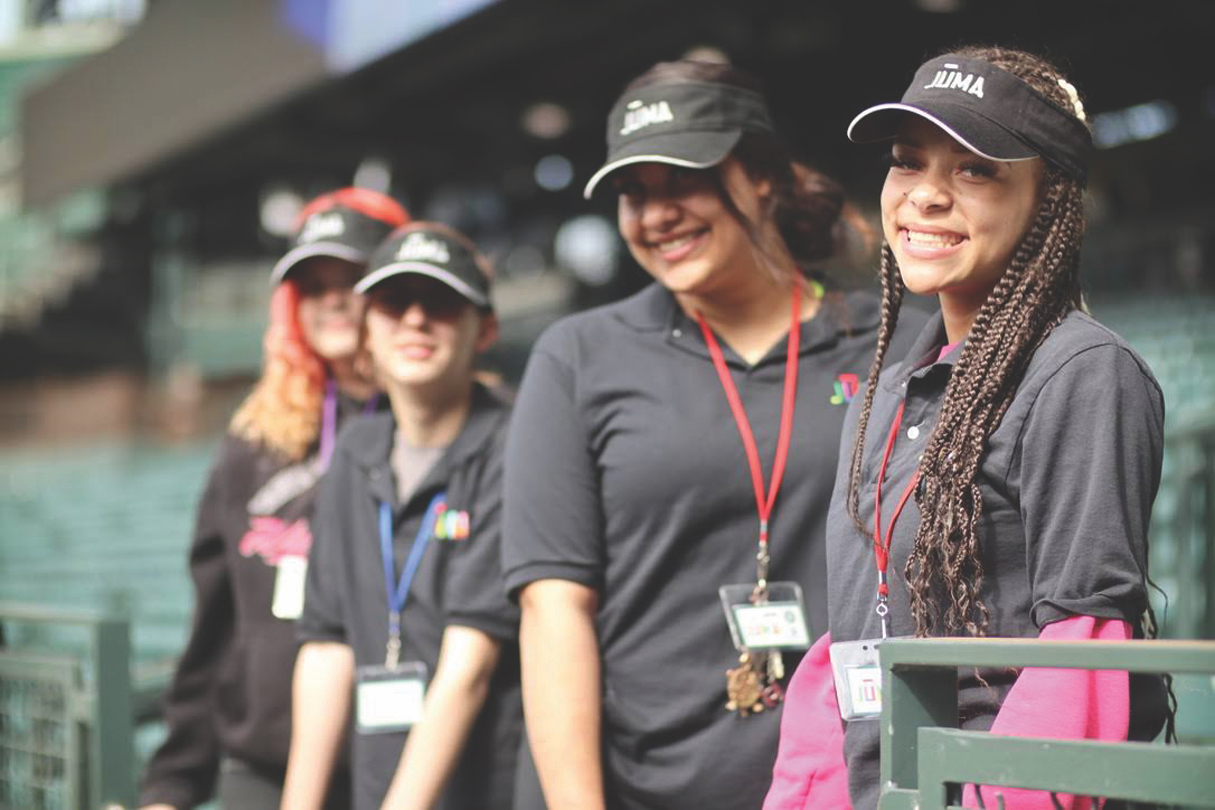 Perhaps, if you were watching the Giants and Padres play in Oracle Park one recent evening, you might have seen a shy but enthusiastic teen named Felix selling ice cream to shivering fans. He turned the "I scream, you scream" ice cream song on its head, getting fans to end it with "we all scream at Padres fans!"
Felix, who emigrated from Ghana as a kid, credits his grace under pressure to his mother, who instilled in him a sense of joy and possibility, and to Juma Ventures, the nonprofit program that hired and placed him in this job.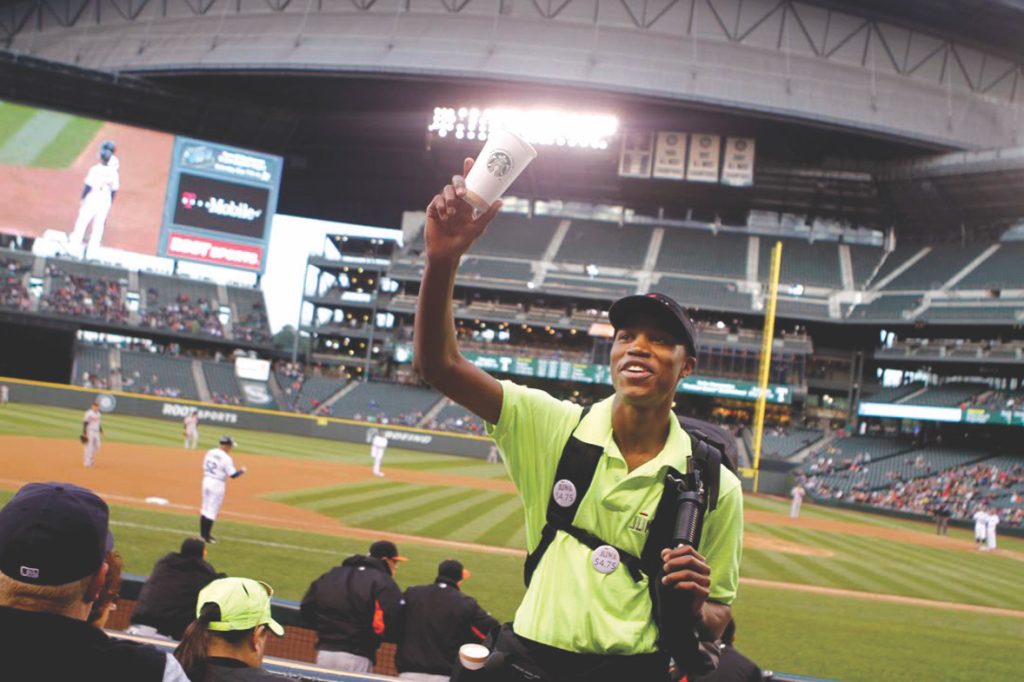 Juma began in San Francisco in 1993, with a single ice cream store employing homeless youth. That experiment provided anecdotal proof of what the data now clearly shows – early job success for underserved youth is a critical indicator for future work and educational achievement.
Today, Juma's social enterprise model has given almost 10,000 young people their first jobs, not just in San Francisco but in San Jose, Sacramento, Seattle, Houston, and Atlanta. Many of those jobs are partnerships with major sports franchises like the Giants, or at its 20 social enterprise operations, including Steep, a boba and ice cream shop in San Francisco's SoMa neighborhood. Founded by Juma alumni Angela and Alvin Yu, Steep will serve as Juma's first youth-focused Management and Leadership Training Lab.
For CEO Adriane Gamble Armstrong, Juma's success is wrapped up in the commitment of the young people it works with, and the quality of their work. "Employee satisfaction is through the roof," Gamble Armstrong says. "And there is very little employee turnover."
For employers who hire Juma youth, there is yet another return on investment: the opportunity to learn from an organization that has turned its emphasis on diversity, equity, and inclusion into an economic asset.
"Companies are trying to create supportive workplaces for an increasingly diverse workforce," Armstrong says. "We can help make that happen."
Felix's post-ballpark journey led to a mentorship opportunity with investment firm Farallon Capital, and he was beaming with excitement after receiving a letter of acceptance from Brown University. He credits Juma with helping him build a resumé and giving him the financial and public engagement skills that will help him no matter what he does next.
Donate now!
Double your donation today!
Through December 31, 2022, every donation of $300 and above will be generously matched by Ahsha and Dylan Haggart up to $15,000.
A $300 donation is enough to provide a stipend to a youth for the full course of Juma's financial capability, career development, and job readiness workshops. Stipends are critical so youth can afford to attend trainings without giving up their income. That way, they don't have to choose between showing up for work or preparing for their future. Juma's goal is to raise enough funds to support 100 youth — money that goes directly into their pockets — through December 31.
Mission
Juma strives to break the cycle of poverty by paving the way to work, education, and financial capability for youth across America.
www.juma.org
(262) 825-2523
Individual Giving Manager: Jessica Yost
Begin to Build a Relationship
We know you care about where your money goes and how it is used. Connect with this organization's leadership in order to begin to build this important relationship. Your email will be sent directly to this organization's Director of Development and/or Executive Director.
I am dedicated to supporting Juma because I know that my contributions directly impact low-income youth who are intent on improving their lives. Juma provides job skills training, mentorship, career exploration support, financial literacy training, and ultimately, a first job. With positive adult role models and supportive peers, the Juma community is a lifeline to many who face substantial barriers in entering the workforce and who may not otherwise succeed without the support of the organization. I am continually inspired by the Juma youth I meet who, in spite of hardships and disadvantages, remain optimistic and are enthusiastic to take advantage of all that Juma has to offer. The countless success stories of Juma youth that have completed the program are a testament to the commitment and dedication that Juma puts forth in accomplishing its mission.
Support the Potential of Young People
Juma Ventures is helping to break the cycle of poverty by paving the way to work, education, and financial capability for youth across America. 
You can help Juma with your support:
$1,000: Creates one job opportunity for a Juma youth
$500: Supports one youth to complete the Career Program Series 
$100: Helps youths meet basic needs
Key Supporters
Alaska Airlines
Bank of America
Deloitte
Ahsha and Dylan Haggart
REDF
The San Francisco Giants
The Schultz Family Foundation
The Sobrato Family Foundation
Jane Thornton
Michael and Tory Winnick