Breaking the Cycle of Poverty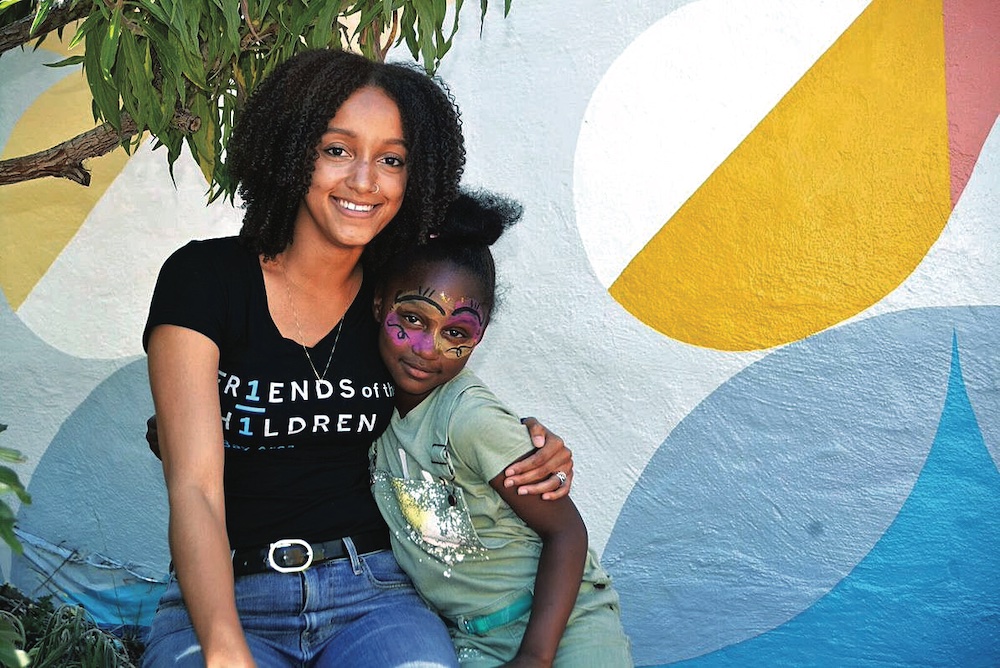 During the first few weeks after David began mentoring Ronald, he would find the five-year-old child sound asleep, not participating in kindergarten class.   
Ronald had been identified as a child who has experienced intense traumas and faced the greatest systemic barriers to success by Friends of the Children – SF Bay Area (Friends-SF), a nonprofit organization that provides professional mentorship to children in Bayview-Hunters Point.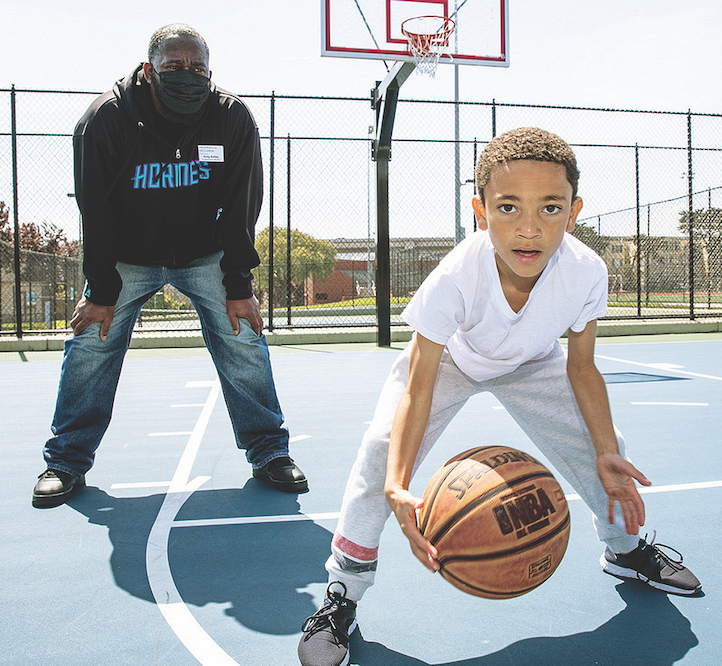 Friends-SF pairs children – all of whom identify as people of color and live below the poverty line – with salaried, professional mentors and commits to walk beside each child for 12 years until they graduate high school.
At first, Ronald was wary of his mentor. "When I first met David," Ronald remembers, "I was like hmmm, I don't know."
Yet over the months, Ronald began to gain trust as they would go for walks, work together on homework, or practice skateboarding.
David also built a trusting relationship with Ronald's grandmother Robin, who was his primary caretaker. Ronald didn't have his own place to sleep in the small apartment the family shared and stayed up late each night to help his grandmother with chores when she returned from work.
David went to the school nurse and asked if Ronald could come to her office and sleep during lunch. Thanks to this accommodation, Ronald stopped falling asleep in class, quickly transforming from an "underperforming" child to one of the brightest.
Ronald is now a third grader who loves school and skateboarding. In their four years together, David has taught him the organization's core values, such as positive relationship building, a sense of belonging, self-management, perseverance and grit, and a growth mindset.
"Not only are we helping children break the generational cycle of poverty, but we've honed a rigorous, evidence-based approach to mentoring children at every stage, monitoring each child's progress and adjusting our approach as needed," said Tim Waters, executive director of Friends-SF.
A study by the Harvard Business School Alumni Association concluded that every $1 invested in Friends of the Children returns over $7 to the community.
With ongoing encouragement and support from David, Ronald has discovered that he has a knack for math and can solve almost any problem David throws at him. Most important, Ronald has come to develop a deep and trusting bond with David.
"When I got more comfortable things started to change," Ronald said. "He's got my back and I've got his.
Donate now!
friendssfbayarea.org
(510) 701-2250
Director of Development & Communications: Susan Corlett
Mission
Impacting generational change by empowering youth who are facing the greatest obstacles through relationships with professional mentors – 12+ years, no matter what.
Begin to Build a Relationship
We know you care about where your money goes and how it is used. Connect with this organization's leadership in order to begin to build this important relationship. Your email will be sent directly to this organization's Director of Development and/or Executive Director.
My mentor David has my back, and I have his back too. I used to be bad at math. Now I'm great because David gives me hard math problems and we challenge each other. I usually beat him. David taught me how to skateboard, too. At first I was scared, now David has to run to keep up with me!
A Different Life Trajectory
Even with the deck stacked against them, most children enrolled with Friends of the Children – SF Bay Area (Friends-SF) break the generational cycle of poverty, graduate high school (83%), avoid the juvenile justice system (93%), avoid teen pregnancy (98%), and go on to college, full-time employment, or join the military (92%).  
"Those numbers show that youth in our program are on a very different life trajectory than they otherwise would have been," says Tim Waters, executive director of Friends-SF.
Friends-SF is committed to giving more children the opportunity to lead a rich, fulfilling life. Today, the organization has enough mentors for 125 kids, but by 2030 it plans to mentor 400 children, which will require hiring 40 more mentors. They have set a goal to raise $3 million this year to continue on the path toward that goal. You can help them do it!
Key Supporters
Amazon
Cigna Foundation
Daymaker
Jason & Sarah DiLullo
Rene Durazzo & Pat Christen
Gilead Foundation
House Family Foundation
Kaiser Permanente
Qatalyst Group
Quest Foundation
Helen Hilton Raiser
Arthur Rock & Toni Rembe Rock
San Francisco Foundation
MacKenzie Scott
Silicon Valley Community Foundation
Su/Lin Family Fund
Abhi Talwalkar & Hang Phan