Battery Powered Makes Collective Giving Easier (and More Fun) for Bay Area Philanthropists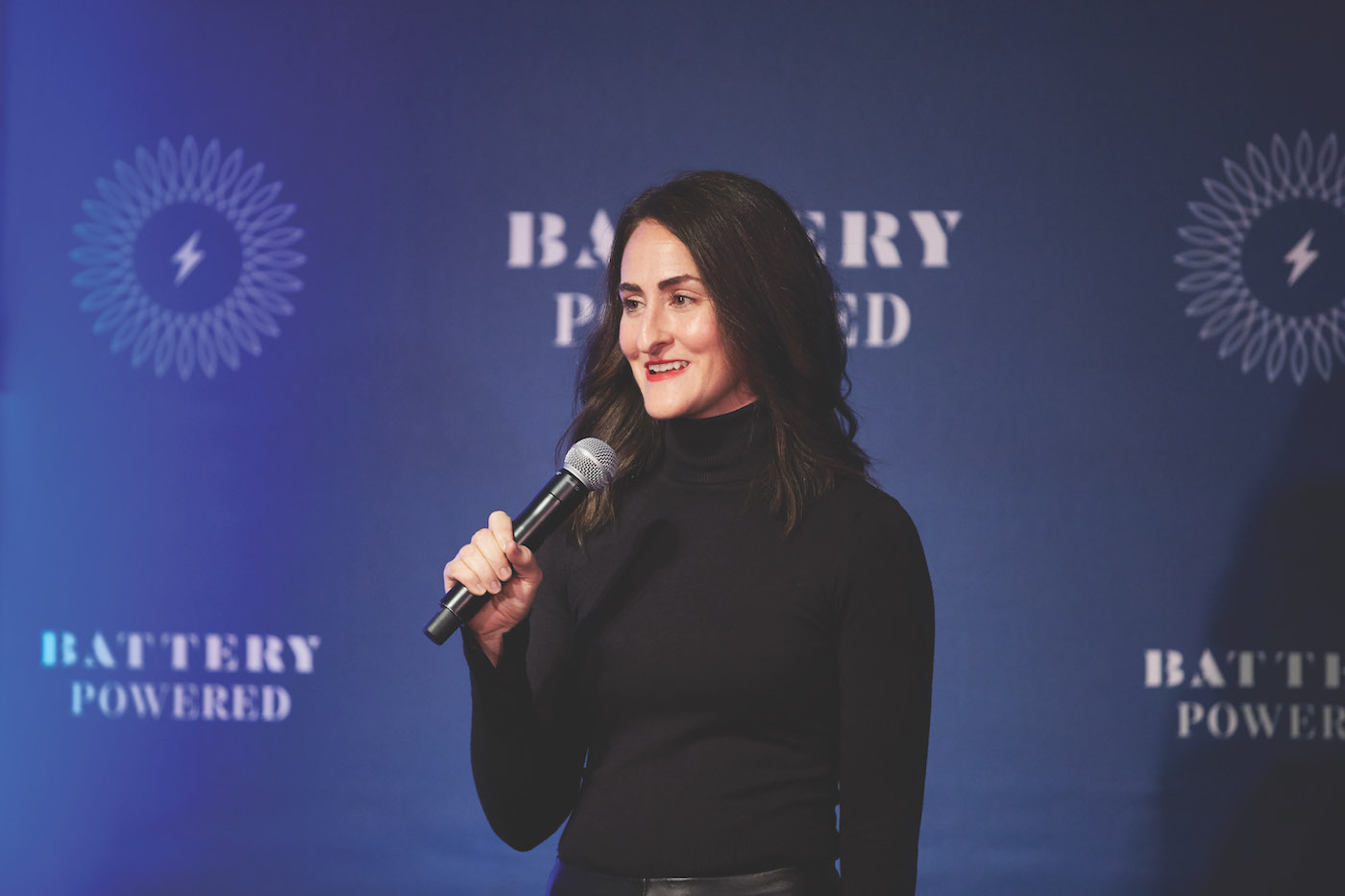 When tech entrepreneurs Michael and Xochi Birch launched a private social club, dubbed The Battery, in San Francisco almost a decade ago, they were committed to adding a philanthropic component.
The couple had not come from means but had sold their social networking site Bebo to AOL for $850 million in 2008. Finding the right organizations to donate to was dizzying – and they wanted to help others navigate the process as well. So, after a year of research and consulting, they launched the club's nonprofit giving circle – Battery Powered – in 2014.
"It's a community of people who have pooled their resources and then jointly learn about issues they care about in order to make meaningful grants to amazing organizations – and usually grants much larger than they can give on their own," says Colleen Gregerson, the nonprofit's executive director.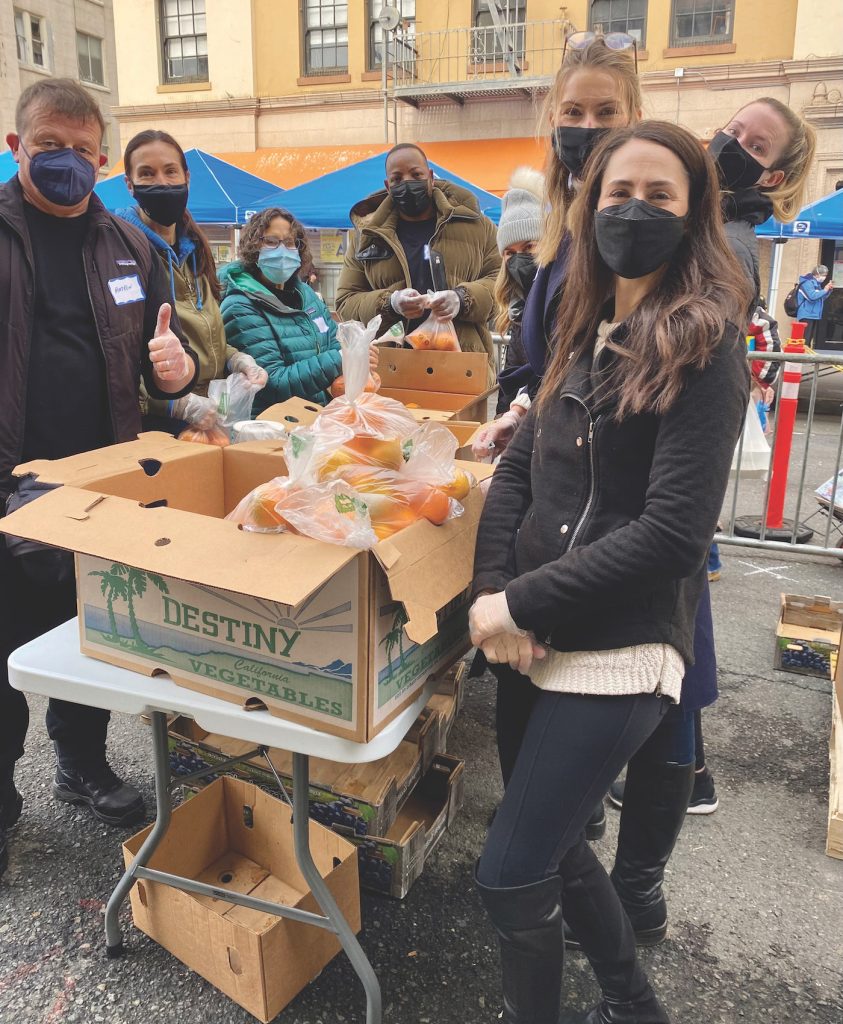 Battery Powered, which has about 550 members, has doled out more than $28 million dollars in grants so far since its first gifts in December 2014.
Most members donate $4,000 a year to participate in the club's giving circle though some give even more. (It generally costs around $2,800 a year to join the club, which hosts nightly entertainment, lectures, and workshops at a former marble factory on Battery Street in historic Jackson Square.) Organizations receive grants averaging around $200,000.
Giving circles like Battery Powered get philanthropic dollars off of the sidelines and into the communities most in need. It's also more efficient – and more fun – when people do it together, Gregerson says. Moreover, they allow grantees significant flexibility in spending by making general support grants.
While there are now more than two thousand such giving circles around the country, few if any others are attached to a social club, she says.
"It makes sense to bring philanthropy into a space where community is already gathering, so we'd love to see that grow with social clubs across the country," Gregerson says.
Battery Powered members select three themes a year that pose challenges in the Bay Area and beyond, such as homelessness and housing, early childhood education, and uplifting youth. Members are privy to research and hear from experts about the root causes, which often surprise them, Gregerson says.
For homelessness, for example, many point to the prevalence of mental health and substance abuse as the cause because that is what they encounter on the streets. But in reality, the lack of housing and particularly affordable housing in California is the primary driver.
"We're taking time to learn about these issues together so we can all be more informed citizens," Gregerson says.
Suzanne E. Siskel, a Battery Powered member since early 2021, attended one of the nonprofit's "expert nights" on global poverty following a friend's invitation. The veteran philanthropist was pleasantly surprised to see relatively prosperous people taking the time to think about how best to address complex societal issues. When Siskel was invited to The Battery for lunch by another friend several years later, she was struck by how open and welcoming the club's members were.
"I joined The Battery club because of Battery Powered," says Siskel, executive vice president and chief operating officer at The Asia Foundation. "It's also a way to meet people outside of my own office and profession… but who have a commitment to philanthropic work that is meaningful and well-thought out."
RUNWAY, a nonprofit that builds community wealth for Black and other communities of color through early-stage funding, business support, and innovative financial partnerships, recently received nearly $200,000 in multi-year funding from Battery Powered. The donation came as RUNWAY was preparing to co-launch the REAL People's Fund, a community-controlled loan pool to invest in small businesses that anchor economic opportunity in their neighborhoods.
The general operations funding from Battery Powered offered them the flexibility to respond to the real-time needs of BIPOC (Black, Indigenous, and people of color) businesses.
"We were able to be really innovative because we had the flexibility of a funder that isn't holding us to specific outcomes," says Nina Robinson, RUNWAY's fund director.
That enabled businesses like Something Better Foods, a vegan meat company, to have the capital it needed to expand into local school districts, providing K-12 students with healthier and tastier options, Robinson says.
In the coming year, Battery Powered is expanding volunteer opportunities for its members. The nonprofit is partnering with the Full Circle Fund to tap pro-bono experts among their members to help organizations selected for a Battery Powered grant accelerate or complete projects that are of importance to those organizations.
They're also experimenting with family-friendly pop-up events, essentially 90-minute giving circles open to anyone who wants to give – whether it's $50 or $5,000 – to an organization chosen by the participants in the community.
"Our mission is to activate generosity, not just through being a part of our giving circle," Gregerson says. "If we can introduce you to an organization and you then go on and support or volunteer for or sit on the board of [that organization] – then mission accomplished for us as well."
Now that is fun with a purpose.
Donate now!
www.thebatterysf.com/batterypowered
(707) 225-7986
Executive Director: Colleen Gregerson
Mission
Battery Powered is the philanthropy program of The Battery SF. Together, members find & fund projects with a serious chance of making society stronger.
Begin to Build a Relationship
We know you care about where your money goes and how it is used. Connect with this organization's leadership in order to begin to build this important relationship. Your email will be sent directly to this organization's Director of Development and/or Executive Director.
"Battery Powered creates a space for a diverse community to come together and really learn deeply about the issues that are all around us. We may not always agree but by learning together we can come together to make really meaningful grants to a portfolio of organizations."