An Inclusive Community Asset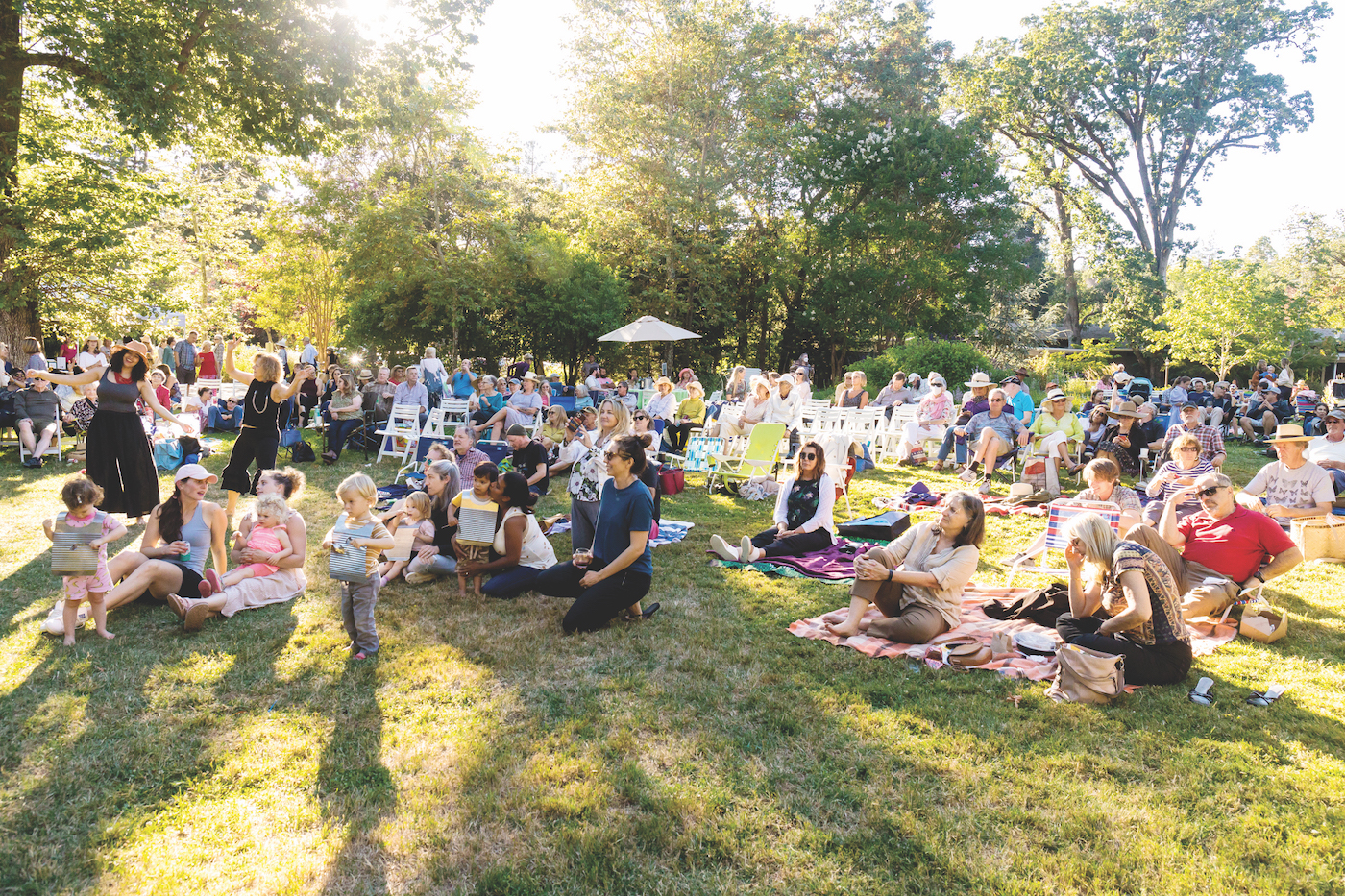 The Marin Art and Garden Center was established in 1945 through the foresight of a group of local women who wanted to preserve the 11 acres of land that once made up the former home of settlers to this enclave north of San Francisco. 
Determined to keep the area undeveloped amidst a boom in infrastructure and construction, the group of pioneering women set the center on the path it's on today: establishing a place where they could engage, inform, and educate the public around both art and the preservation of public greenspaces through community enrichment. For decades, the site hosted the county fair from 1946 to 1970.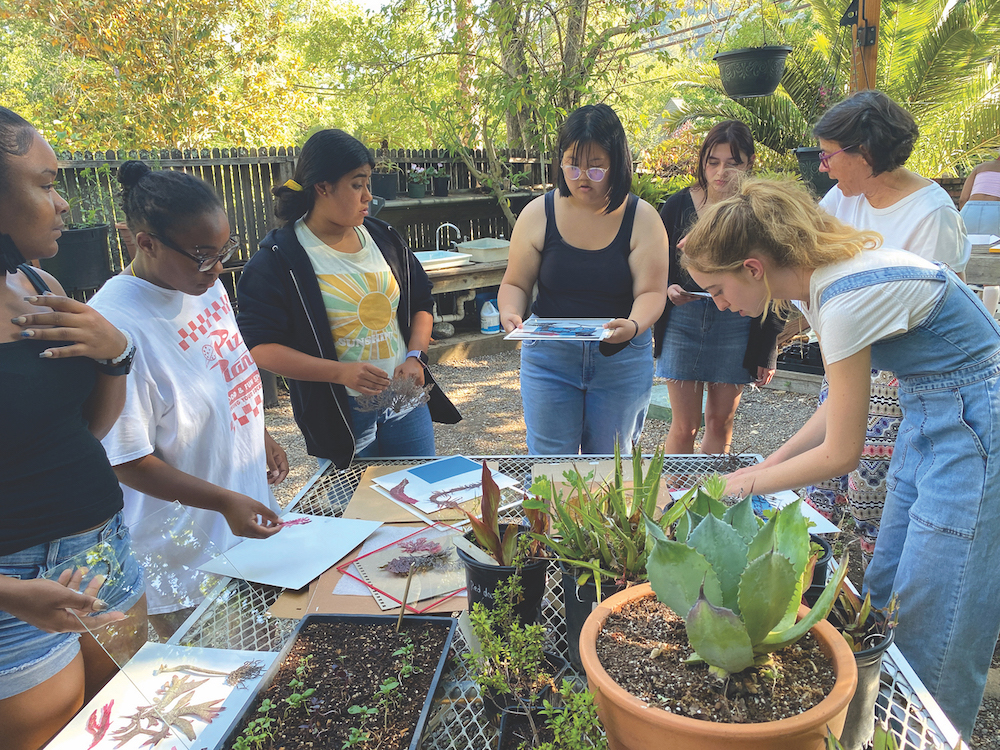 Since the dedication of the site, located in the heart of Ross Valley, the Marin Art and Garden Center has grown to be a refuge for community use. It offers free visitation to those who wish to partake in its lush landscapes, community-based public programs, and sites for memorable events including weddings and celebrations of life.
The buildings on site retain the original architecture of both the estate period (1880s) and post WWII mid-century modern design. The Gardens boast a Giant Sequoia tree planted in the 1880s, a rose garden, and a unique ring of Magnolia trees grown from a single Magnolia planted in the original estate period.
At the core of the nonprofit's mission is accessibility and community.
Recently listed on the National Register of Historic Places, the Center is open sun-up to sun-down. It offers art exhibitions, lectures, a summer concert series, and is home to an outdoor-focused preschool. One popular class teaches homeowners how to landscape drought-resistant yards.
"We want to provide a place of respite but also a place of inspiration, of education," says Antonia Adezio, Executive Director of the Center. "We're trying to support our ecosystems of birds and butterflies by watering conscientiously and teaching how to integrate climate adaptive garden design."
In a new push, the Marin Art and Garden Center is expanding its public programming and increasing a focus on preservation of the natural ecology of the space.
"We want you to feel a sense of place when you're here," says Tom Perry, President of the Board of Trustees and sixth-generation Ross Valley native in addition to being a descendant of George and Annie Worn, the builders of the original estate located on the grounds of the Marin Art and Garden Center. "The center is an intimate space that really incorporates community and multi-generational aspects. You can come with kids and your grandparents. There is something for everyone and it's accessible to everyone."
Donate now!
www.maringarden.org
(415) 455-5260
Development Manager: Anna Castagnozzi Bush
Mission
To exist as a special gathering place that celebrates learning, growth and the beauty of nature; a place to be inspired, educated and entertained — or to just be.
Begin to Build a Relationship
We know you care about where your money goes and how it is used. Connect with this organization's leadership in order to begin to build this important relationship. Your email will be sent directly to this organization's Director of Development and/or Executive Director.
When I came to the Center, I knew I wanted to be an architect. My internship has allowed me to explore the relationship between building design, construction, and landscape architecture. I was amazed at how many architectural styles can be represented on a single property
Growing History
More than 75 years since its establishment, the Marin Art and Garden Center is focused on adapting to be able to best serve the Marin community. 
The Center is currently raising funds to offer more cross-community visitation, inclusive programming and expanded access to its preschool and outdoor-focused programs.
A donation to the historic site would be a pledge to help continue the center's historic legacy: to harness the power of an inclusive public greenspace to inspire curiosity in the arts and the natural environment and foster the next generation of environmental stewards.
Key Supporters
The Berkshire Foundation
Phoebe Cowles & Robert Girard
Michael & Dudley Del Balso
Andy & Stephanie Evans
Peggy Haas
Melissa & Shep Harris
Robert & Jennifer Leathers
Robin & Candy McNaughton
Edward & Betsy McDermott
Tom & Jan Perry
Ned & Ellin Purdom
Rockridge Foundation
Christopher & Eileen Sheldon
Pamela Sher
June & John Sullivan
Tricoastal Foundation