Homeward Bound of Marin Opens Supportive Housing in Former Motel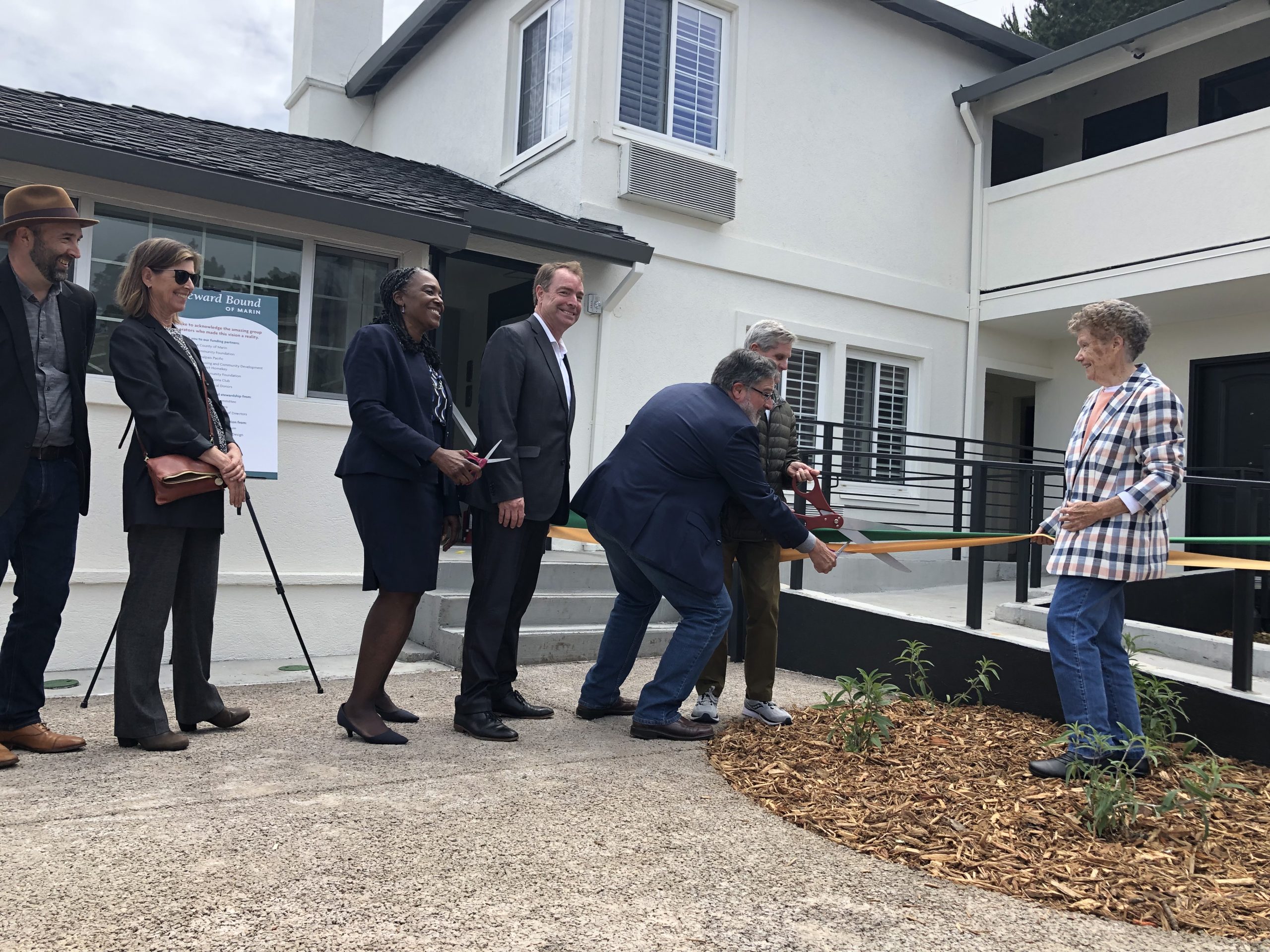 A housing community that will end homelessness for 18 people is poised to bloom in Corte Madera as the newest program created by Homeward Bound of Marin.
The program officially opened its doors on May 6 with a Community Open House after months of renovations to convert a former motel into an attractive affordable housing site.
After completing $2 million in renovations, the program will see the first residents move into their studio apartments in the coming weeks. The project is the first supportive housing program opened in Marin County with help from the state's Project Homekey initiative.
"This fills a void for a vulnerable population that wasn't going to find market-rate housing and has struggled with complex issues that are exacerbated by housing instability," says Anna Hurtado, Chief Program Officer for Homeward Bound.
Tenants will be individuals who have experienced extended or recurring episodes of homelessness. Rather than a segment of that community, the new residents will be a broad group.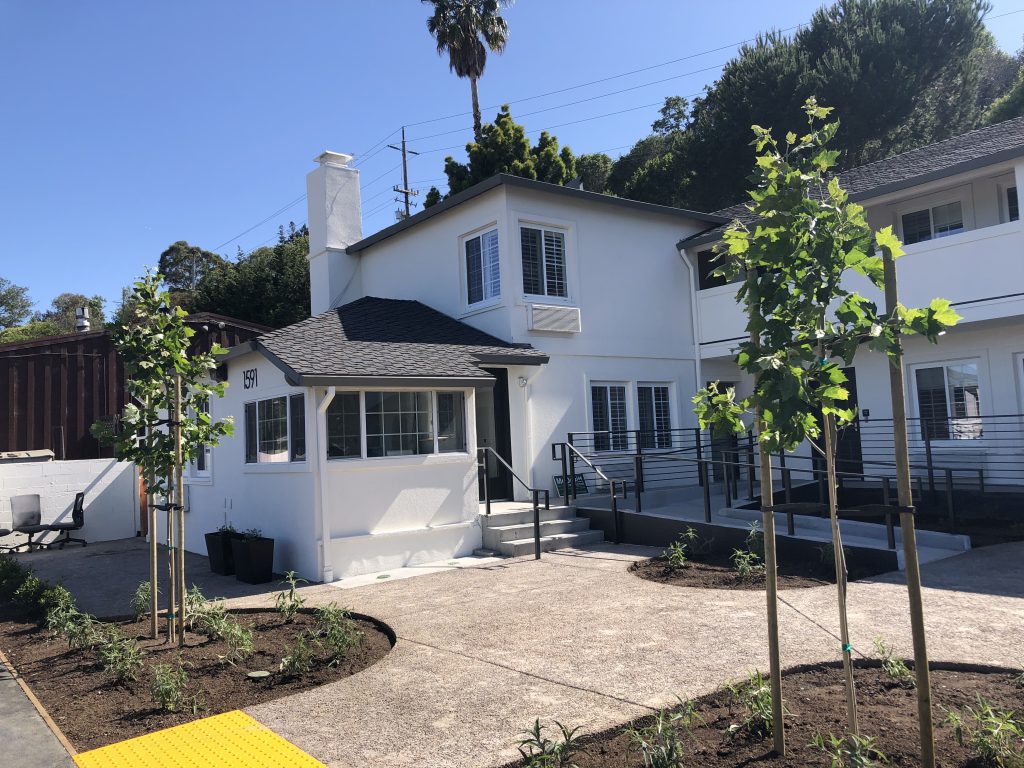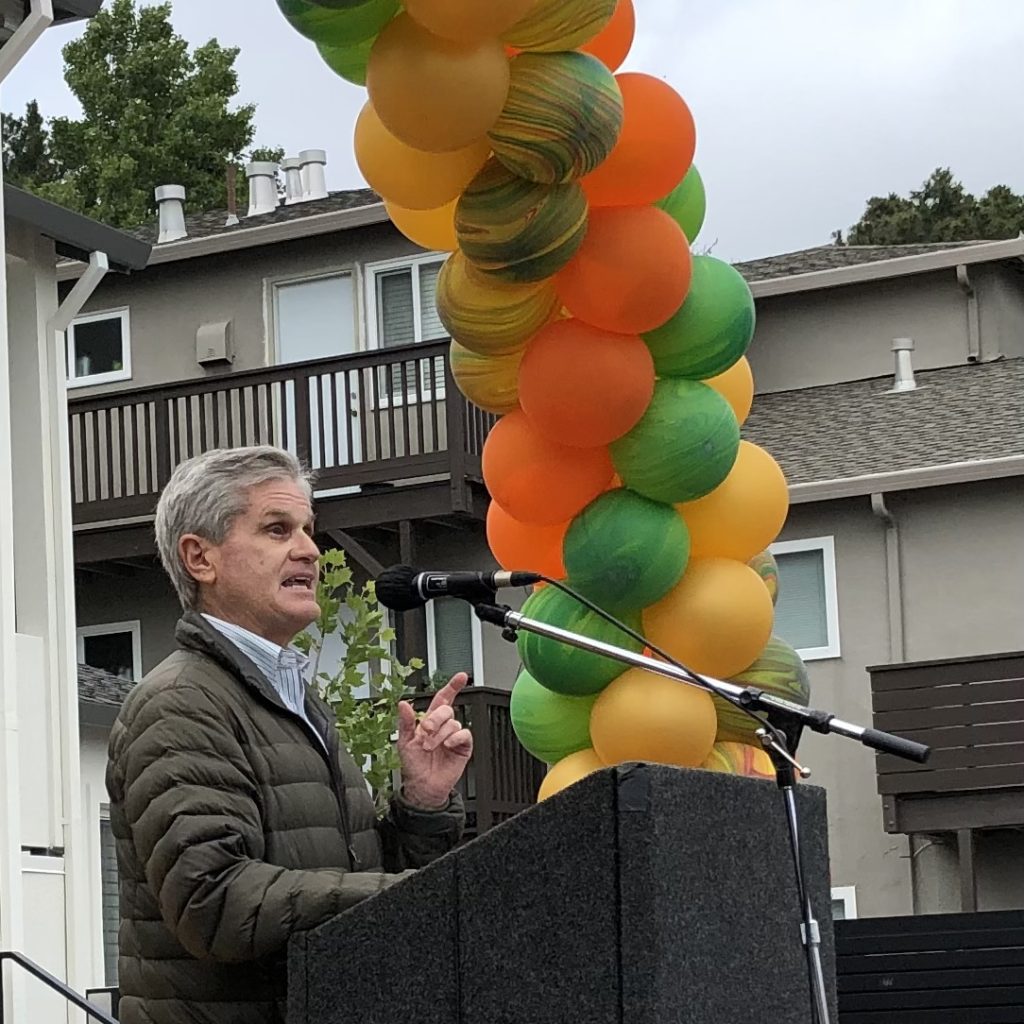 "This will be a diverse community in age as well as ethnicity," says Colin McDonnell, Homeward Bound's Director of Housing for Chronically Homeless Adults. "There's no time limit for residency. Some older folks may stay forever and some younger ones could move elsewhere after awhile."
Rents will be set at one-third of income to remain affordable. The community will receive a nightly meal prepared by the culinary team at Homeward Bound.
Having their own space comes as a tremendous gift while bringing its own set of unfamiliar challenges, says Alicia Slavich, Senior Program Coordinator for the community. She will work onsite to connect people with resources for needs like health care, support groups, volunteering or employment opportunities. She also will coordinate fun activities like movie nights and holiday dinners.
The County of Marin purchased the site in early 2021 using $4.1 million in funds from Project Homekey. Recent improvements include a community room, kitchenettes and upgraded bathrooms for each unit, new landscaping and fences, new paint and a new roof.
Donate now!
www.hbofm.org
(415) 382-3363 x216
Development Director: Corry Kanzenberg
Mission
Our mission of "opening doors to safety, dignity, hope and independence" is coupled with a vision that "everyone deserves a place to call home." Founded with a single family shelter in 1974, Homeward Bound has evolved to become a leading force in ending homelessness in Marin County. Services include counseling, job training, and workshops on parenting, credit repair, money management and other life skills. Fresh Starts Culinary Academy forms the heart of our training program and ties closely to our social enterprise ventures.
Begin to Build a Relationship
We know you care about where your money goes and how it is used. Connect with this organization's leadership in order to begin to build this important relationship. Your email will be sent directly to this organization's Director of Development and/or Executive Director.
My mom worked three jobs and we often counted on food banks. I always worked in restaurants since I was a teenager. Even when my husband and I had our own business, it helped stretch the budget with our kids. When the wildfires happened, everything shut down – my job disappeared. It was my chance to go to Fresh Starts Culinary Academy at Homeward Bound, which I knew about but I never had the time. Even though I had a lot of experience, there was so much that I gained. It was life-changing for me.
Help Open Homes for Heroes
Building new apartments for 24 unhoused veterans in Novato is the latest campaign by Homeward Bound of Marin in its quest to end homelessness in Marin County.
That goal has never been more urgent, with the National Library of Medicine noting the average lifespan of an unhoused person is 17.5 years shorter than that of the general population.
"It just got to be real hard," says Andrew, a veteran who received help from the organization. "If Homeward Bound wasn't there, I probably wouldn't be here anymore."
With a gift of $1,860, you can provide a month of accommodation and support for a veteran, senior, or other individual facing the crisis of homelessness.
Your gift of $25,000 helps complete the new housing for veterans, with naming rights for one of 24 apartments scheduled to open in 2024.
Your gift of $1,000,000 includes the exclusive opportunity to name the veterans building.
Key Supporters
BioMarin Pharmaceutical
Built for Zero
Catalyst Kitchens
Chef John Ash
Chef Heidi Krahling
Chef Joanne Weir
County of Marin
Disabled American Veterans
Charitable Service Trust
Dominican Sisters of San Rafael
Sammy Hagar
Harbor Point Charitable Foundation
The Hellman Foundation
The Jacques Pépin Foundation
Kiosk
Marin Charitable
Marin Community Foundation
Peter E. Haas Jr. Family Fund
REDF
Tamalpais Pacific
Valley Oak Wealth Management