Destiny Arts Center Presents: Letters to the Present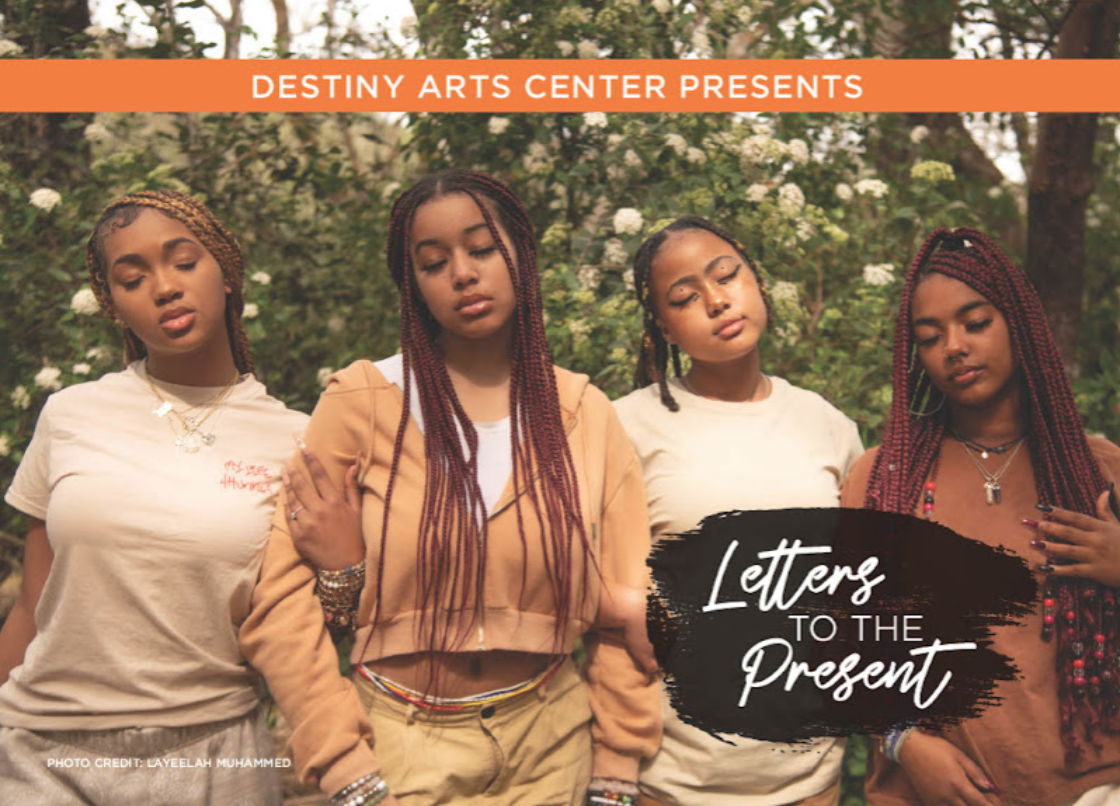 If you had the chance to speak to the world at this moment, what would you say? To what or whom would you speak? How would you deliver your message? Letters to the Present is a hip-hop dance and spoken word performance which reminds us that speaking our truth is exactly what we need right now. This is your chance to be present. Created and performed by the Destiny Arts Youth Performance Company, Destiny Junior Company, and The Elders Project with collaborators BANDALOOP.
Showtimes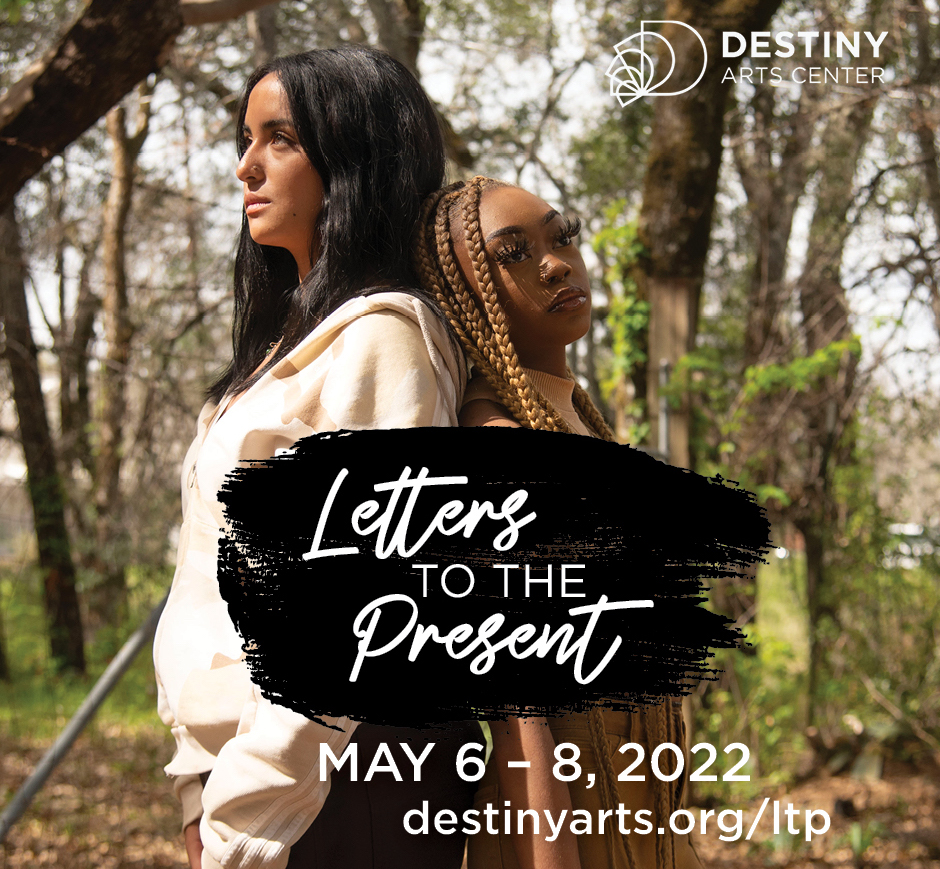 Friday, May 6
6pm Opening Night
Saturday, May 7
2pm Free to Fly with BANDALOOP
6pm Post-Show Dance Party
Sunday, May 8
1pm Join us, Moms!
5pm Salute to the Seniors
CalShakes amphitheater grounds open 90 minutes before each show for picnicking. View aerial dancers in the trees 60 minutes prior to each showtime.
Location: 
The Bruns Amphitheater
100 California Shakespeare Way, Orinda
Free parking onsite, free shuttle from Orinda BART.
Support available for accessibility.
About Destiny Arts Center
Destiny Arts Center is a community of dedicated teaching artists, mentors, and changemakers, building safe and welcoming spaces for young people to express themselves. Founded in 1988, Destiny has grown to serve nearly 3,000 youth each year at over 40 school and community sites and in our North Oakland home. Destiny places healing and well-being at the center of our work by creating opportunities for youth to reflect, give voice to experiences, and connect with one another through the power of the arts. At Destiny, we know that when young people have the arts as a platform for expression, they become more equipped to build healthy relationships with themselves and others.
Donate now!
Six Ways to Support Destiny Arts Center
$15,000
Provides 300 hours of arts programming for an Oakland teen, through the award-winning Destiny Arts Youth Performance Company program
$10,000
Provides 120 hours of arts programming to a Title 1 (under resourced) Oakland public school
$5,000
Funds one month of Camp Destiny for 50 students
$2,500
Provides an arts and movement-based professional development workshop for 30 public school teachers
$1,000
Provides for two weeks of a year-long artists-in-schools residency, twice per week
$500
Supports one month of classes for a student at our North Oakland Center
Mission
Destiny Arts Center believes that art and movement gives young people a vehicle for self and community expression. Founded by Black and Queer dance and martial artists in 1988, Destiny uses movement-based arts to uplift youth voice, supporting pathways for young people to express themselves, advocate for justice and equity, fight against the systemic racism that continues to impact Black, Indigenous, and People of Color (BIPOC), and build a community where everyone feels seen, valued, and free.
www.destinyarts.org
(510) 597-1619 x101
Executive Director: Archana Nagraj
Begin to Build a Relationship
We know you care about where your money goes and how it is used. Connect with this organization's leadership in order to begin to build this important relationship. Your email will be sent directly to this organization's Director of Development and/or Executive Director.
Destiny has given me so many opportunities to be a part of ART. Destiny has brought happiness to our community. We laughed, danced, and came together as a whole, while protesting our rights of equality and more. Destiny has just been a light to the darkness, especially for our community in this time.

Key Supporters
The William and Flora Hewlett Foundation
Crankstart
Oakland Fund for Children and Youth
Blume Foundation
Jessica Ozberker
California Arts Council
Walter & Elise Haas Fund
The Hellman Foundation
NewSchools Venture Fund
Louis L. Borick Foundation
City of Oakland Cultural Funding Program
National Endowment for the Arts
The Joseph and Vera Long Foundation
Frances Hellman and Warren Breslau Fund
Sam Mazza Foundation
Morris Stulsaft Foundation
The Betsy Gordon Foundation
George Family Foundation
Nicholson Family Foundation
Banks Family Foundation